Peacock Guest Bedroom
Llandaff, Cardiff
hover over an image to see the 'before' picture
Project photography Louise Misell ©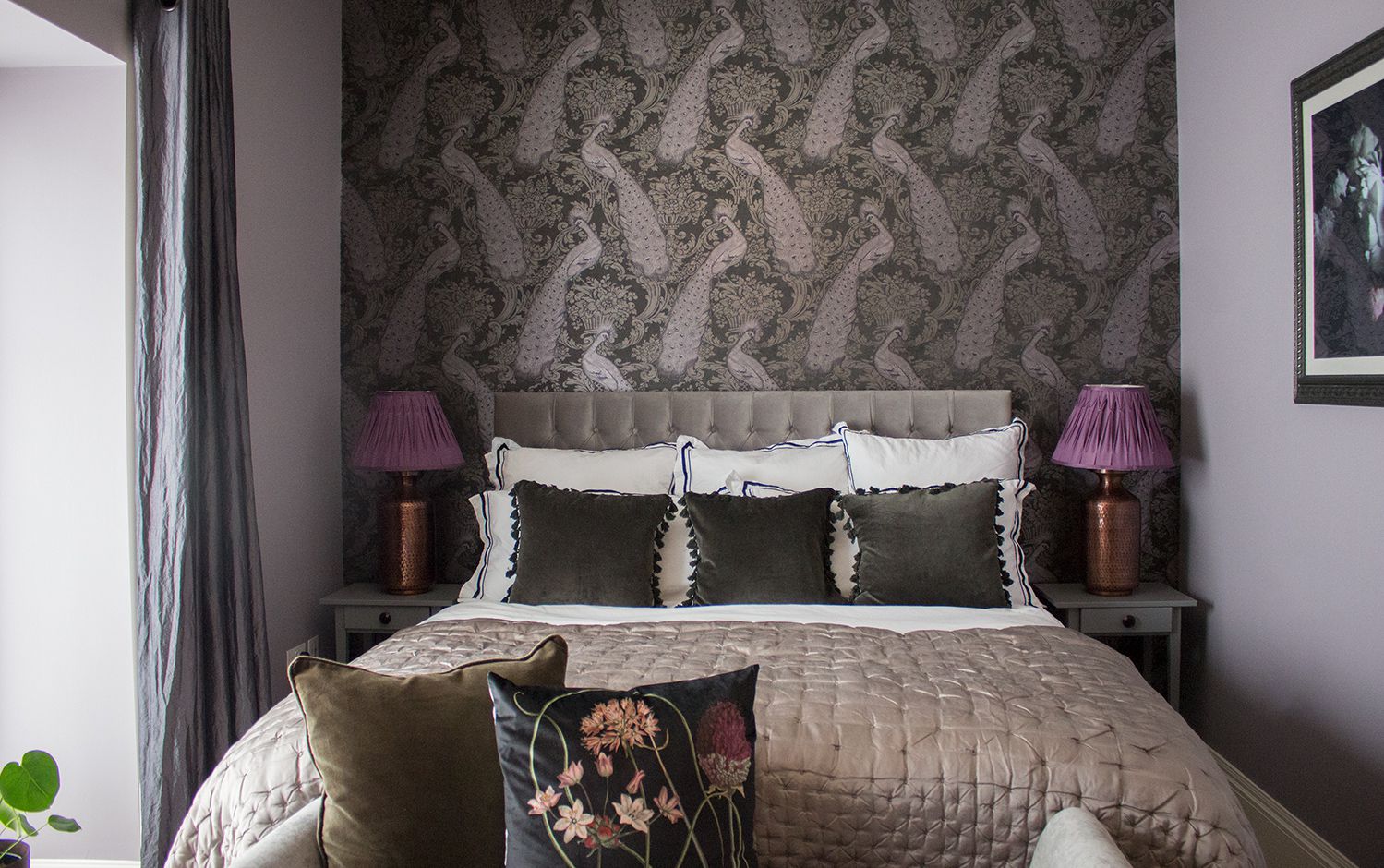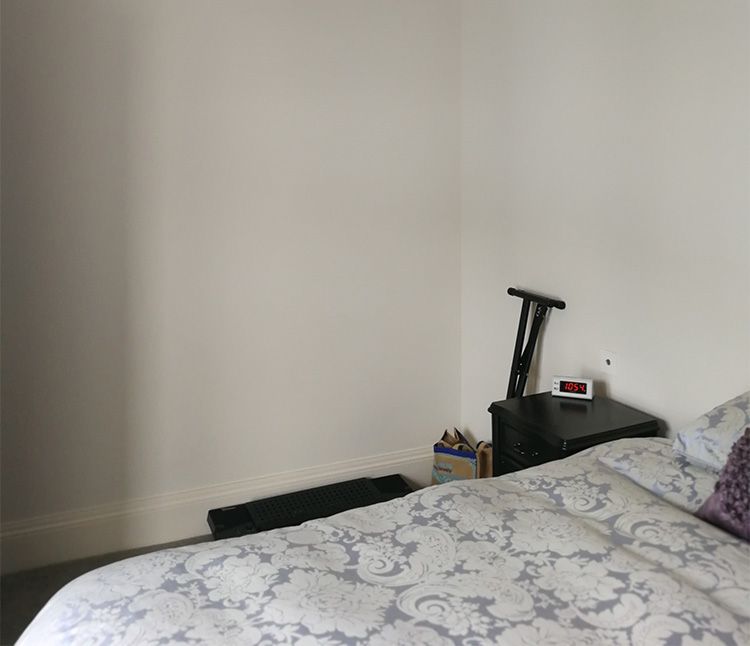 A quite plain guest room is transformed by changing the layout and adding some drama. The bed has become the focal point with its buttoned velvet headboard and luxuriously soft Egyptian cotton bedding.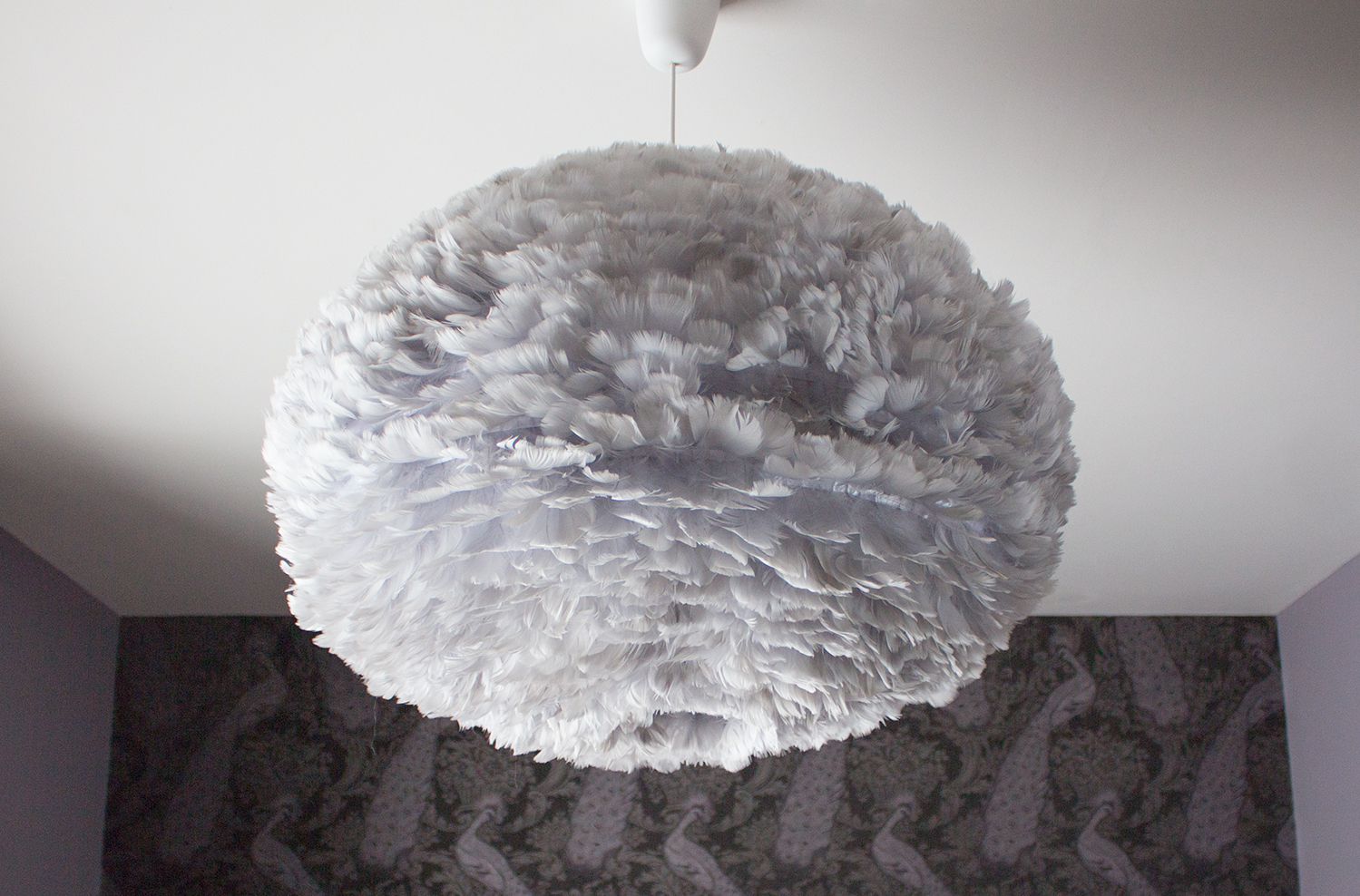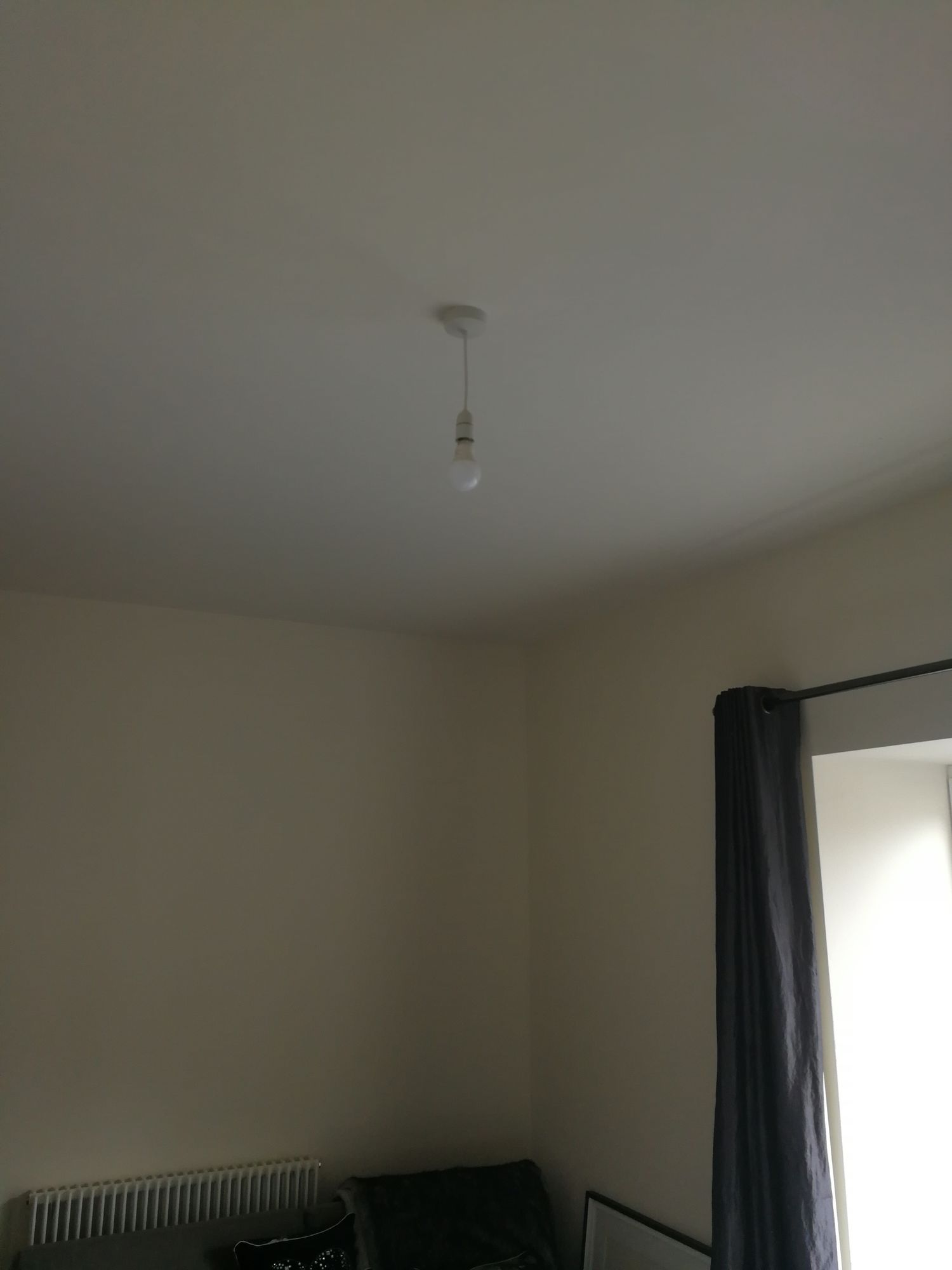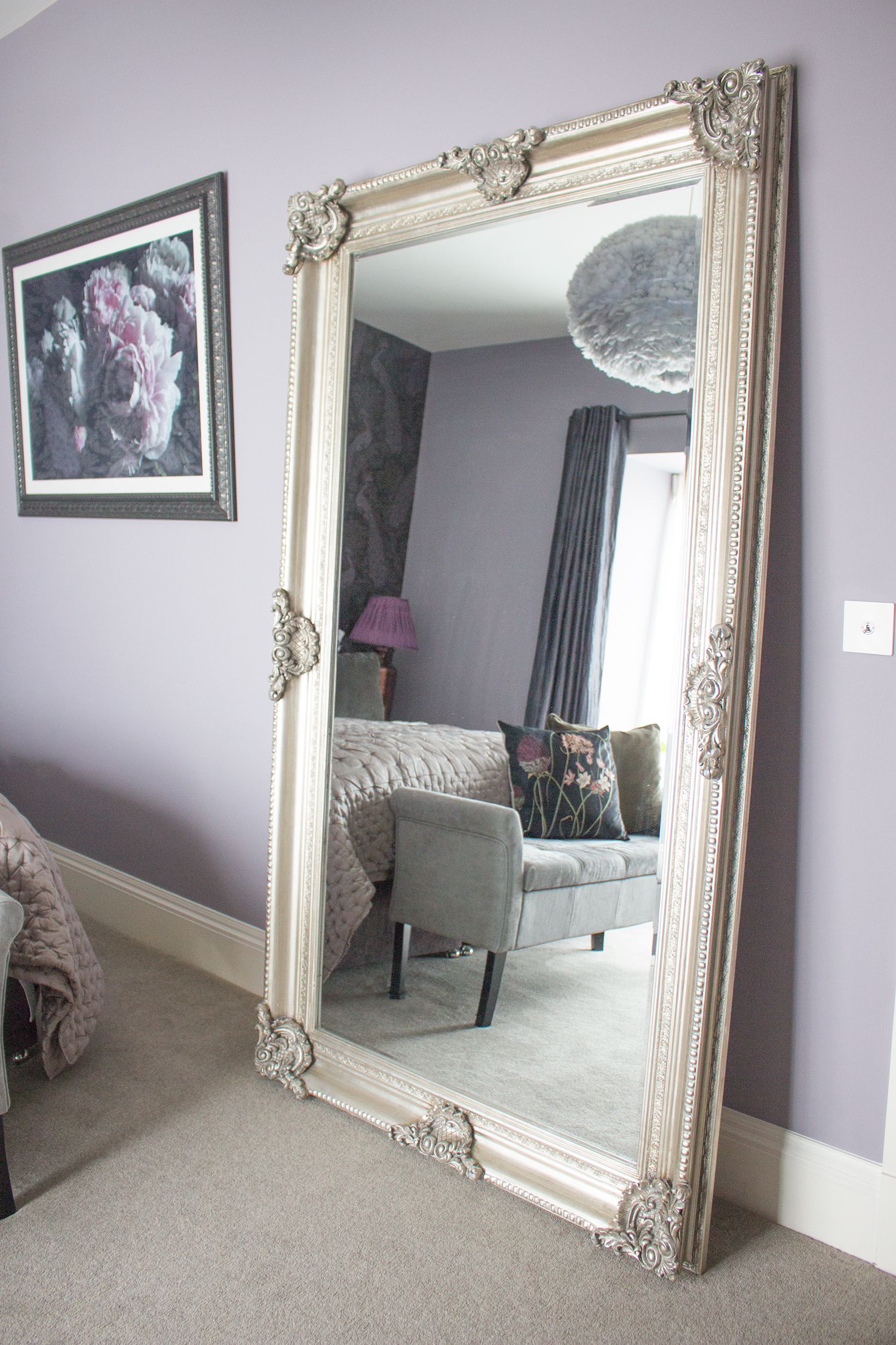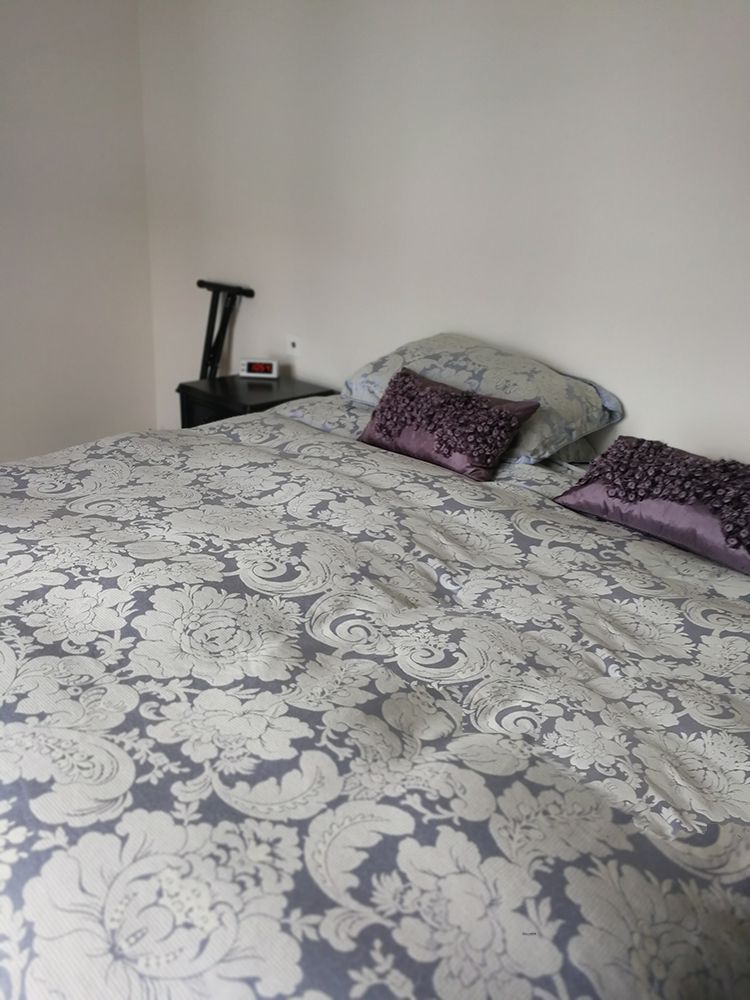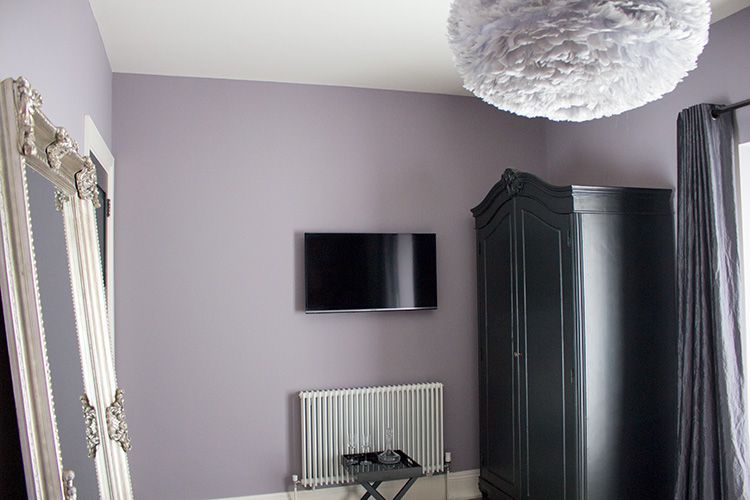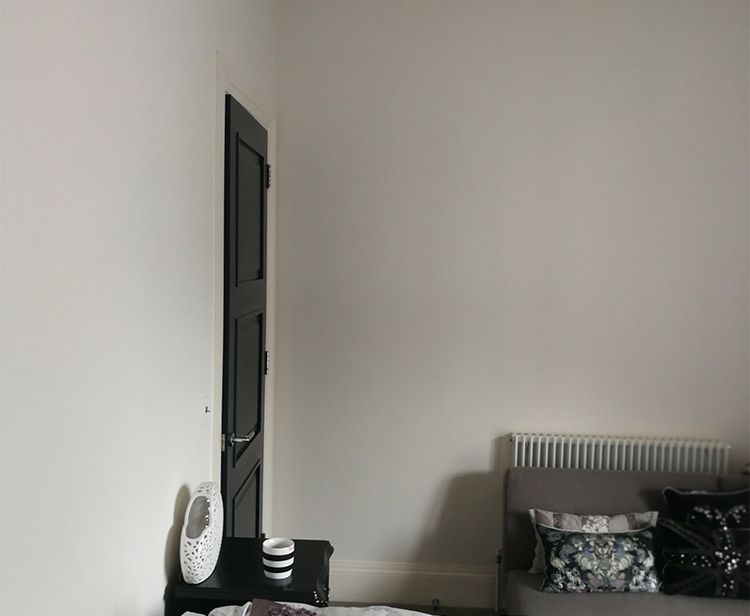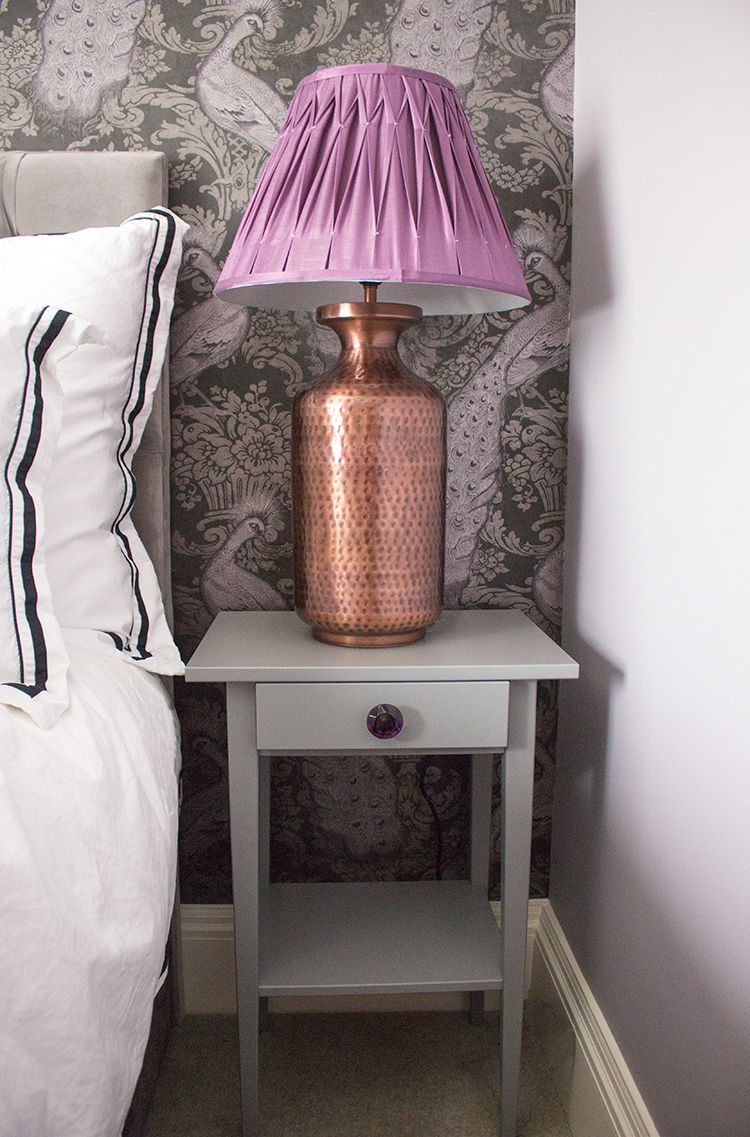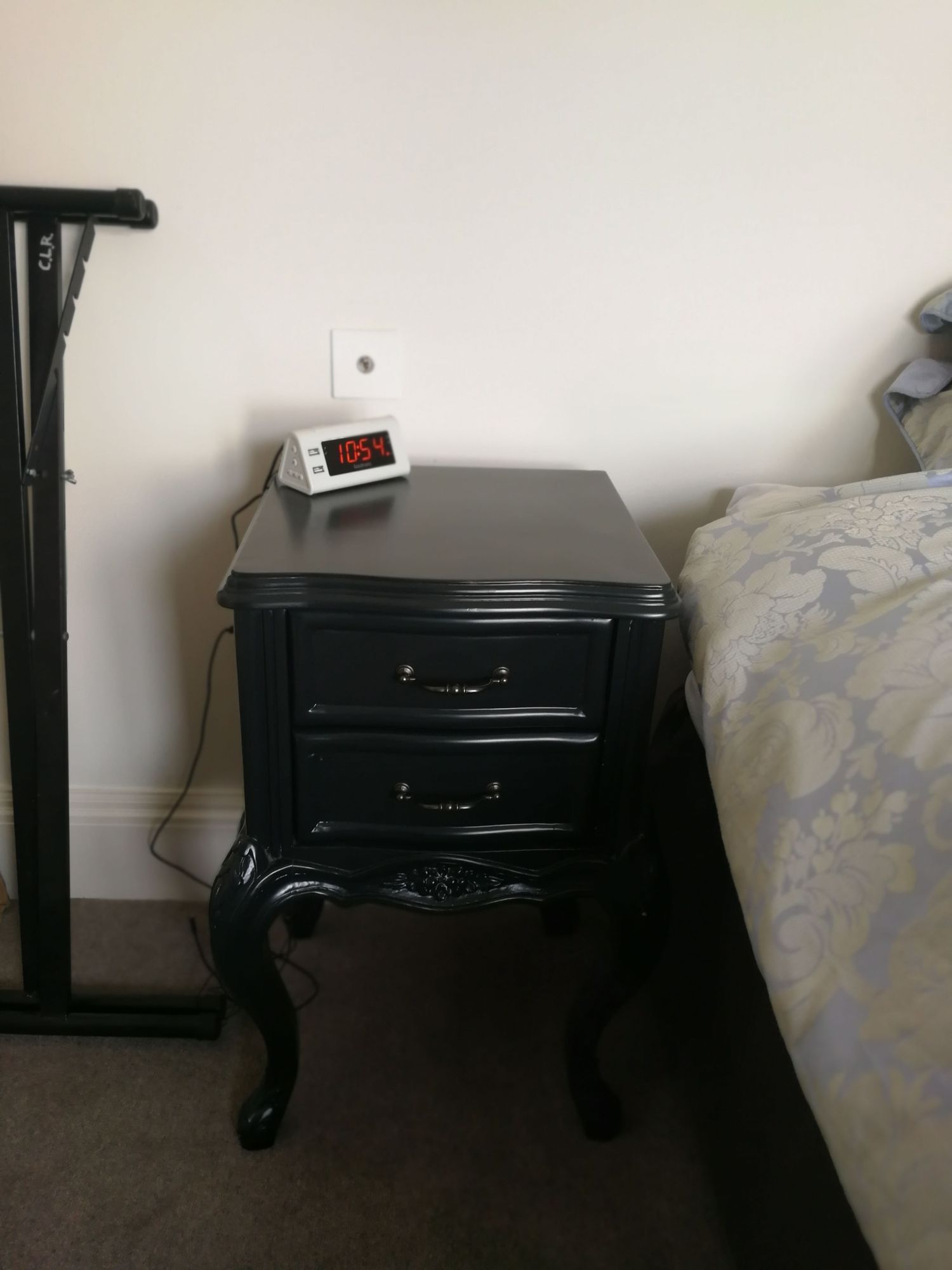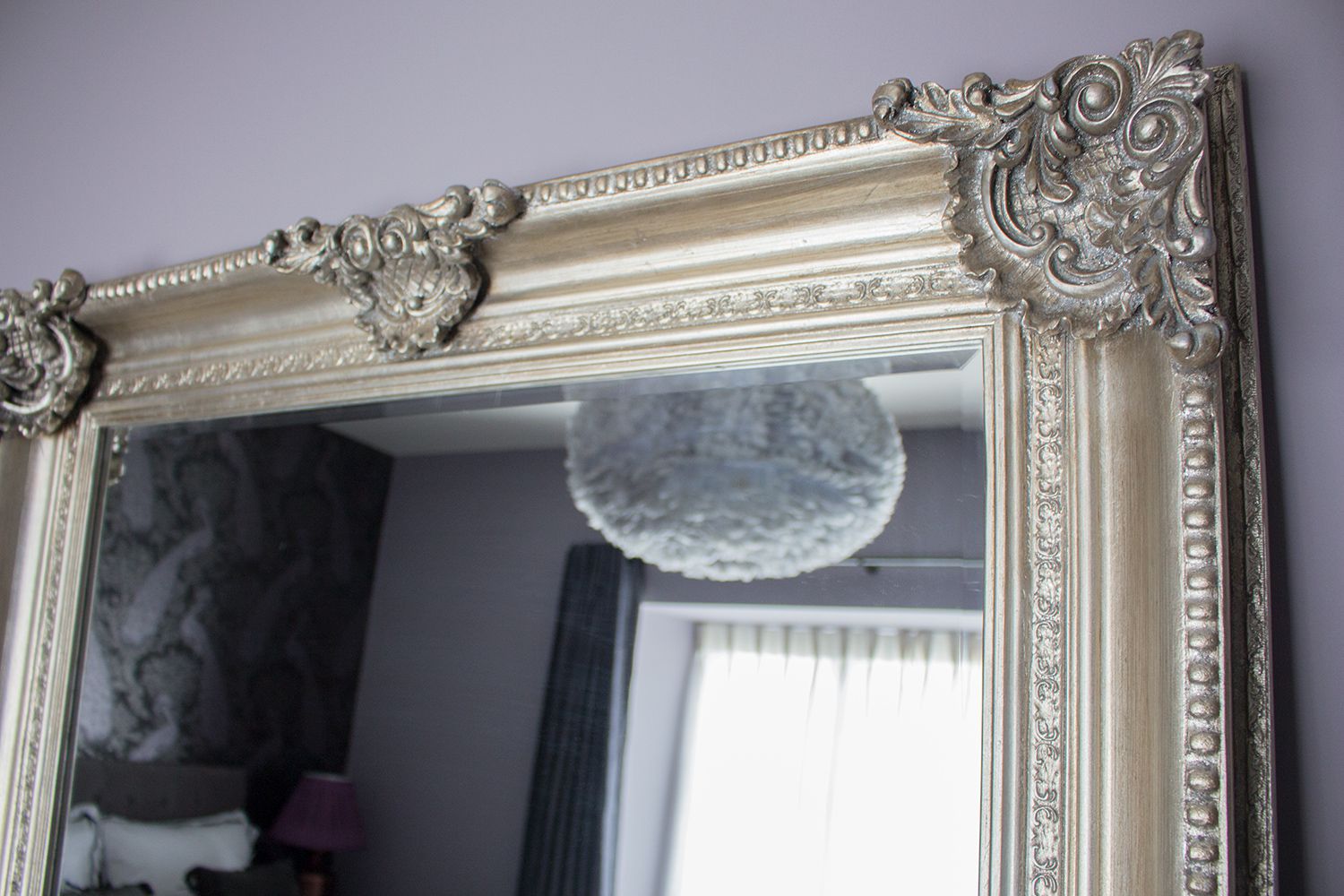 A mix of textures such as velvets, silks and Egyptian cotton, layered with shades of greys and purples give this room it's luxury feel. The room now has everything guests could need, from the TV on the wall to the practical tray table for drinks.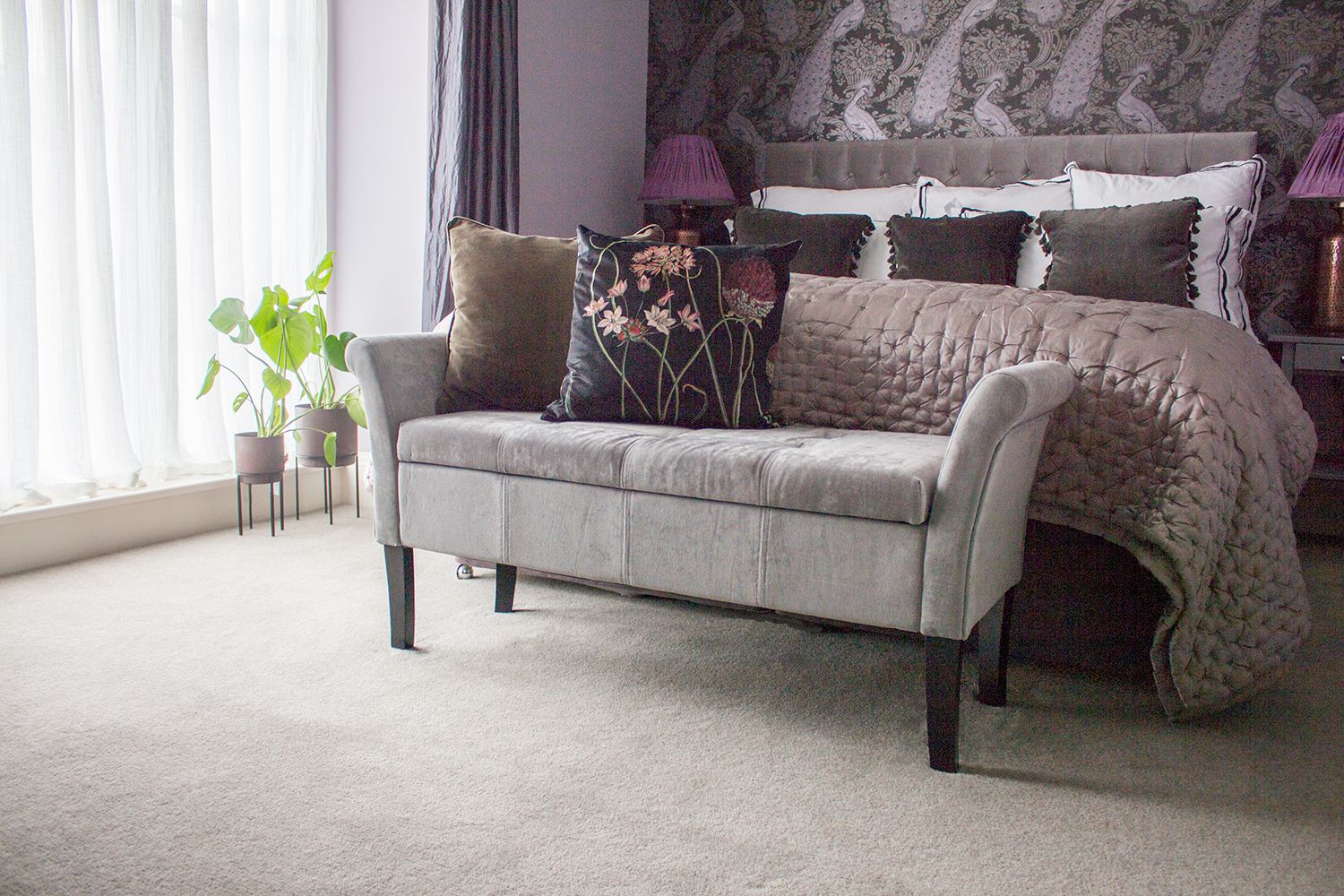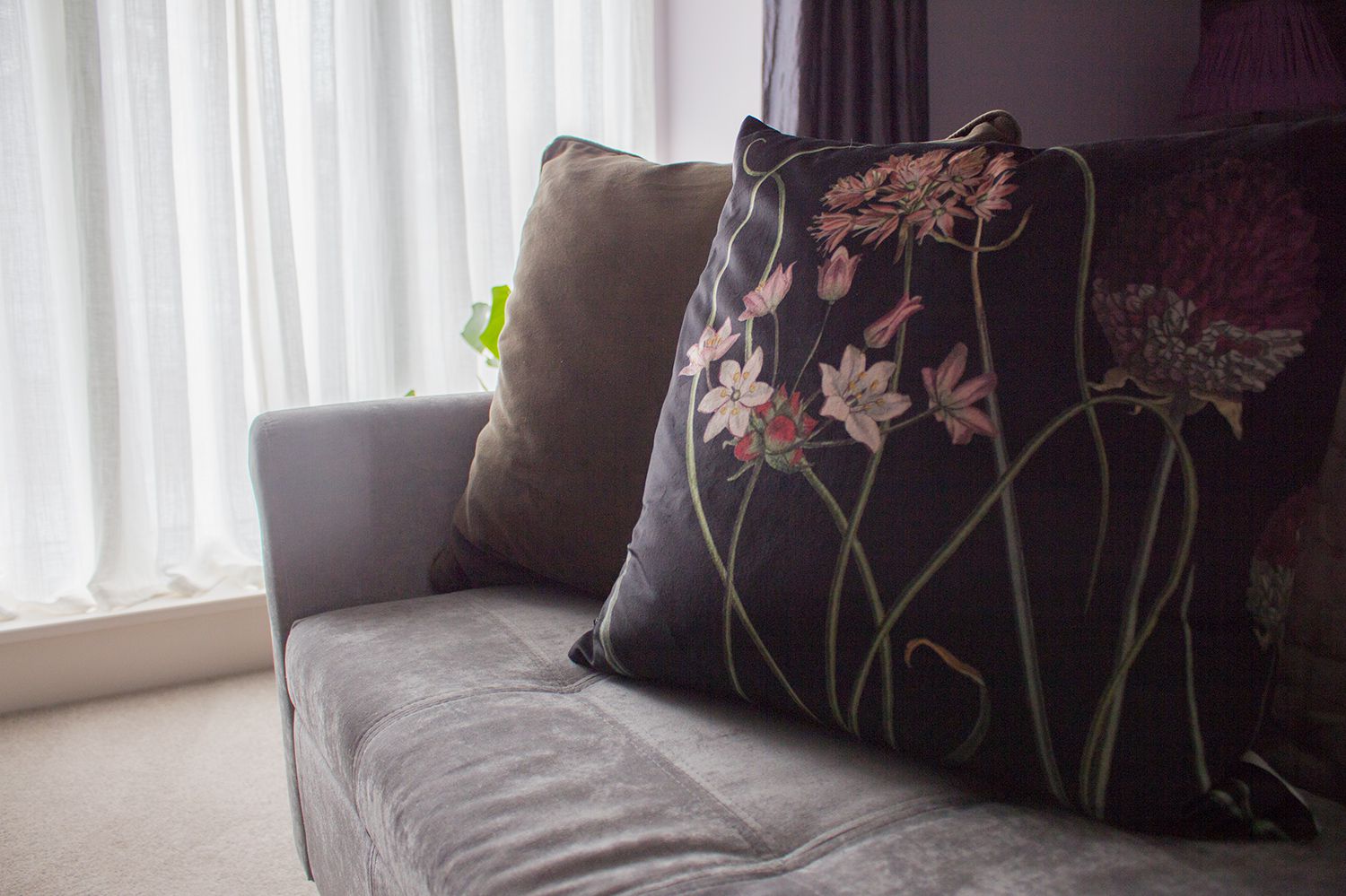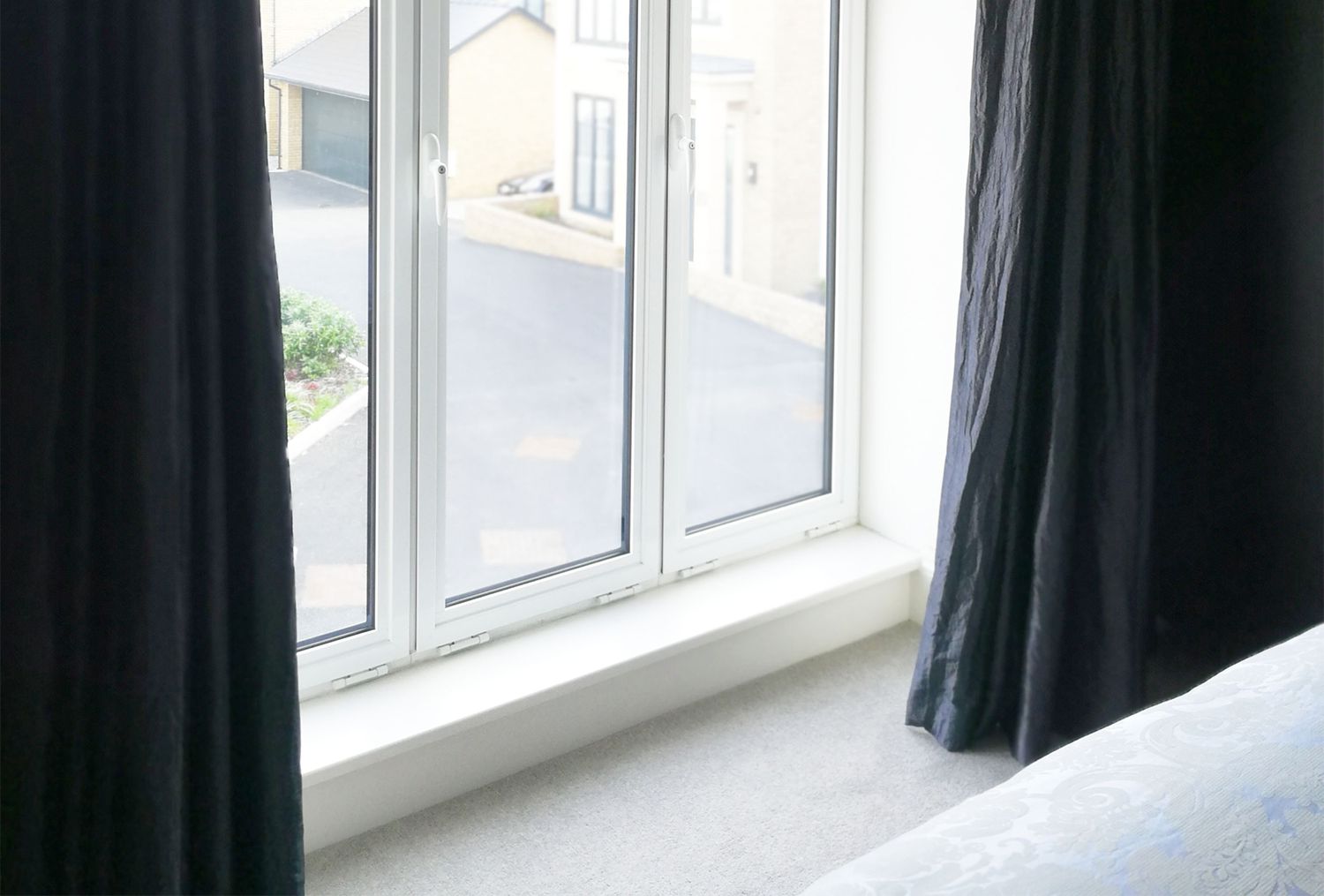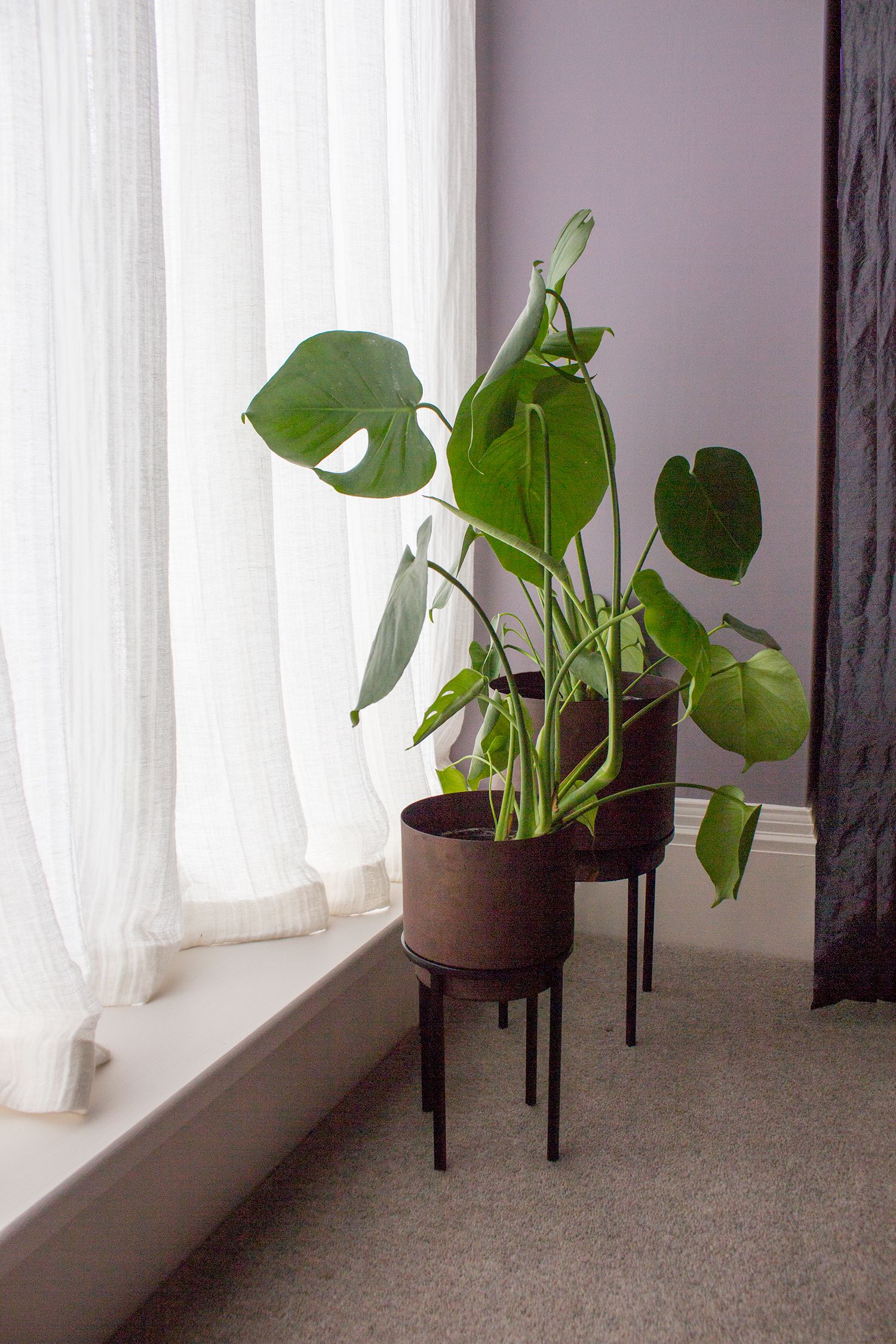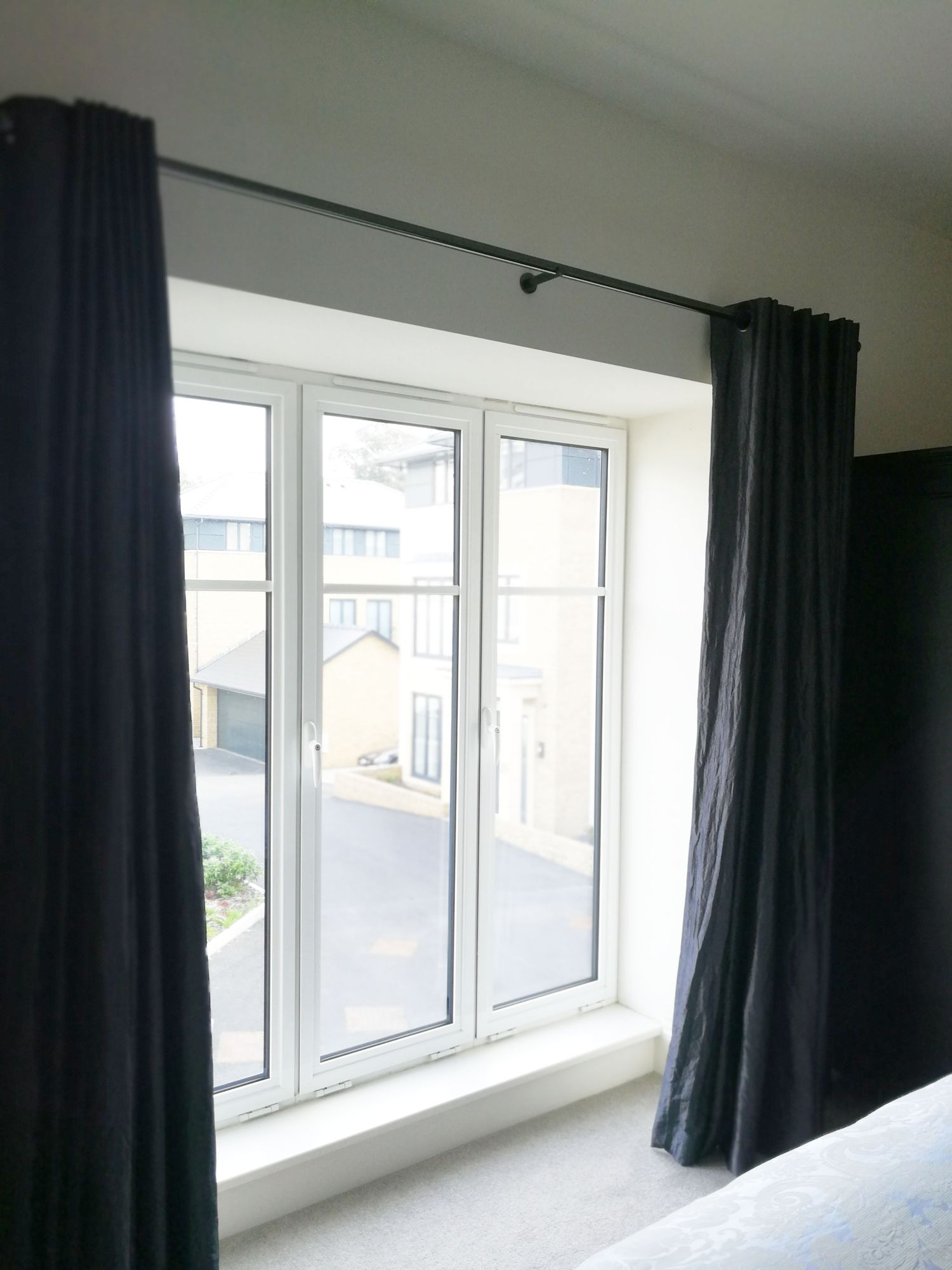 The depth of pigment in the paint means that it subtly changes colour as the light moves through the room throughout the day. The light also catches the reflective surface of the wallpaper, making it look magical.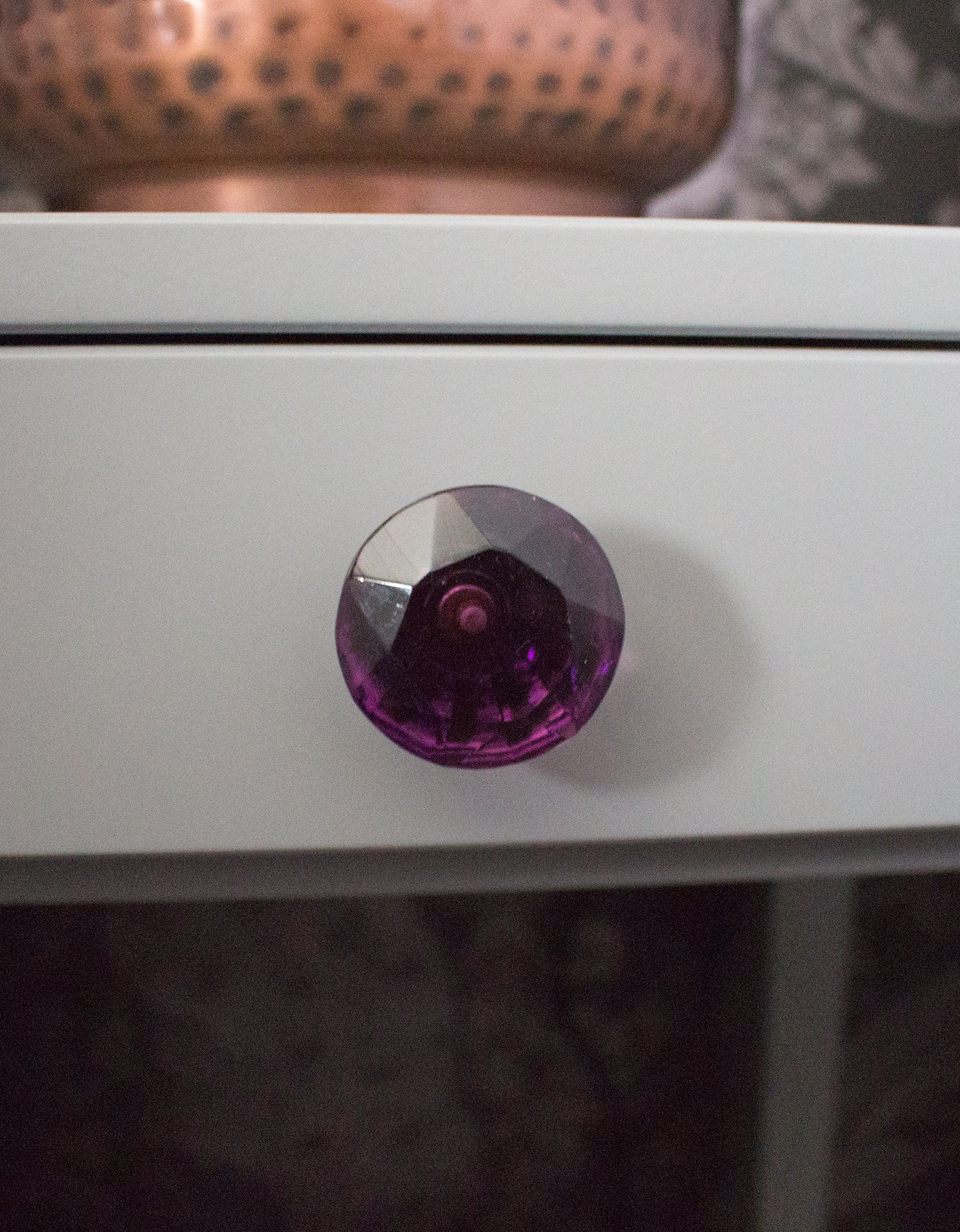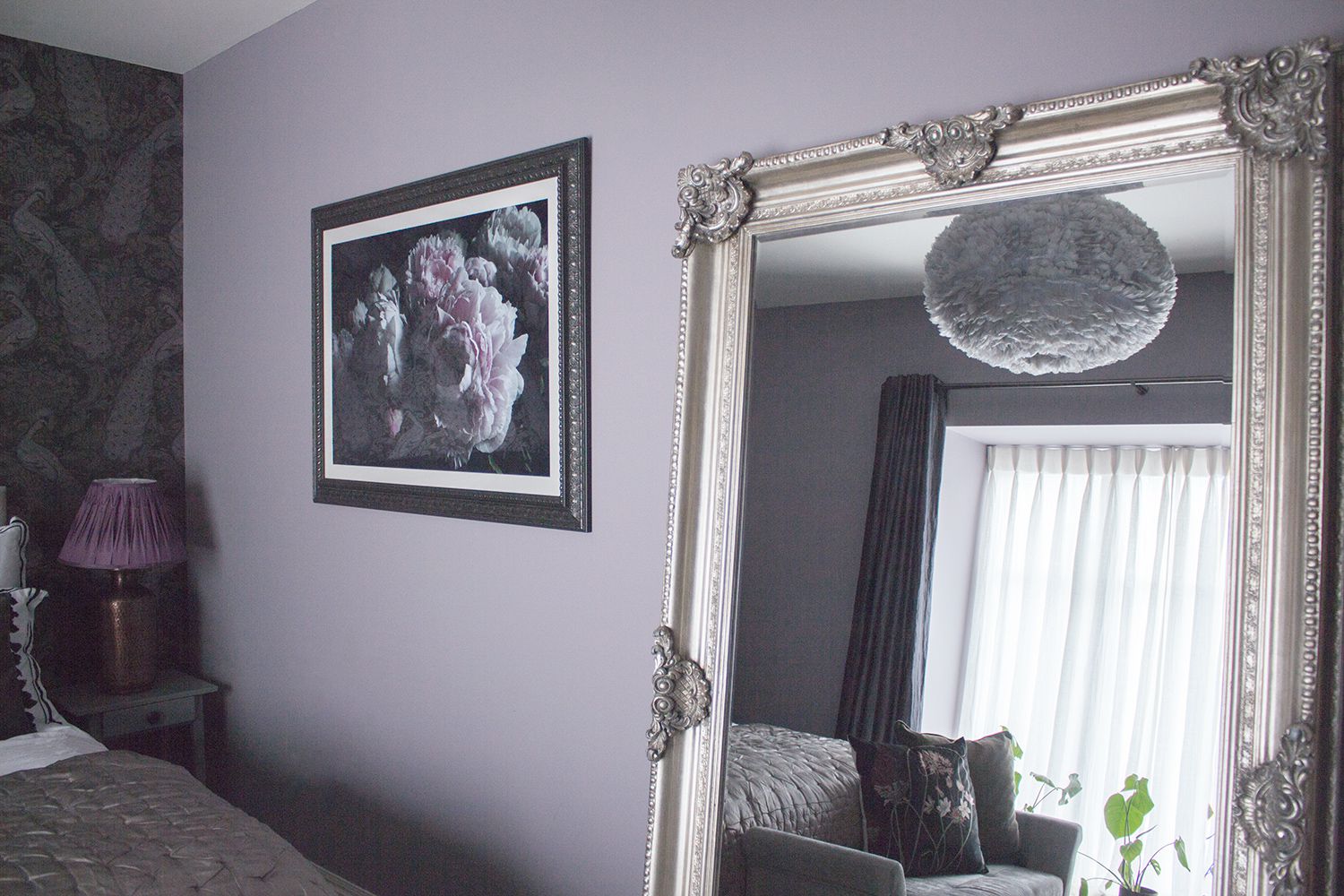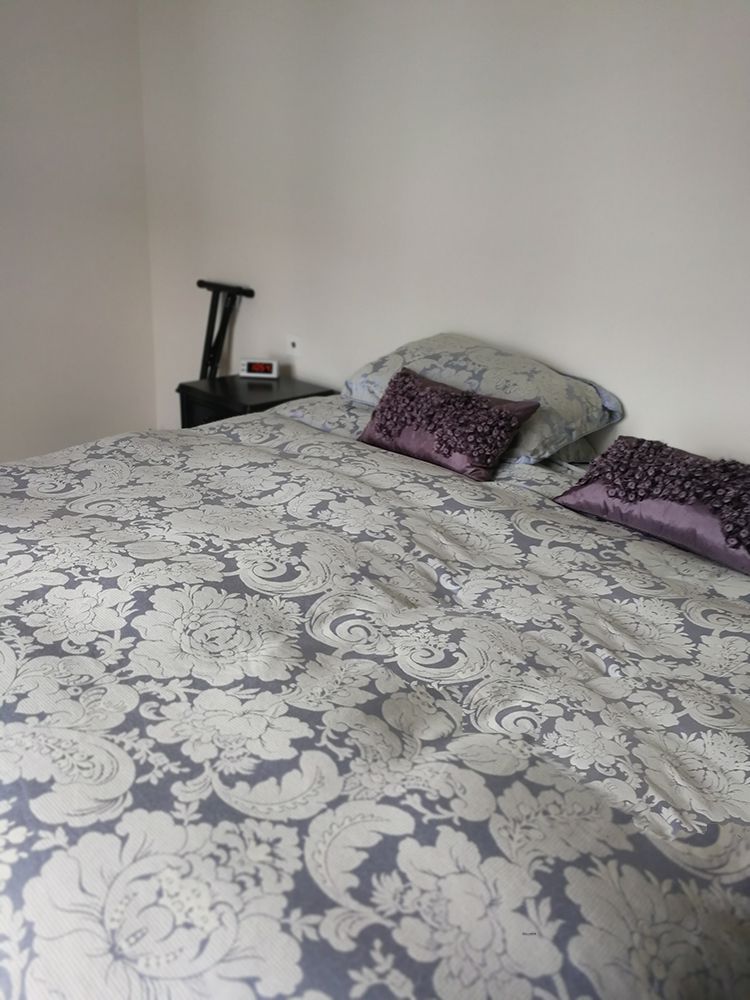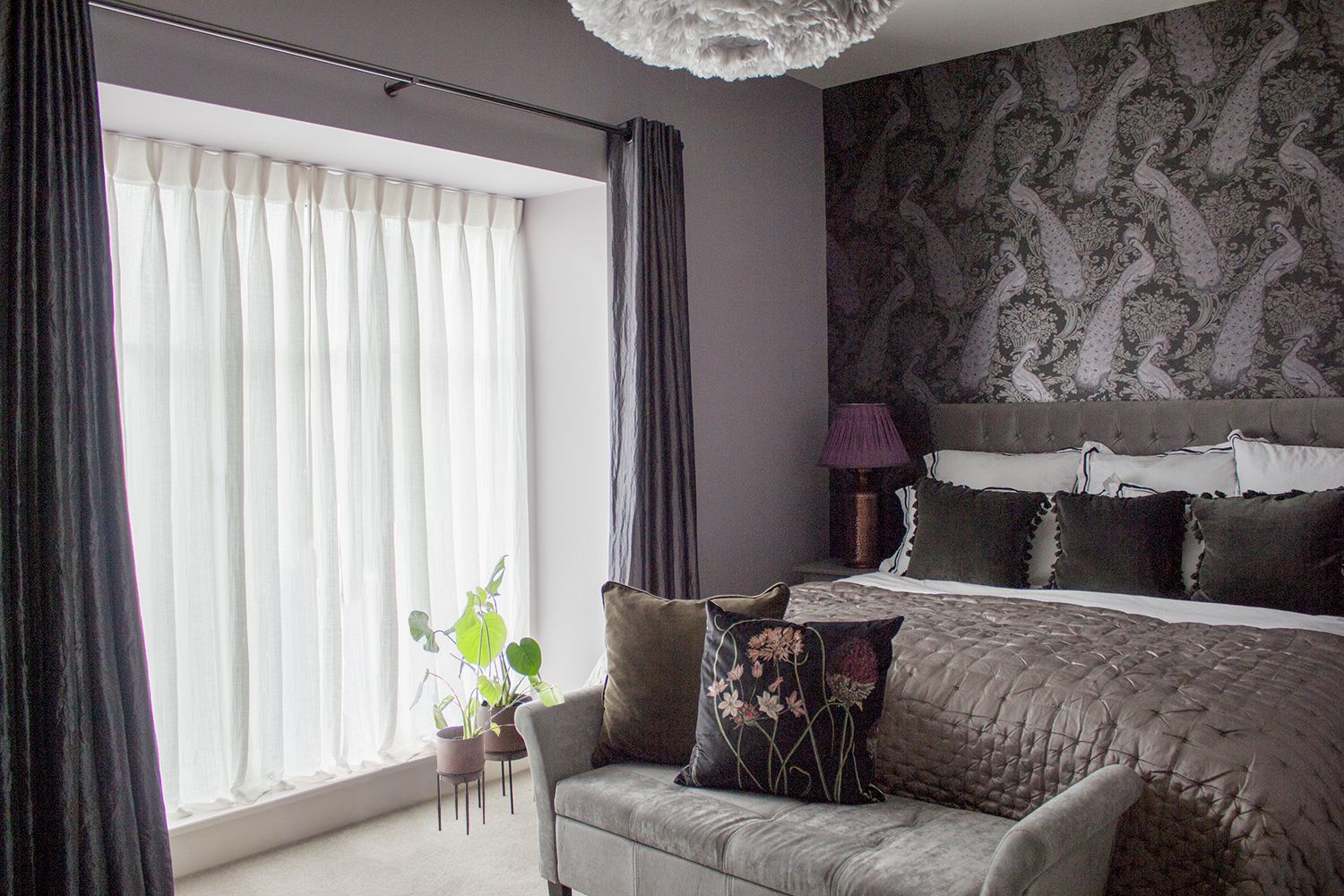 The impressive proportions of the room with its high ceilings mean that it can take such a statement wallpaper, giving it the real wow factor. Making small changes such as adding simple grey bedside tables and replacing the handles with purple glass ones really dials up the glam. The ornate full length mirror and upholstered bench are the final touches, making this the perfect place for guests to relax.
See more of our work below