The Quirky Victorian House
Pontcanna, Cardiff
hover over an image to see the 'before' picture
Project photography Louise Misell ©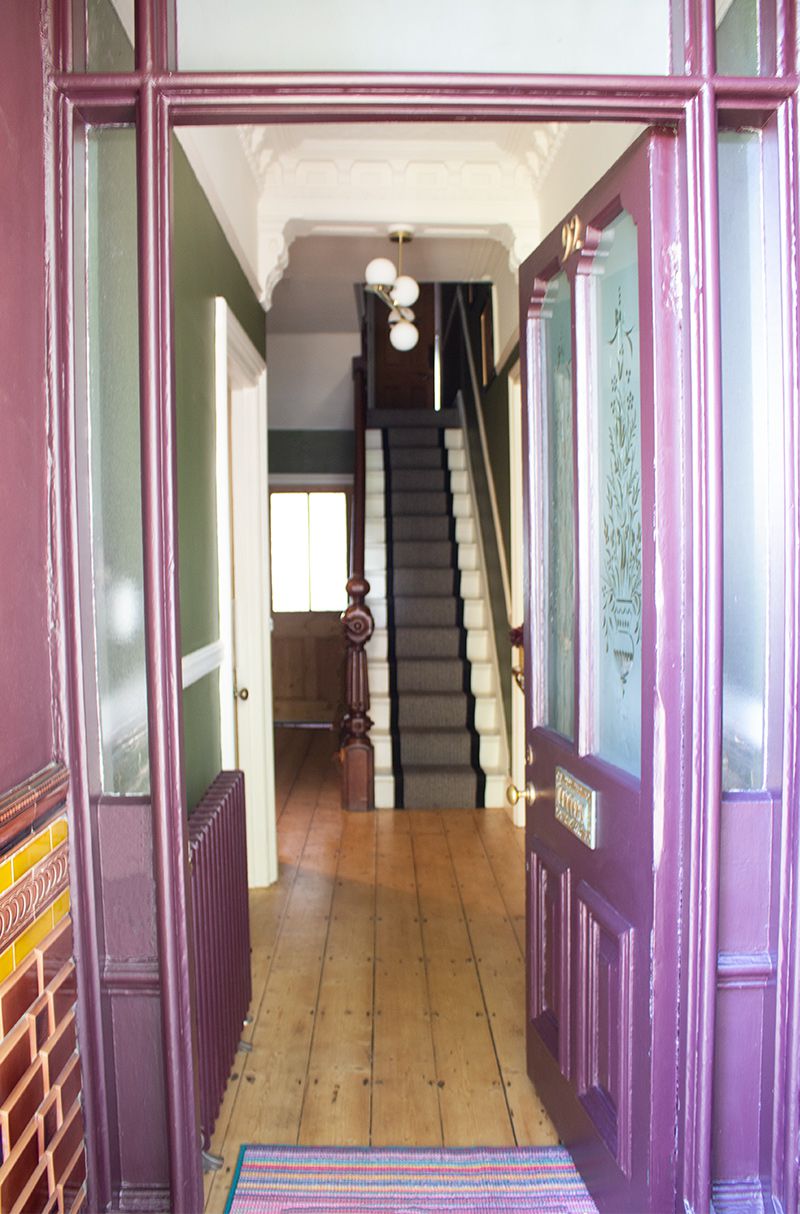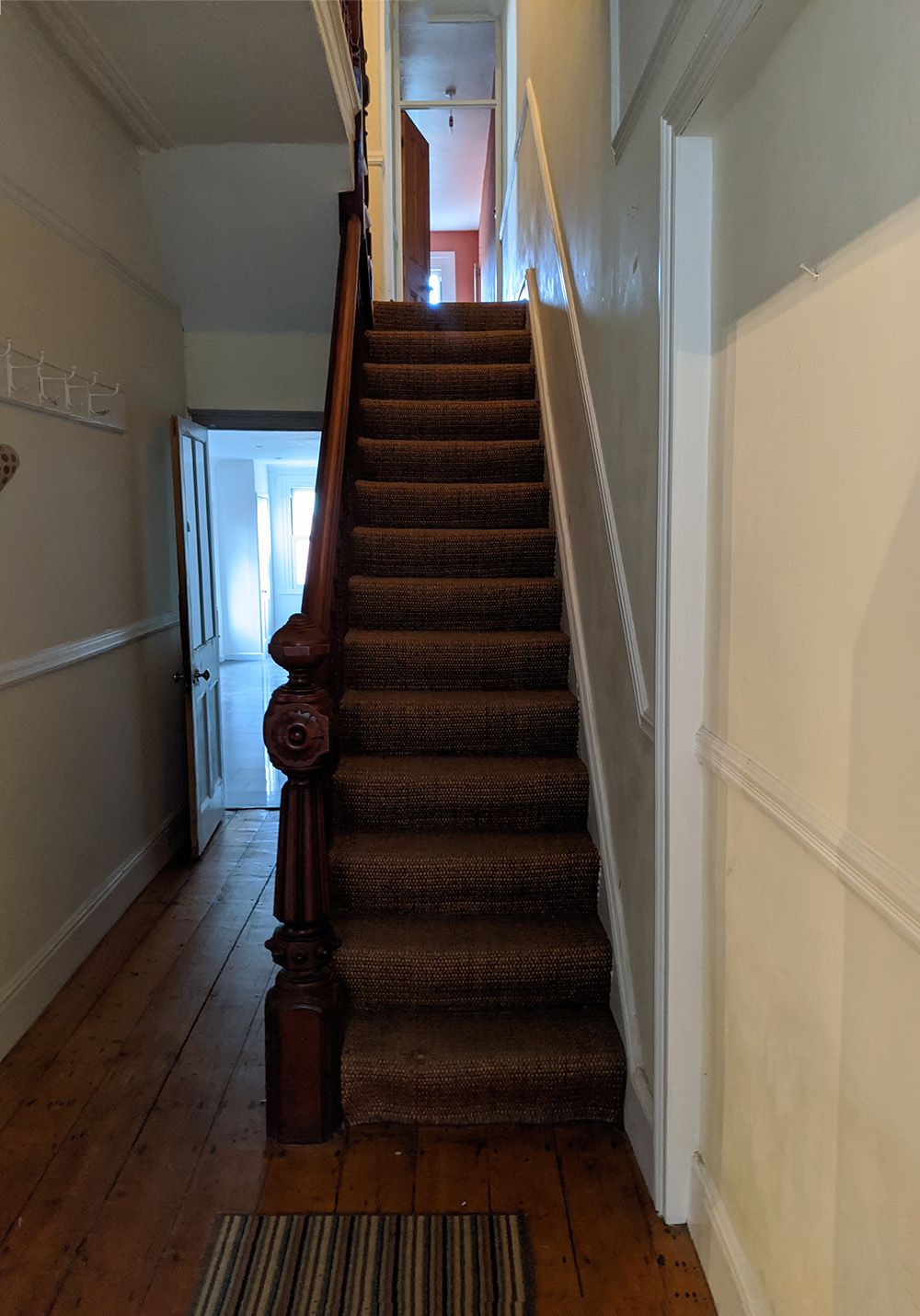 A neglected Victorian terraced house in Pontcanna has been extended, updated, and transformed into a functional, colourful, quirky and unique home which perfectly reflects the personality of the owner. An accomplished mix of old and new, the chosen scheme flows throughout the house, whilst each room has its own strong identity.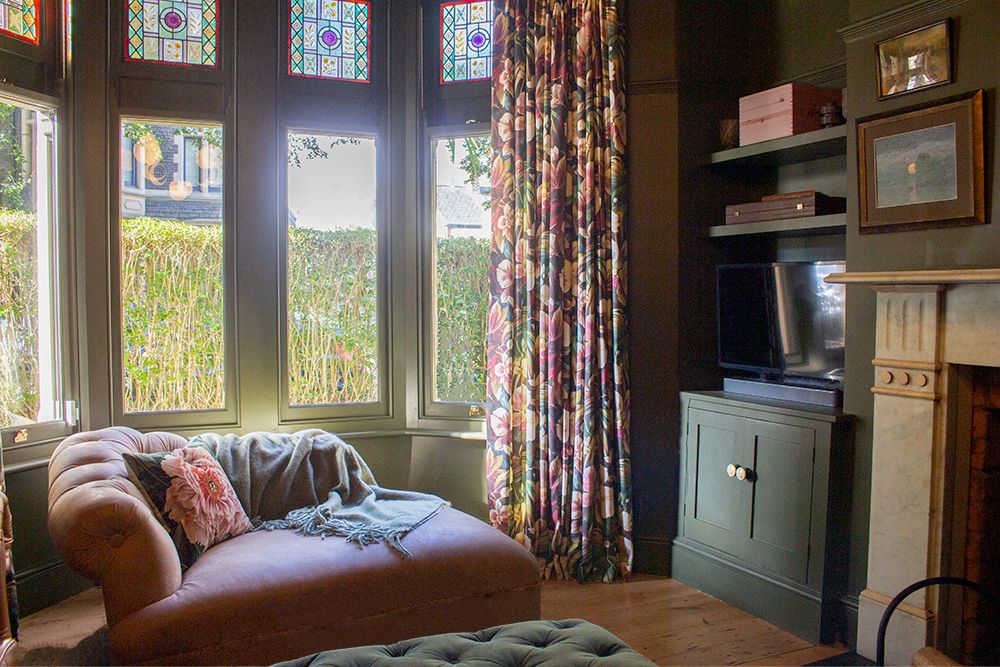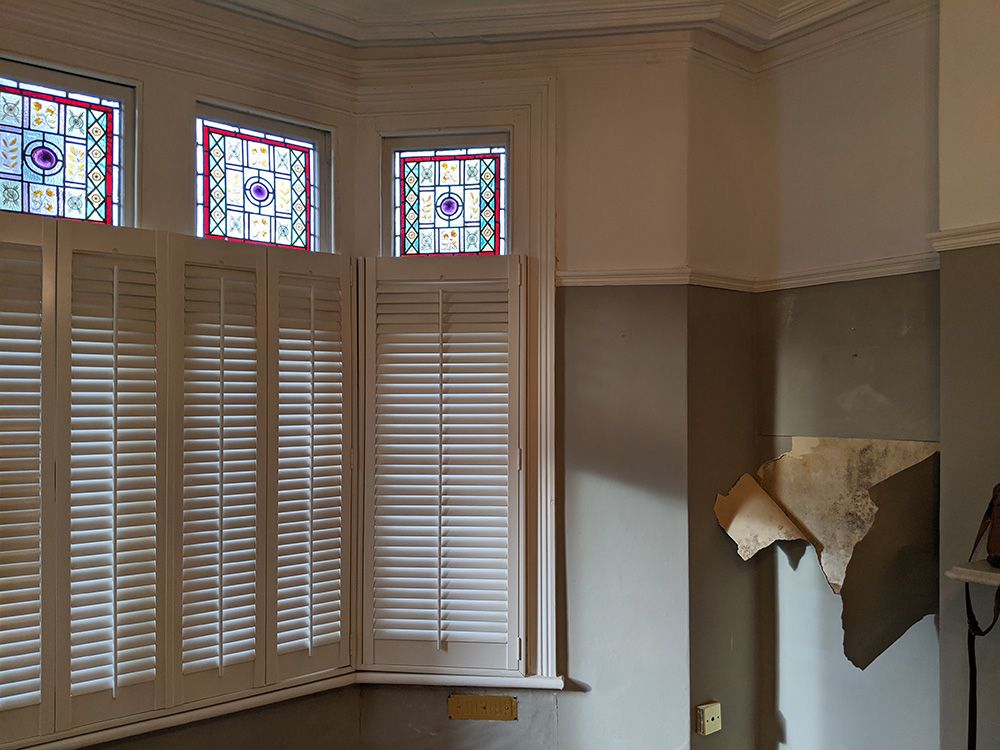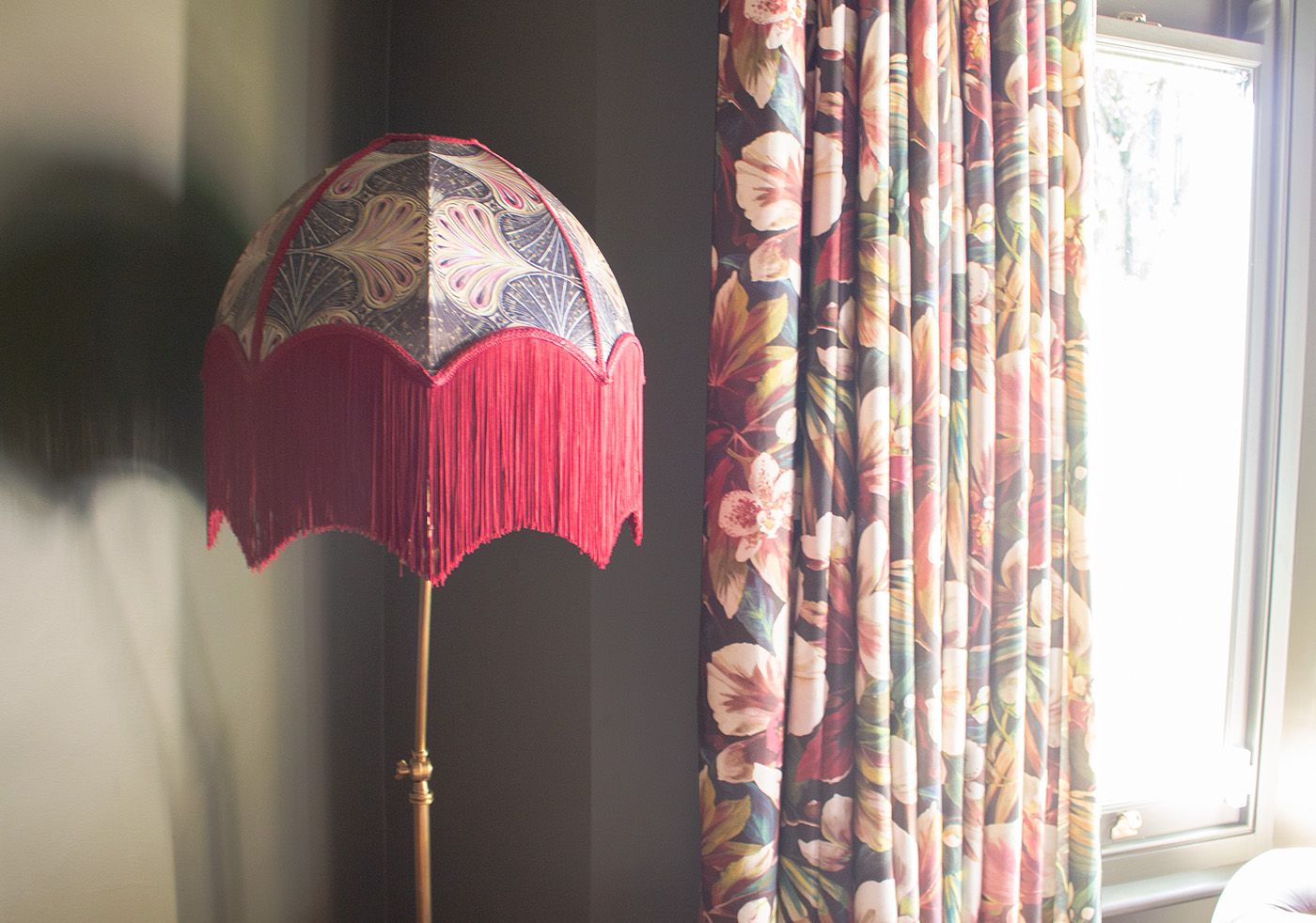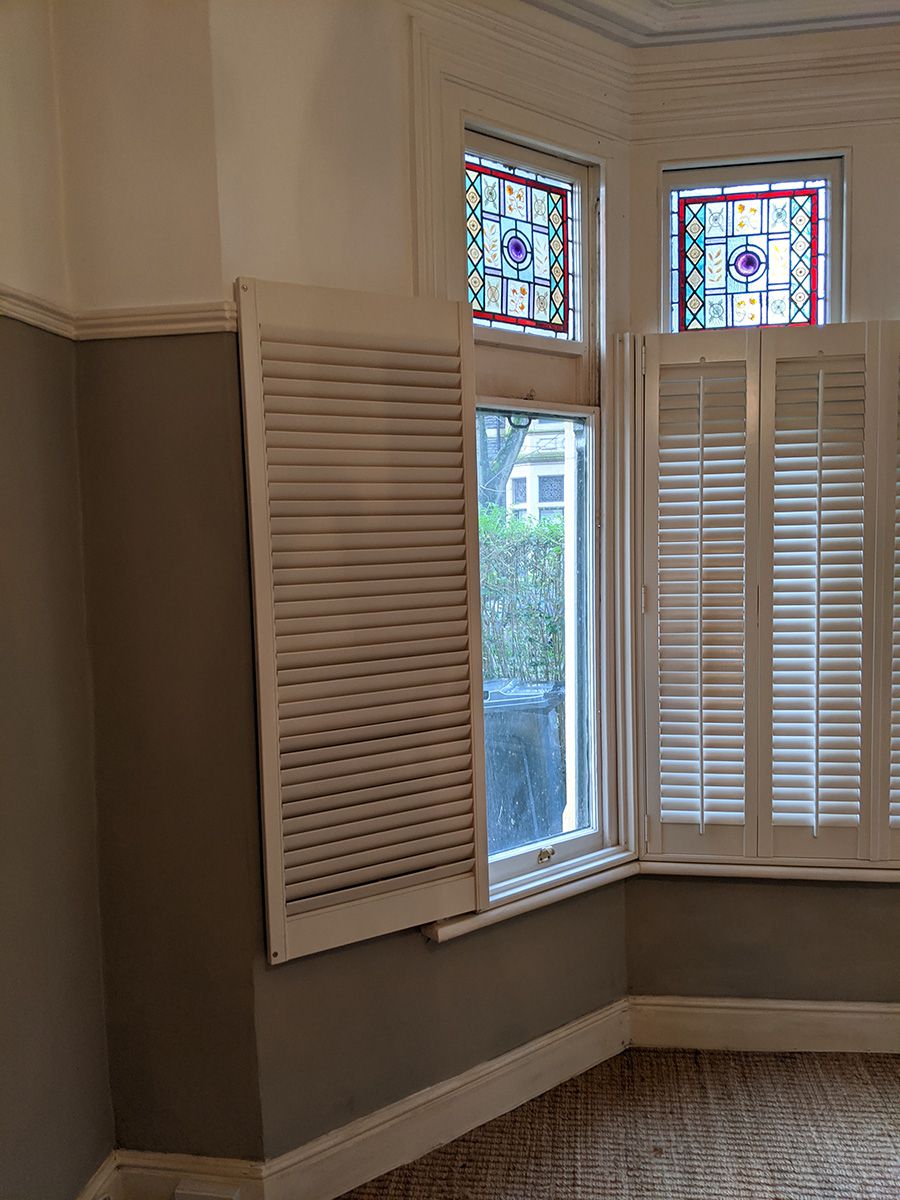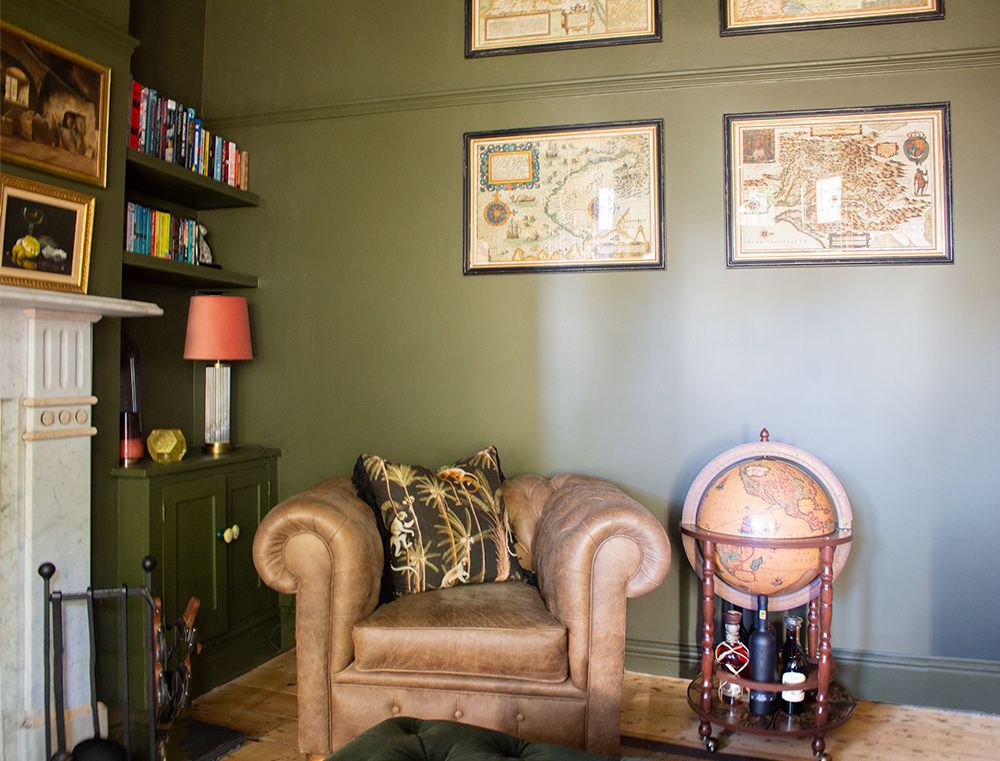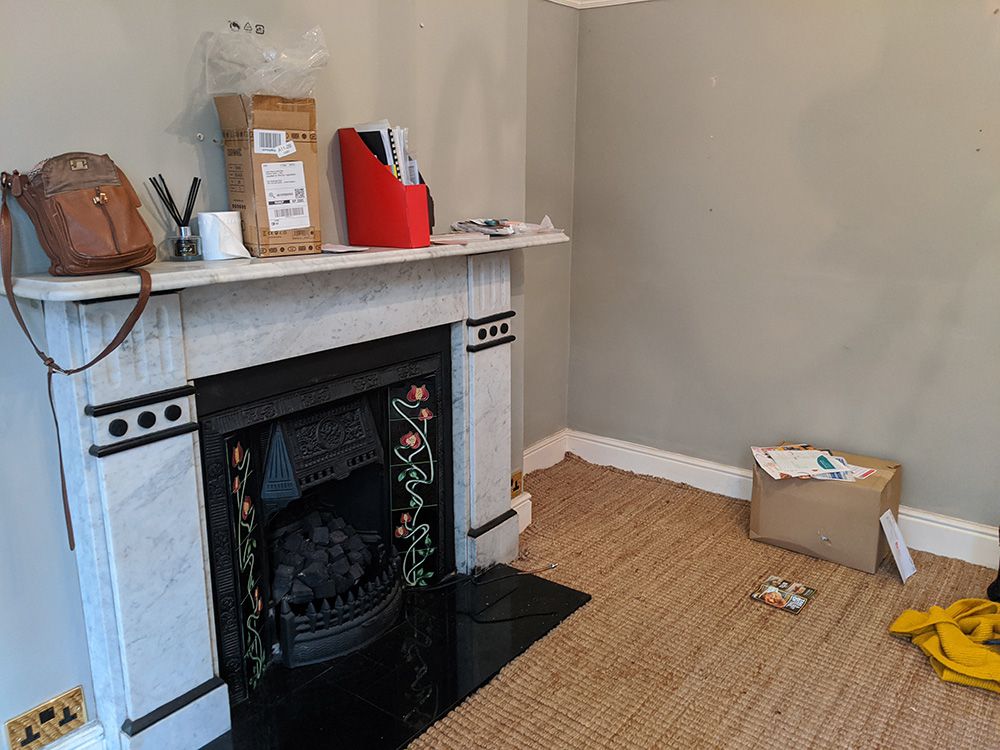 Details such as the fringed, patterned lampshade add a richness to the home.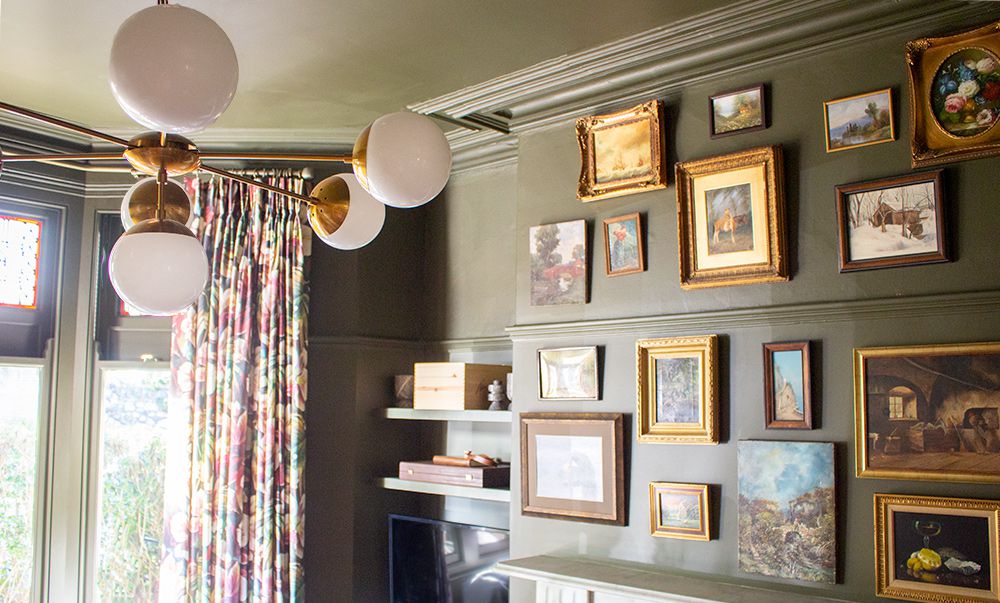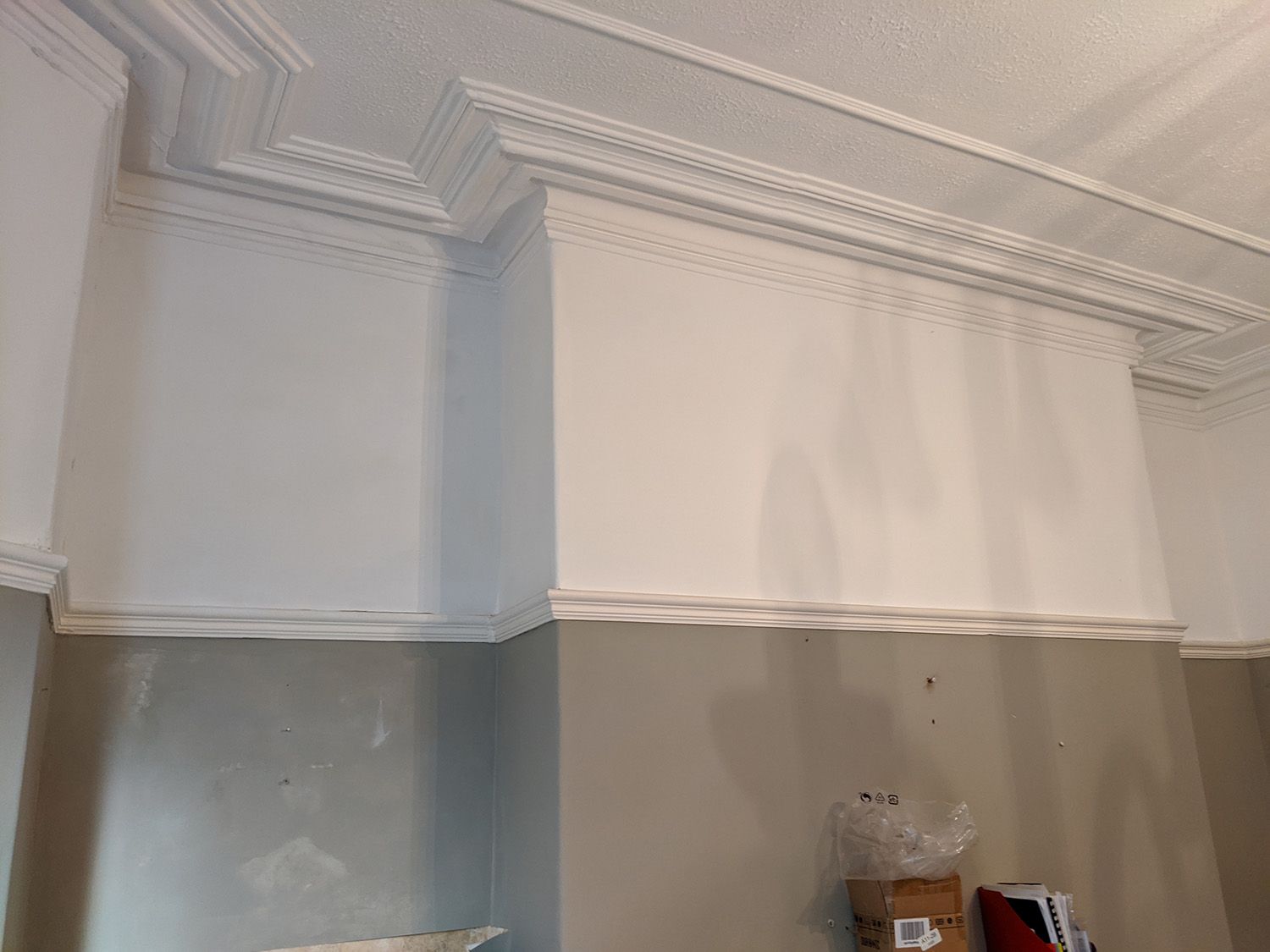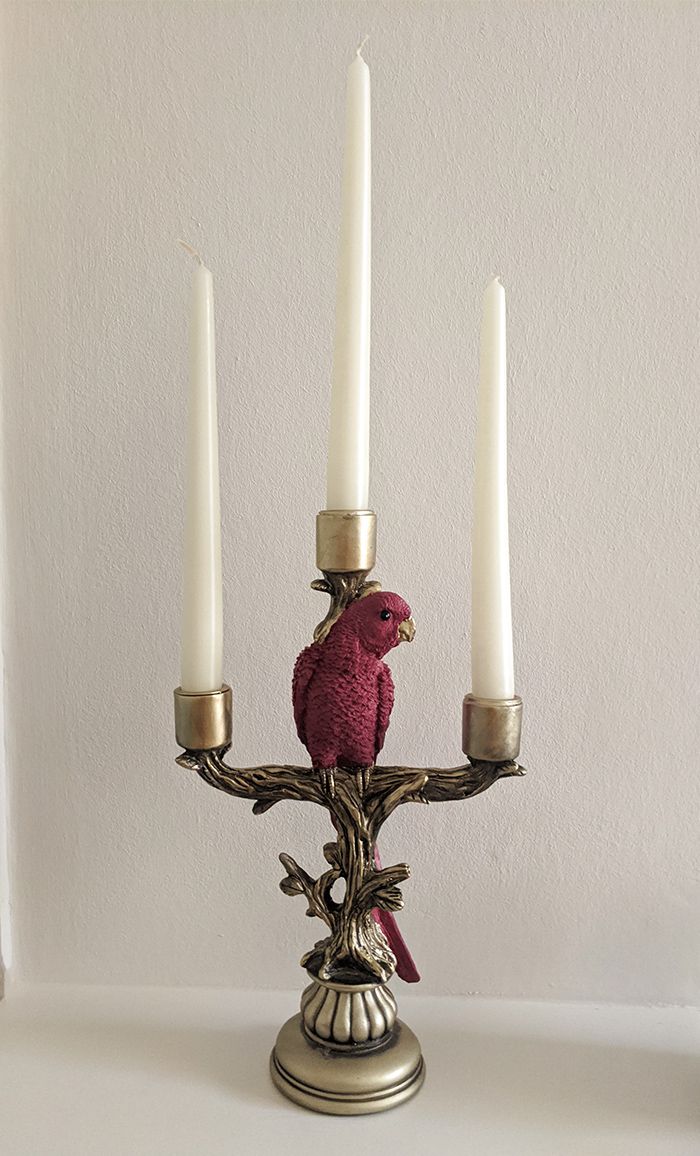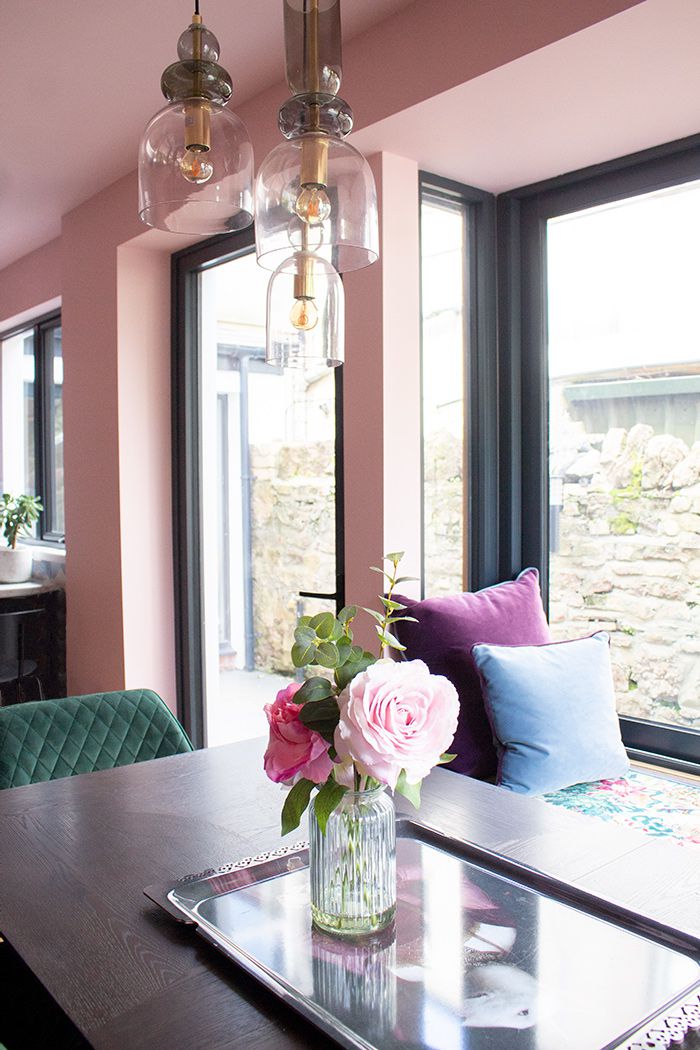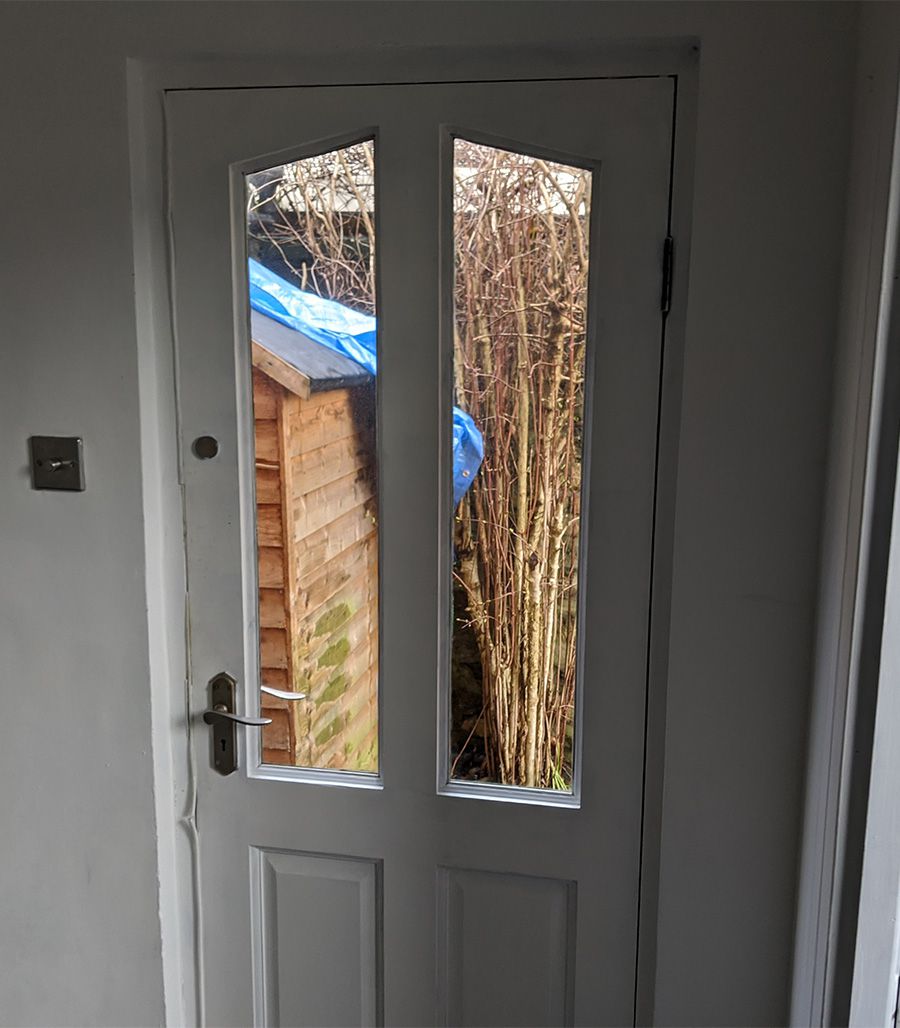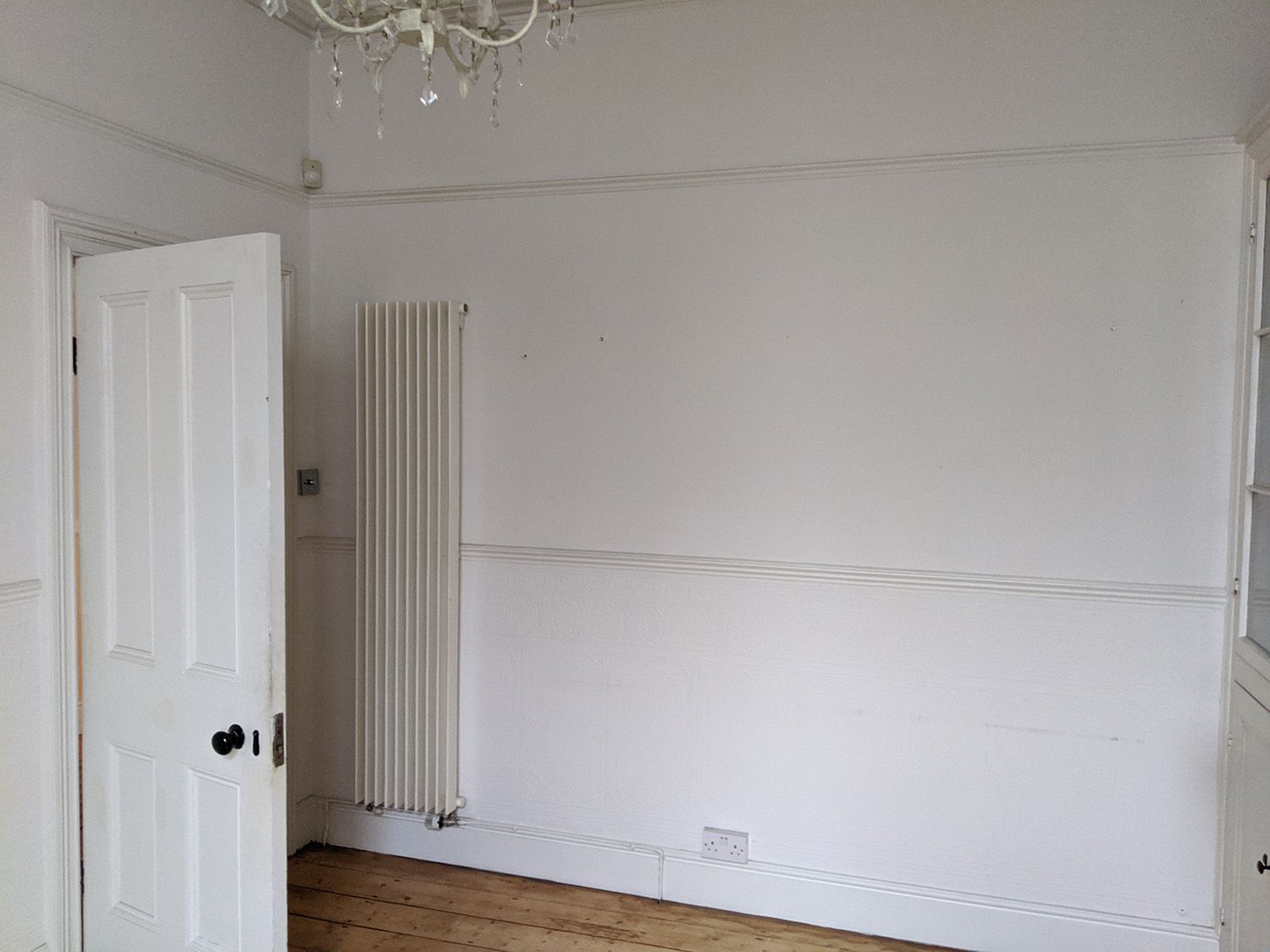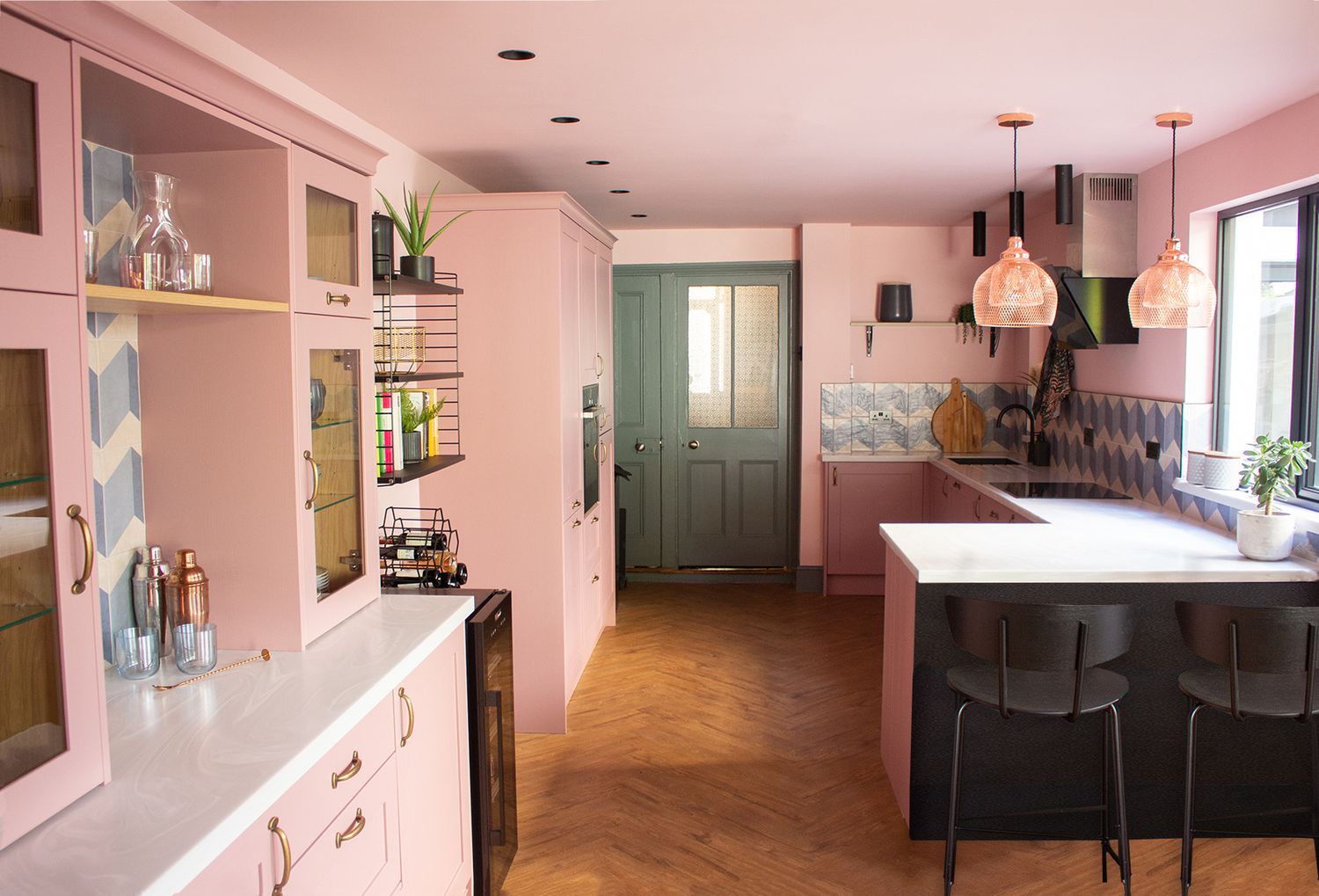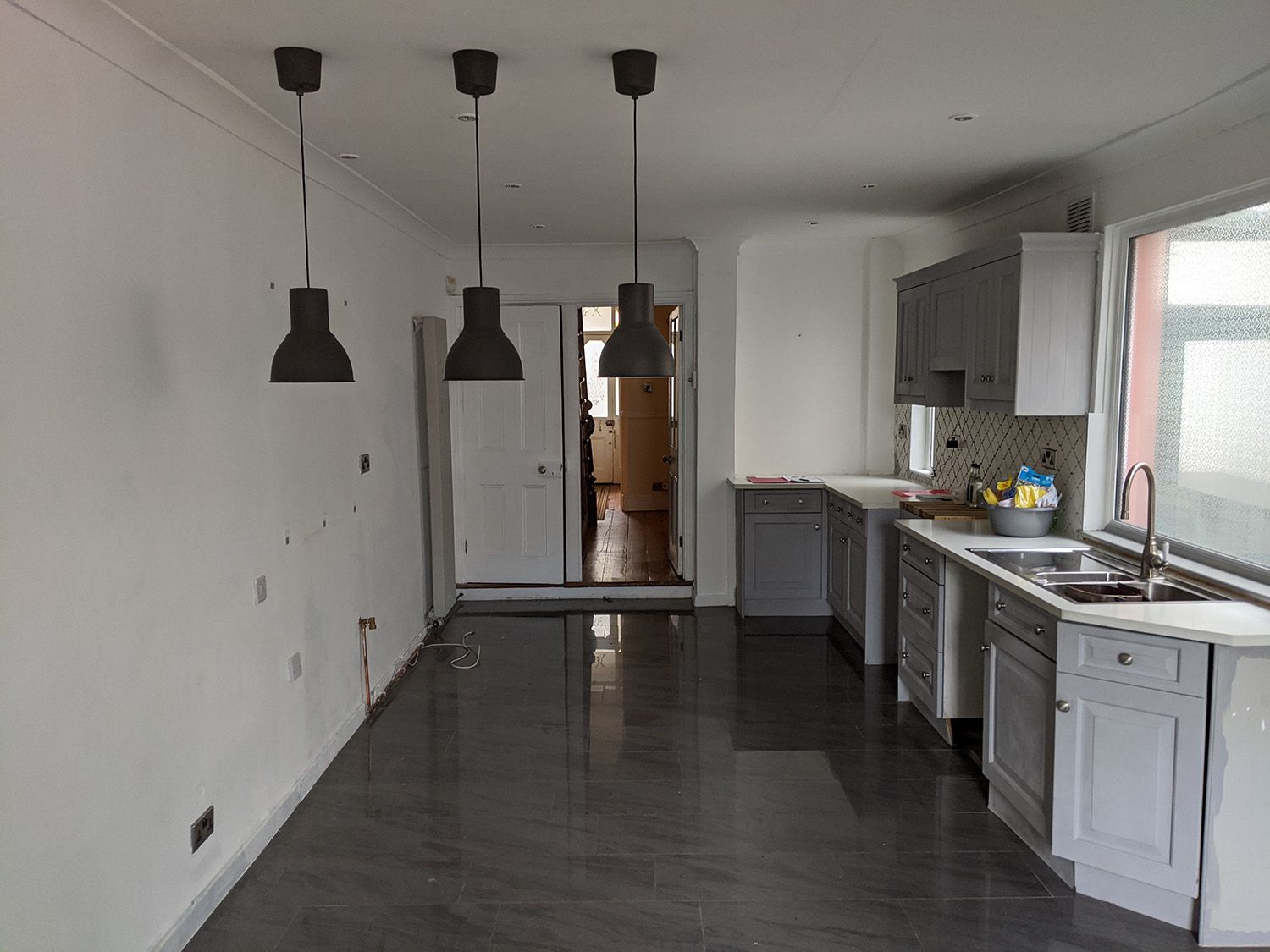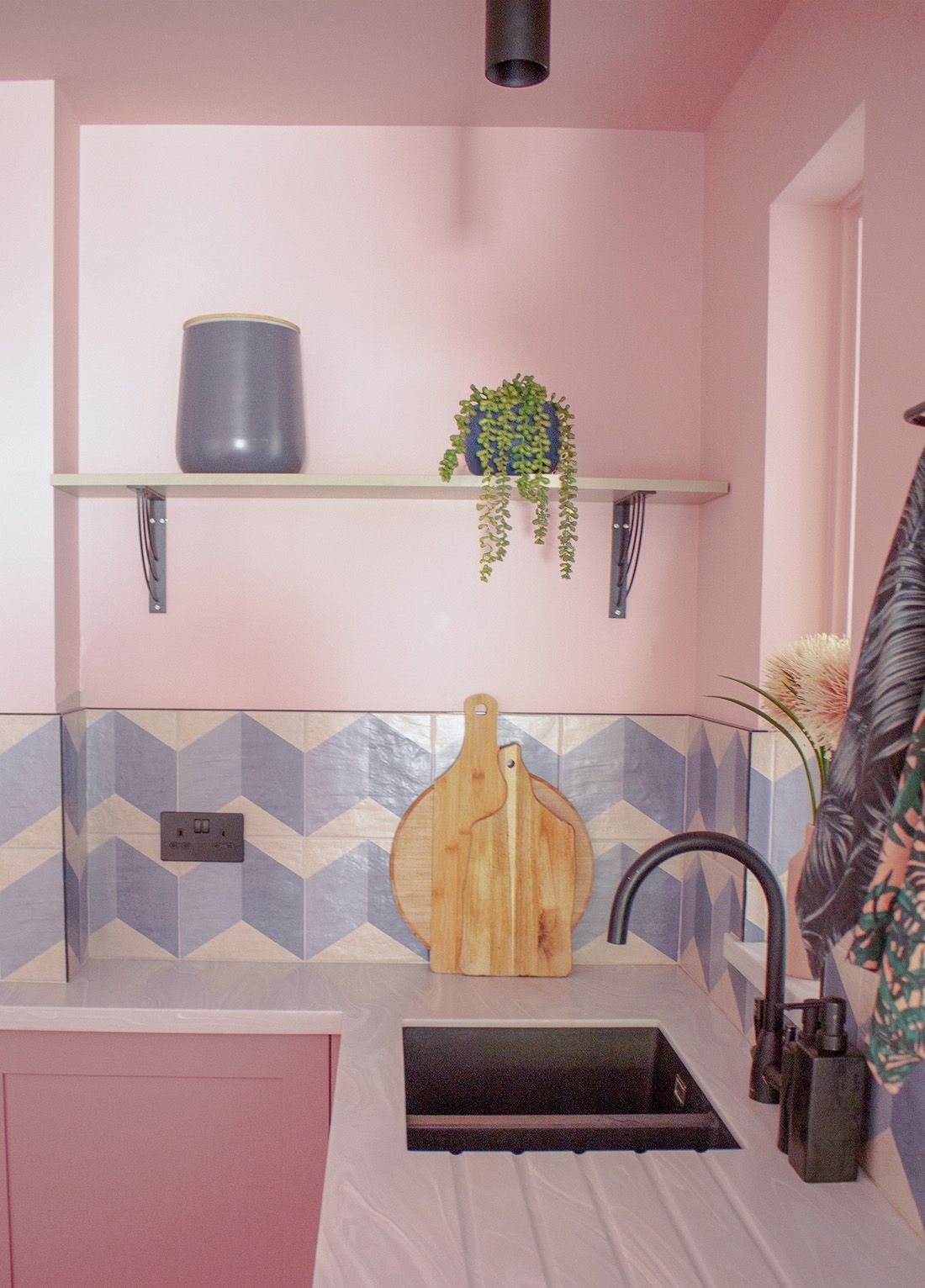 The black accents contrast with the pink beautifully.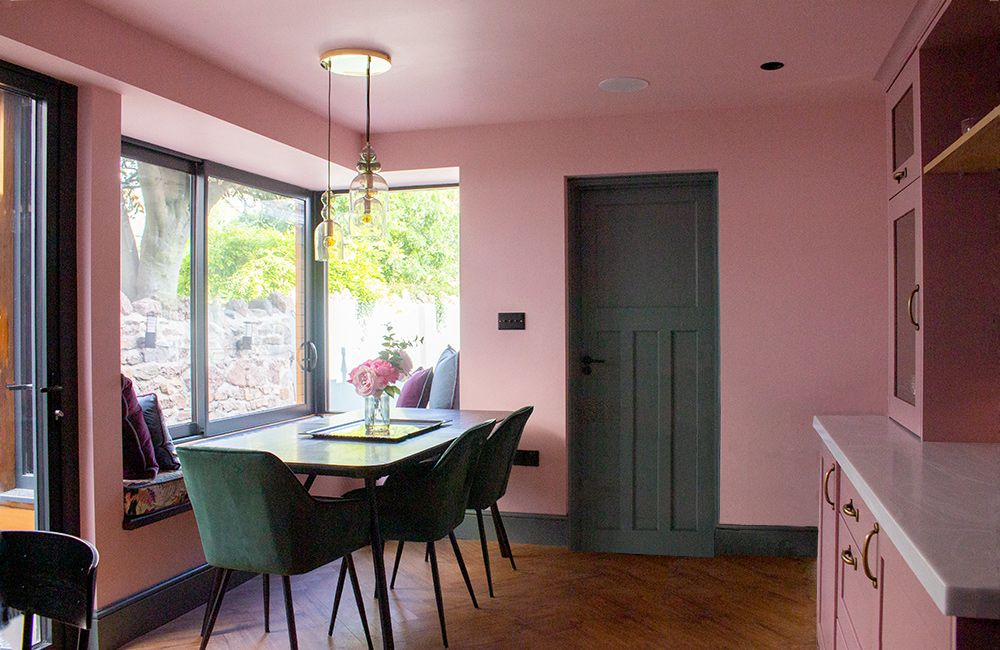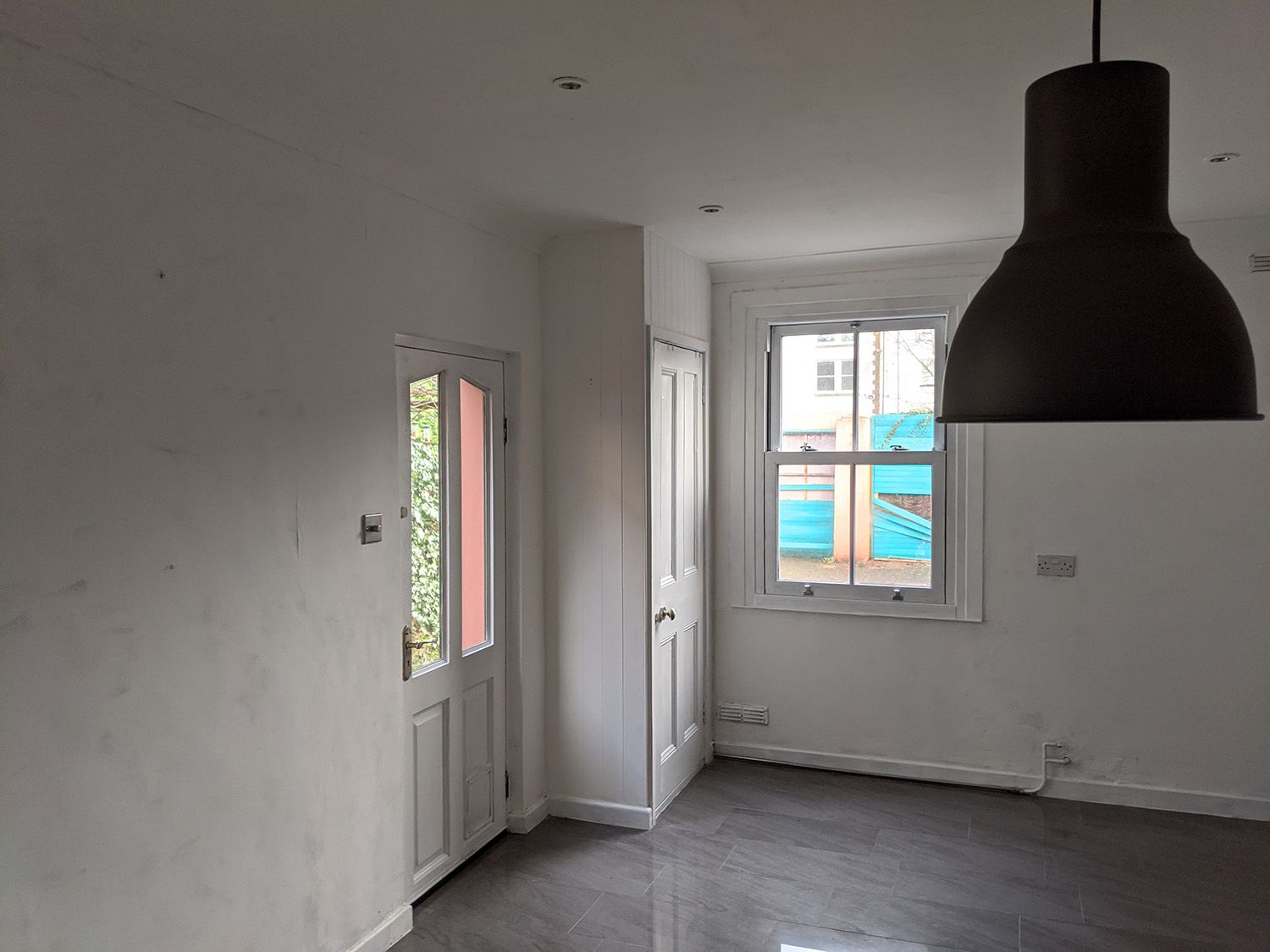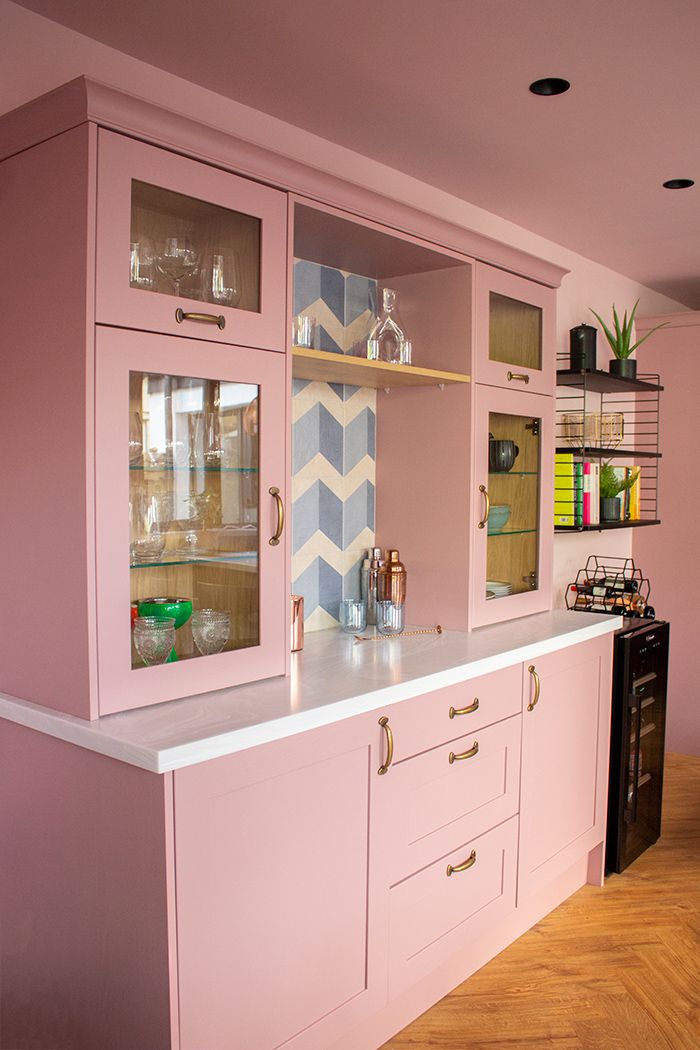 We decided that the back of the house, which has been extended to create a larger kitchen, utility room and wet room, would have a more contemporary style, to reflect the way the client would use these rooms.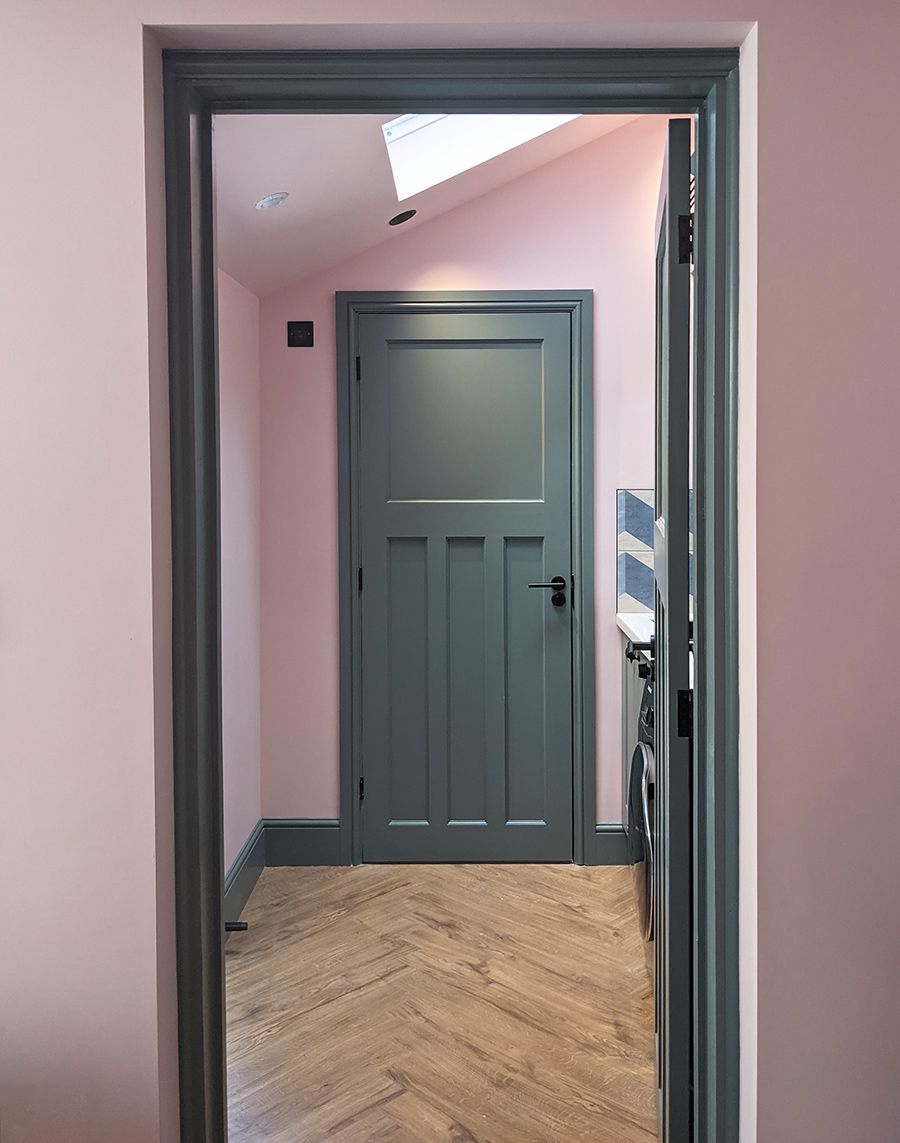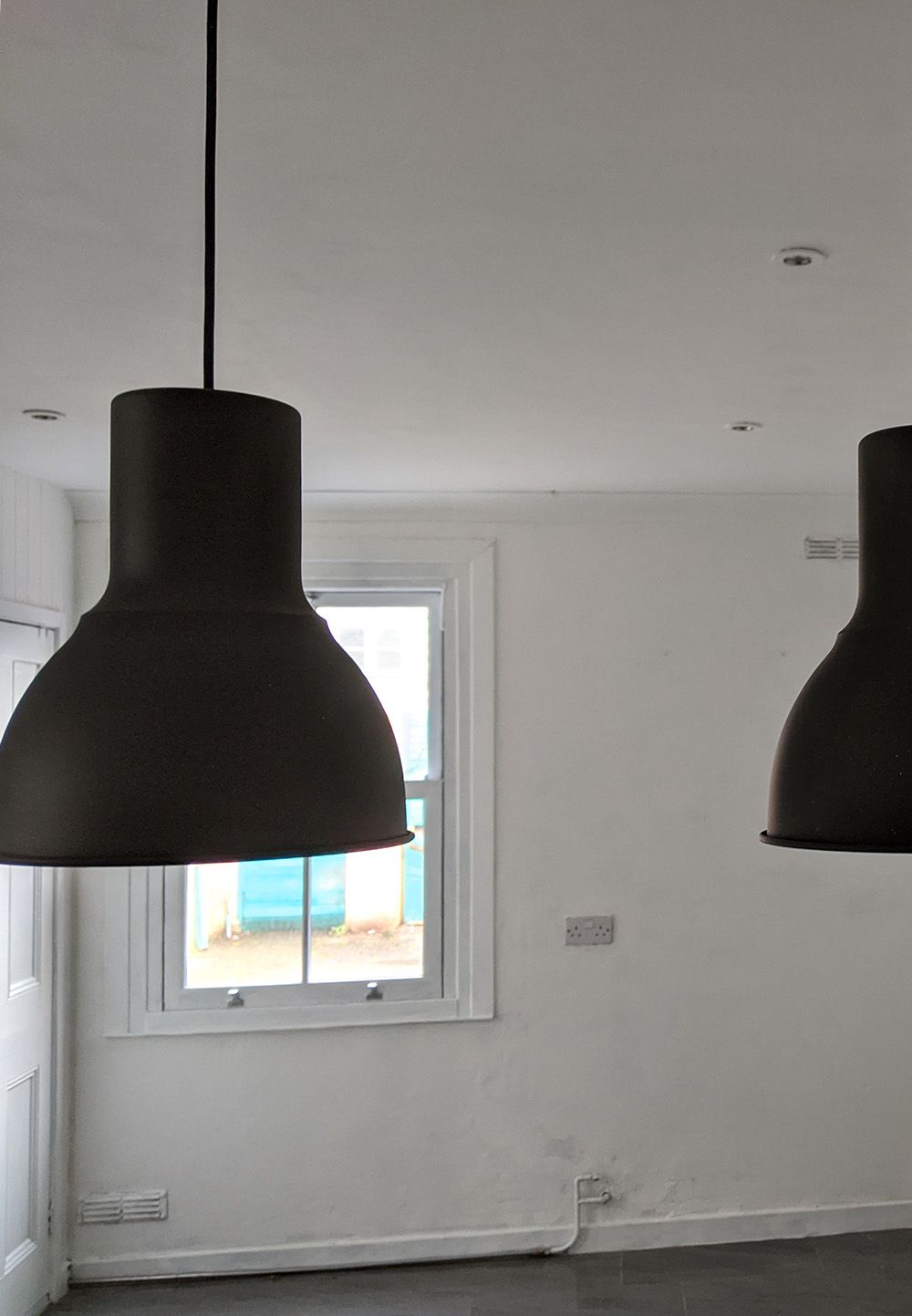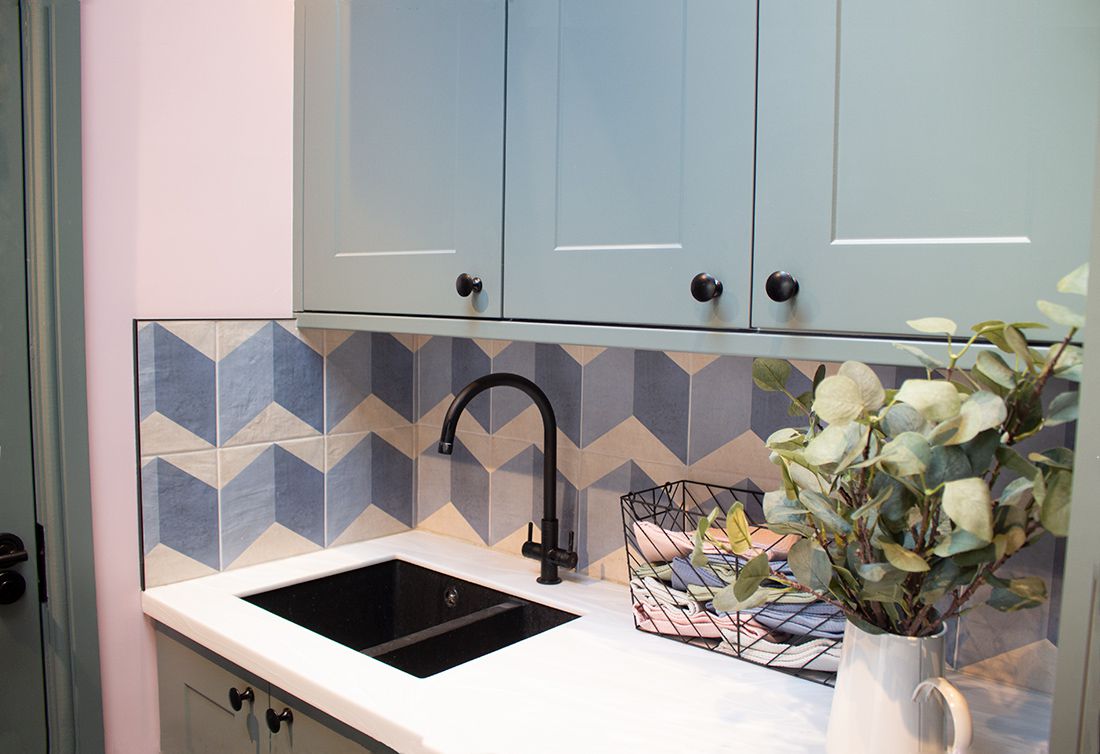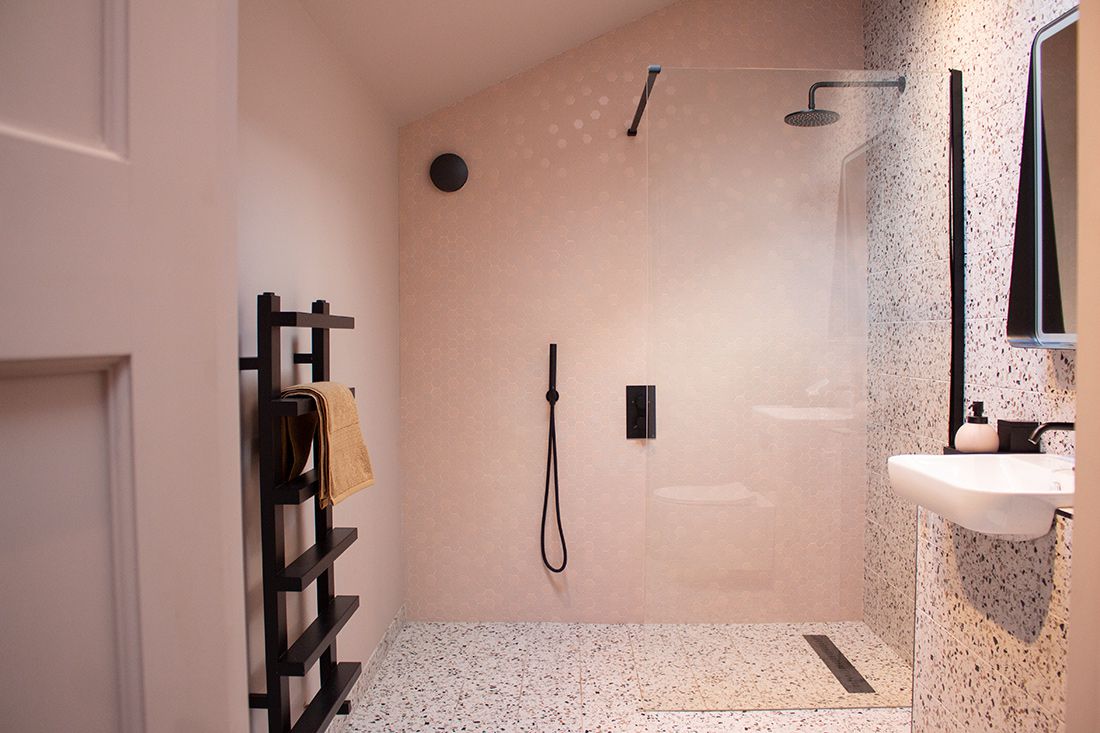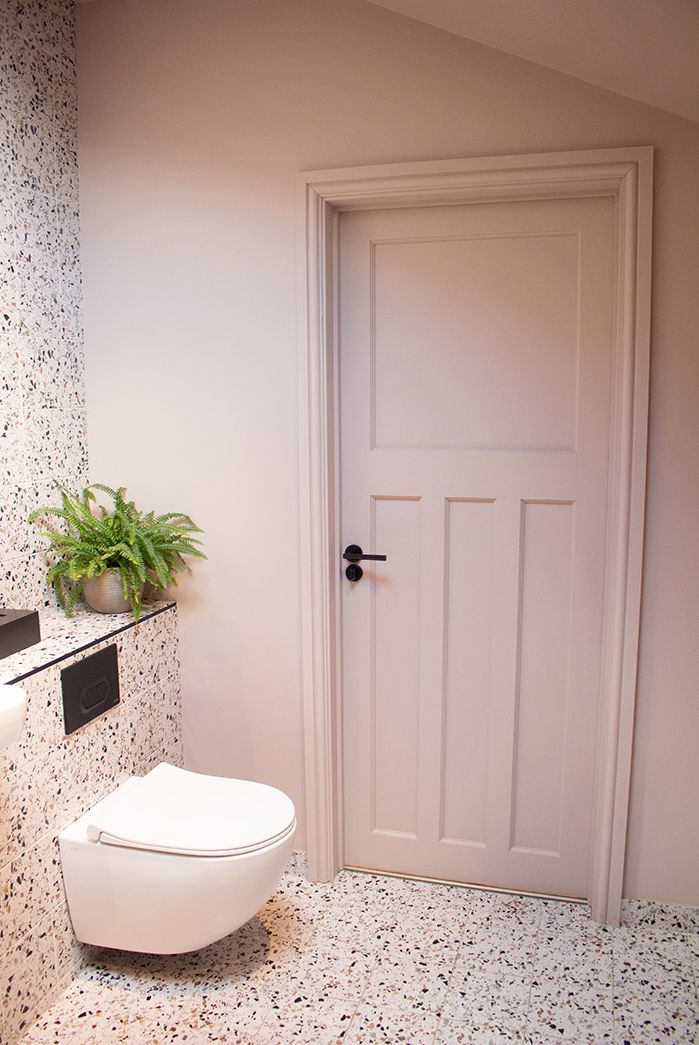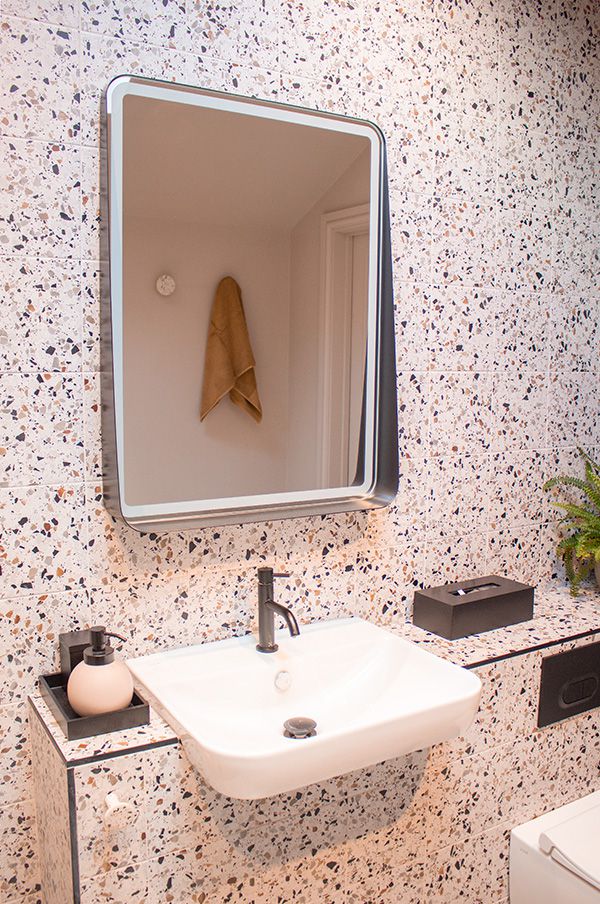 The soft, muted pinks mixed with the caramel tones in the terrazzo tiles make for a very welcoming space.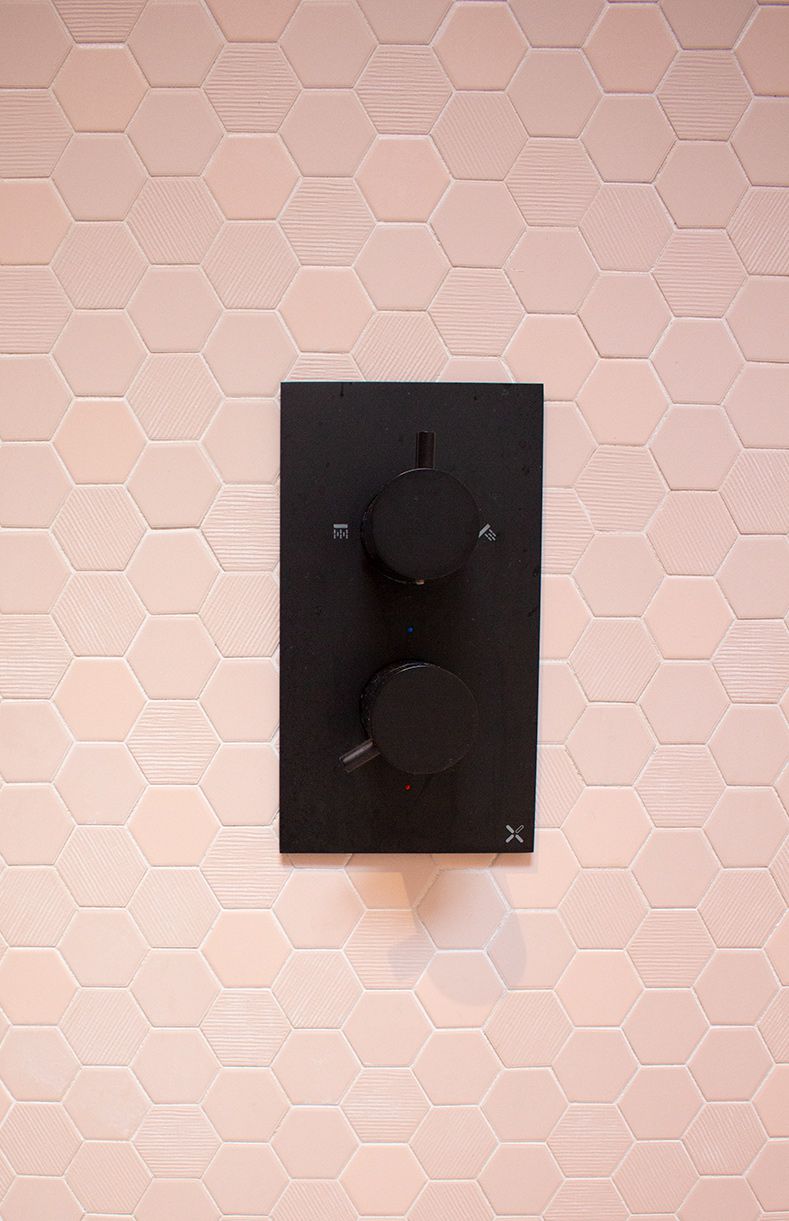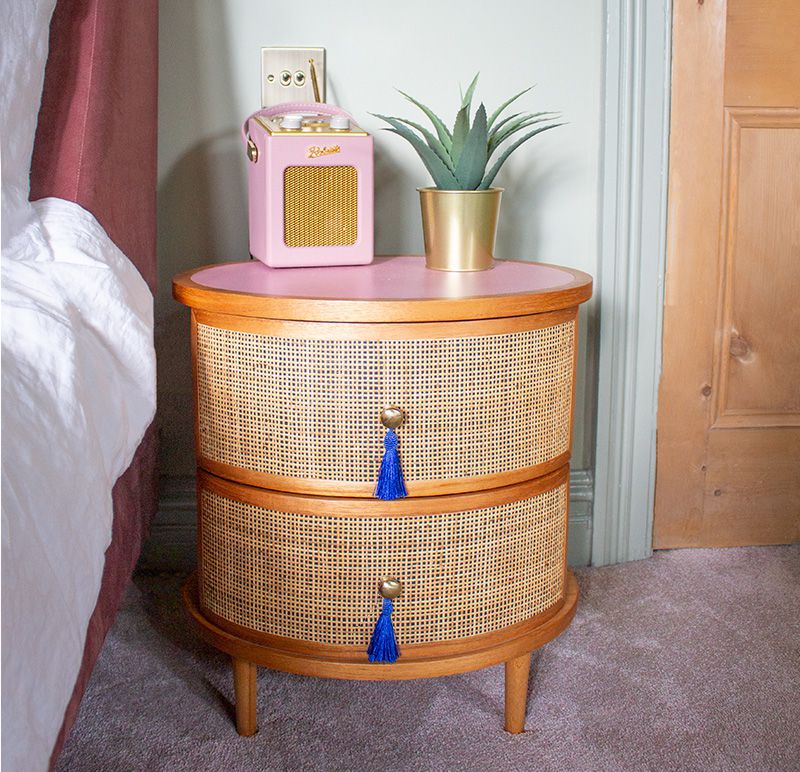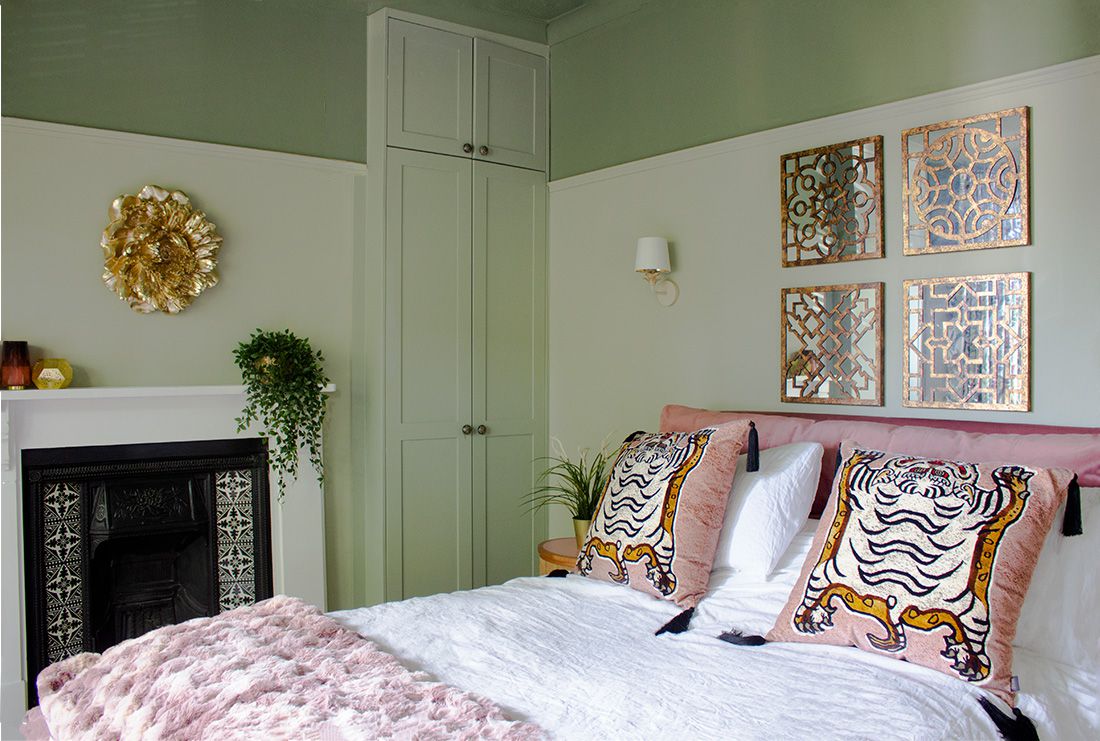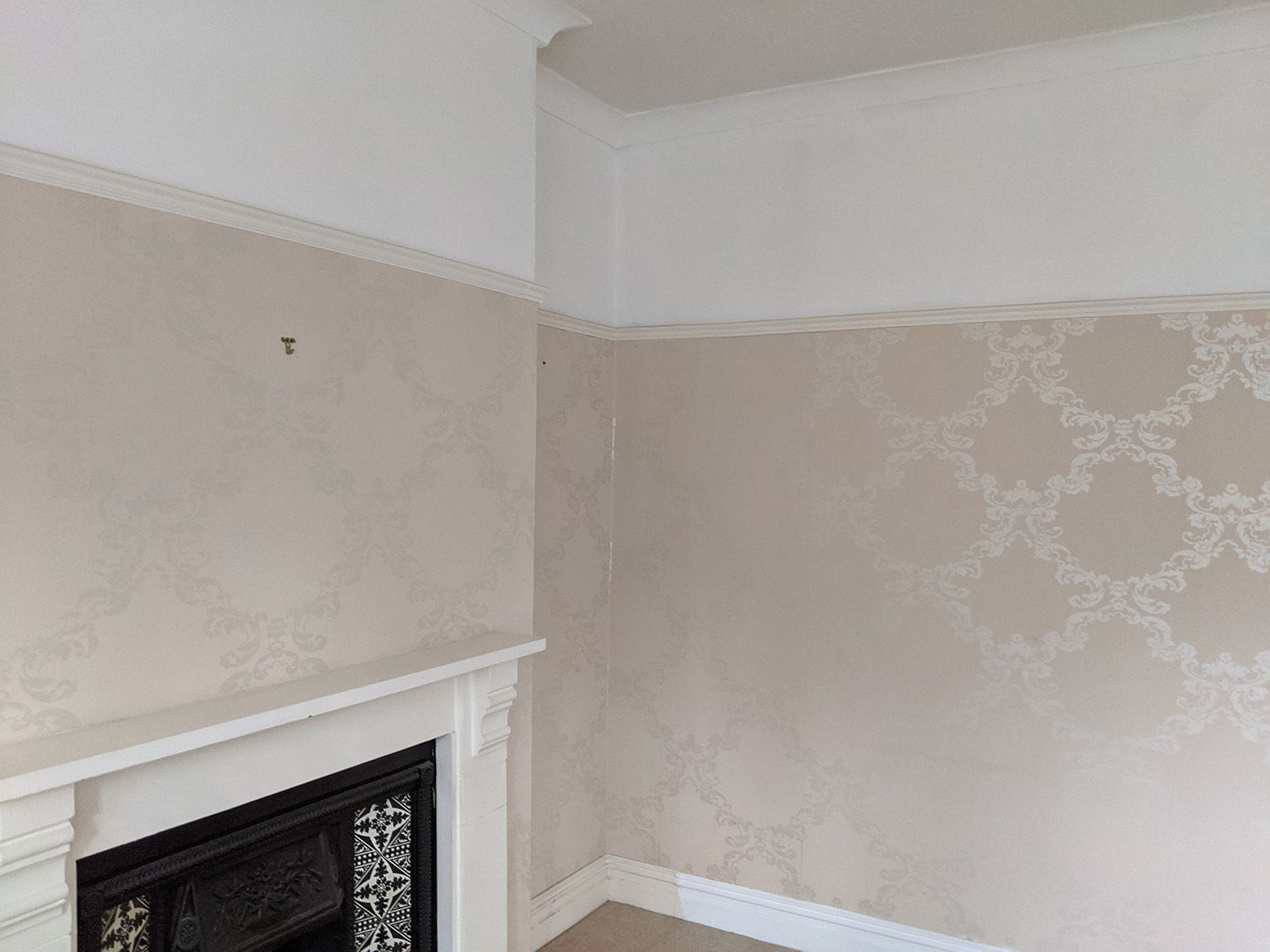 The main bedroom has a restful colour scheme, whilst the soft faux fur and tactile velvets offer a sense of luxury. Here we created lots of built in storage and a practical dressing area, so the lady of the house can get ready in a calm and peaceful space.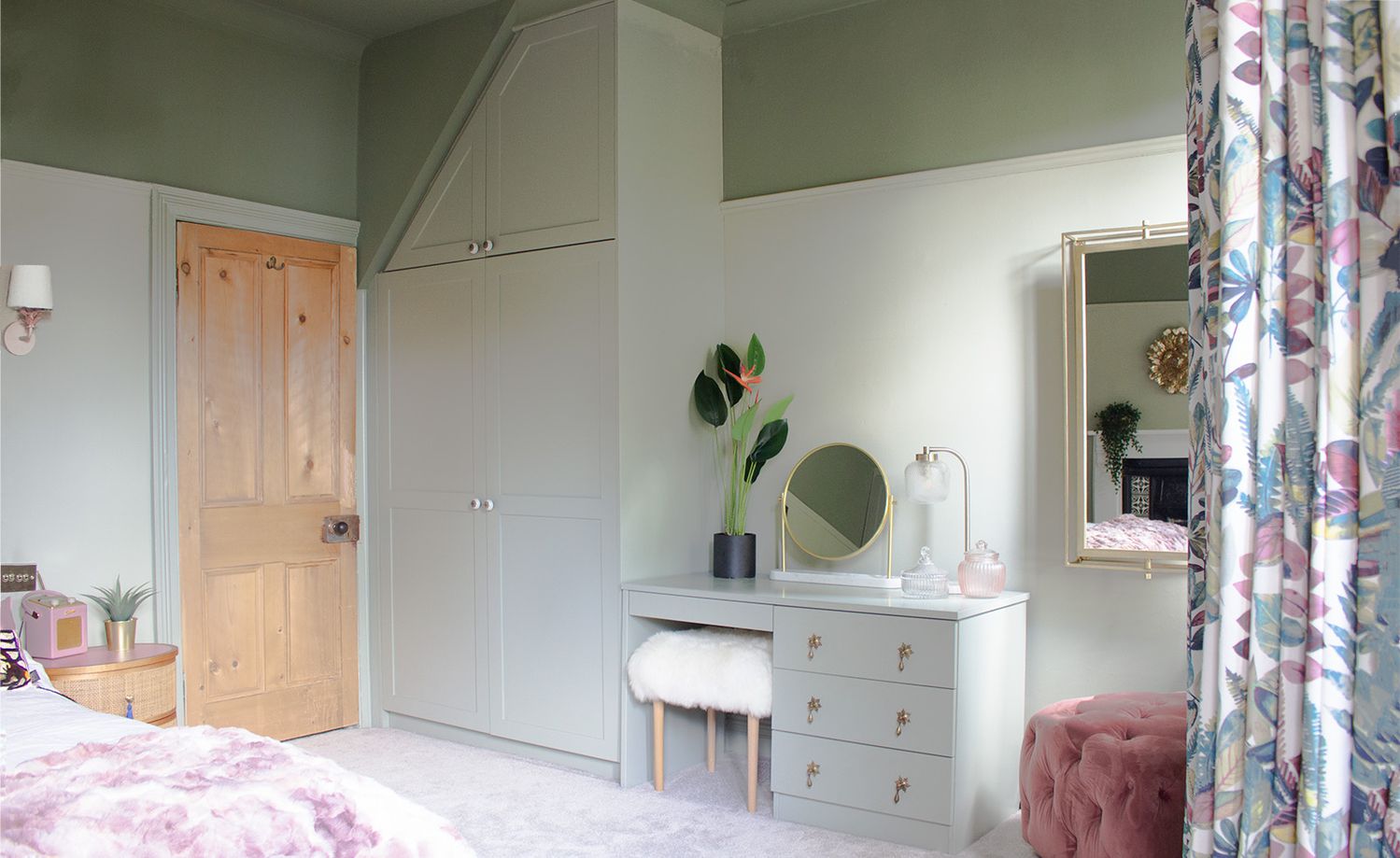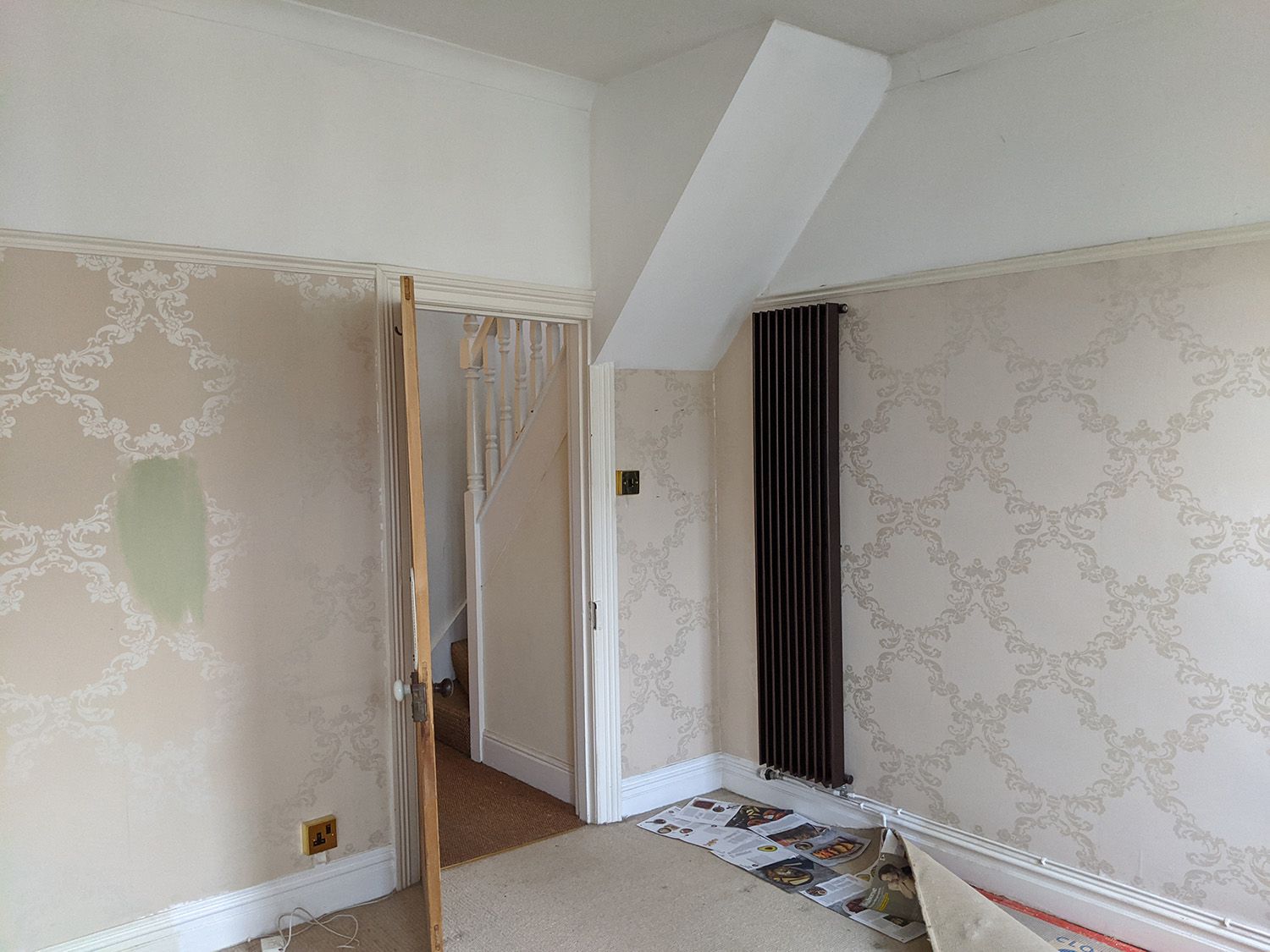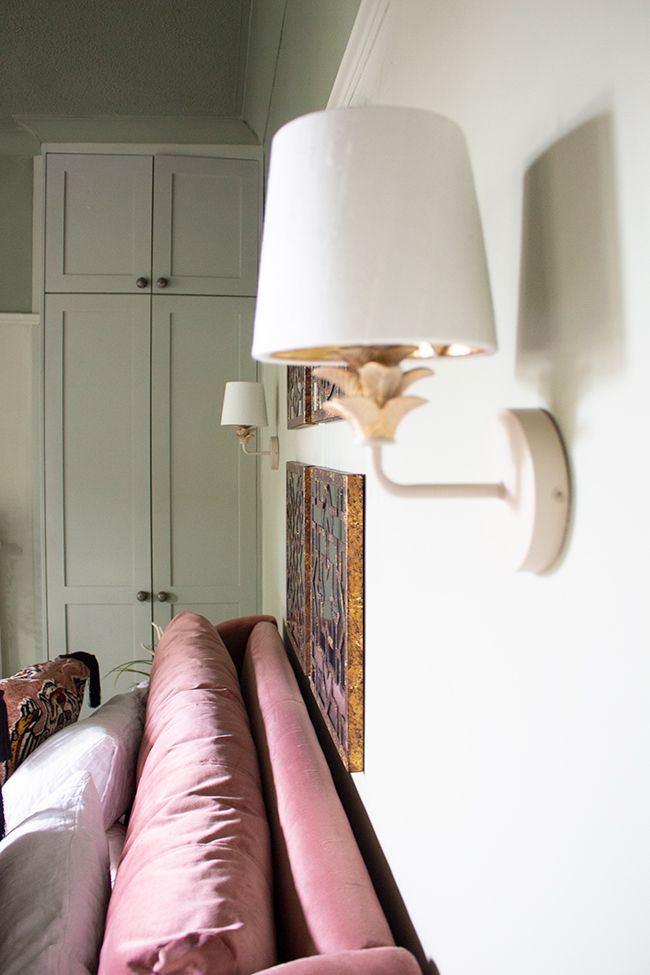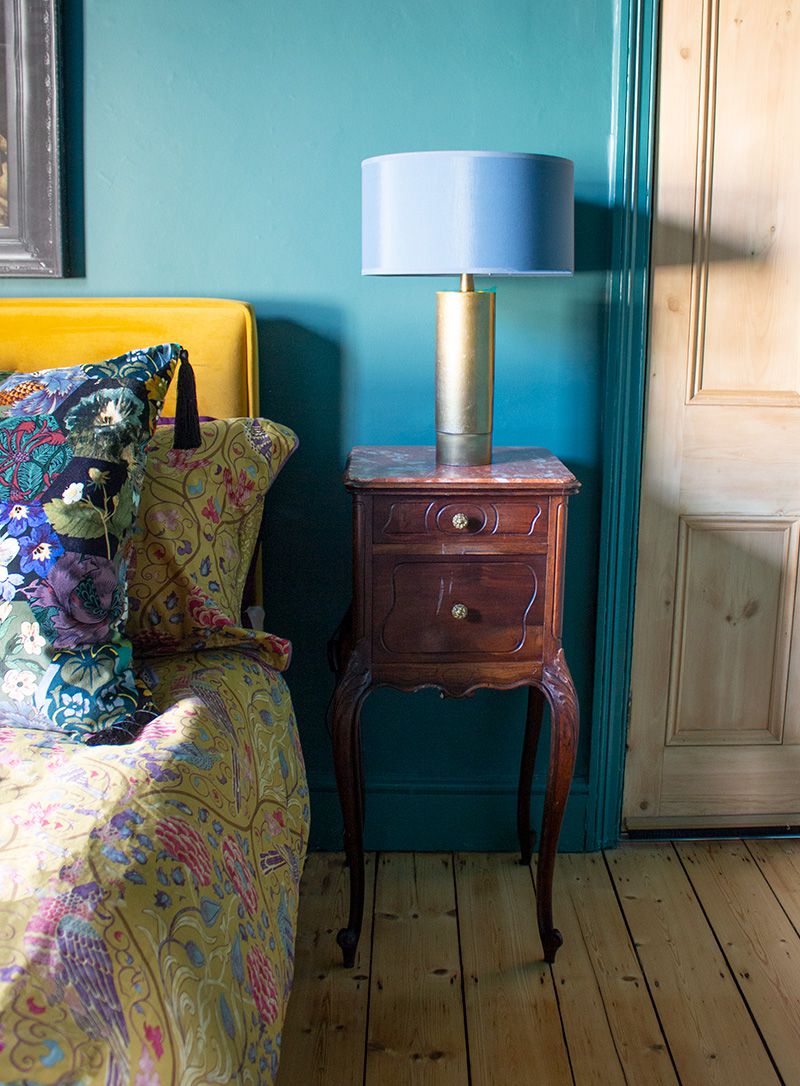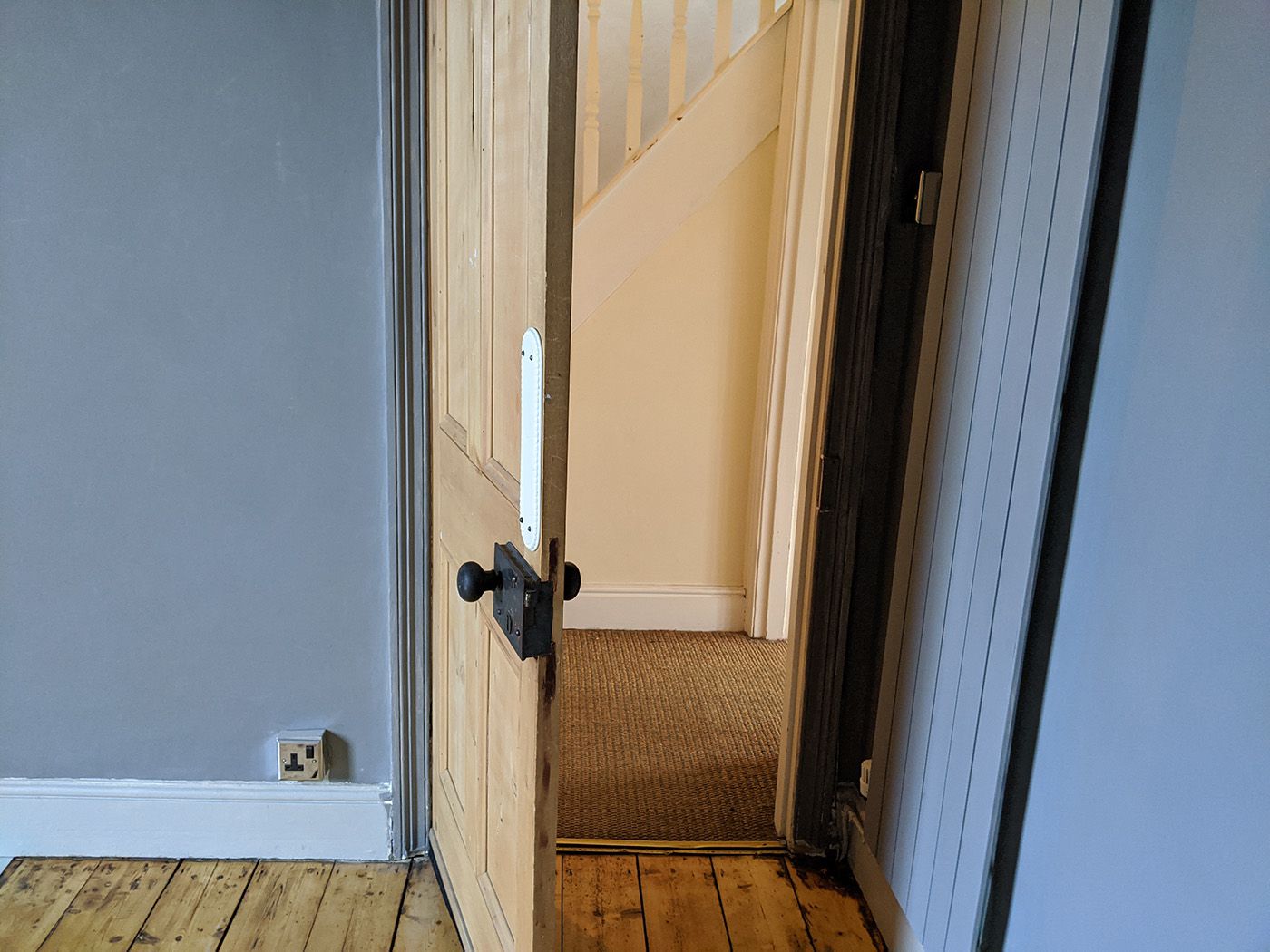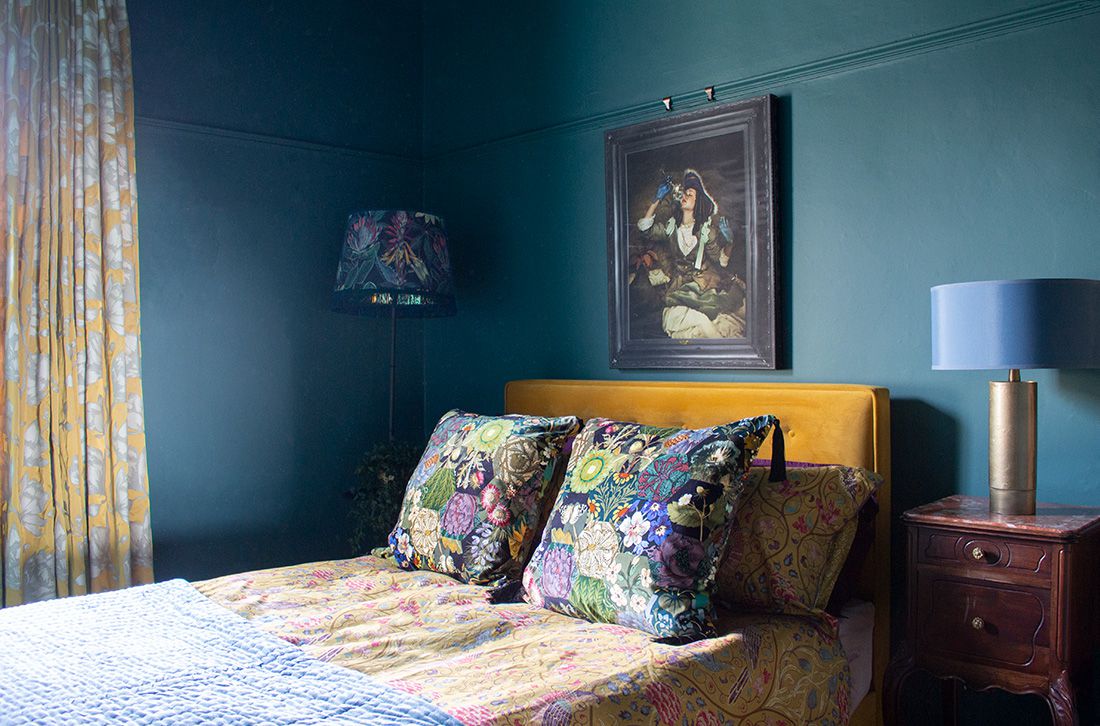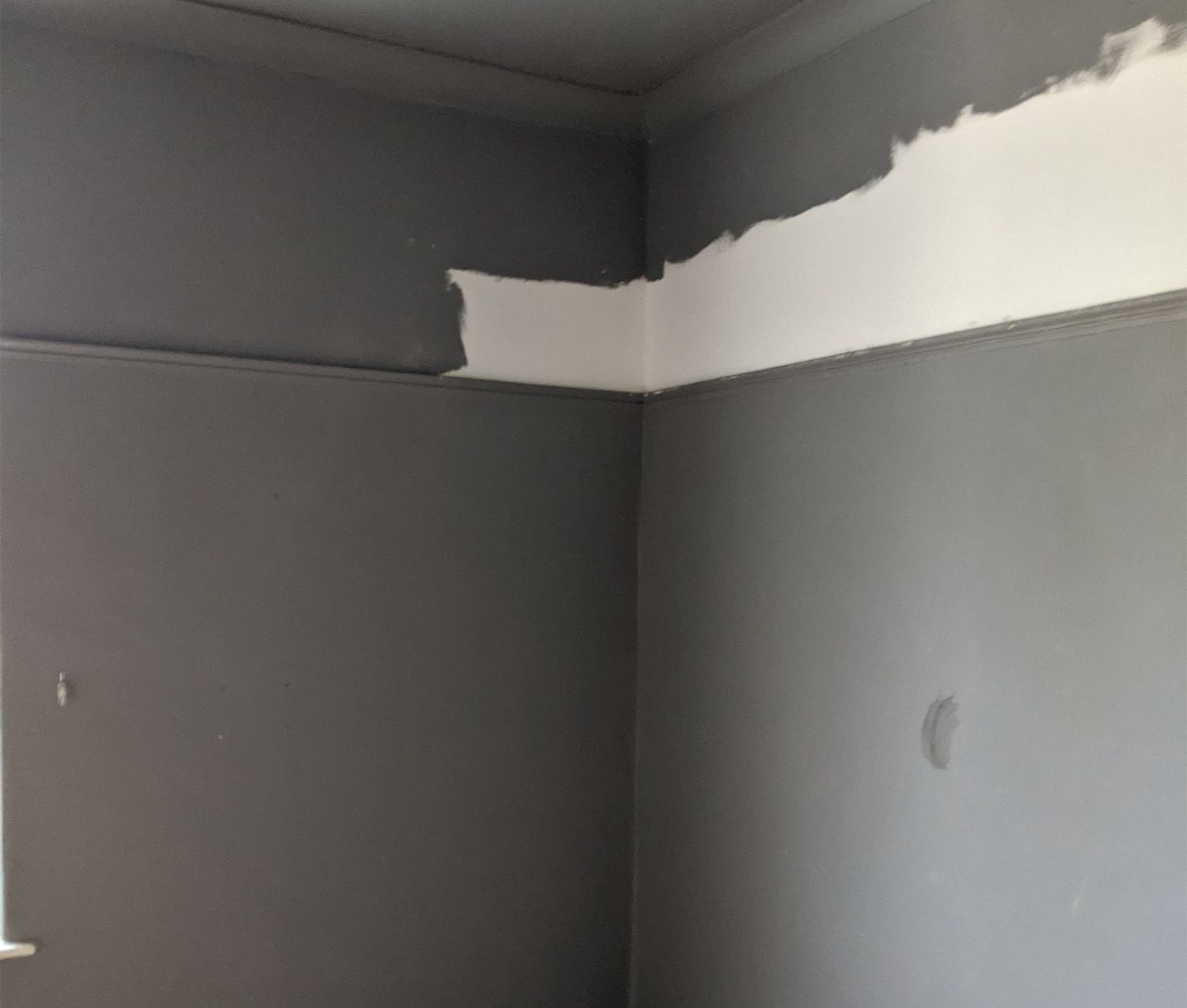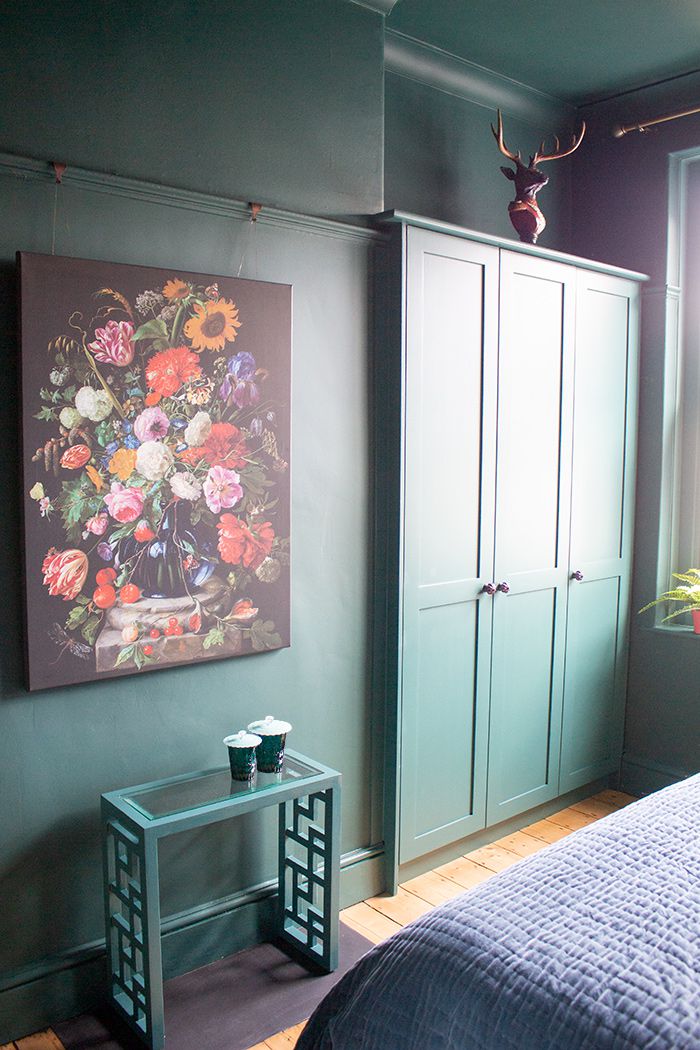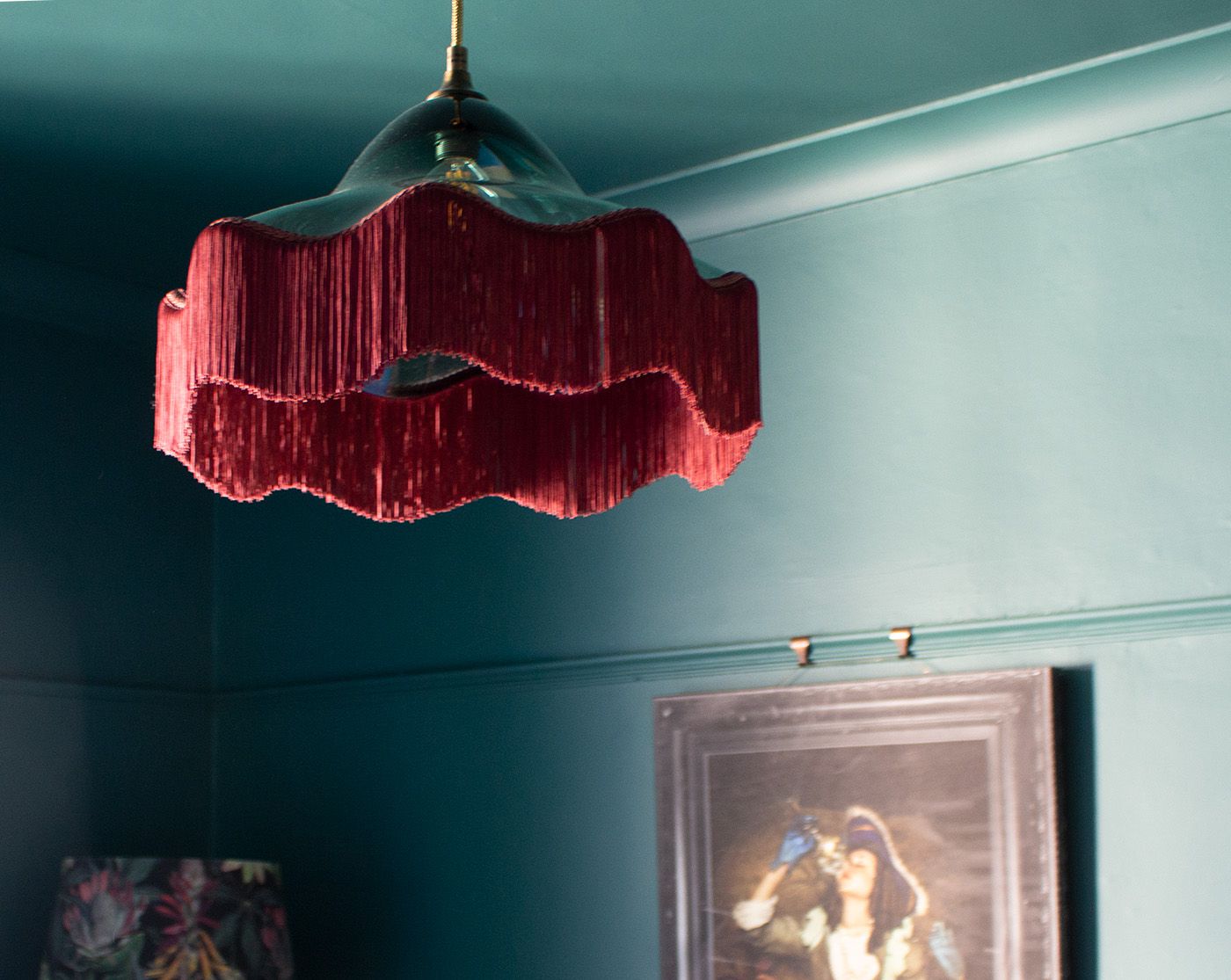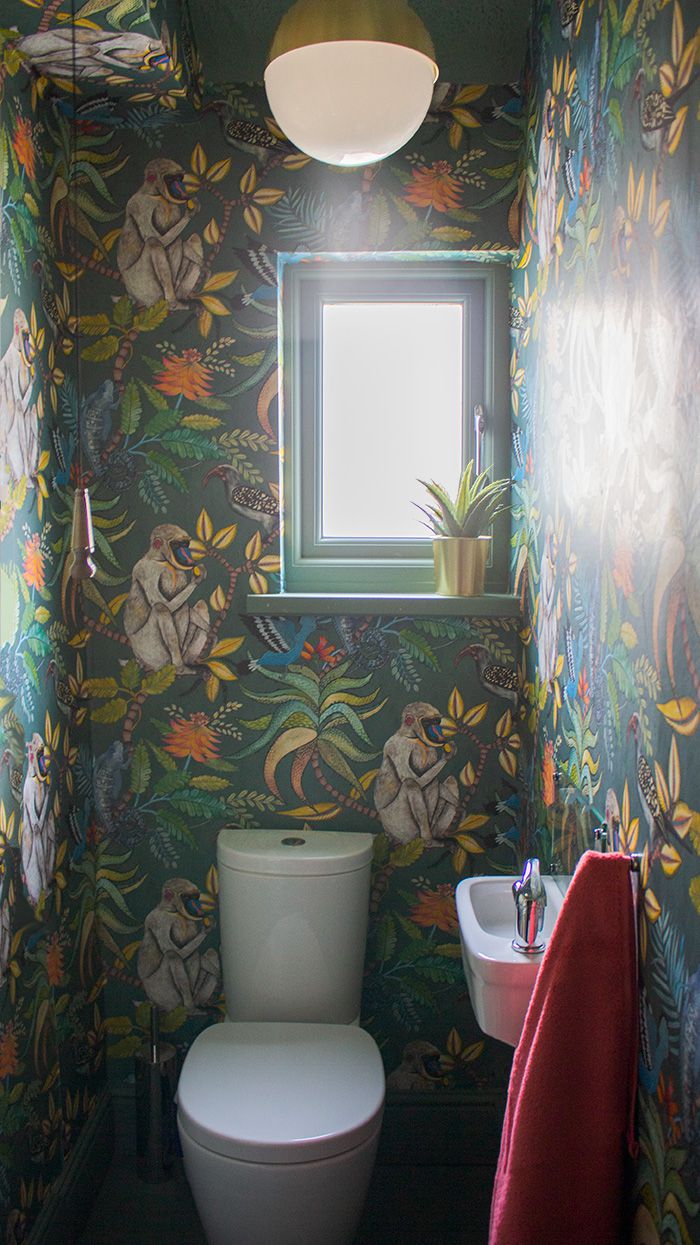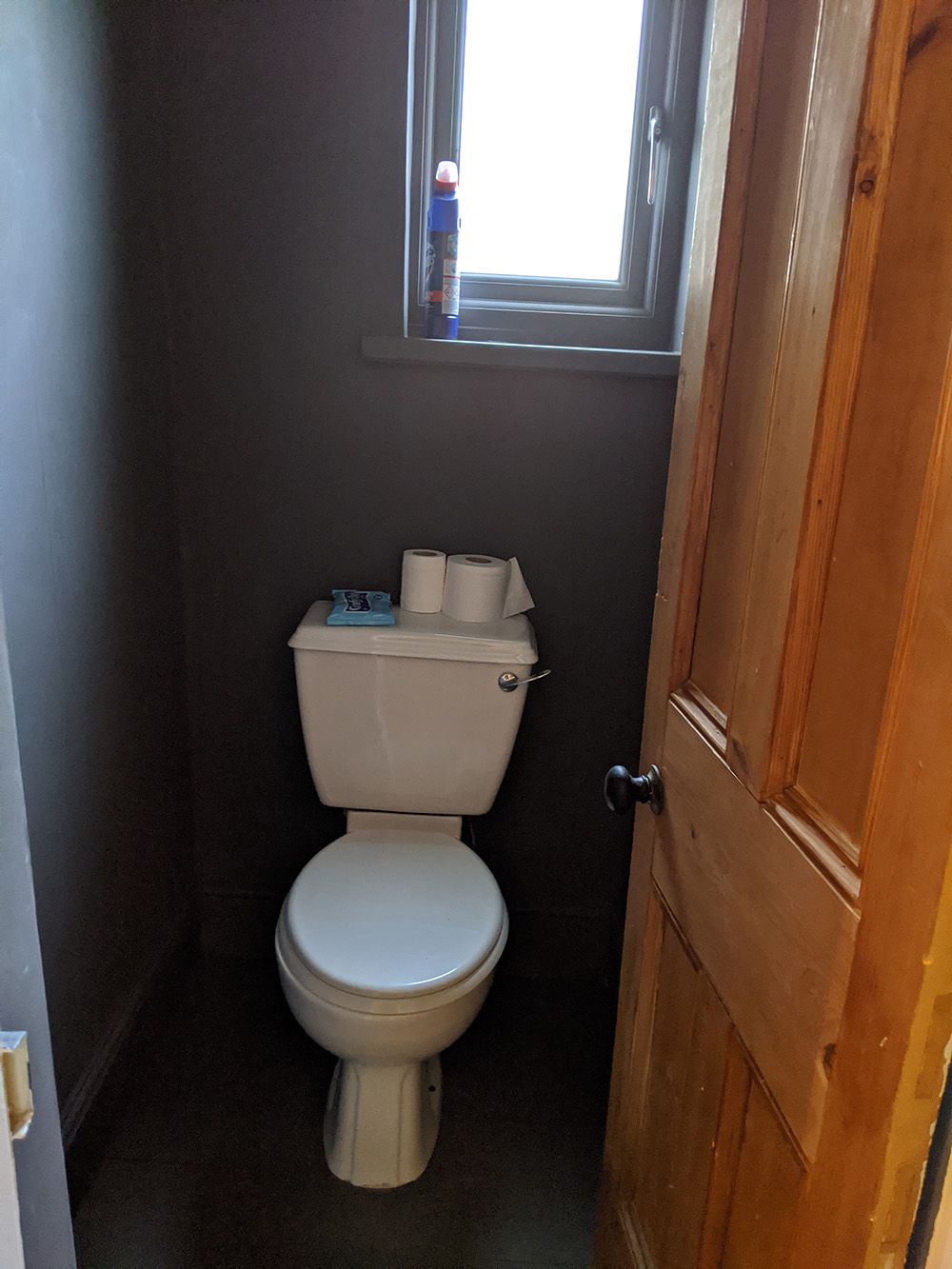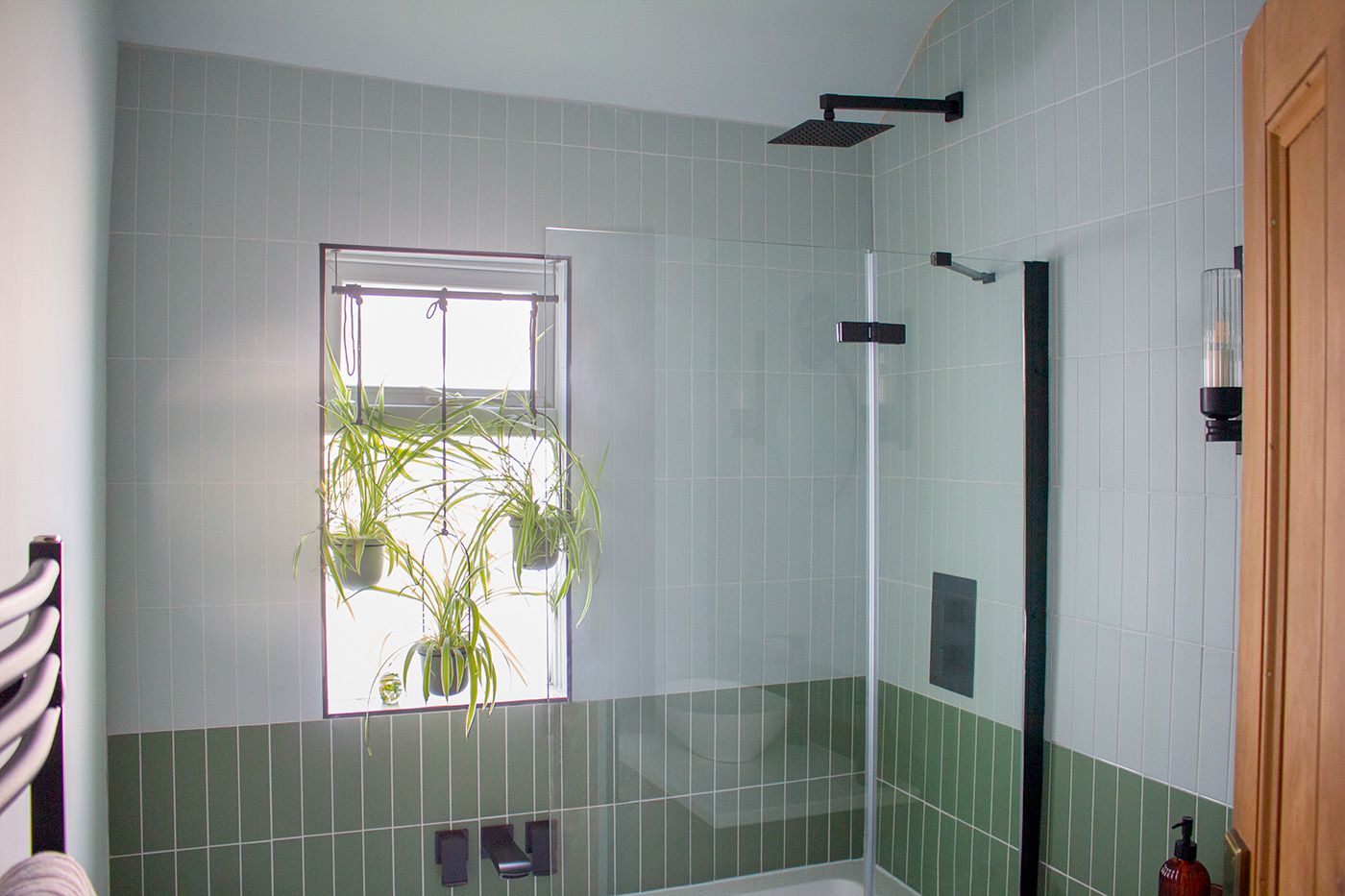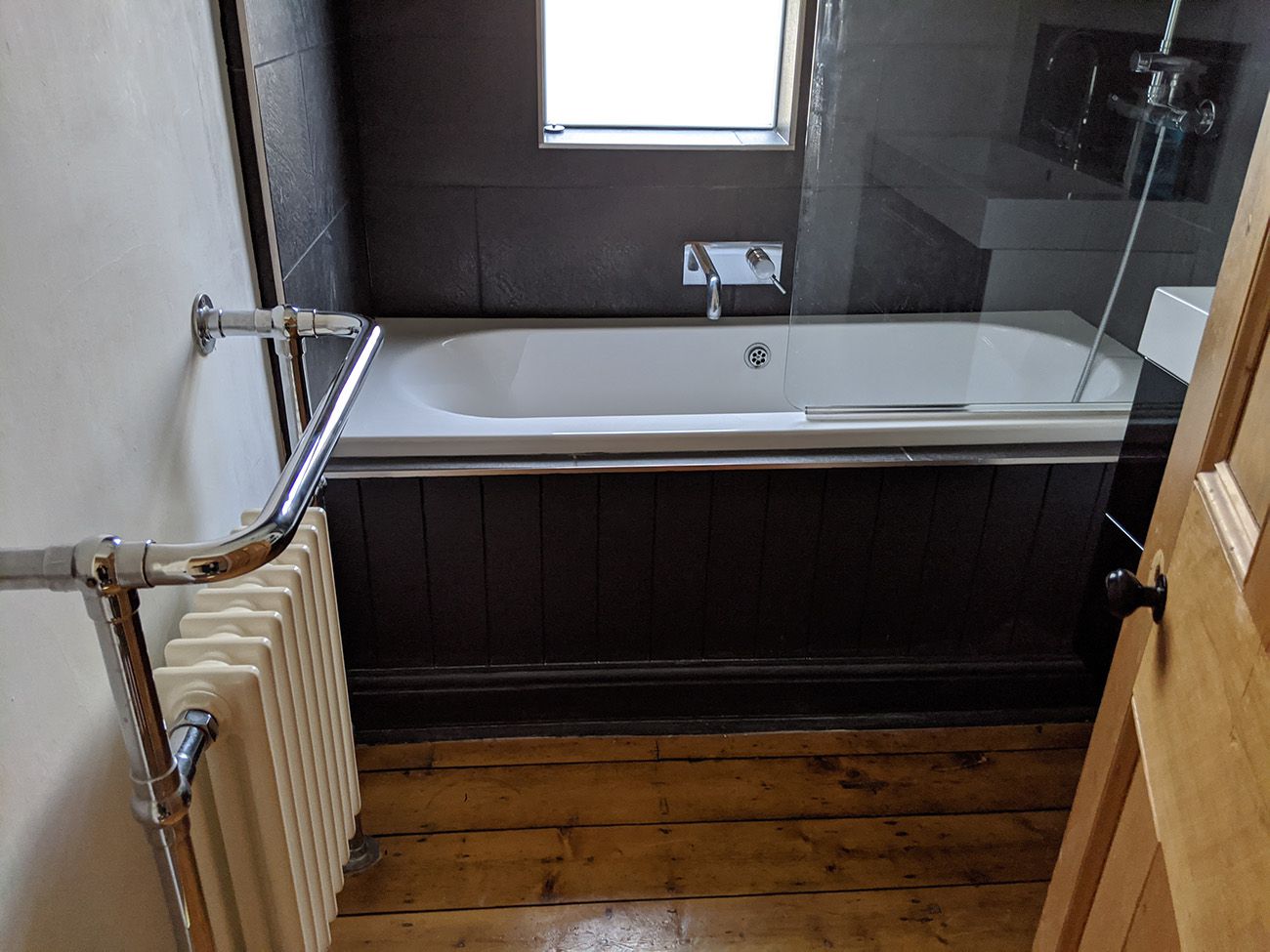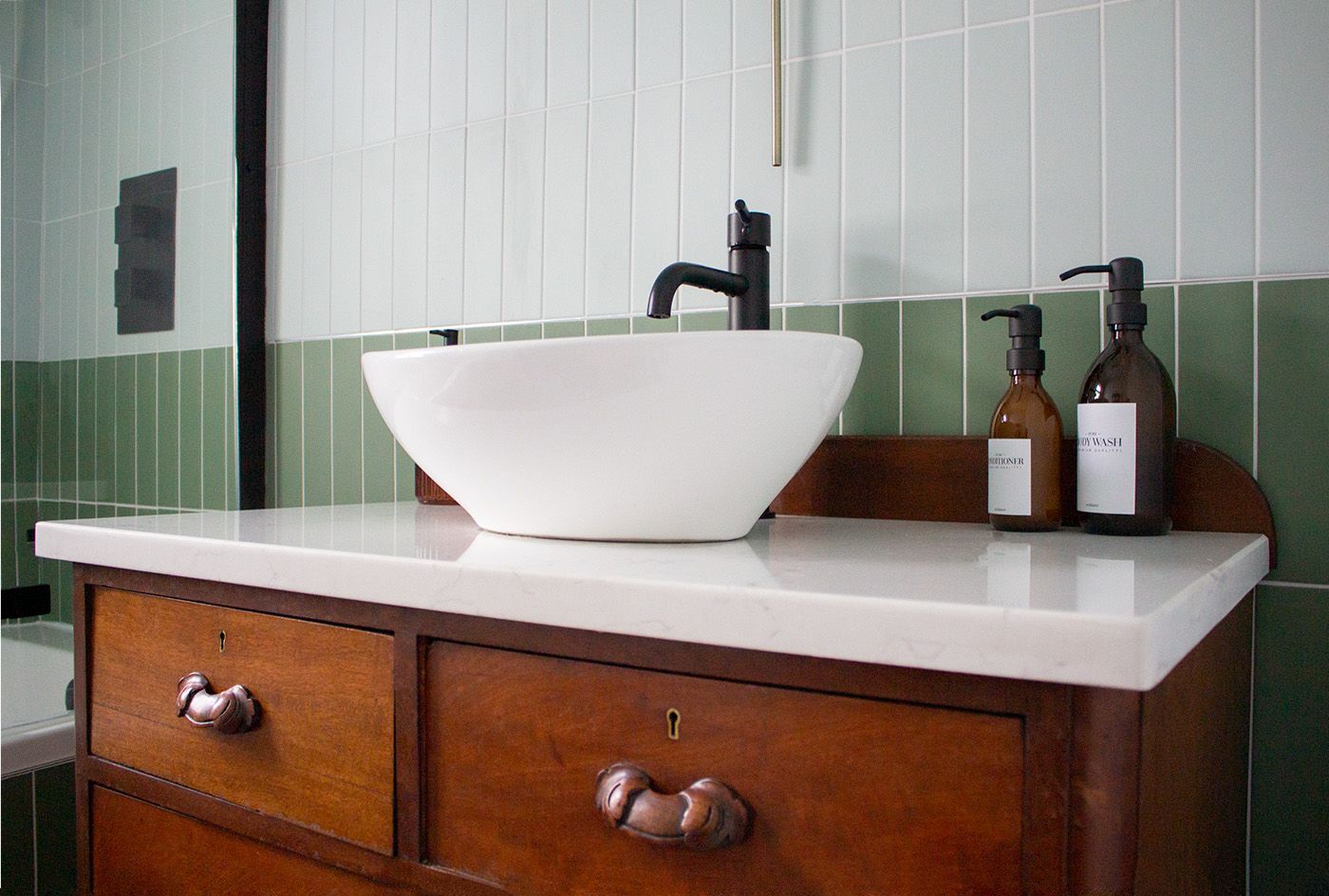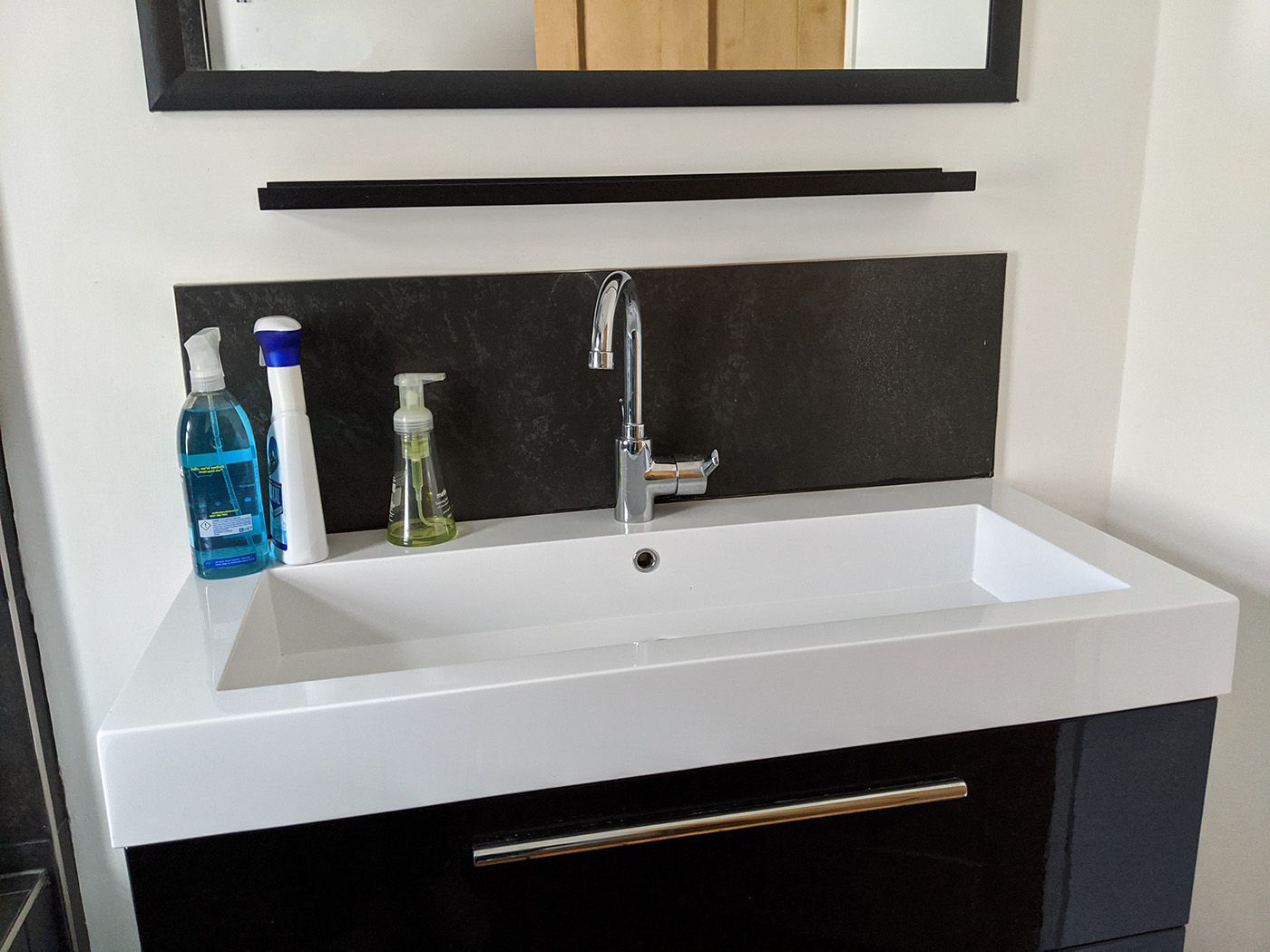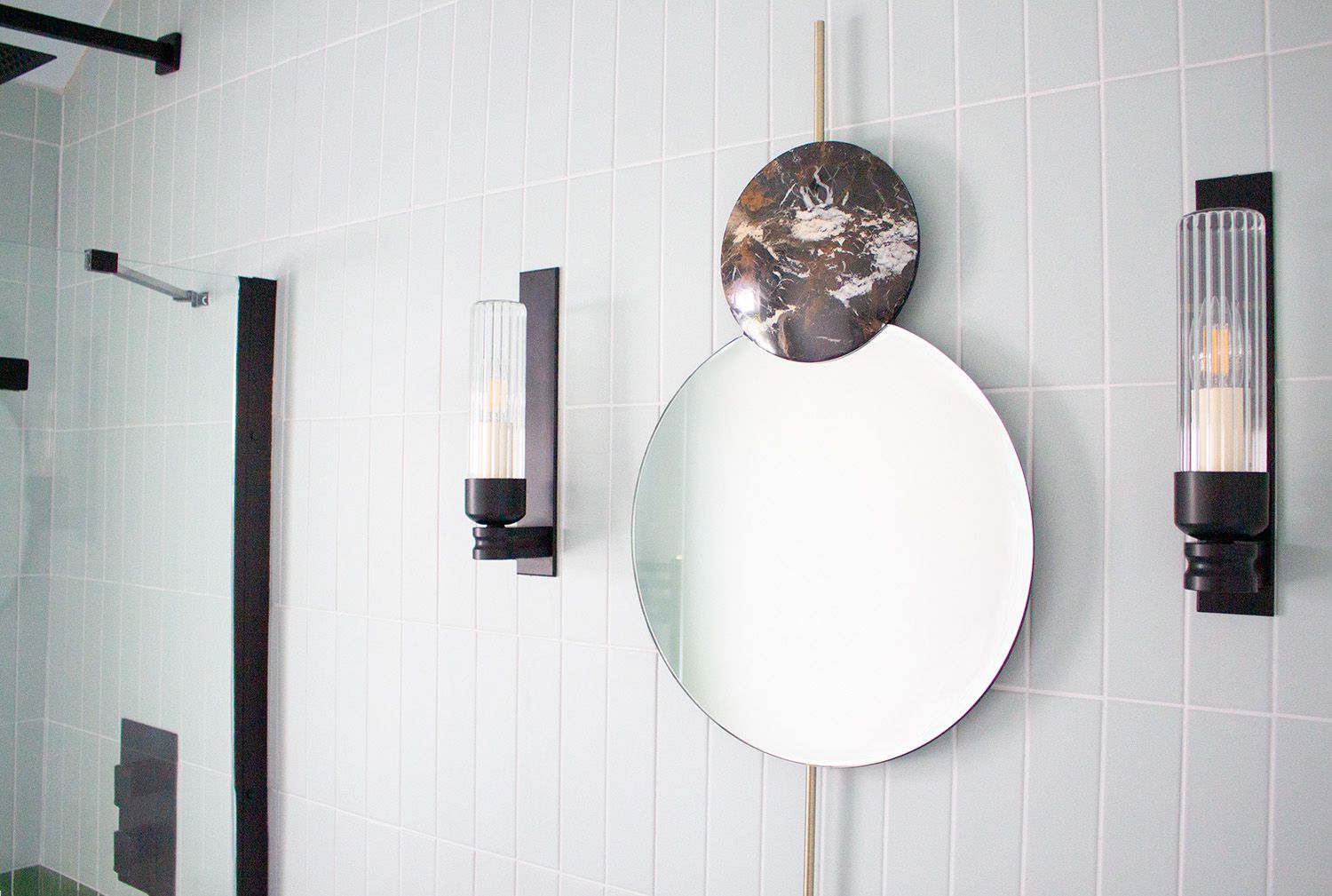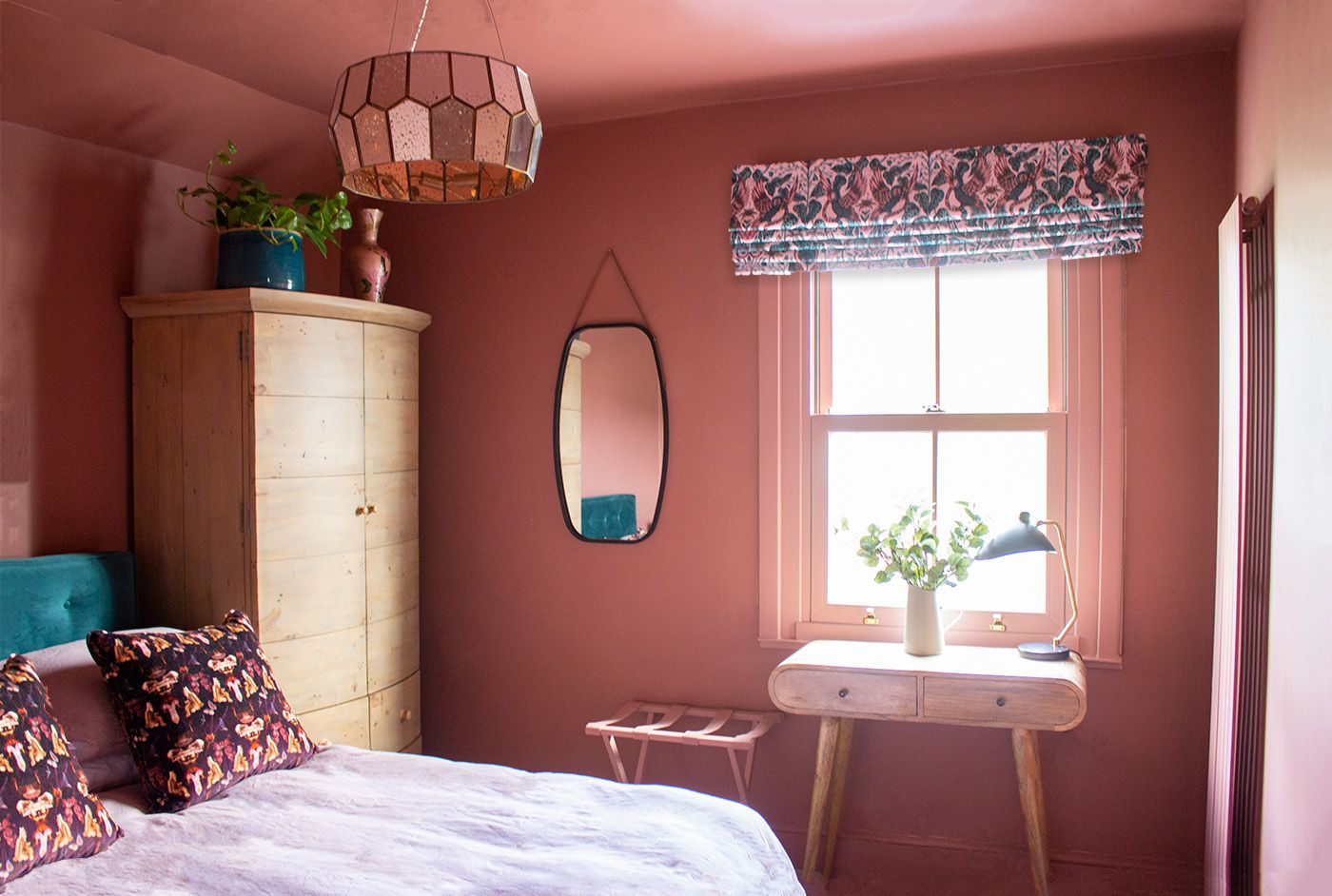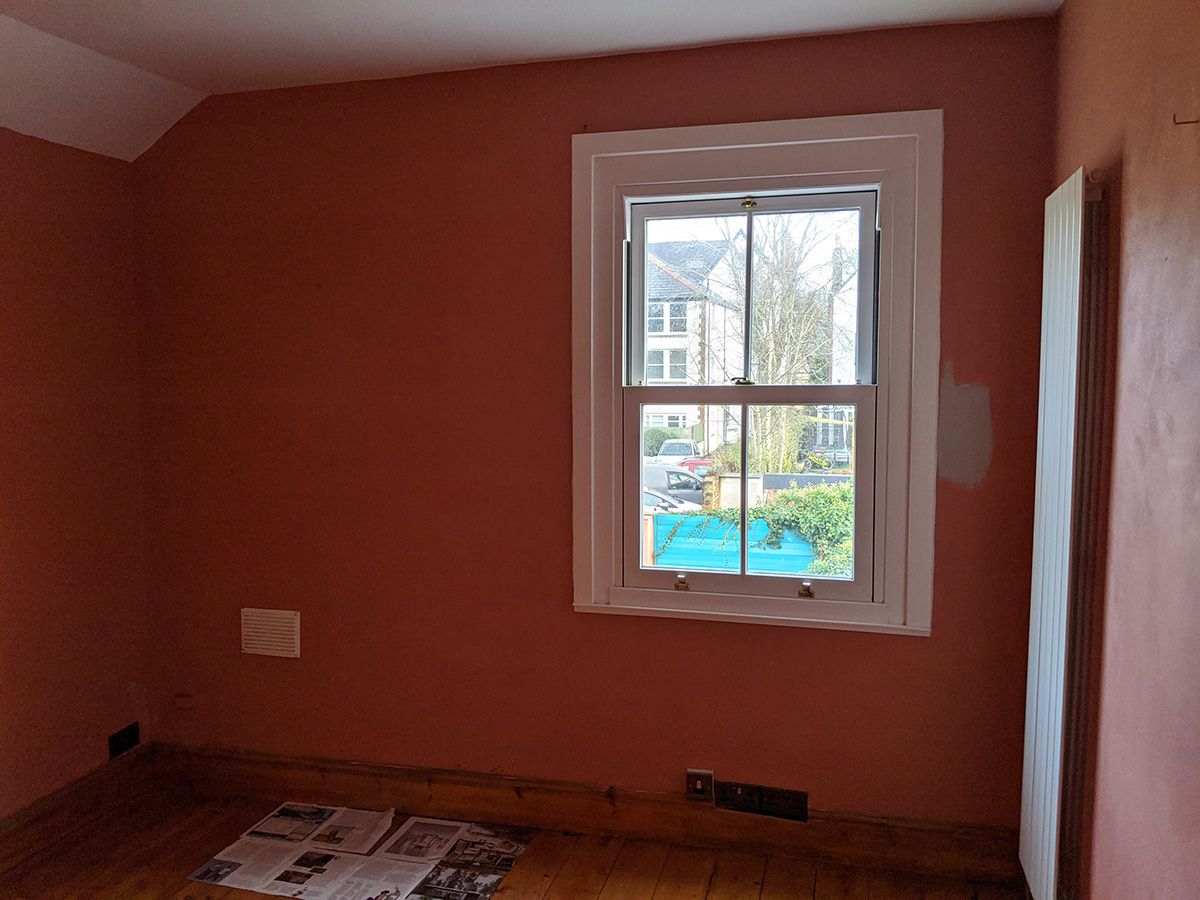 The guest bedroom is decorated in a rich terracotta, contrasted with colours used elsewhere in the house, such as the warm teal of the bed frame. The terracotta softens to a subtle pink and green colour scheme in the en suite, linking the two rooms but giving them their own identities.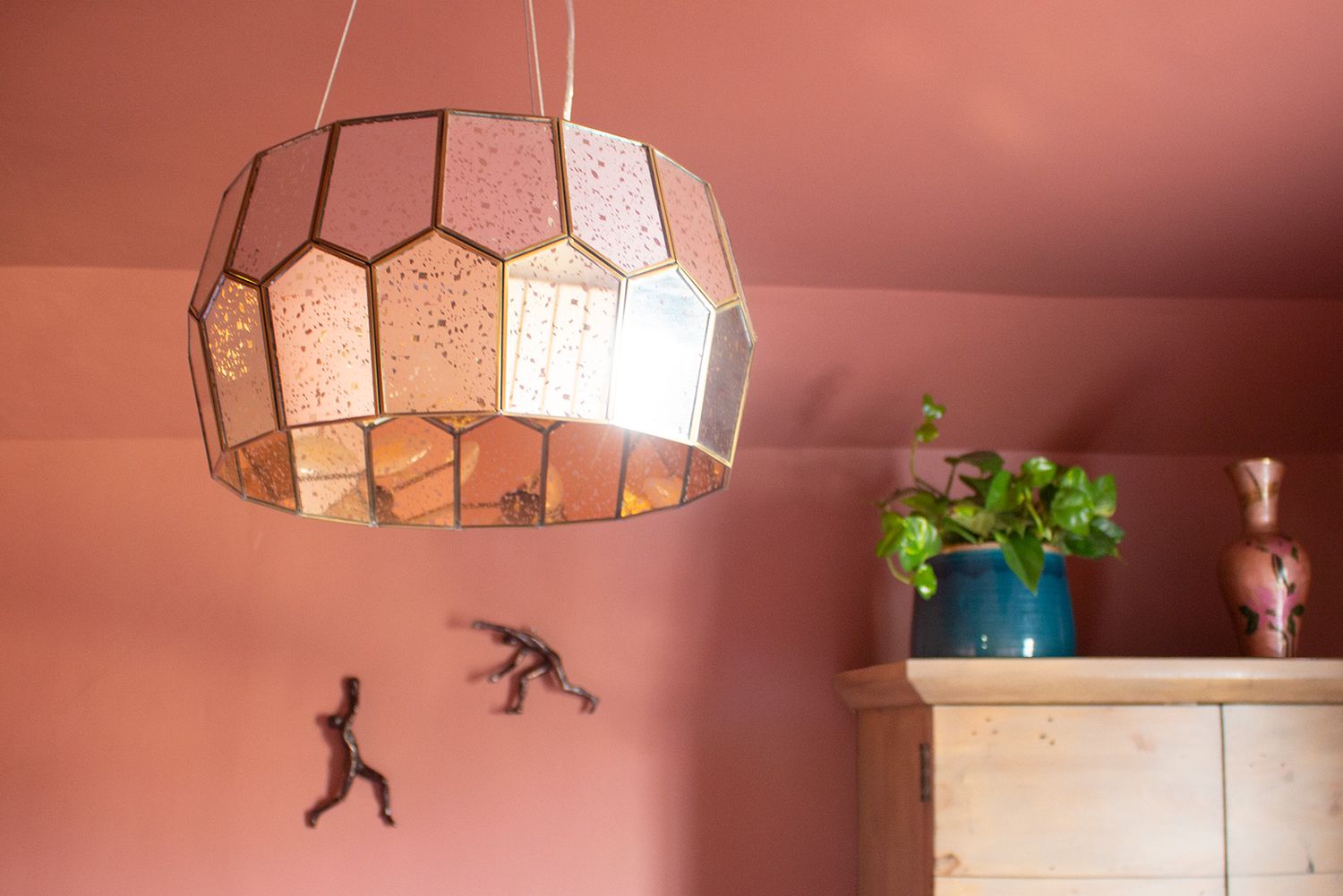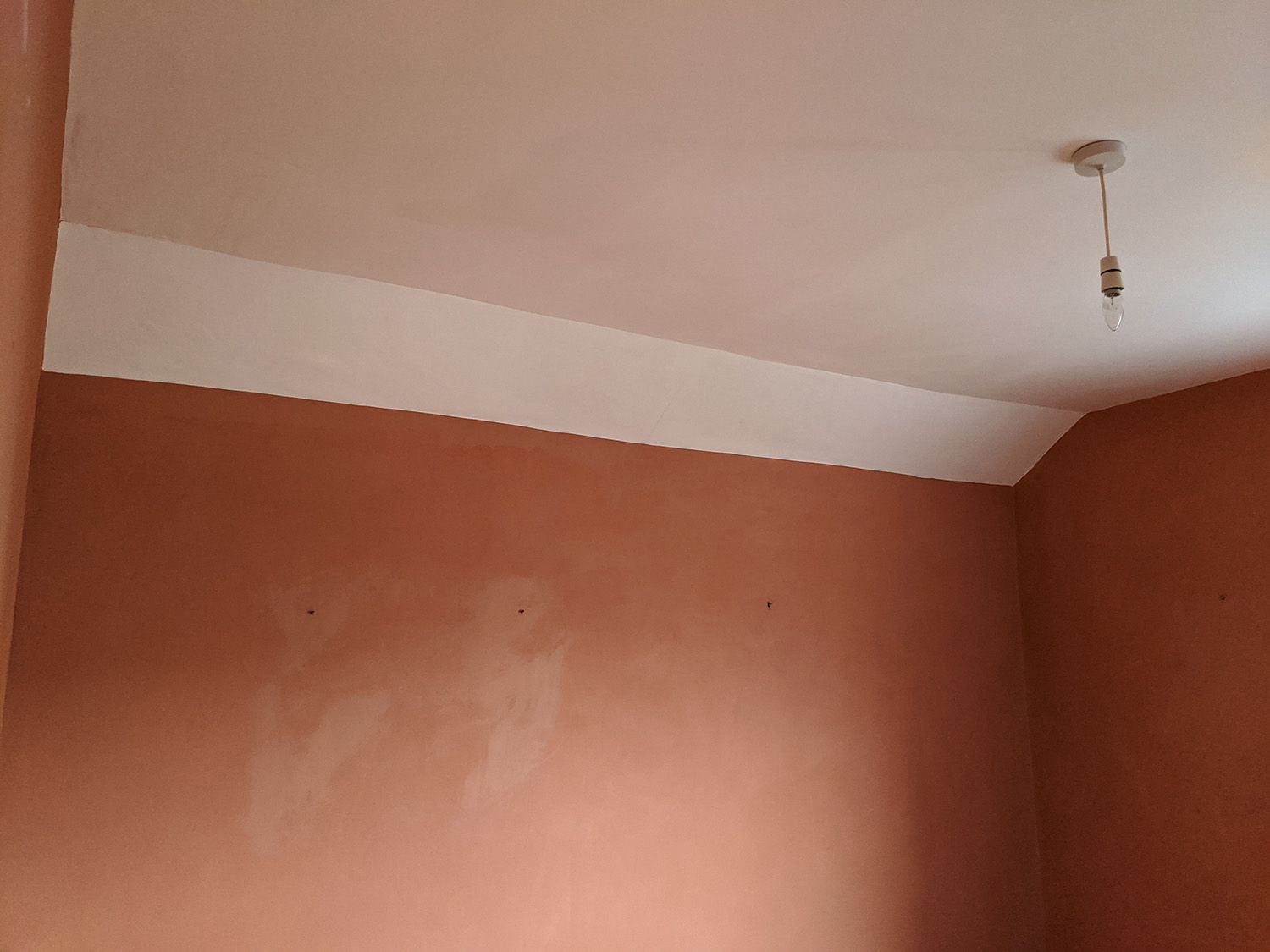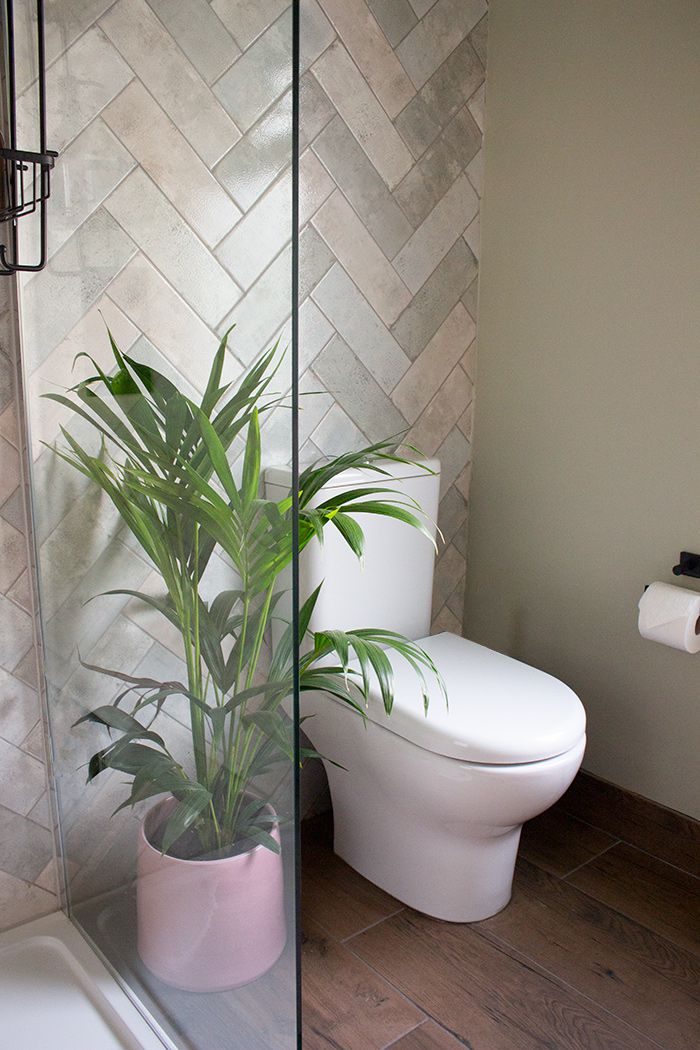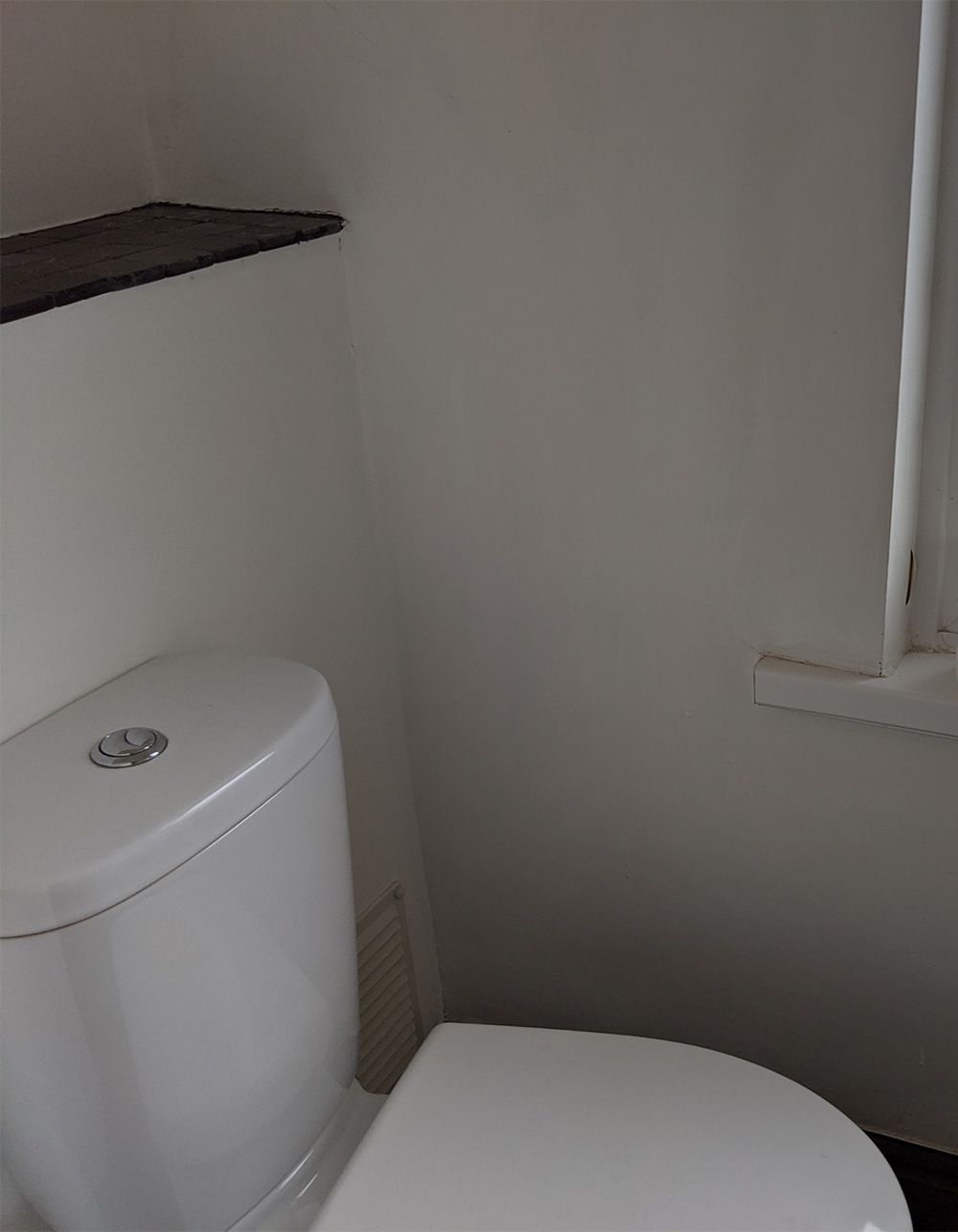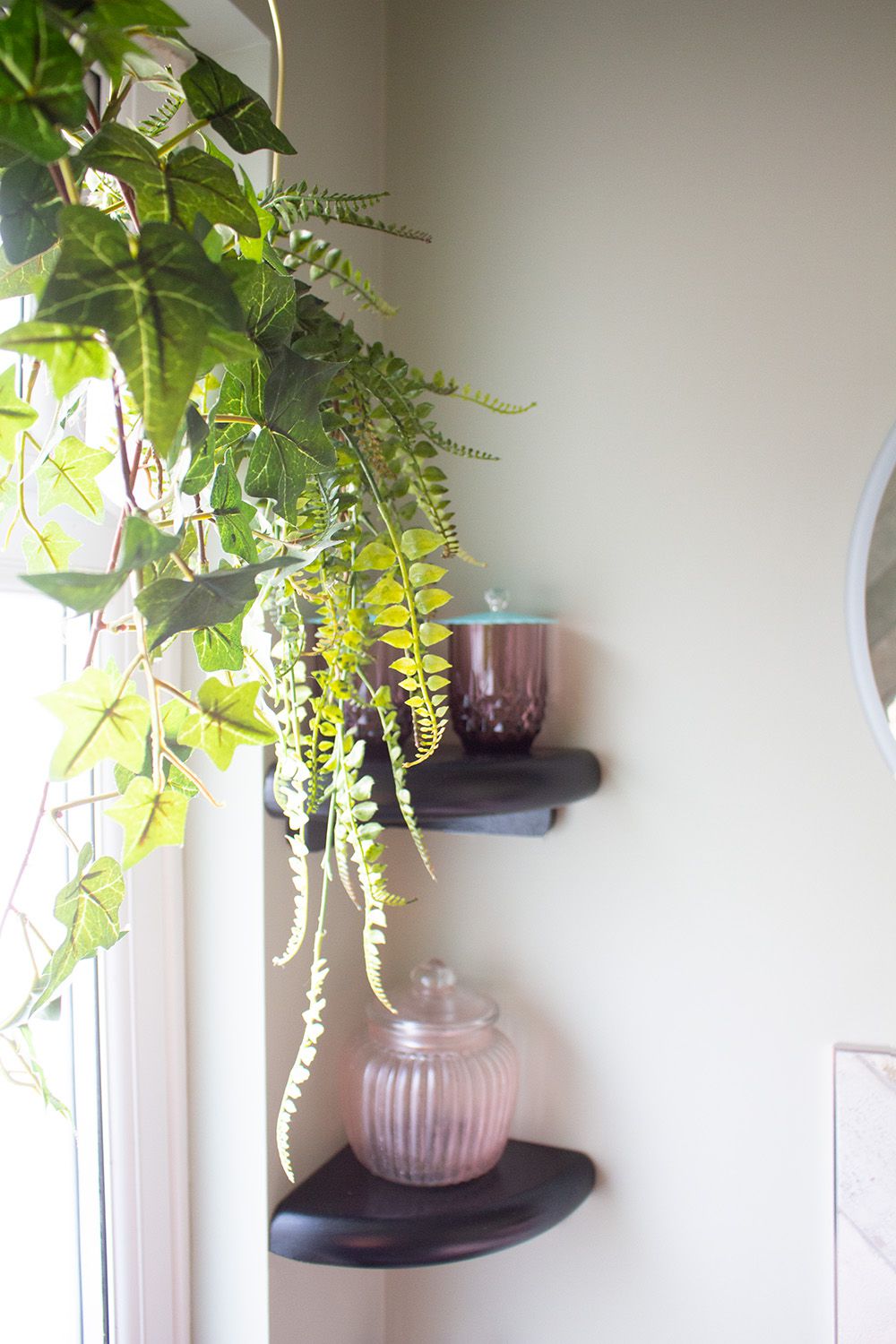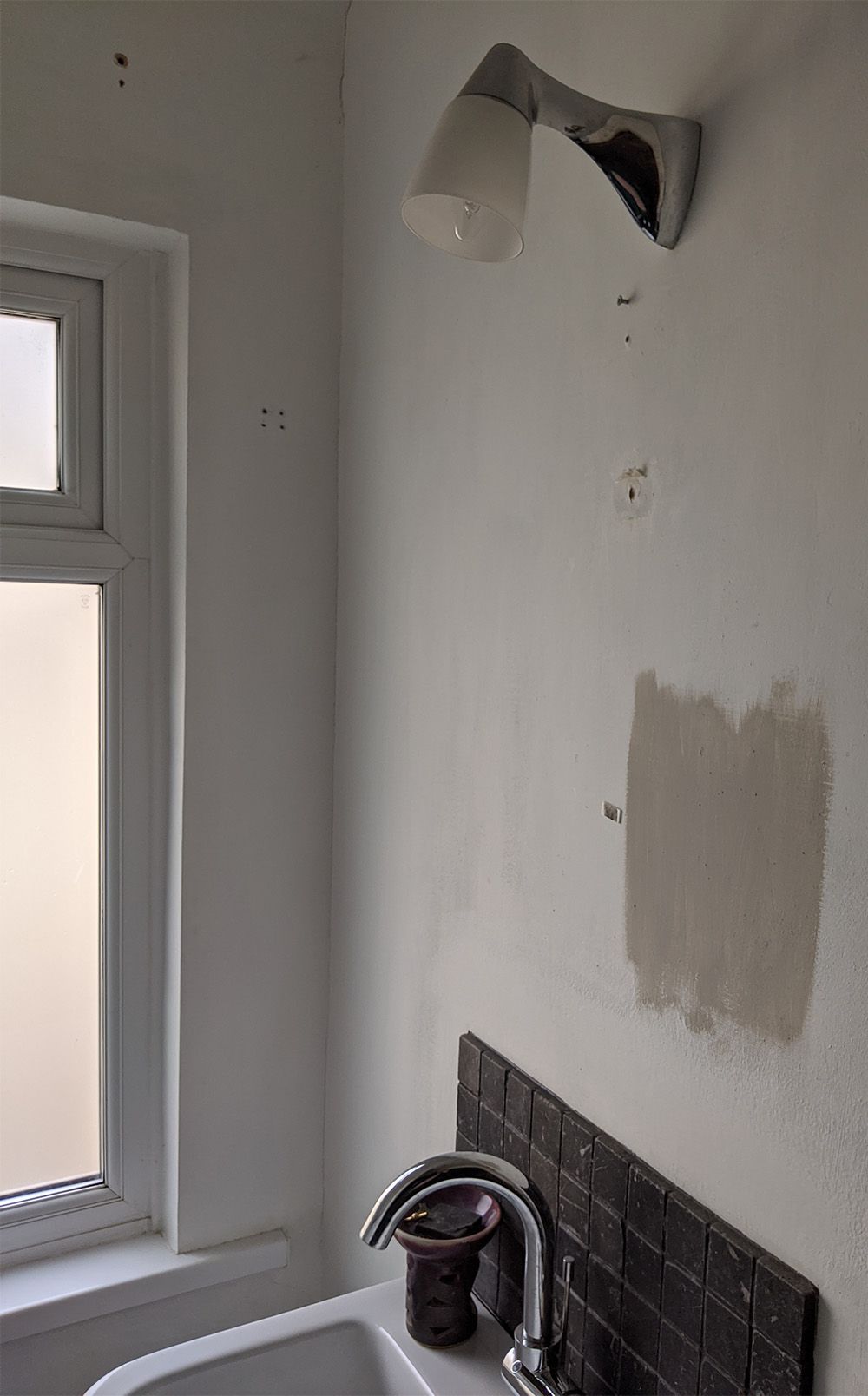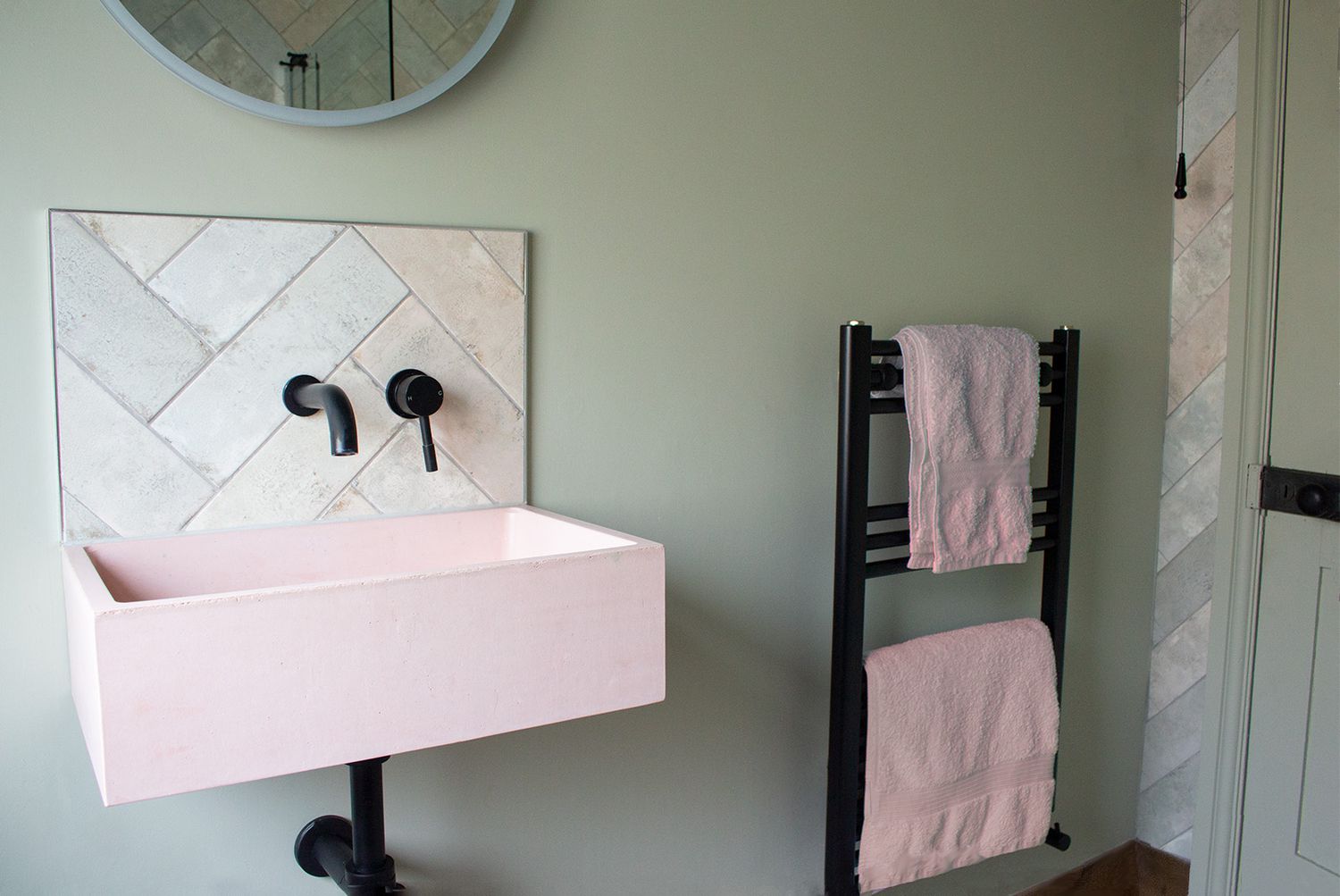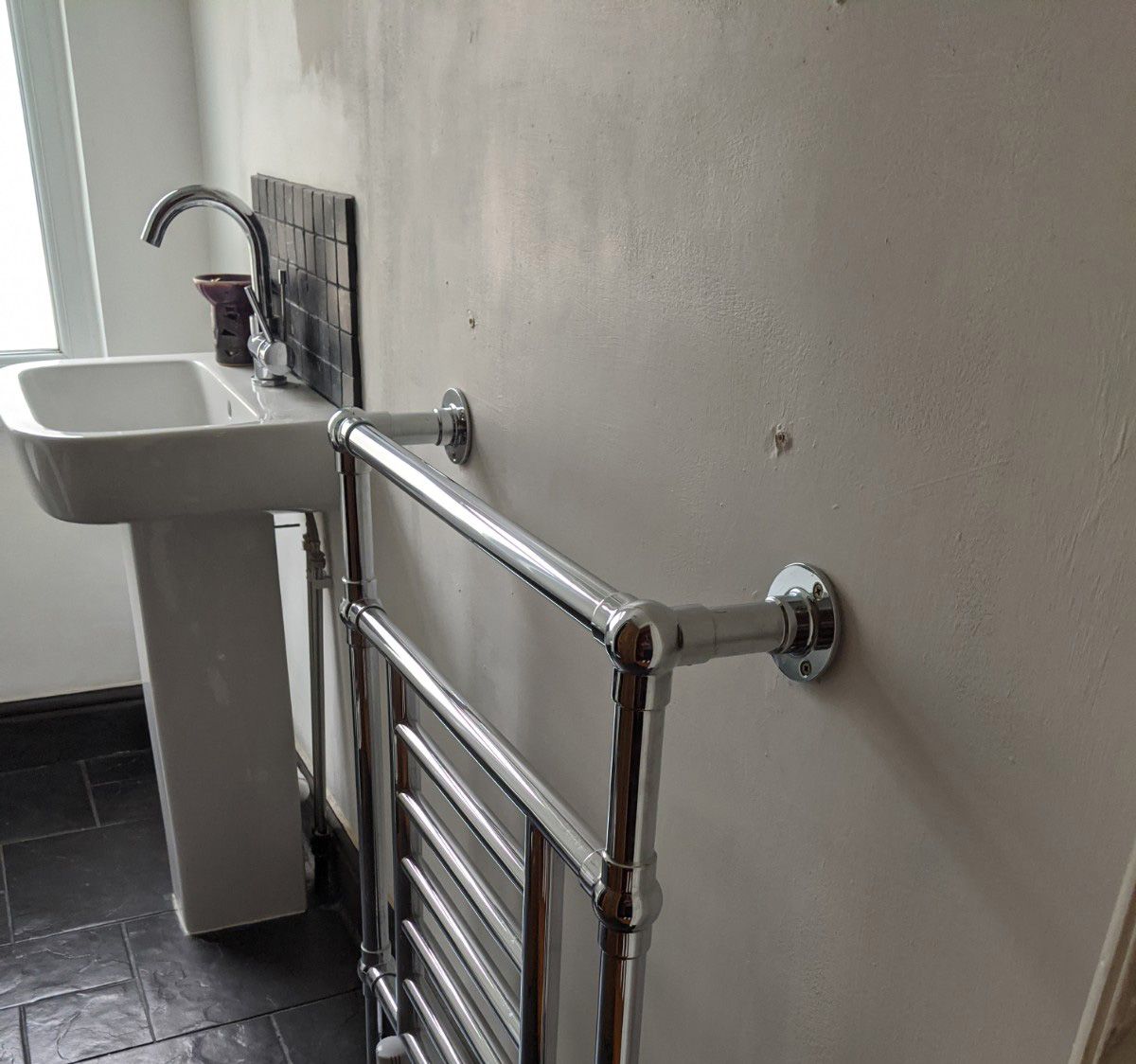 See more of our work below