Luxury Pool, Gym & Sauna
Vale of Glamorgan
hover over an image to see the 'before' picture
Project photography Louise Misell ©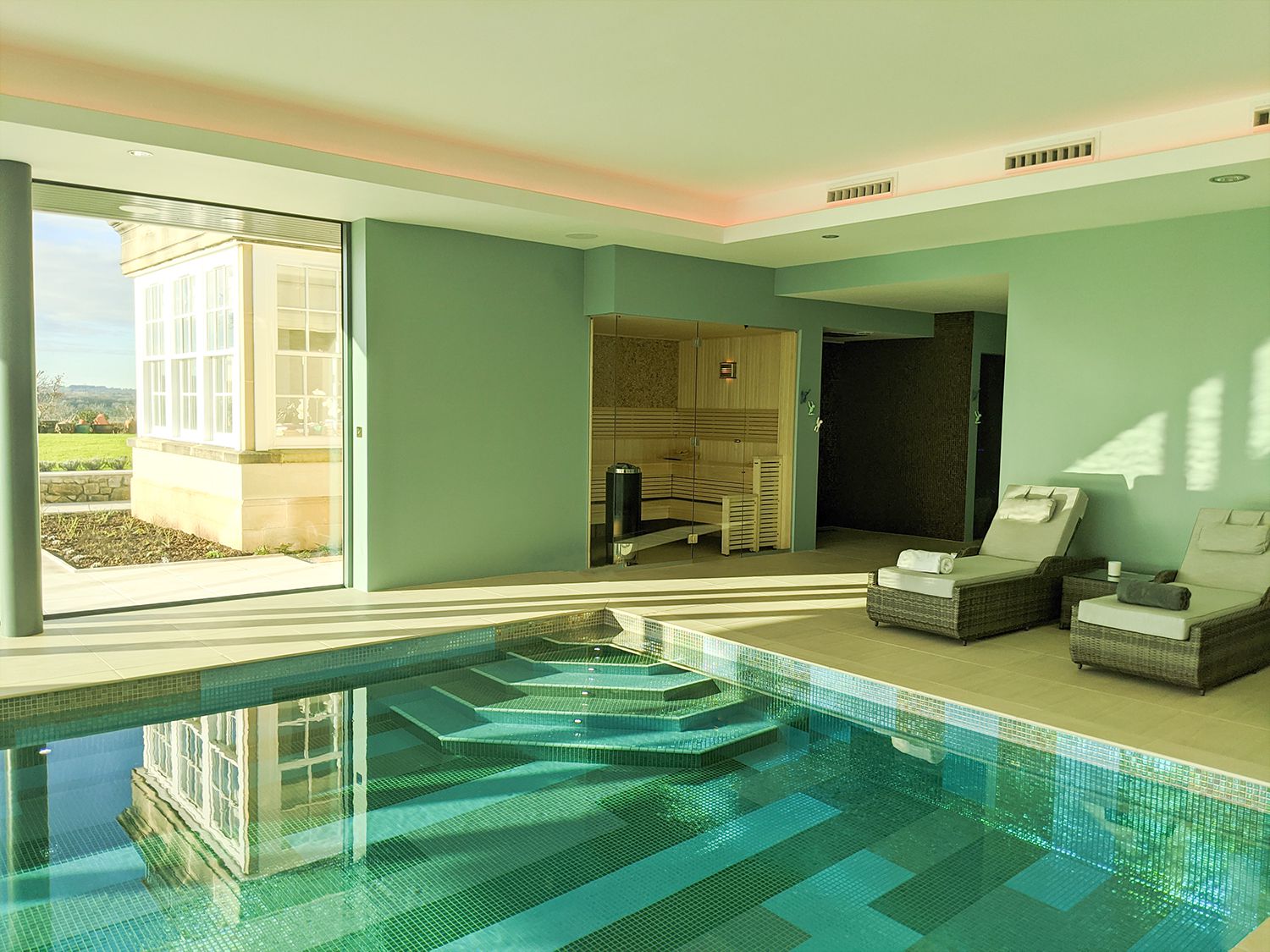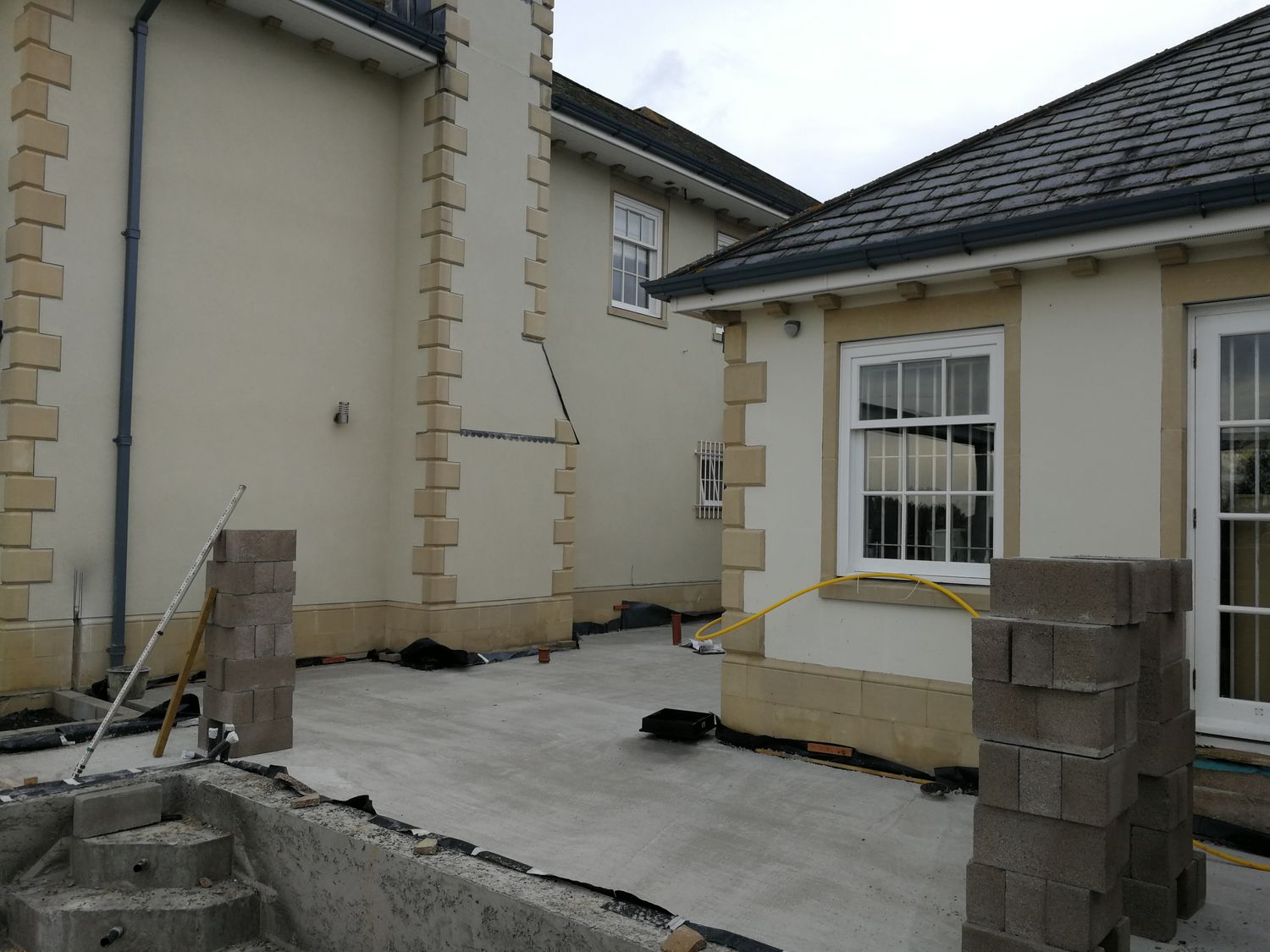 A new extension has been added to a large house, making space for a swimming pool, sauna, steam room, and fully equipped gym. A peaceful haven has been created - somewhere to relax and recuperate away from the everyday stresses of life.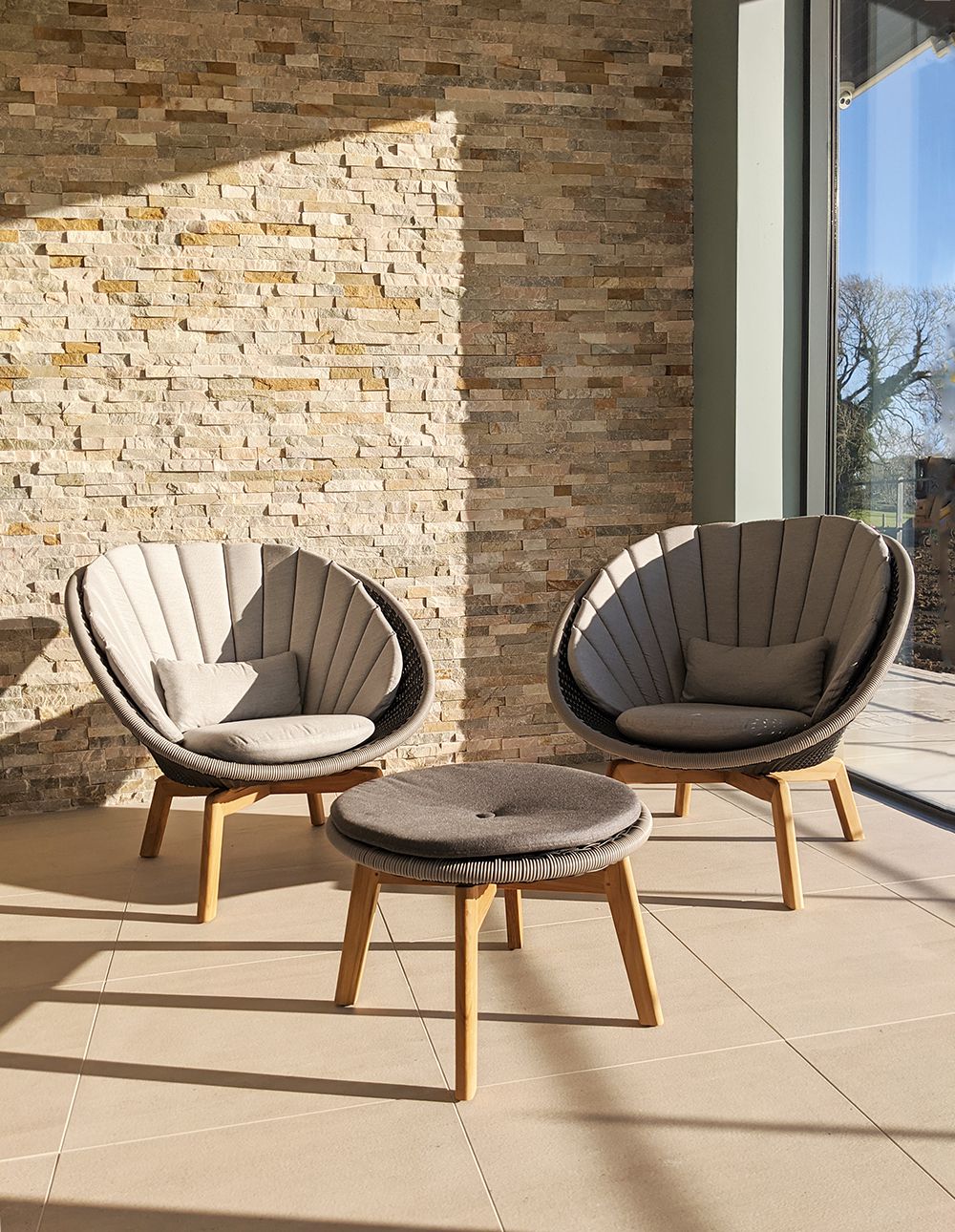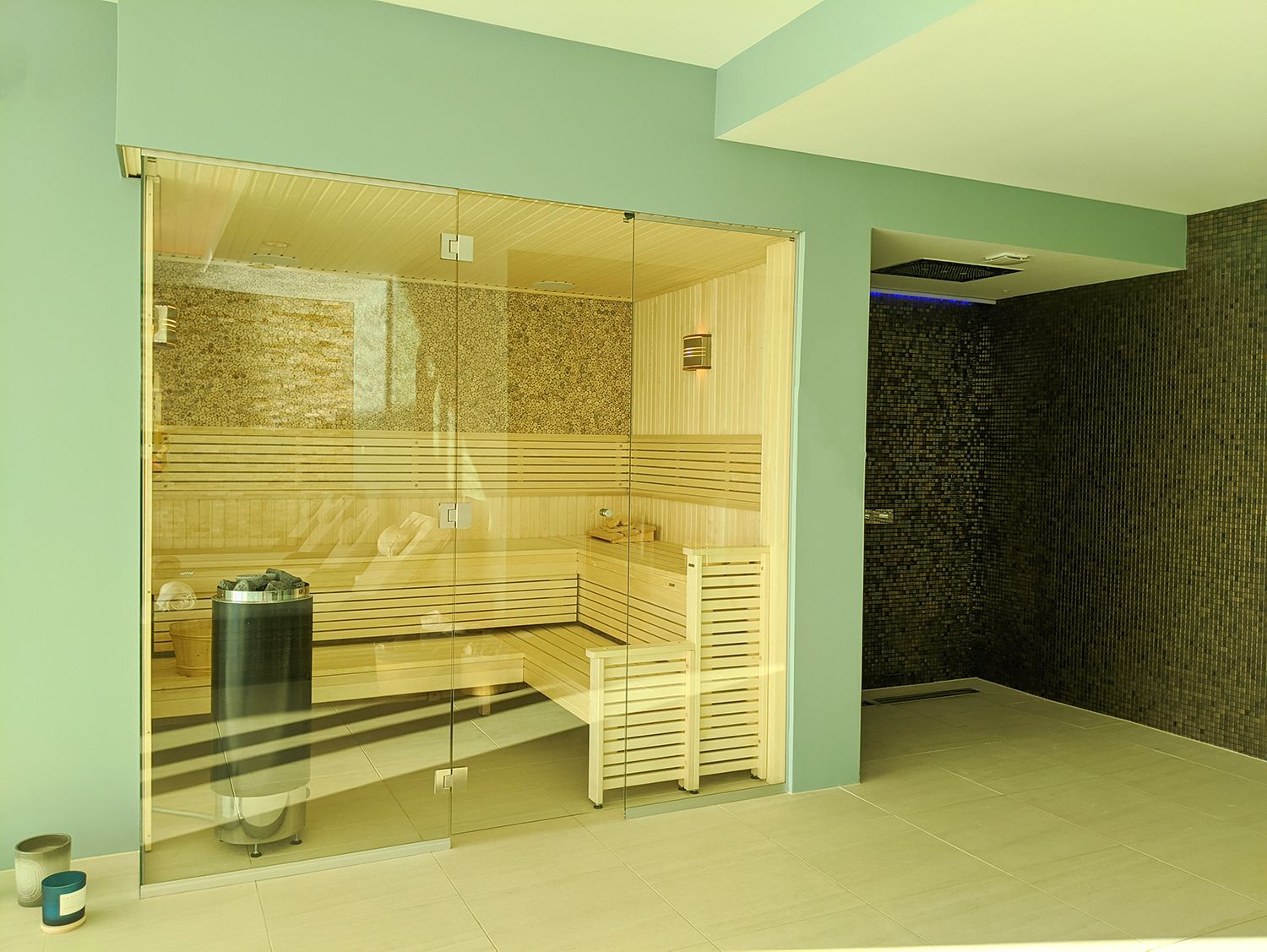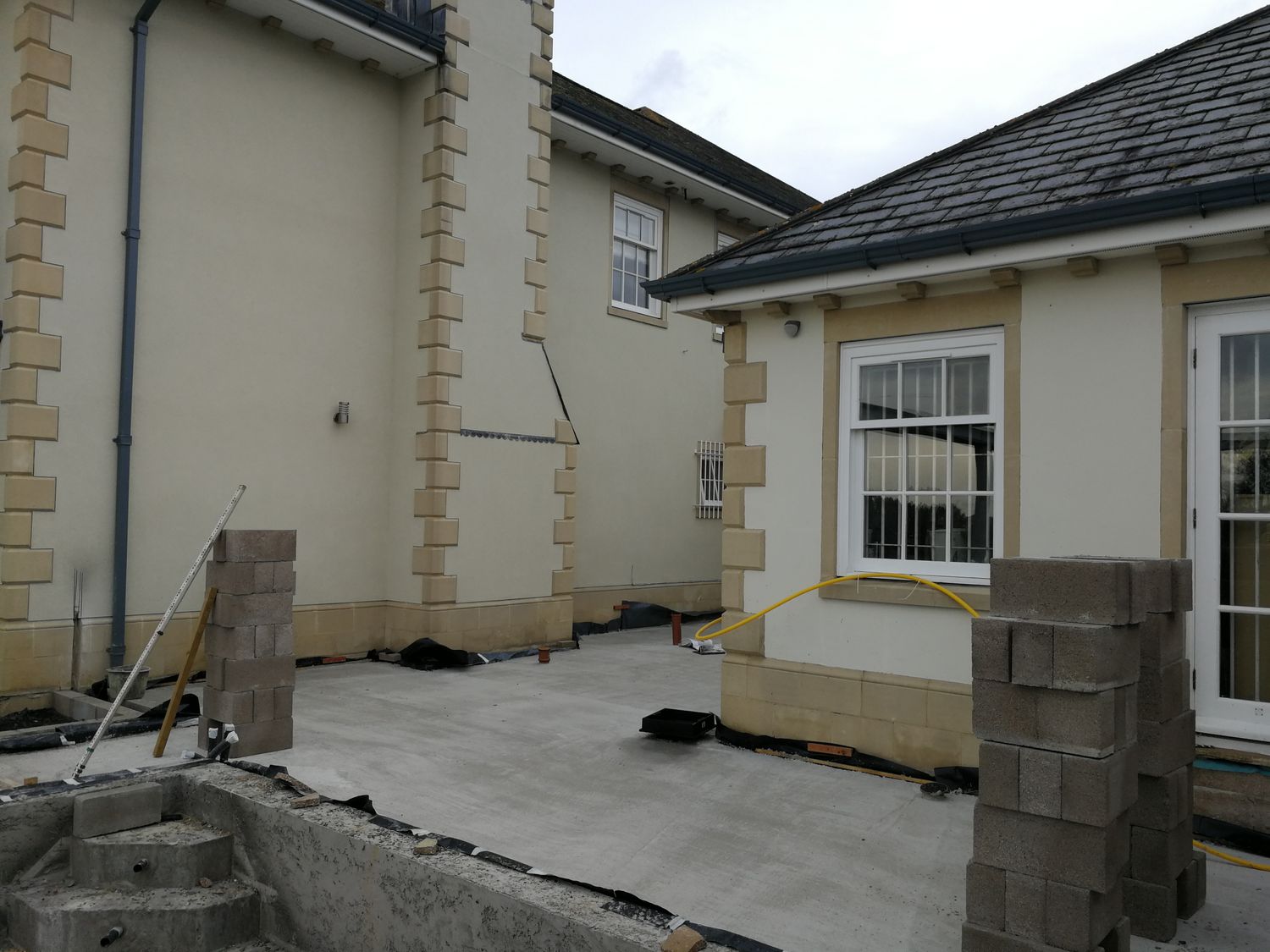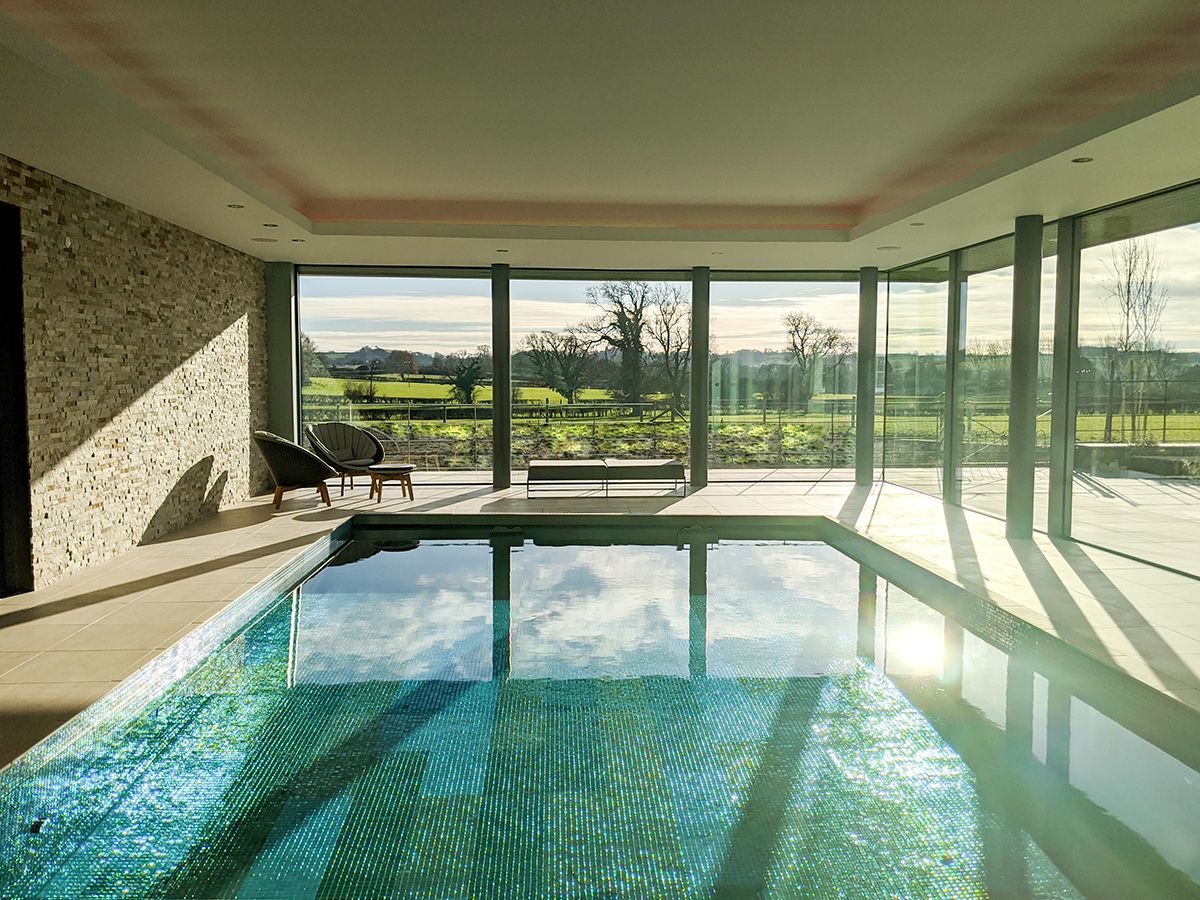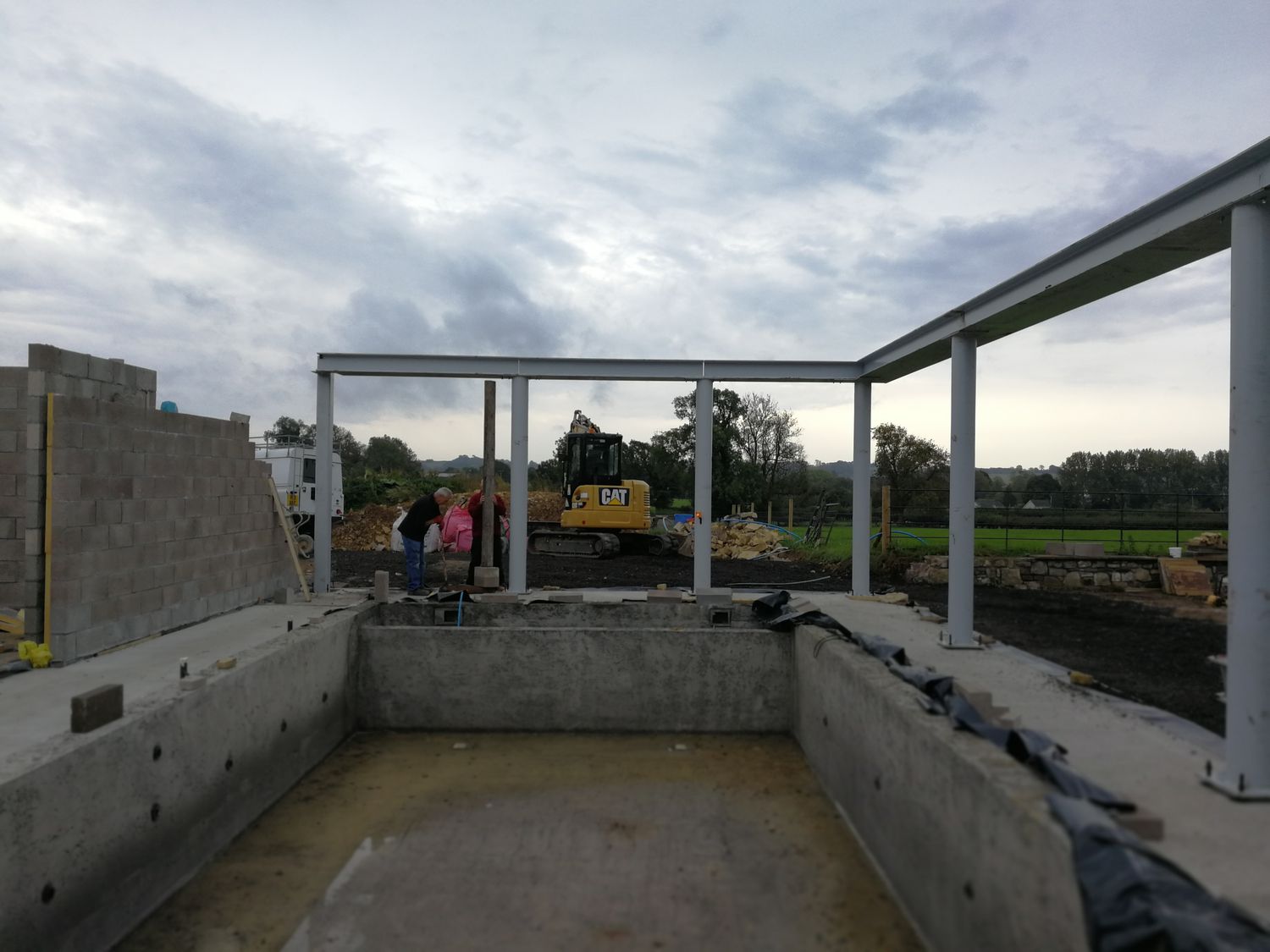 The colours on the walls and in the tiling were carefully chosen to create a relaxing atmosphere, and to be in harmony with the surrounding greenery of the fields beyond the pool. The full height glazing on two sides of the pool bring the sunlight flooding in, and make the view a central part of this project.
The gym needed to feel more dynamic, so we chose contrasting red for the main items and the LED lighting which was recessed behind the large mirror.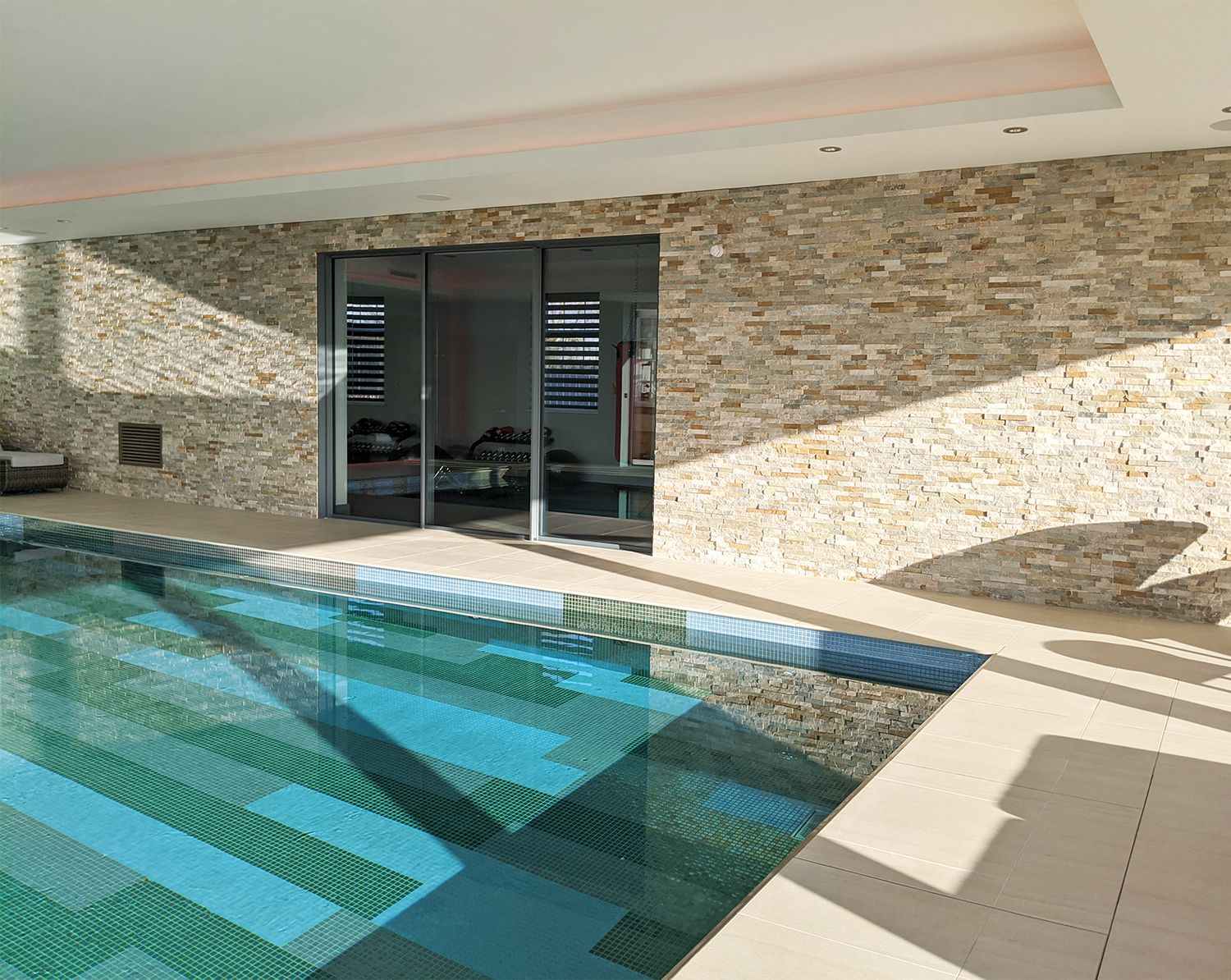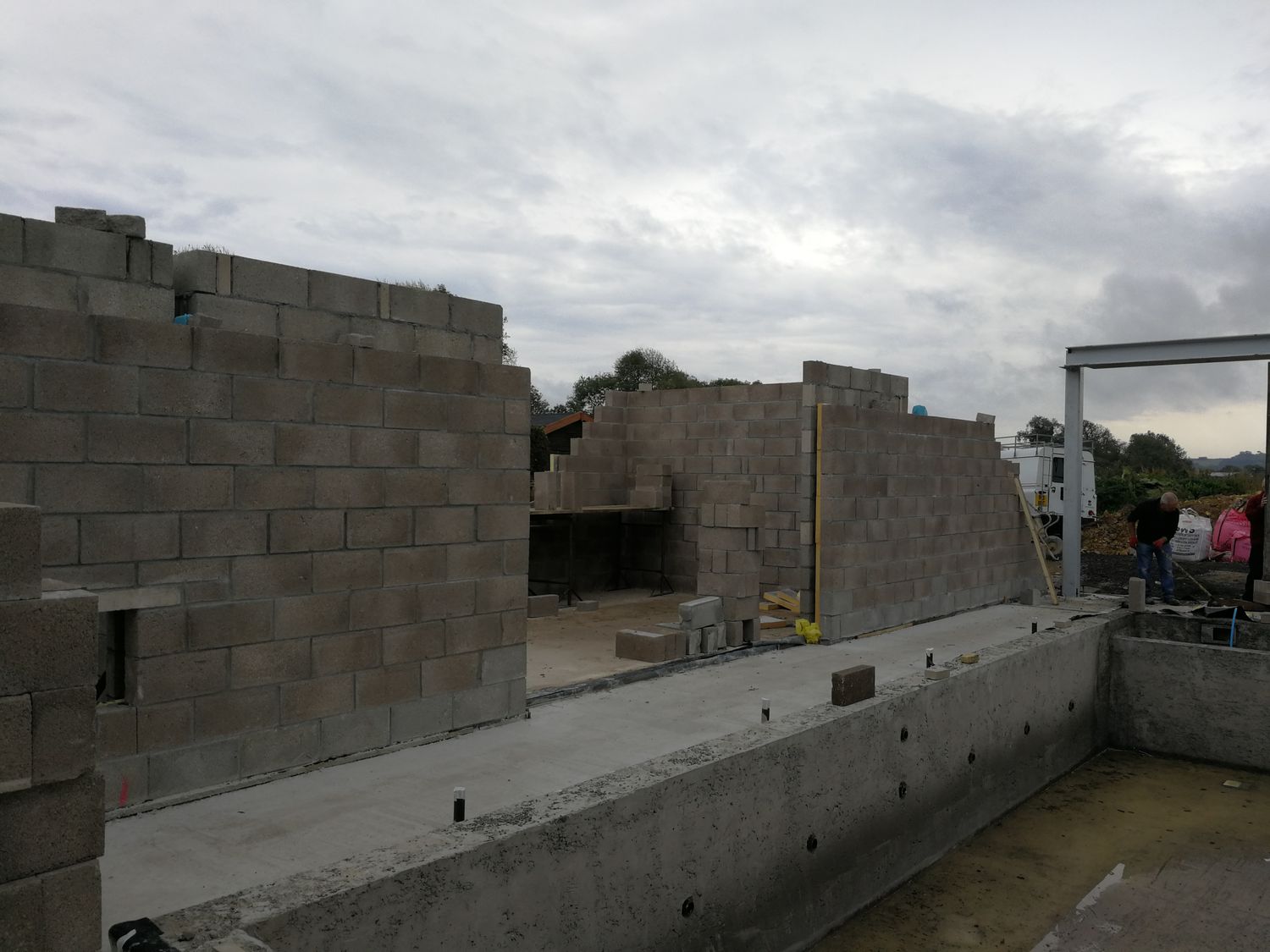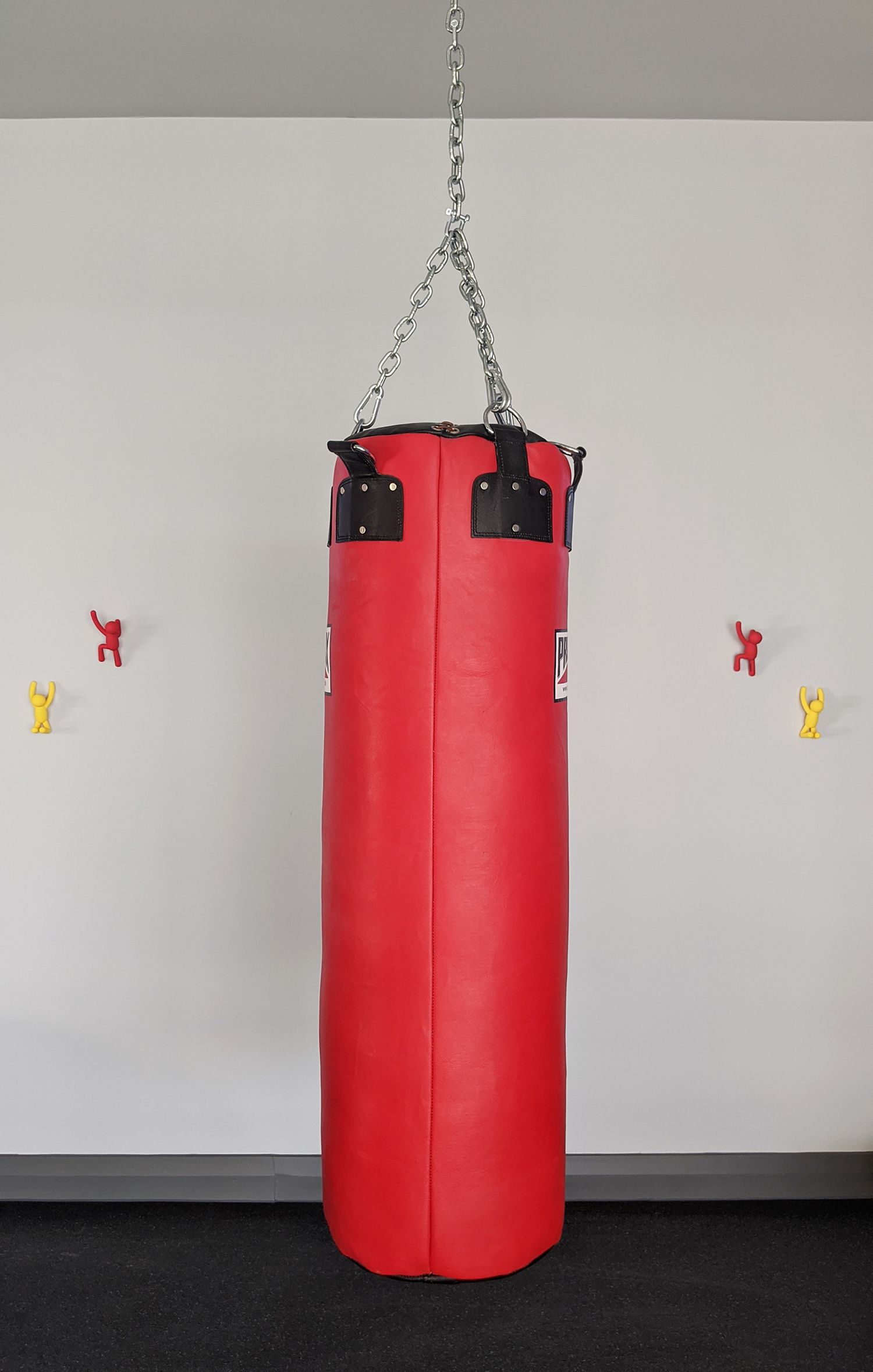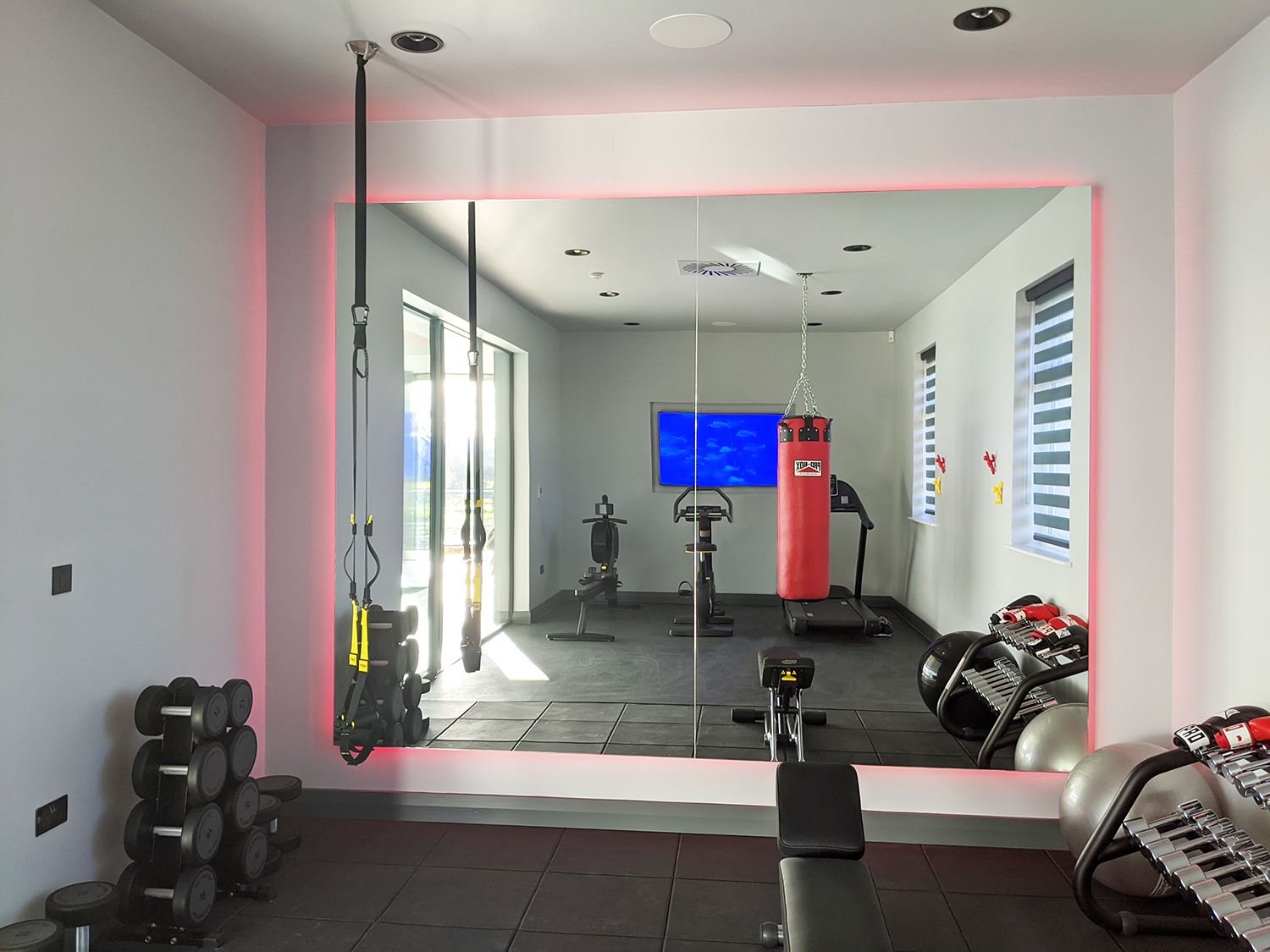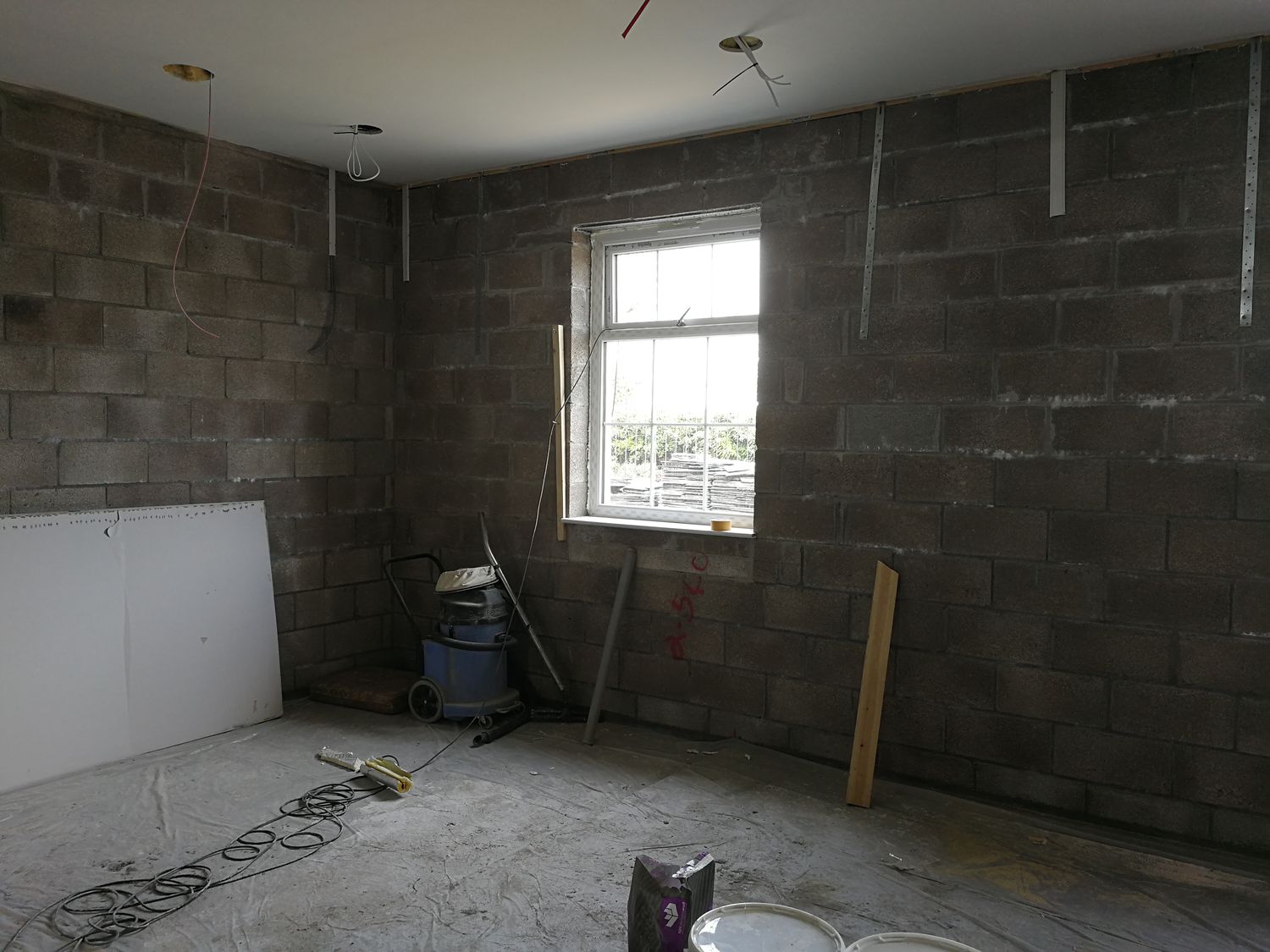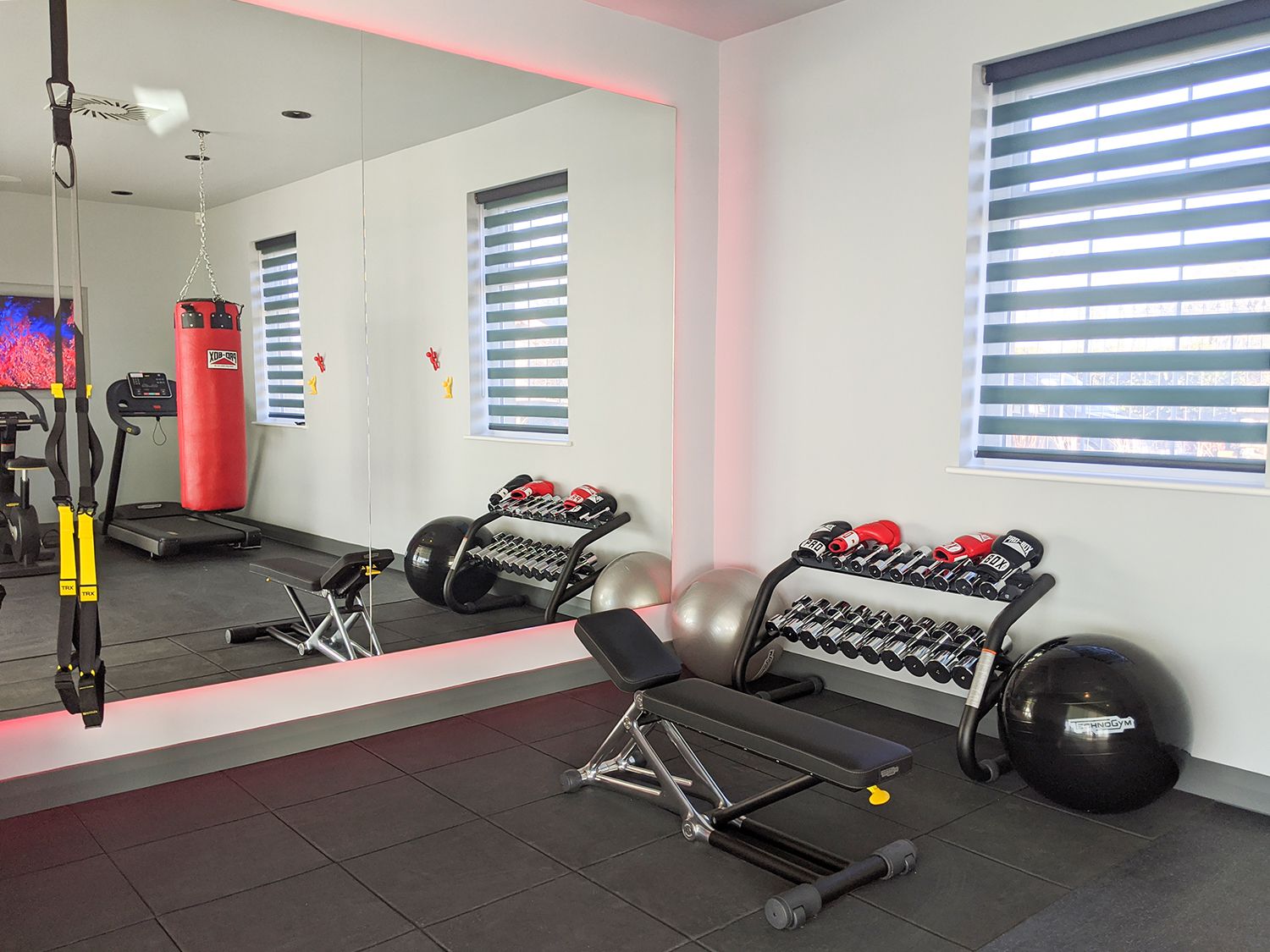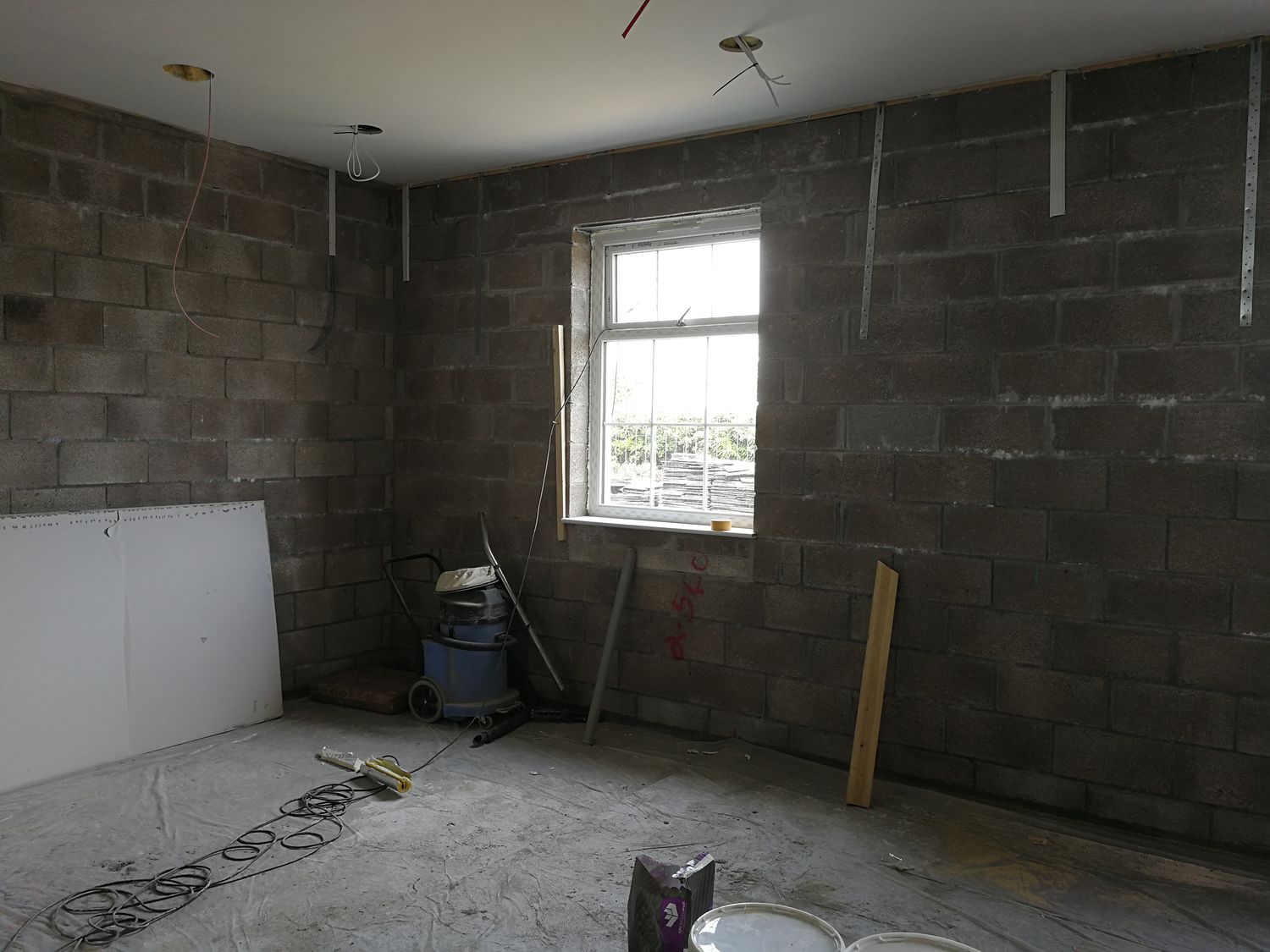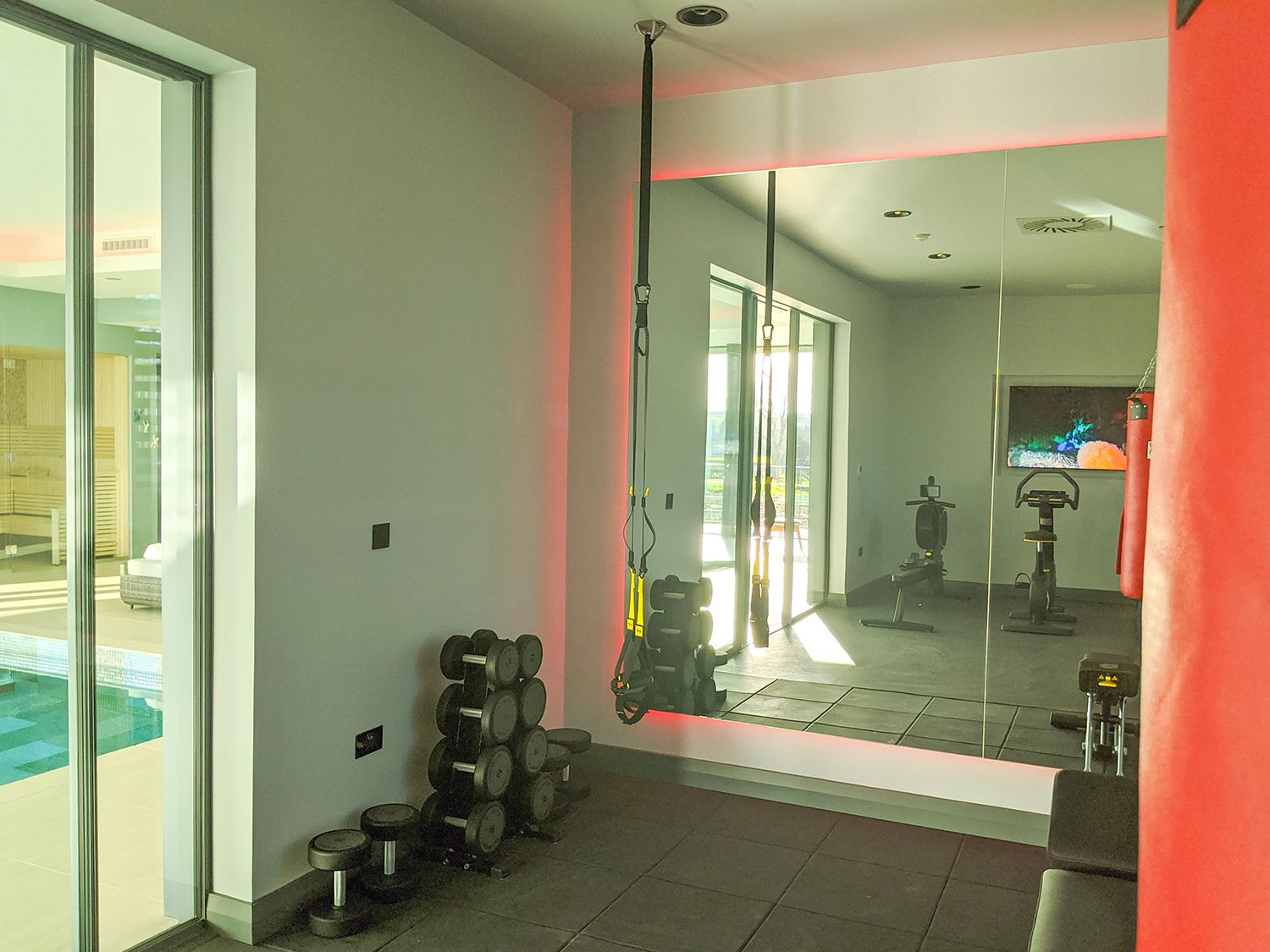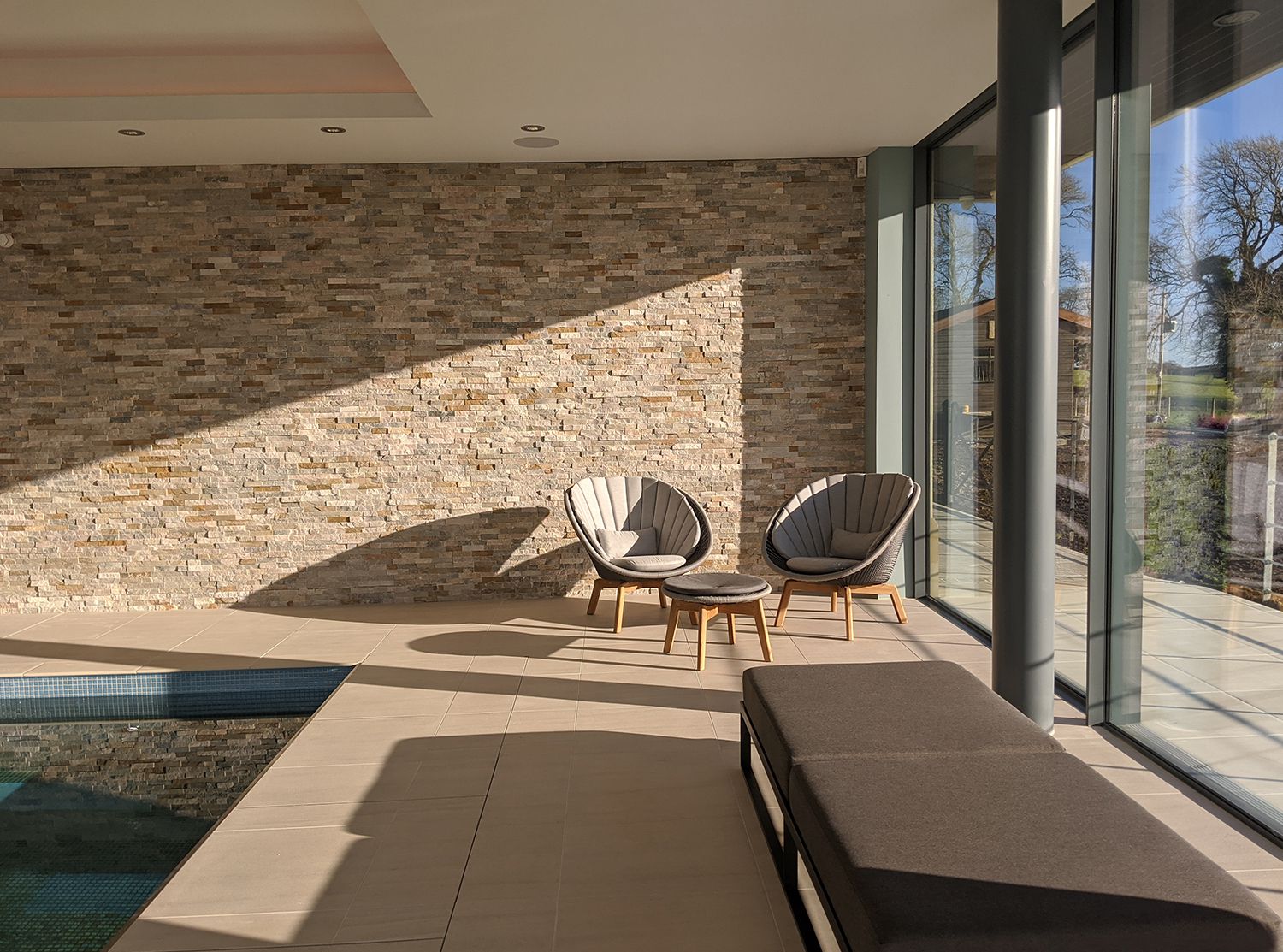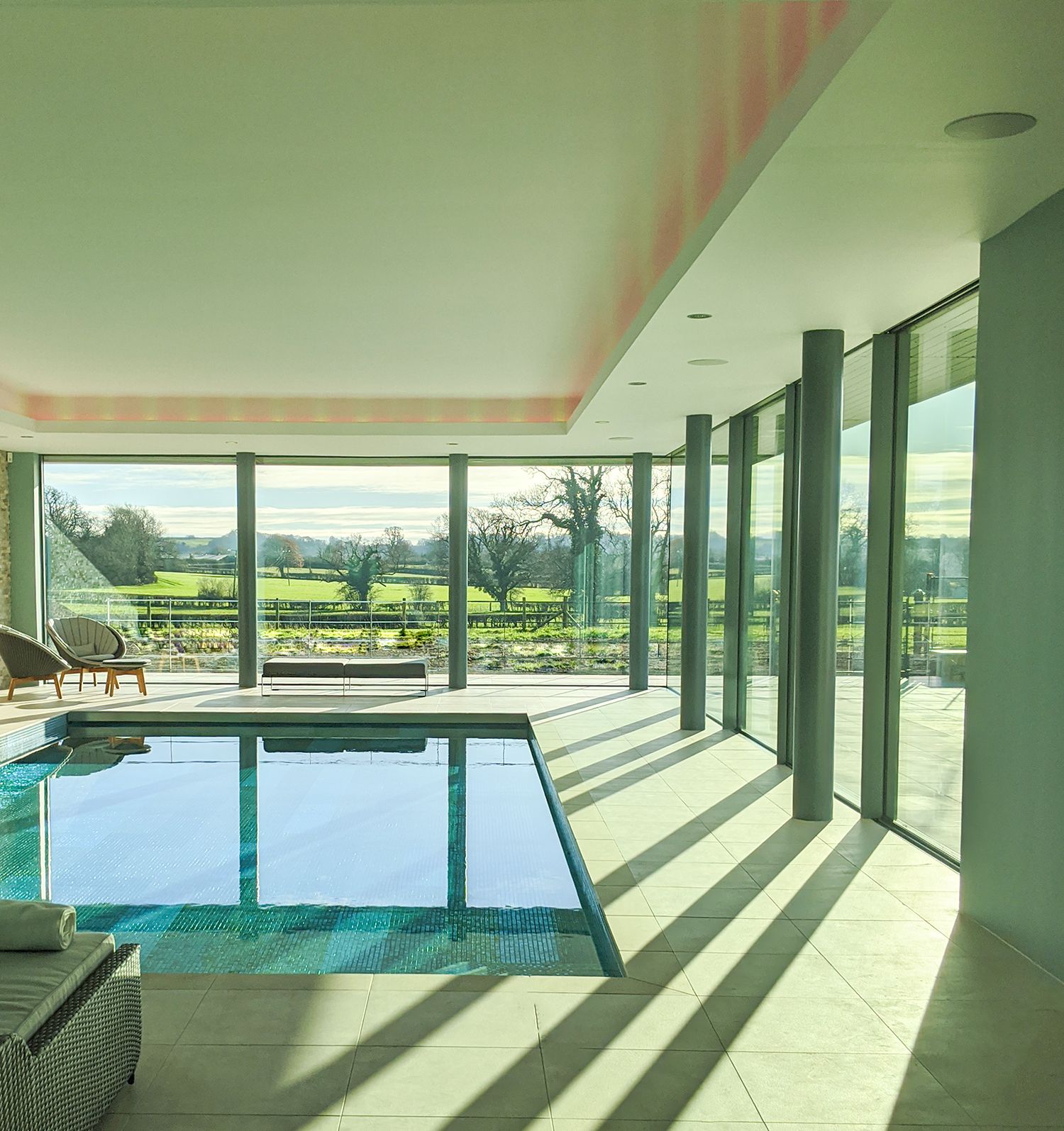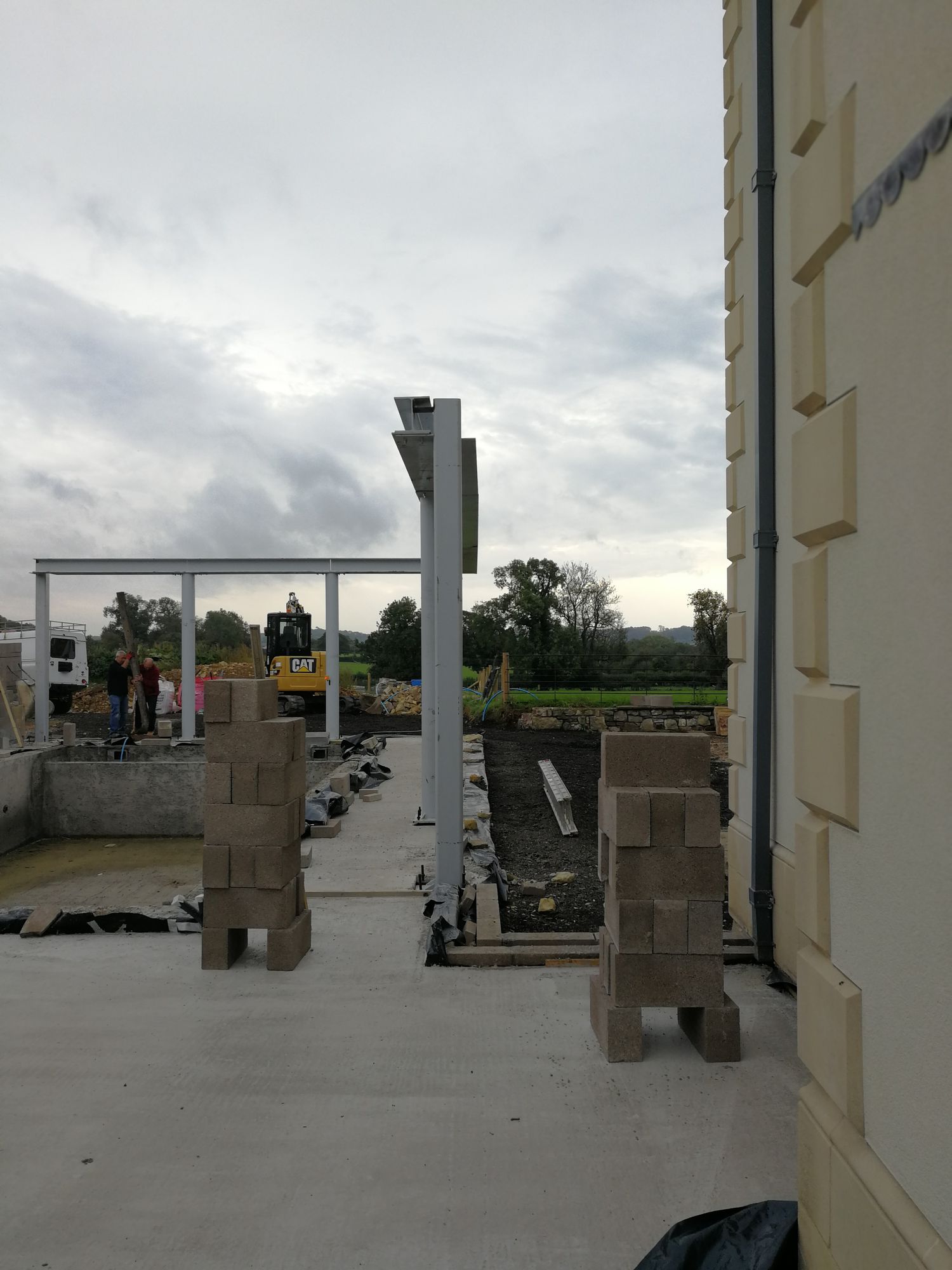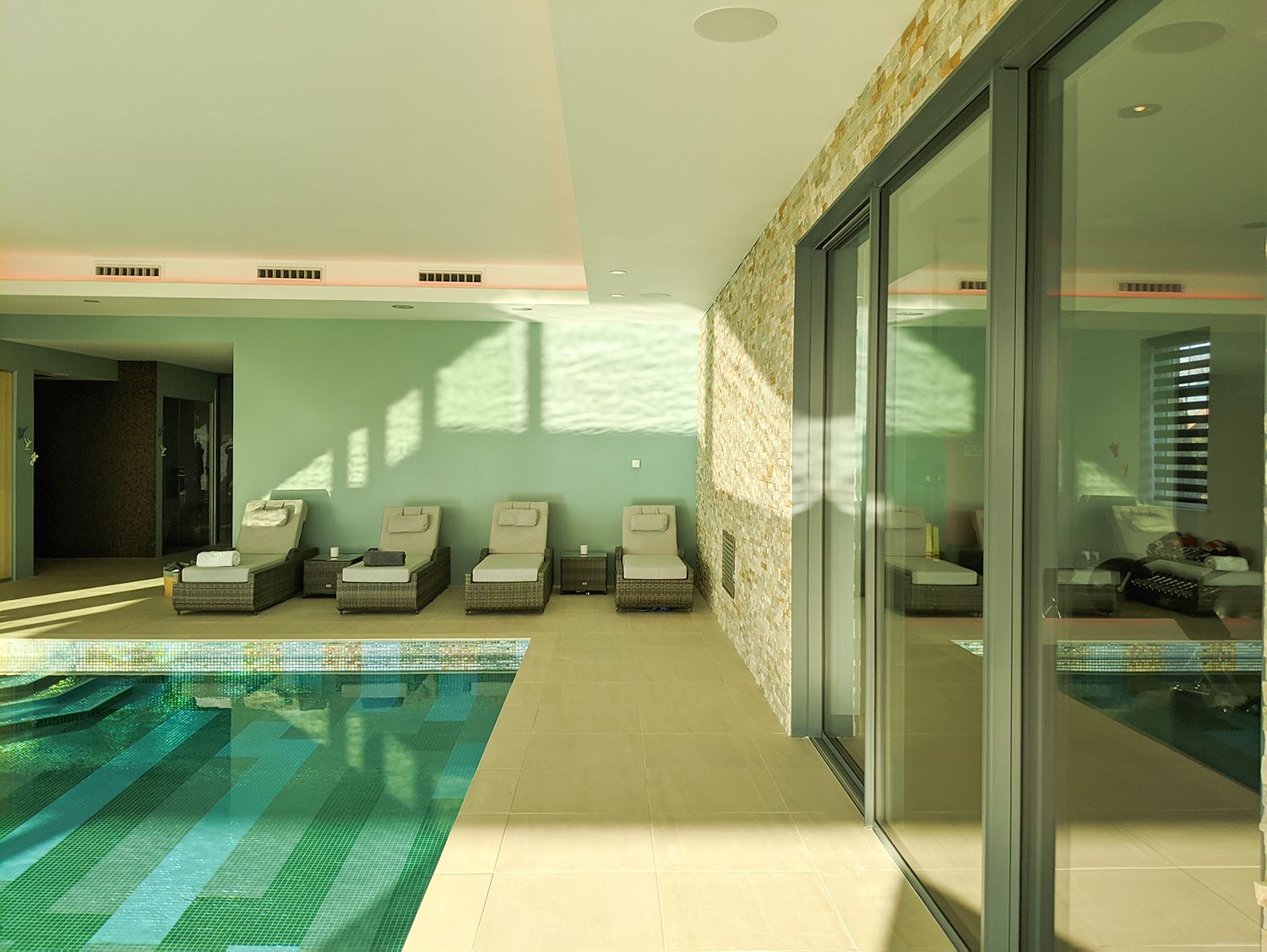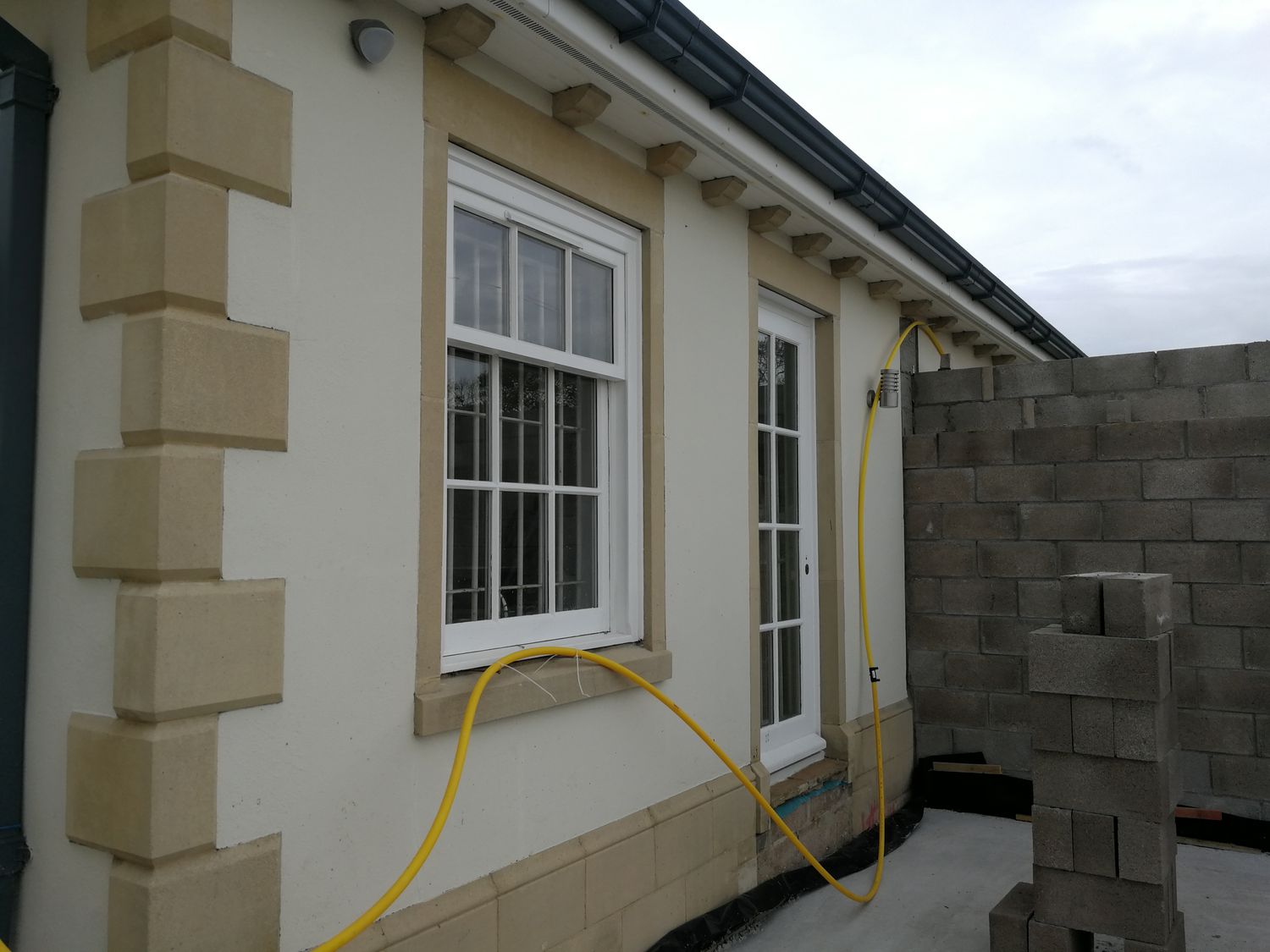 The effect of the sunlight streaming in and reflecting off the water is very calming, and all the carefully chosen colours and textures combine perfectly, making the ideal oasis.
See more of our work below