Modern Country Renovation
Langstone, Newport
hover over an image to see the 'before' picture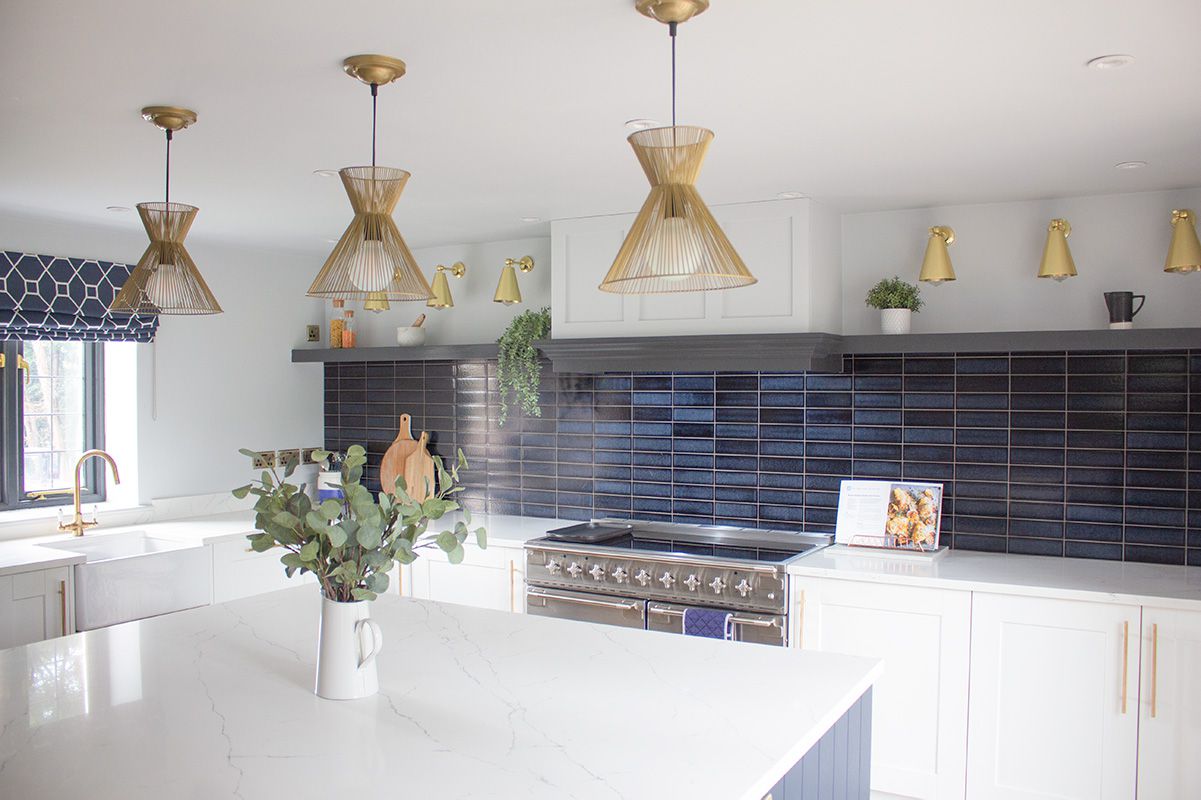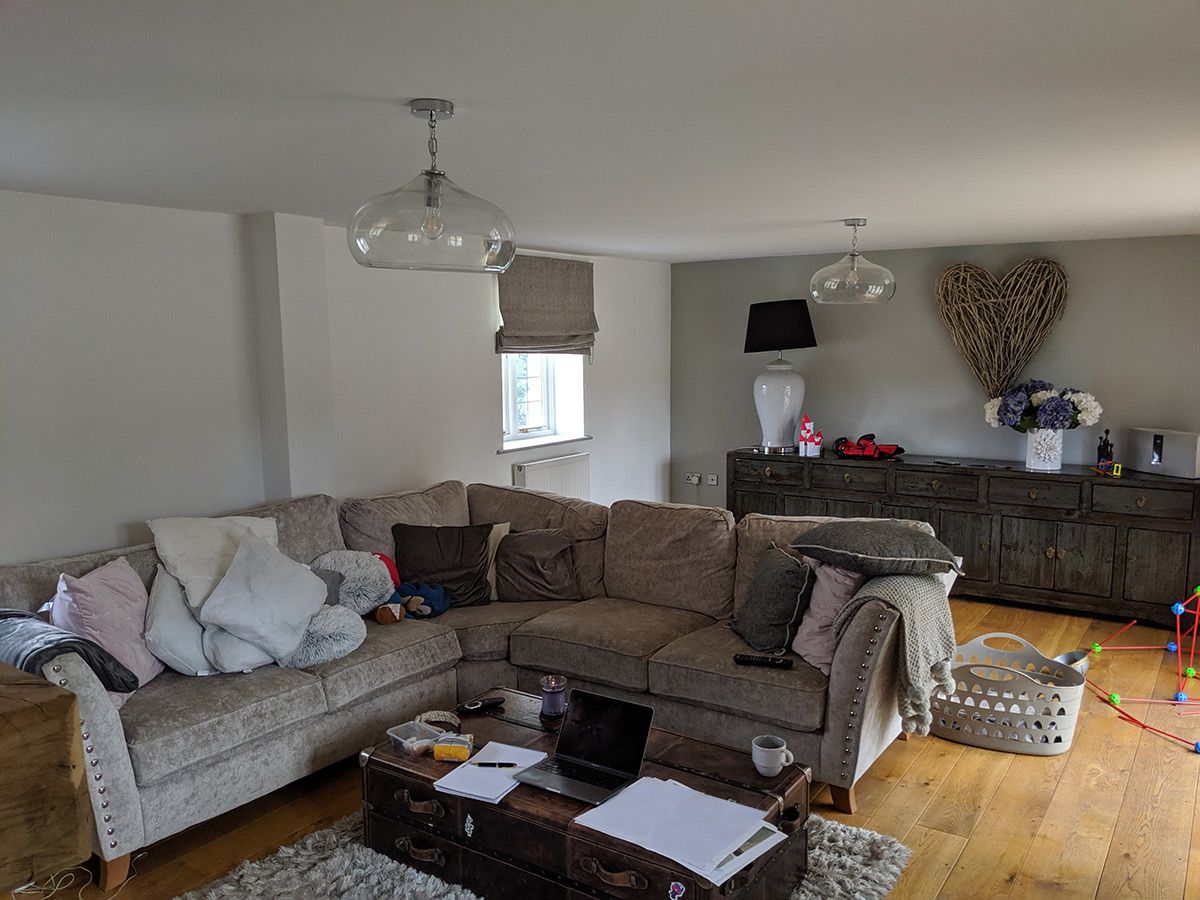 An inspired renovation of a country home in need of an update, including the kitchen, hallway and downstairs cloakroom.
The kitchen has been moved from the smallest room on the ground floor to the largest one, which meant taking out a huge stone fireplace. A spacious and stylish kitchen dining room was created, big enough for the whole family to relax in.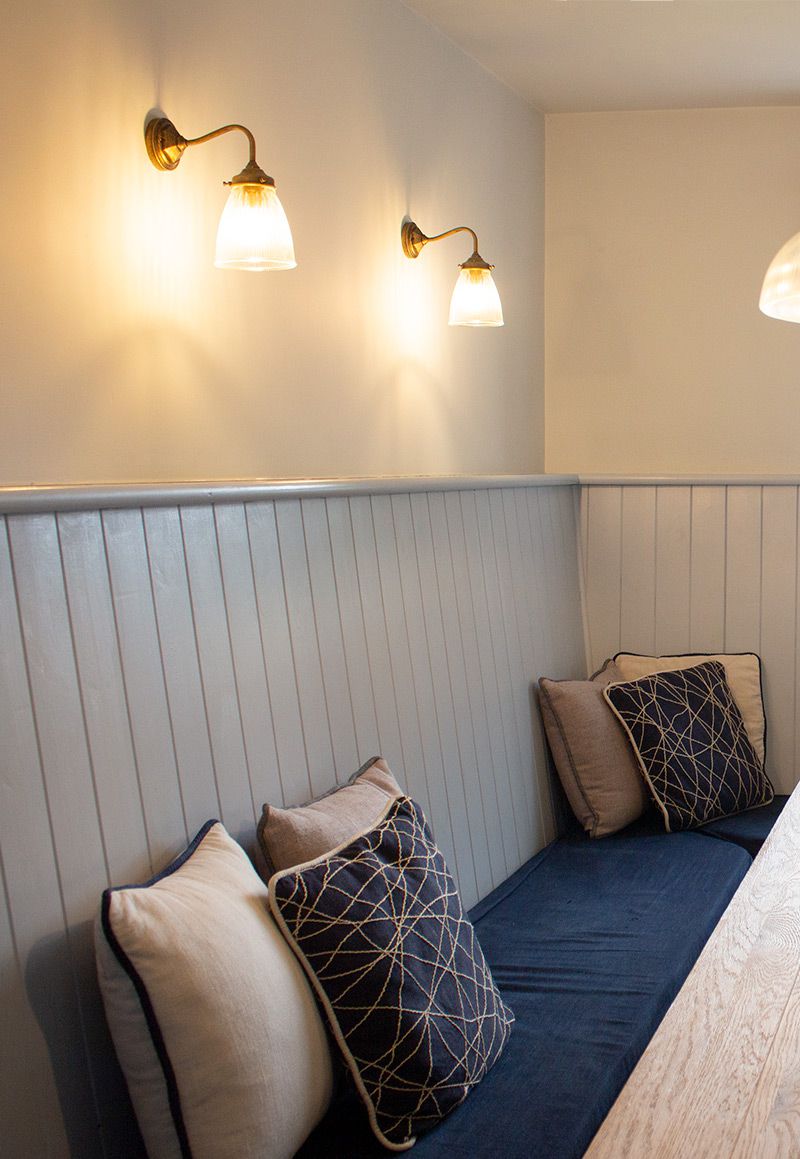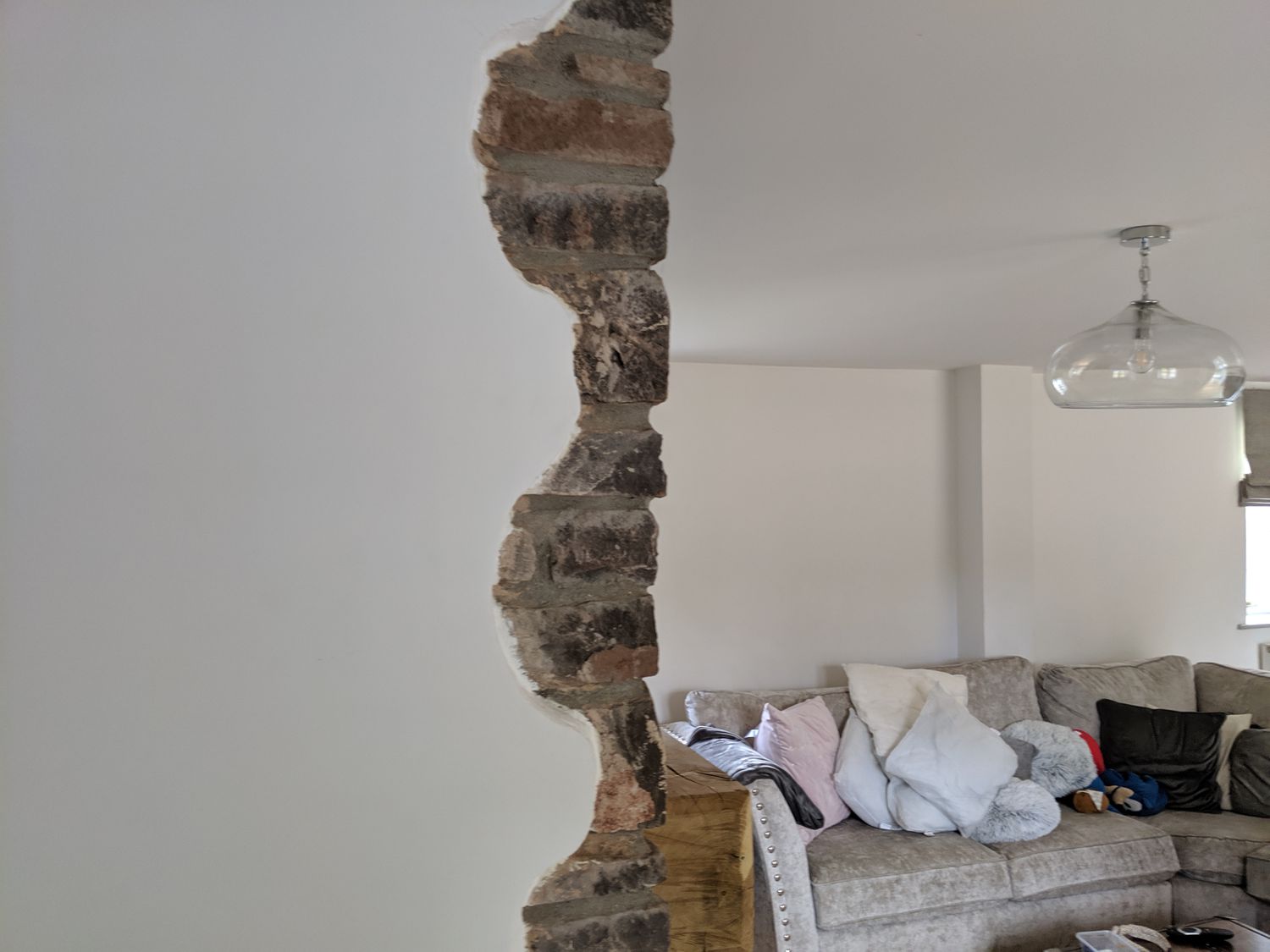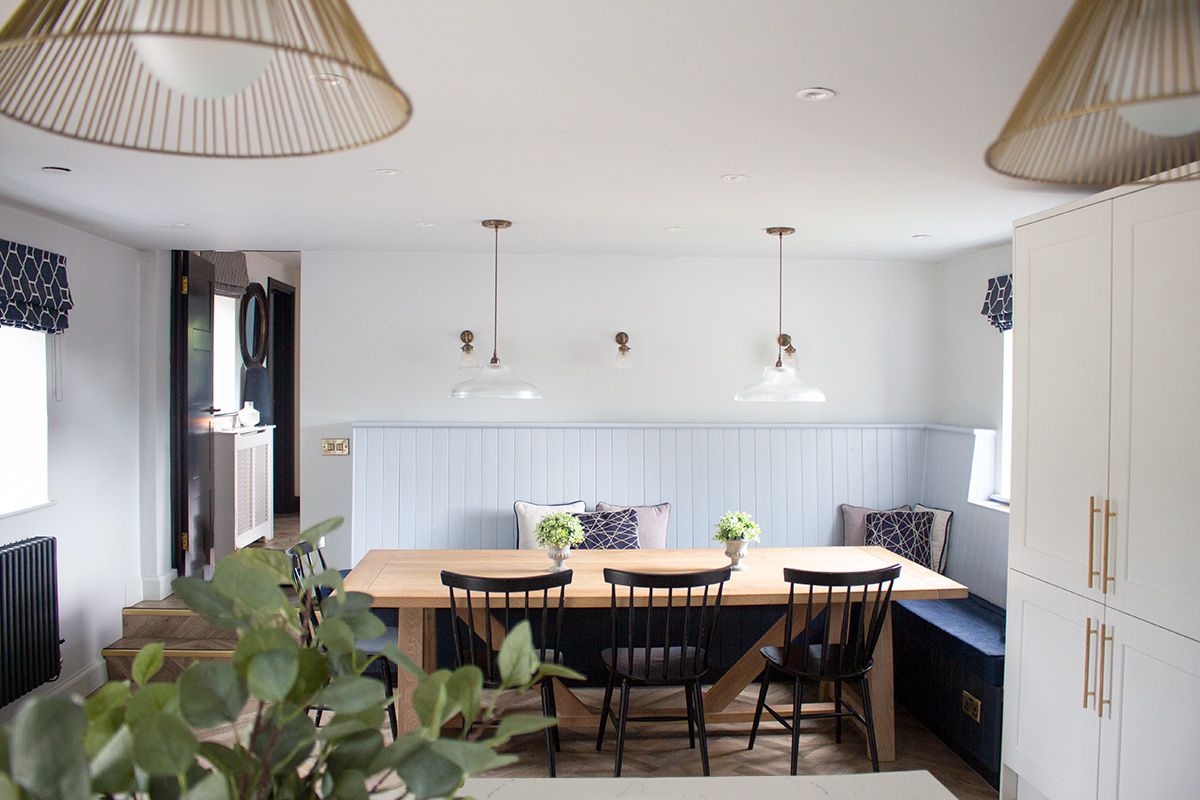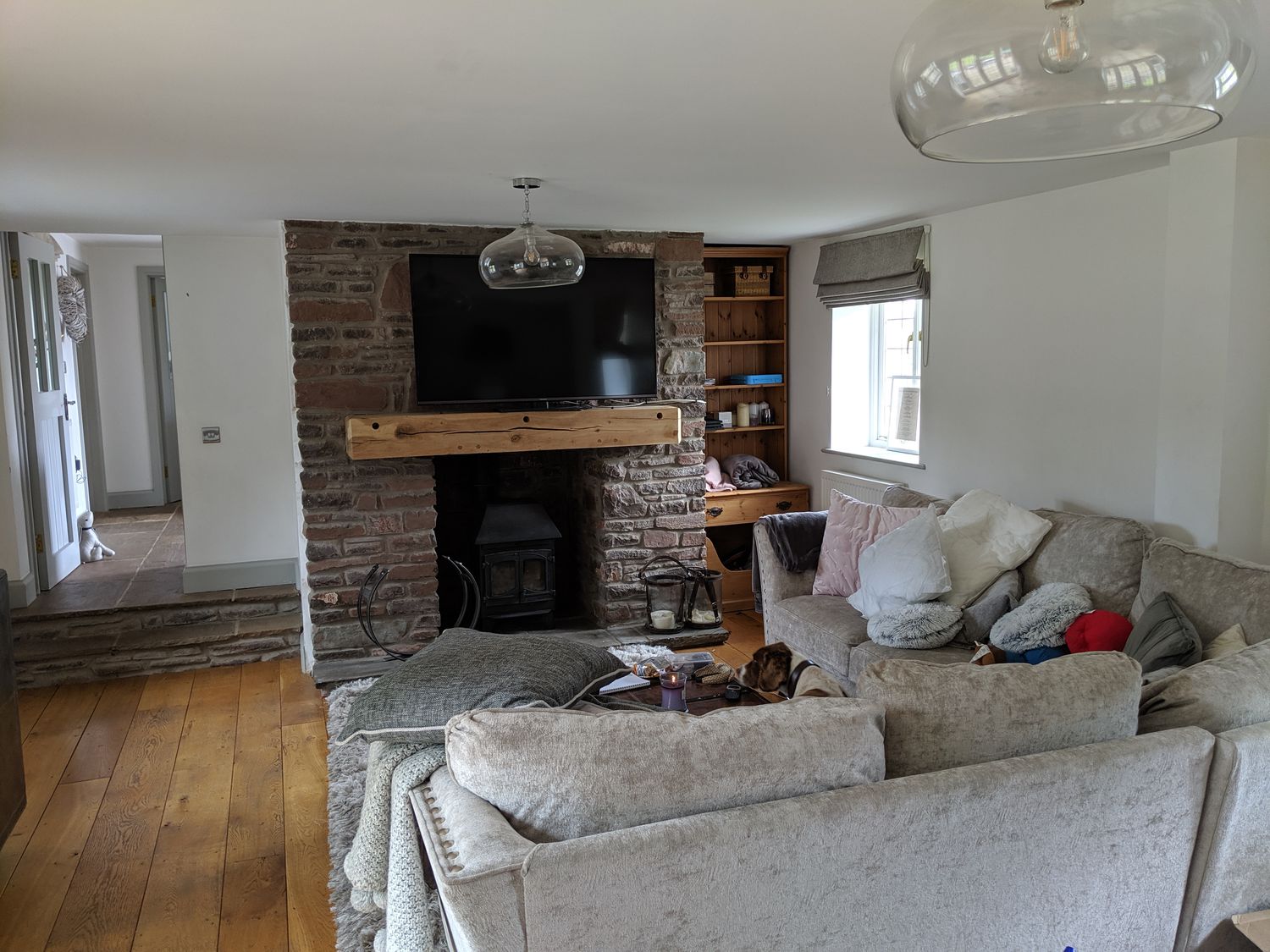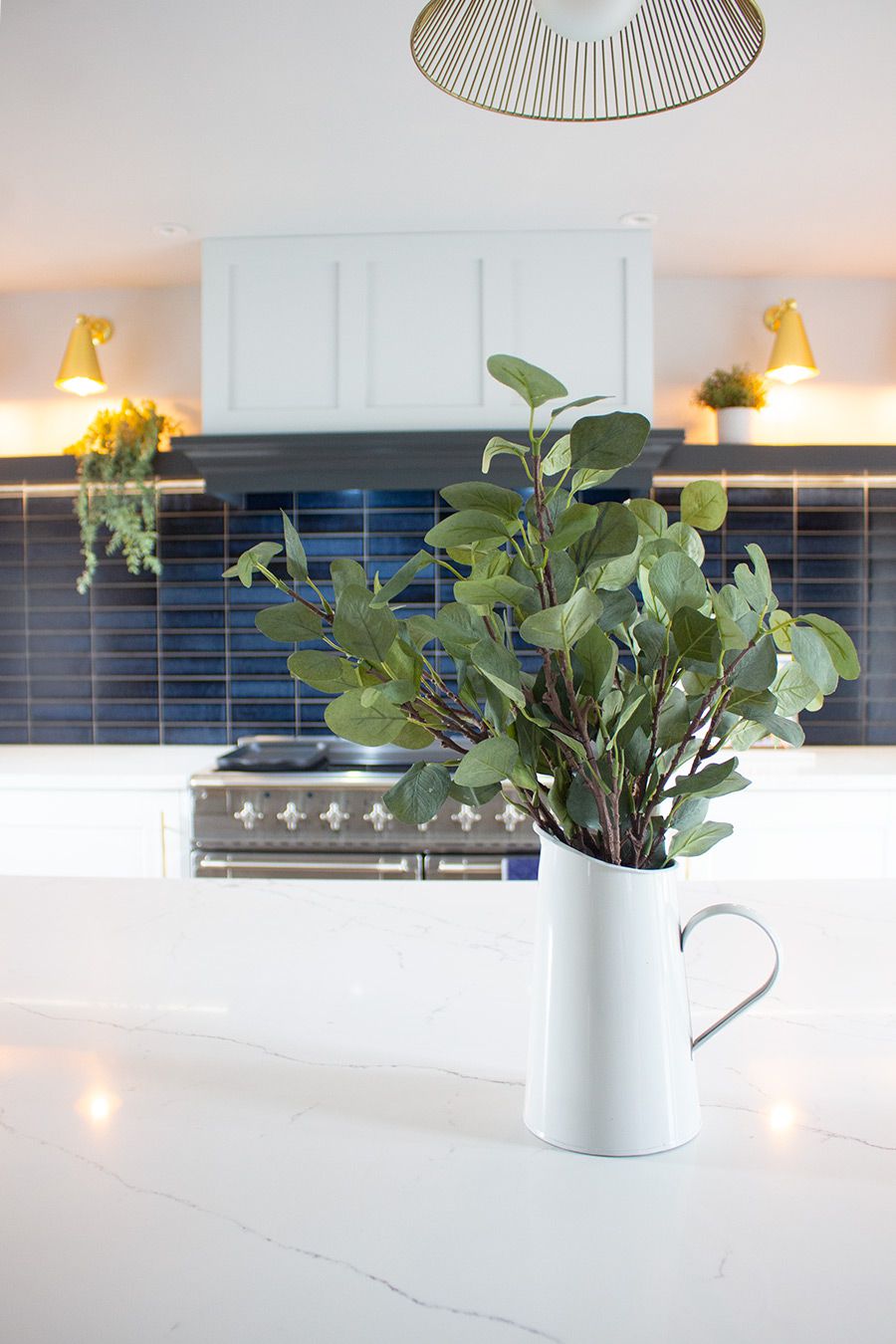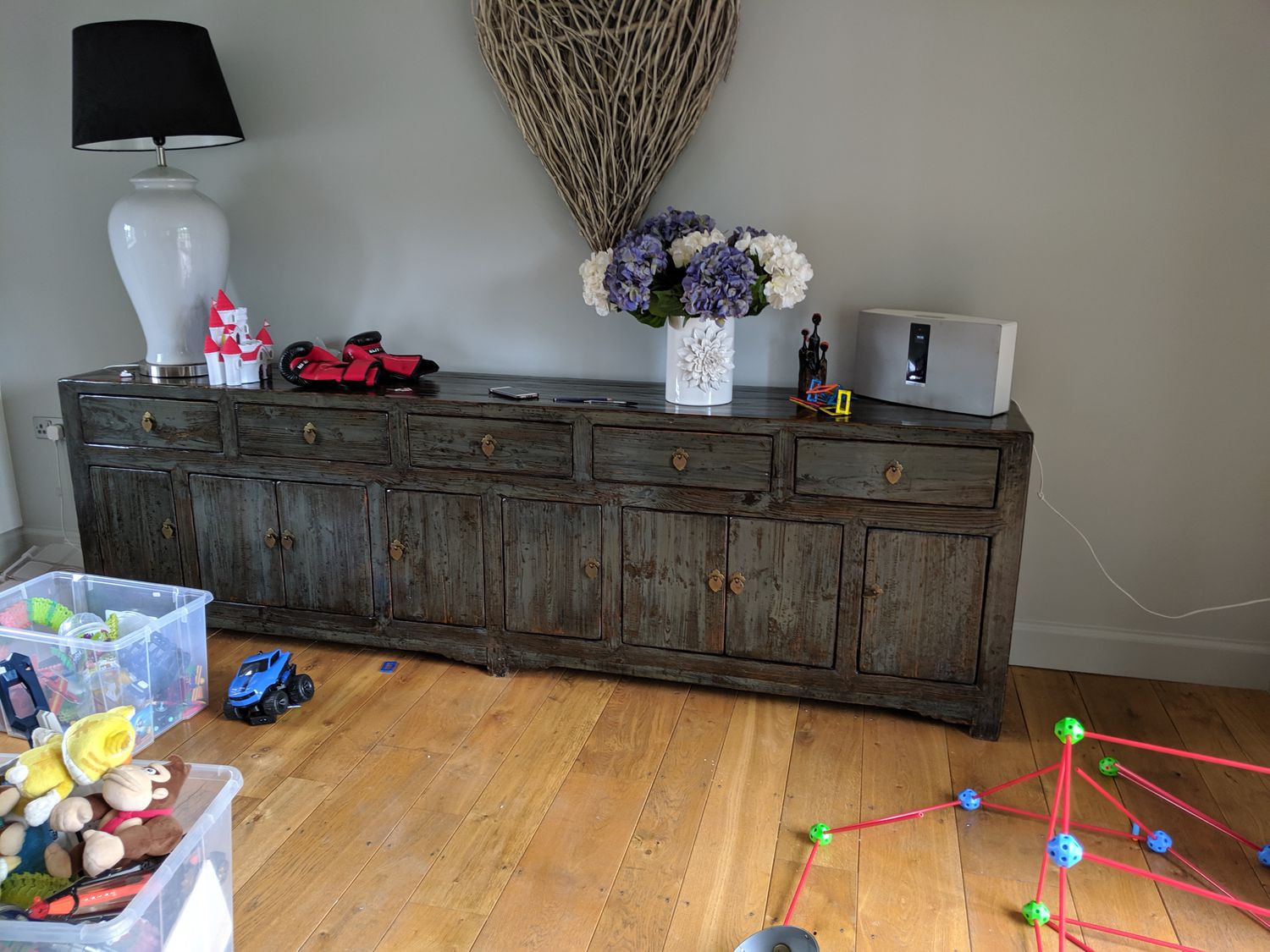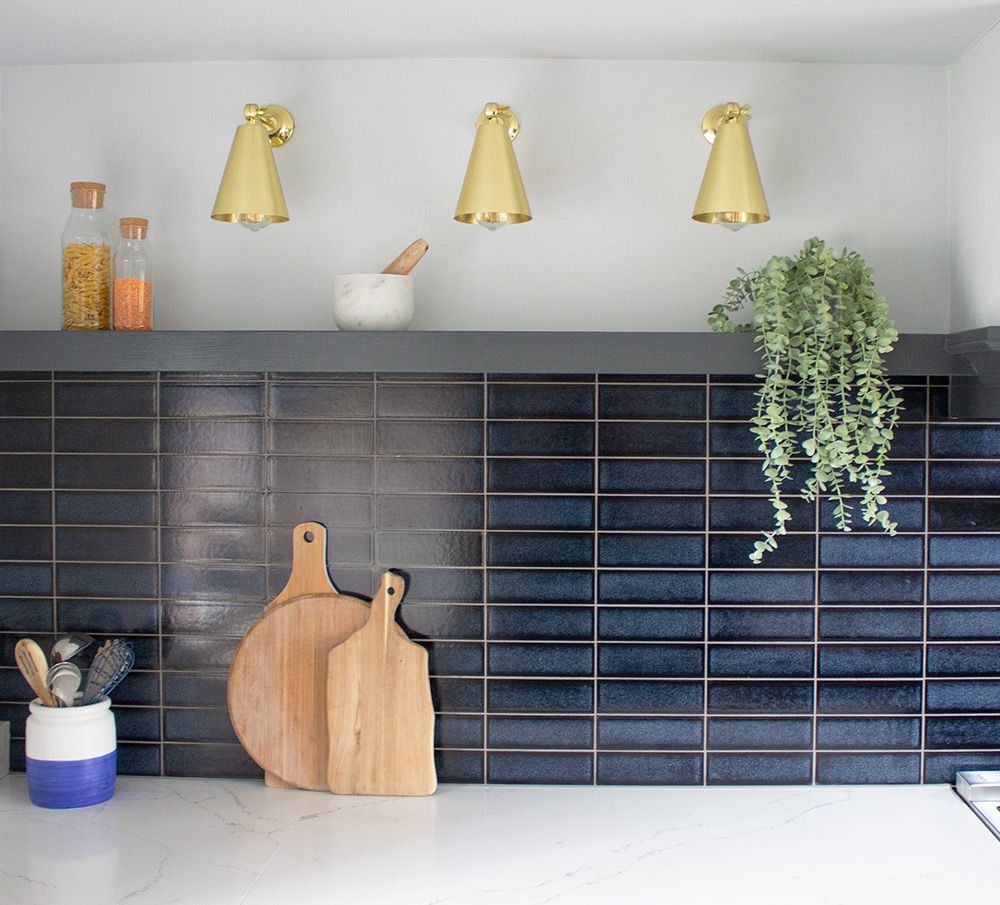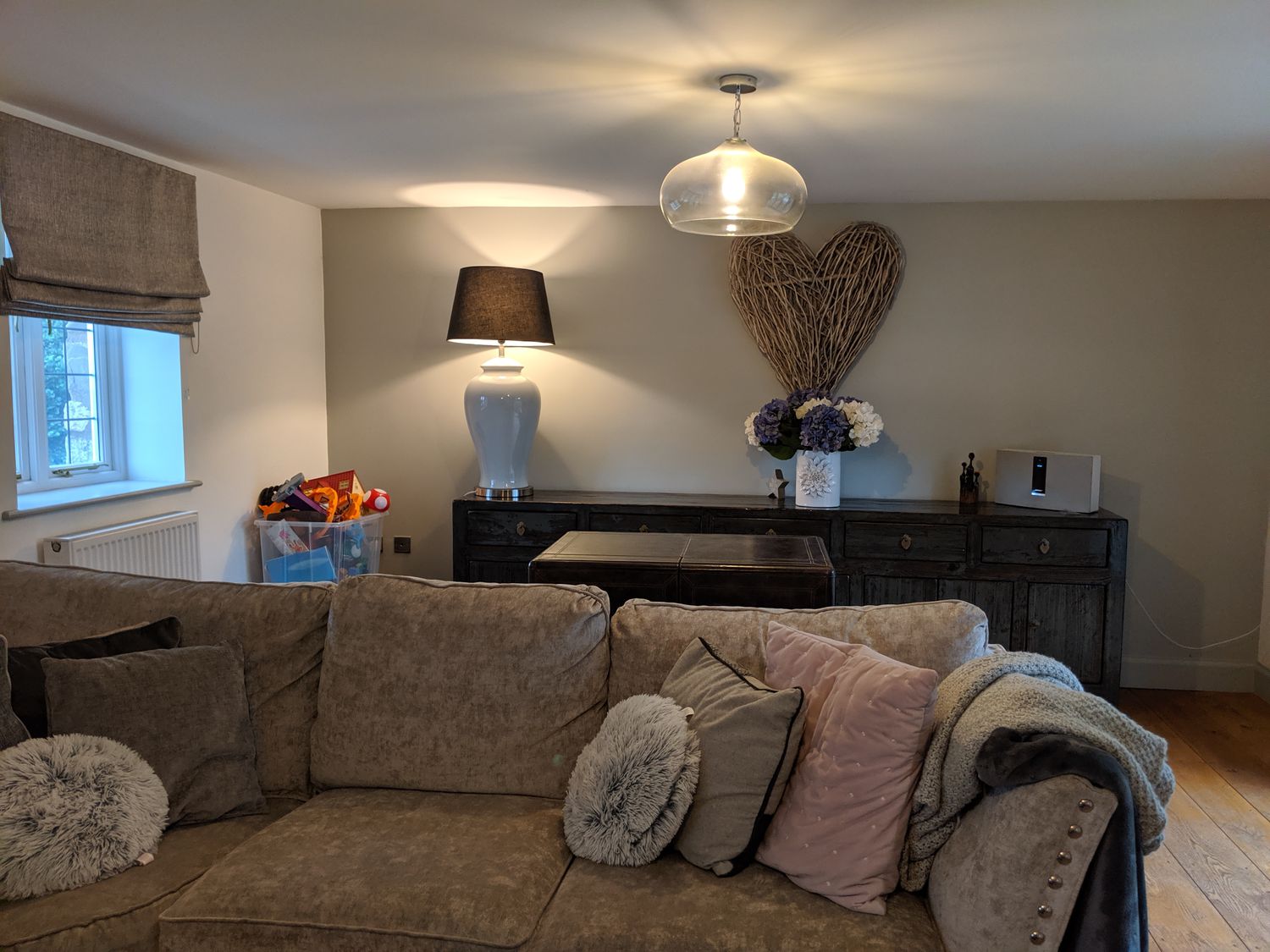 A bespoke extractor hood was designed along with open shelving to make the best use of the available ceiling height, turning the purely functional into a beautiful focal point for display.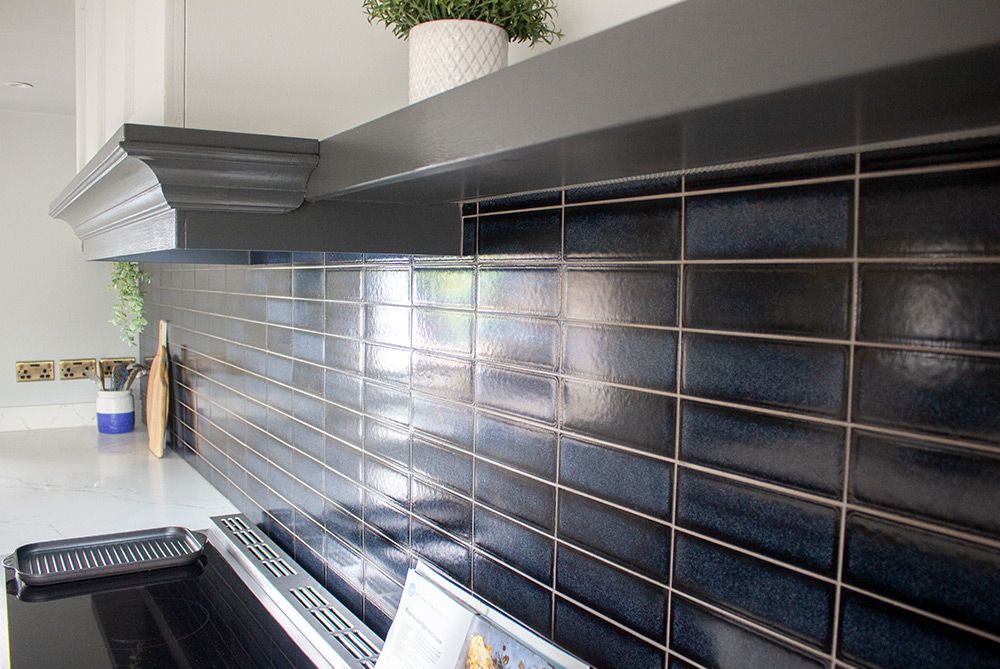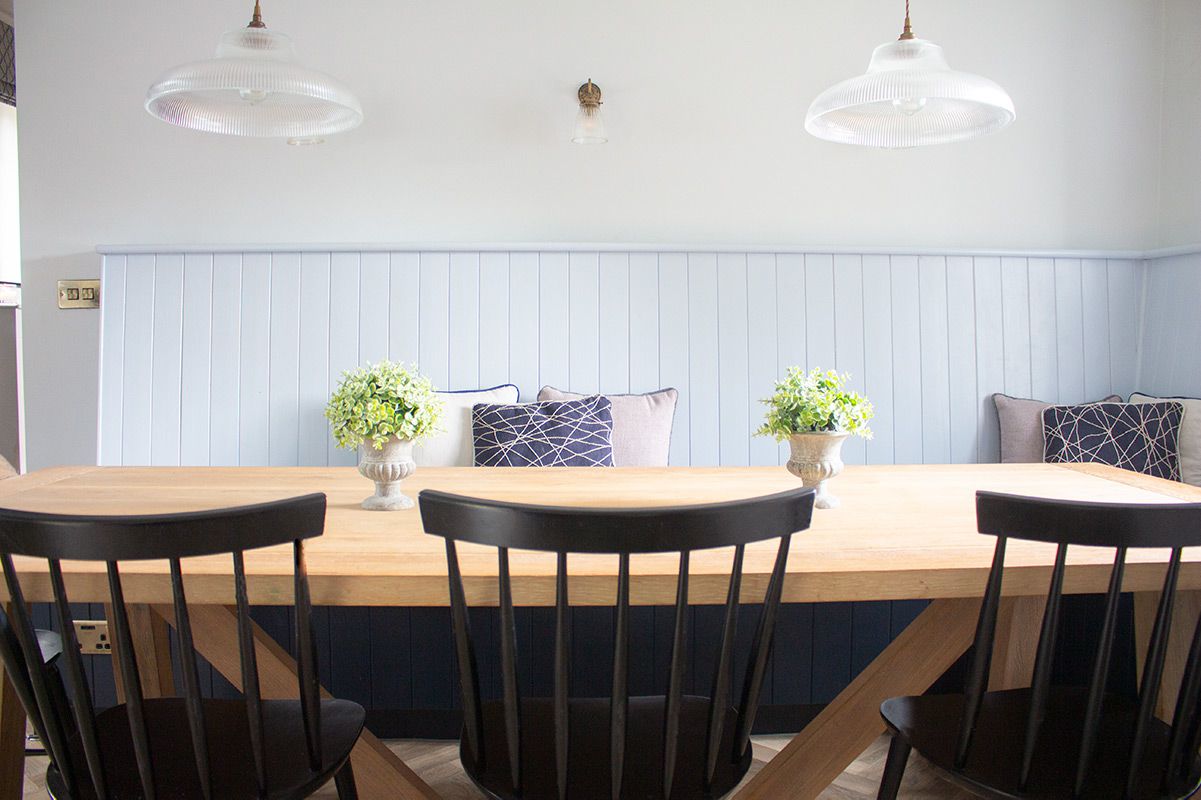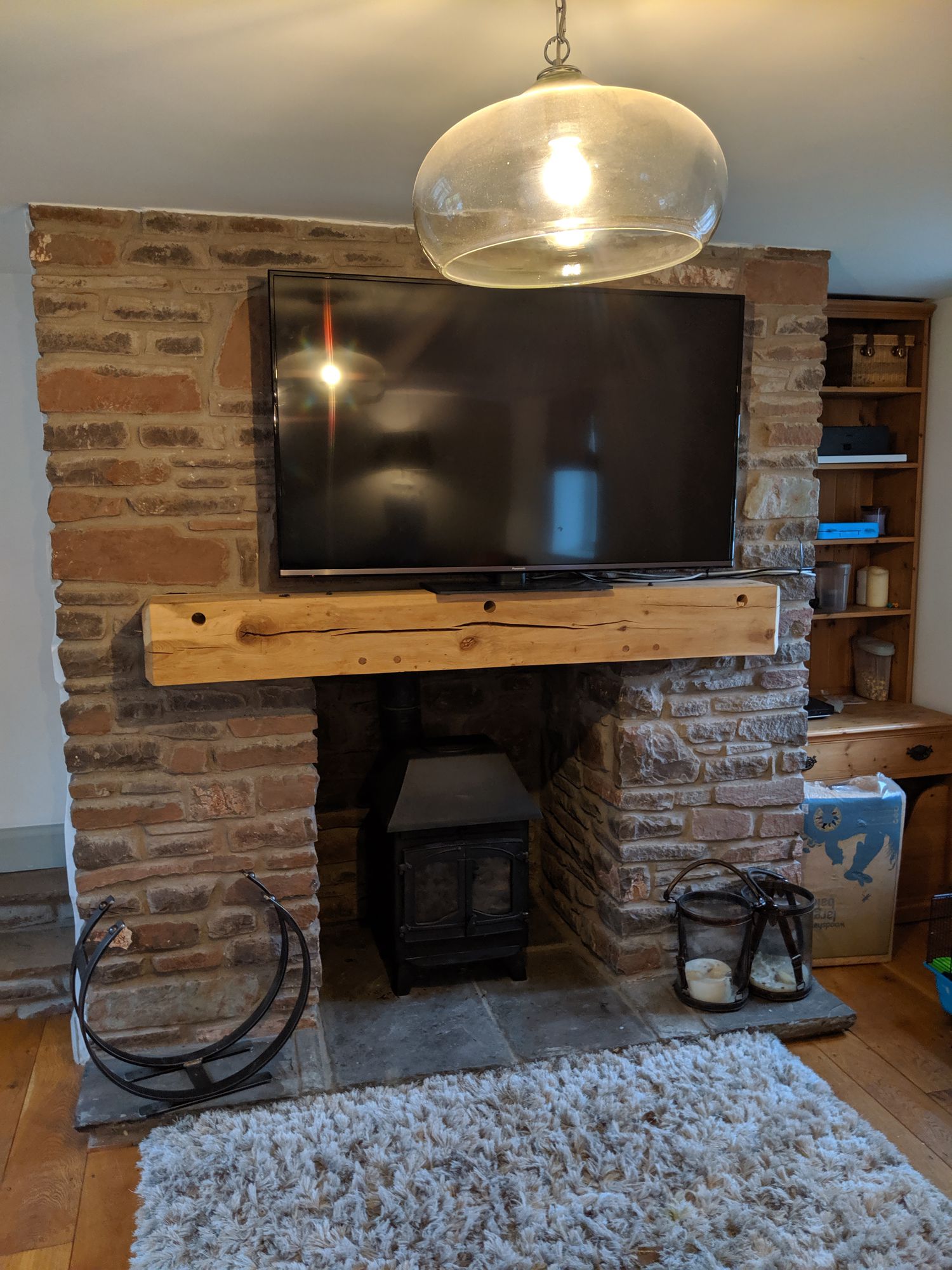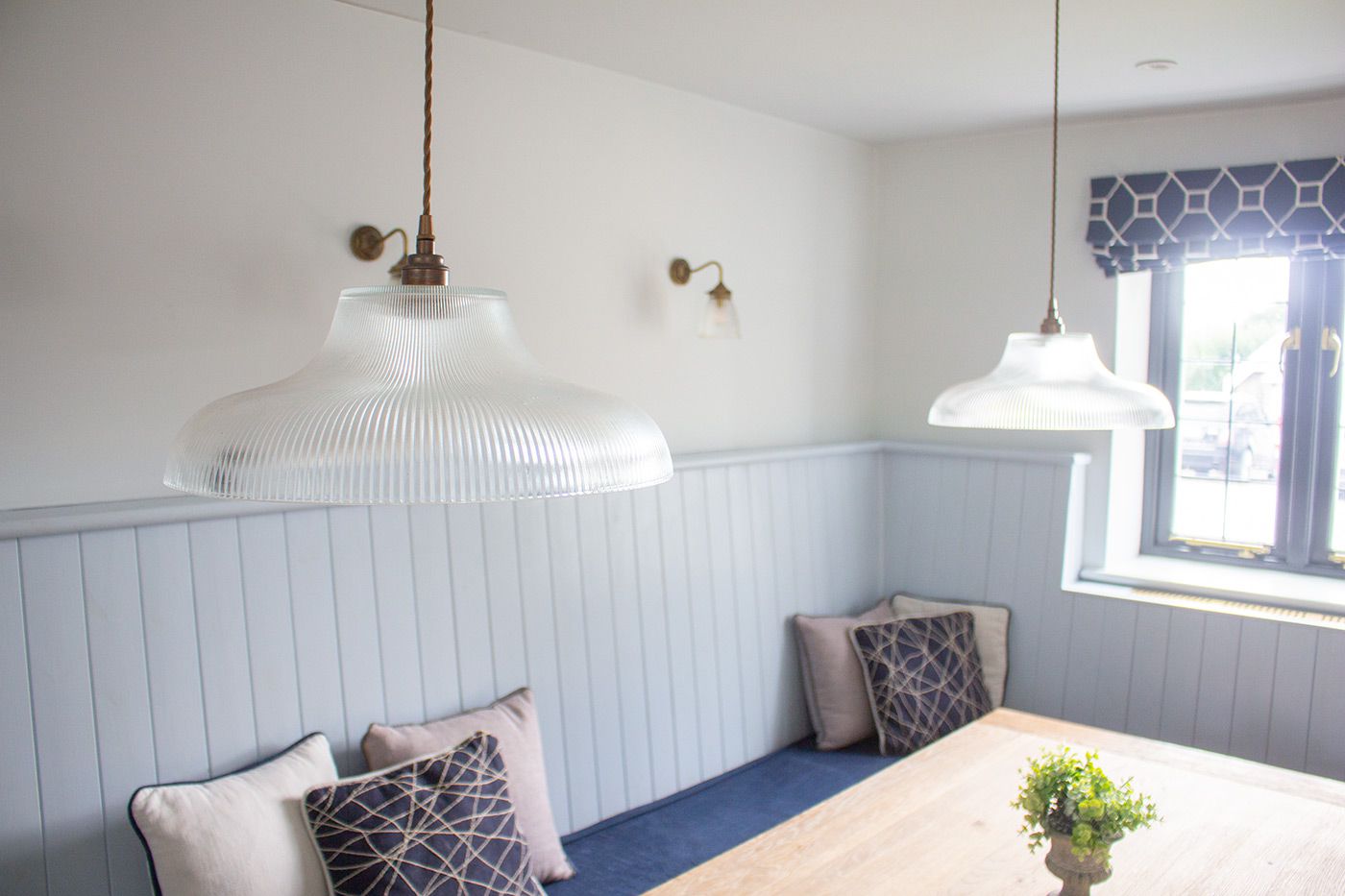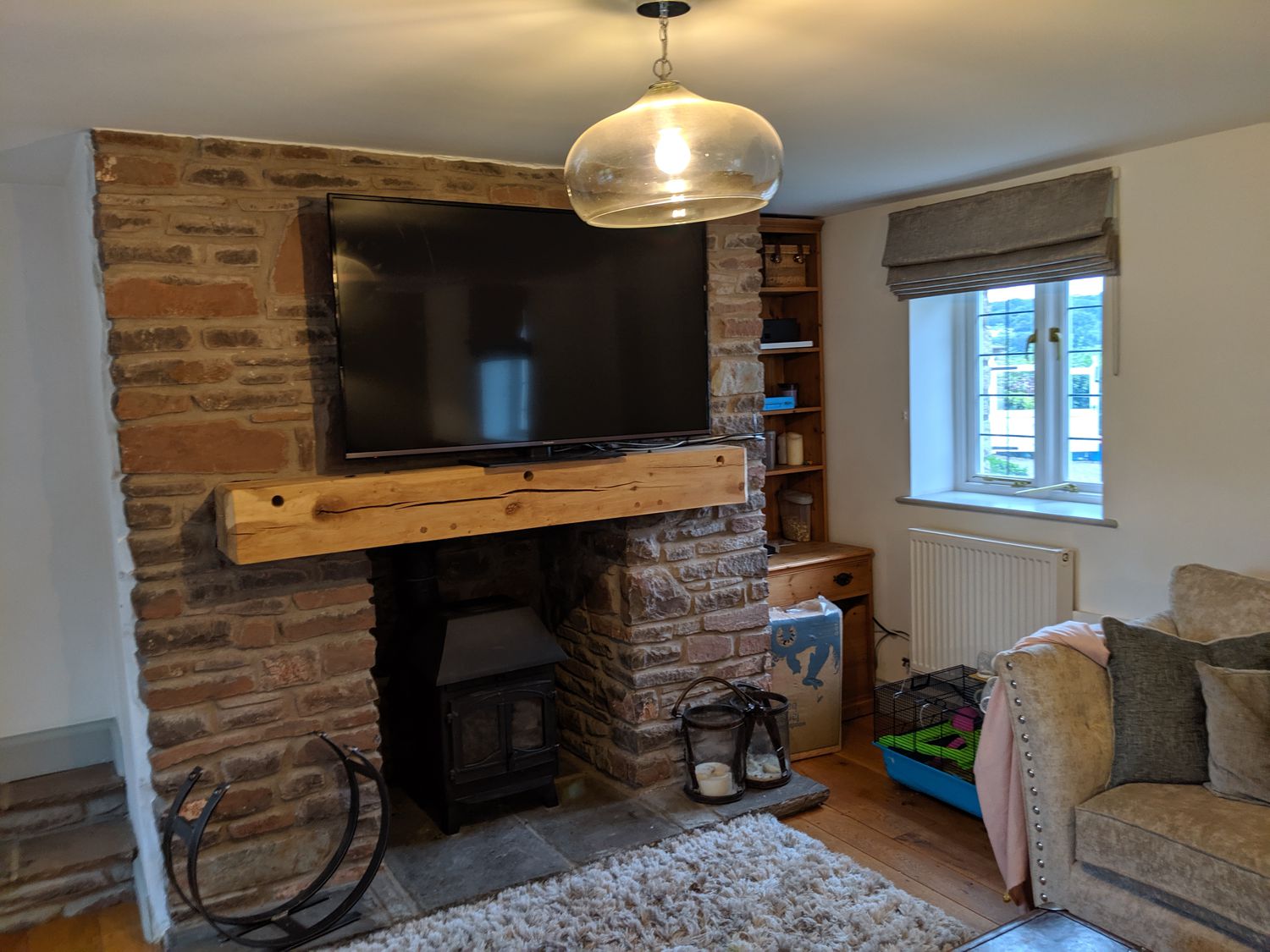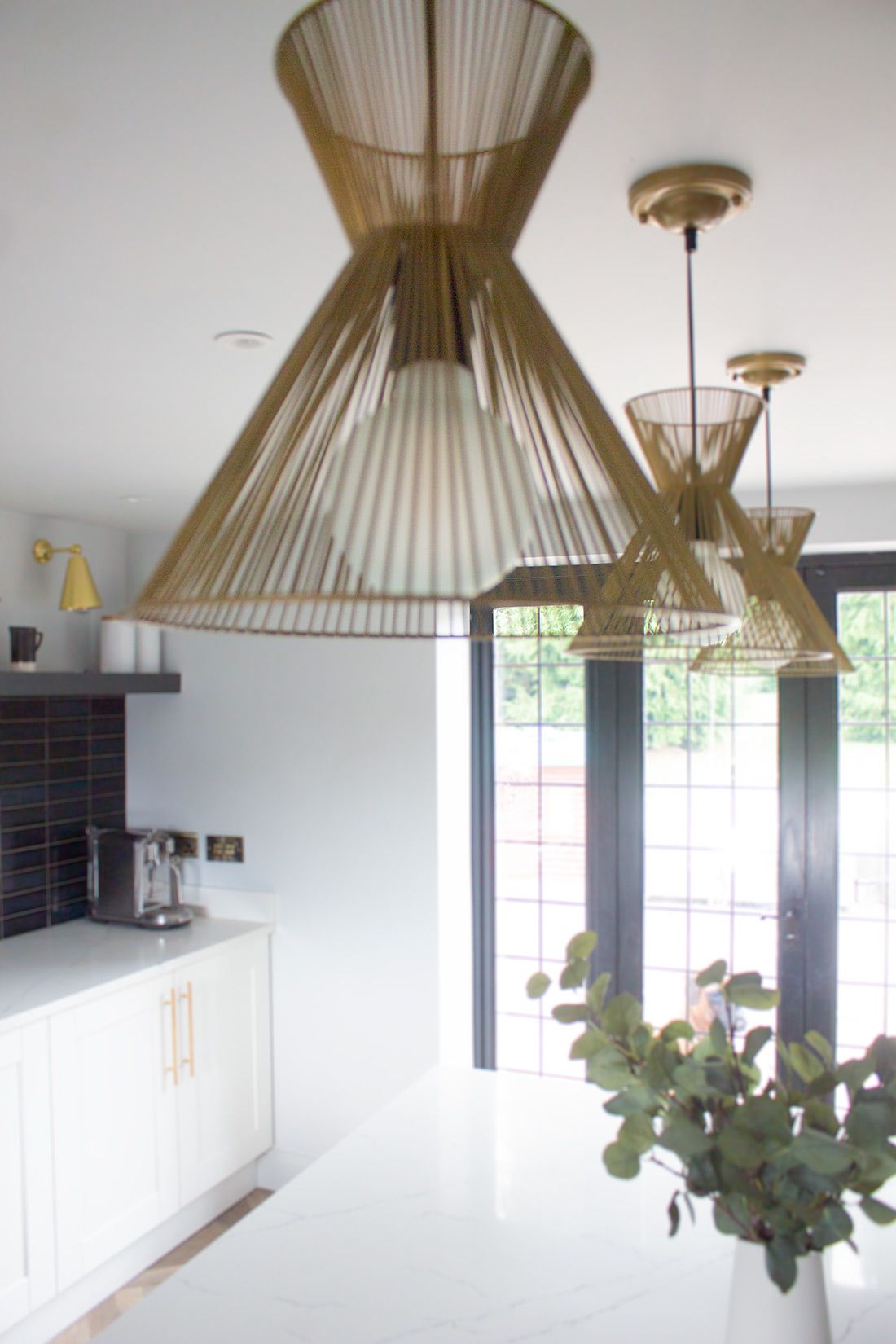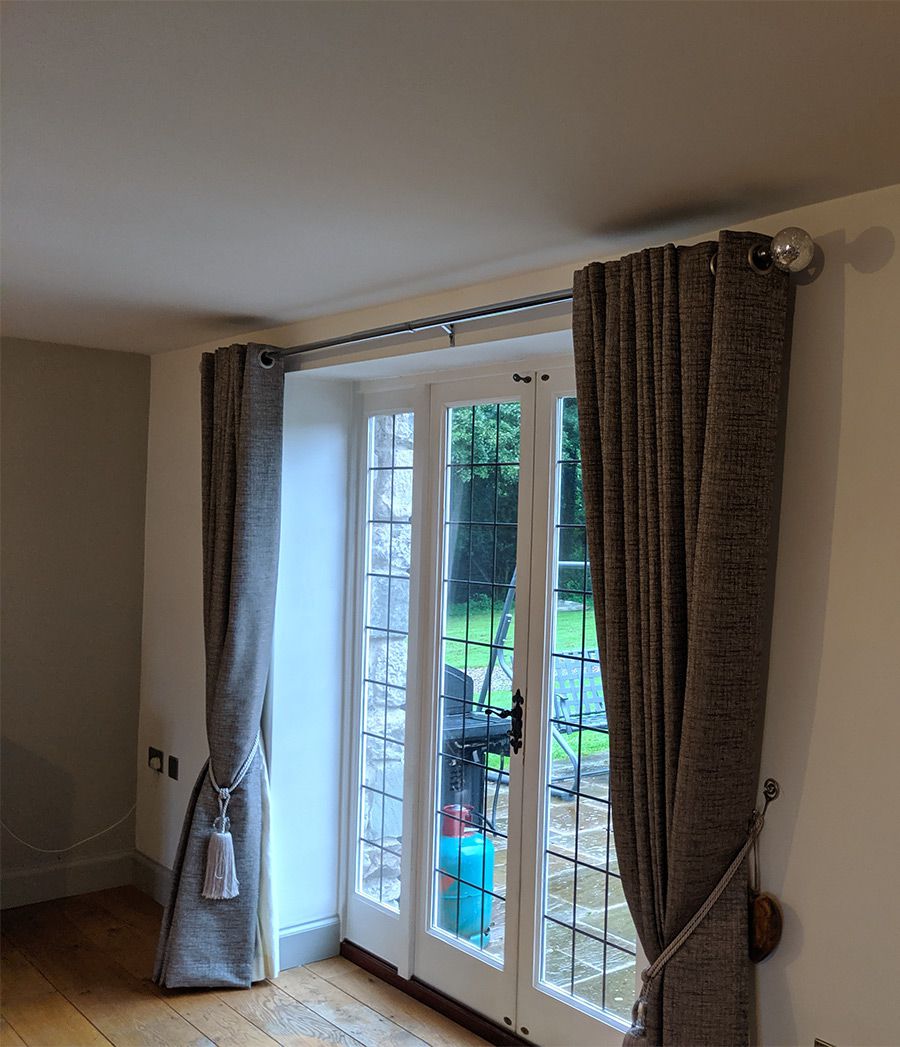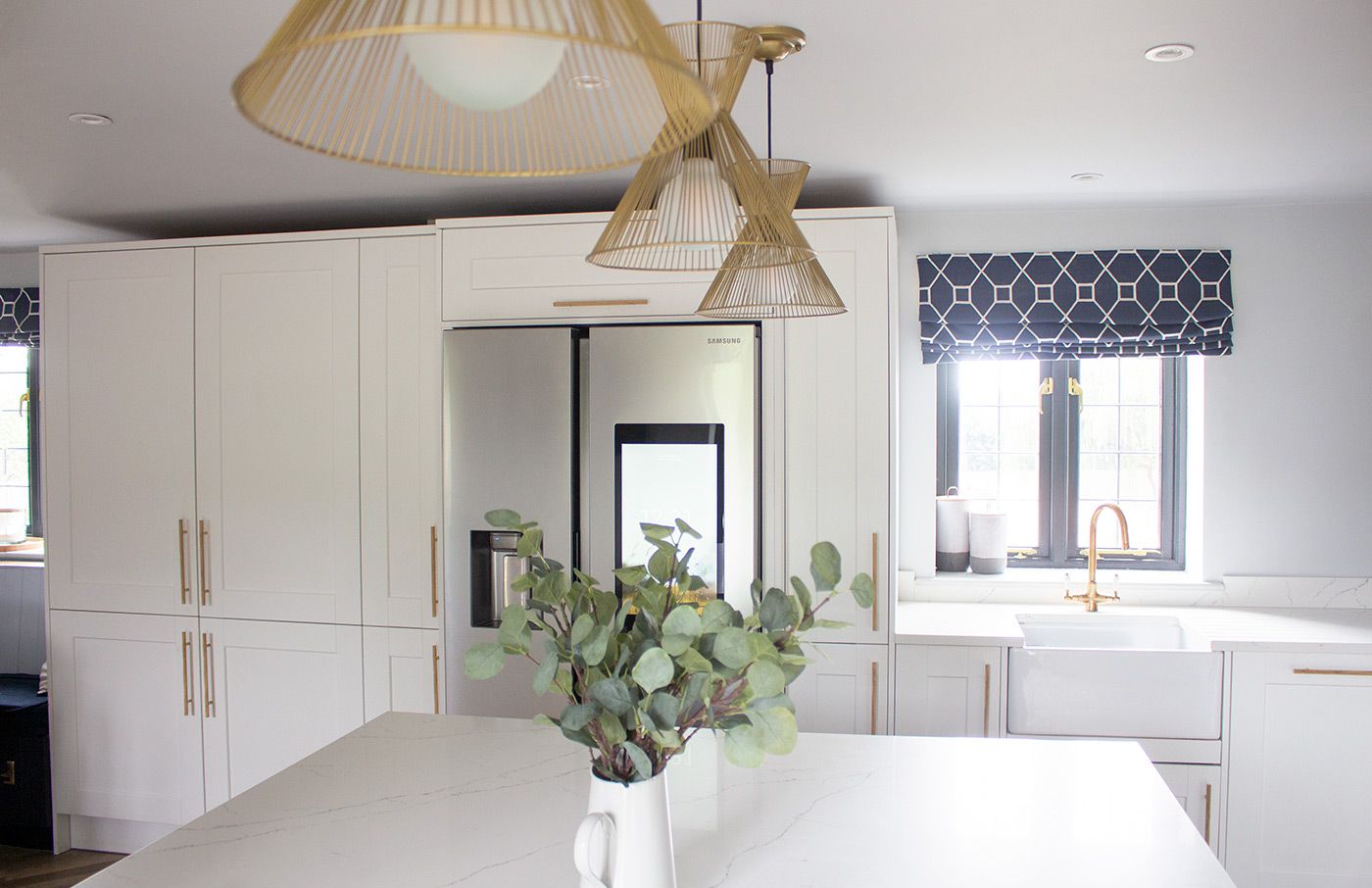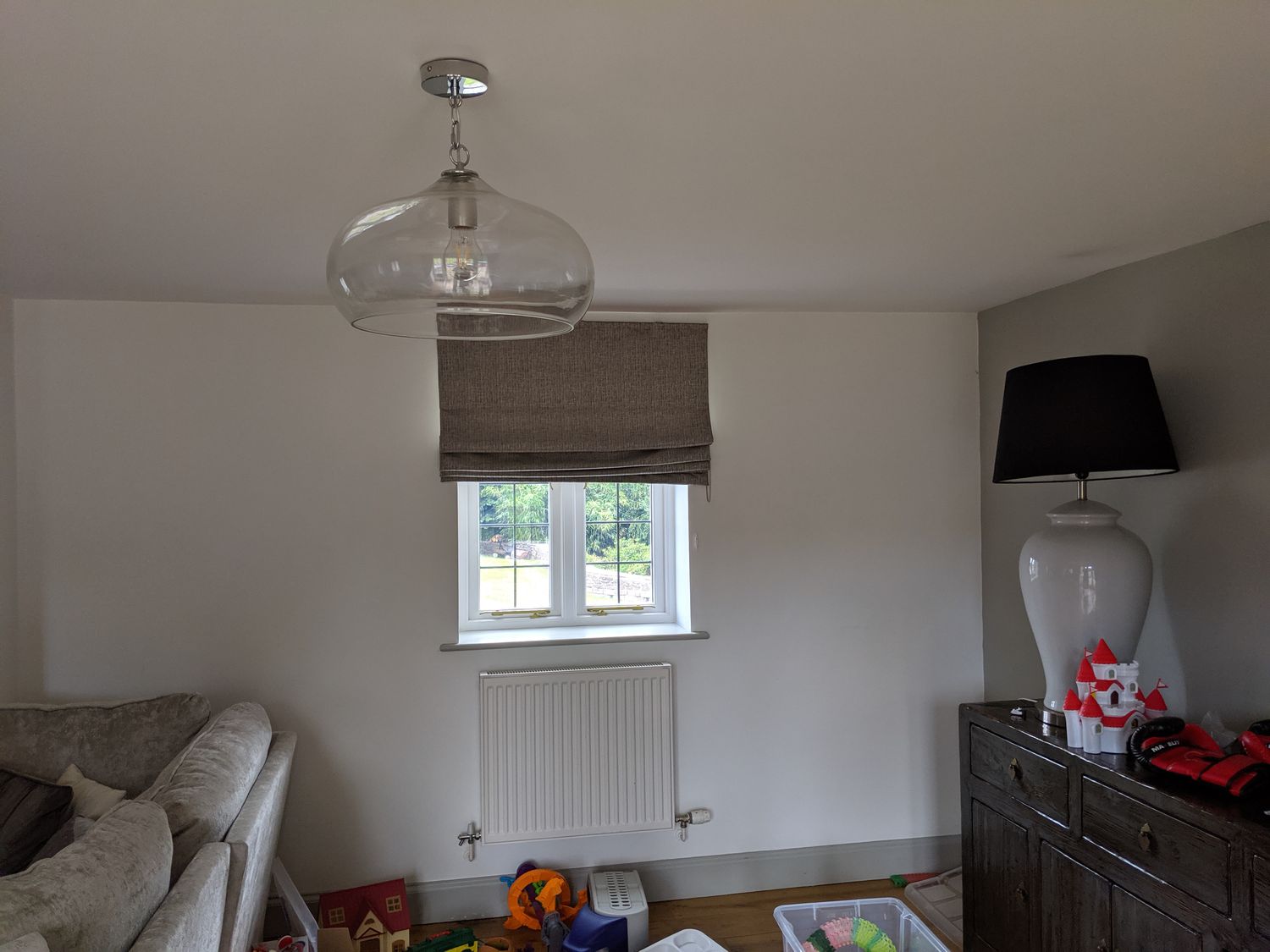 The tongue and groove banquette seating has been designed so the whole family can enjoy a meal comfortably together. Plenty of cushions and flexible lighting options were chosen to create the perfect atmosphere.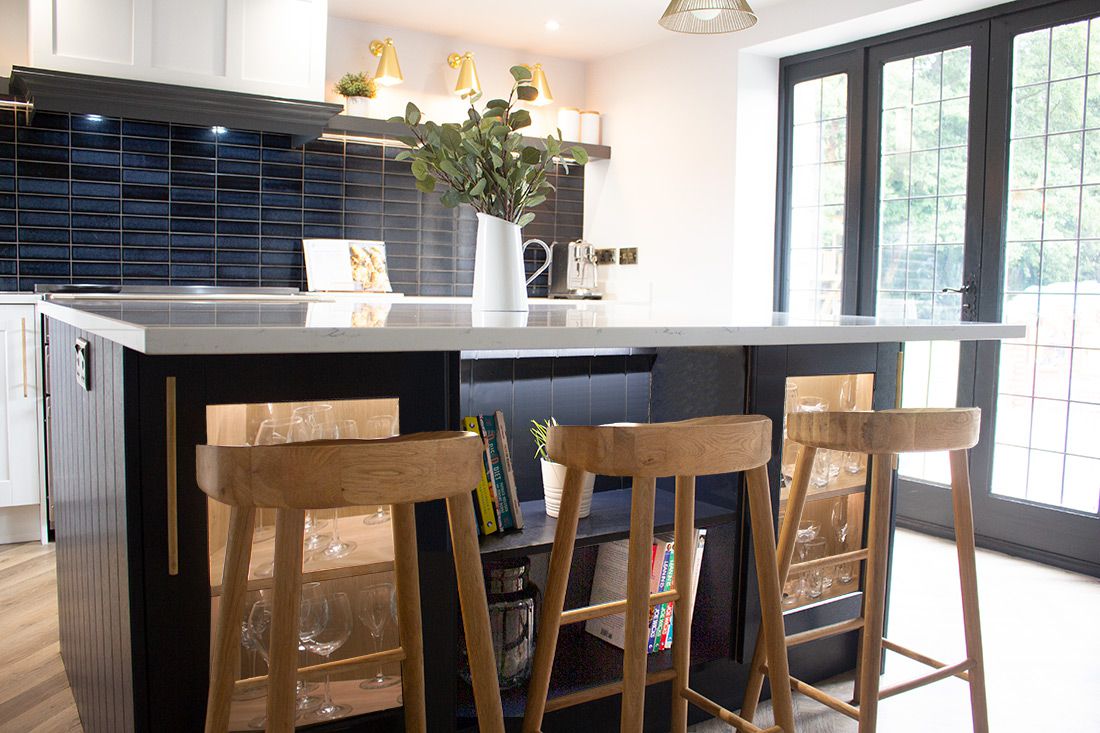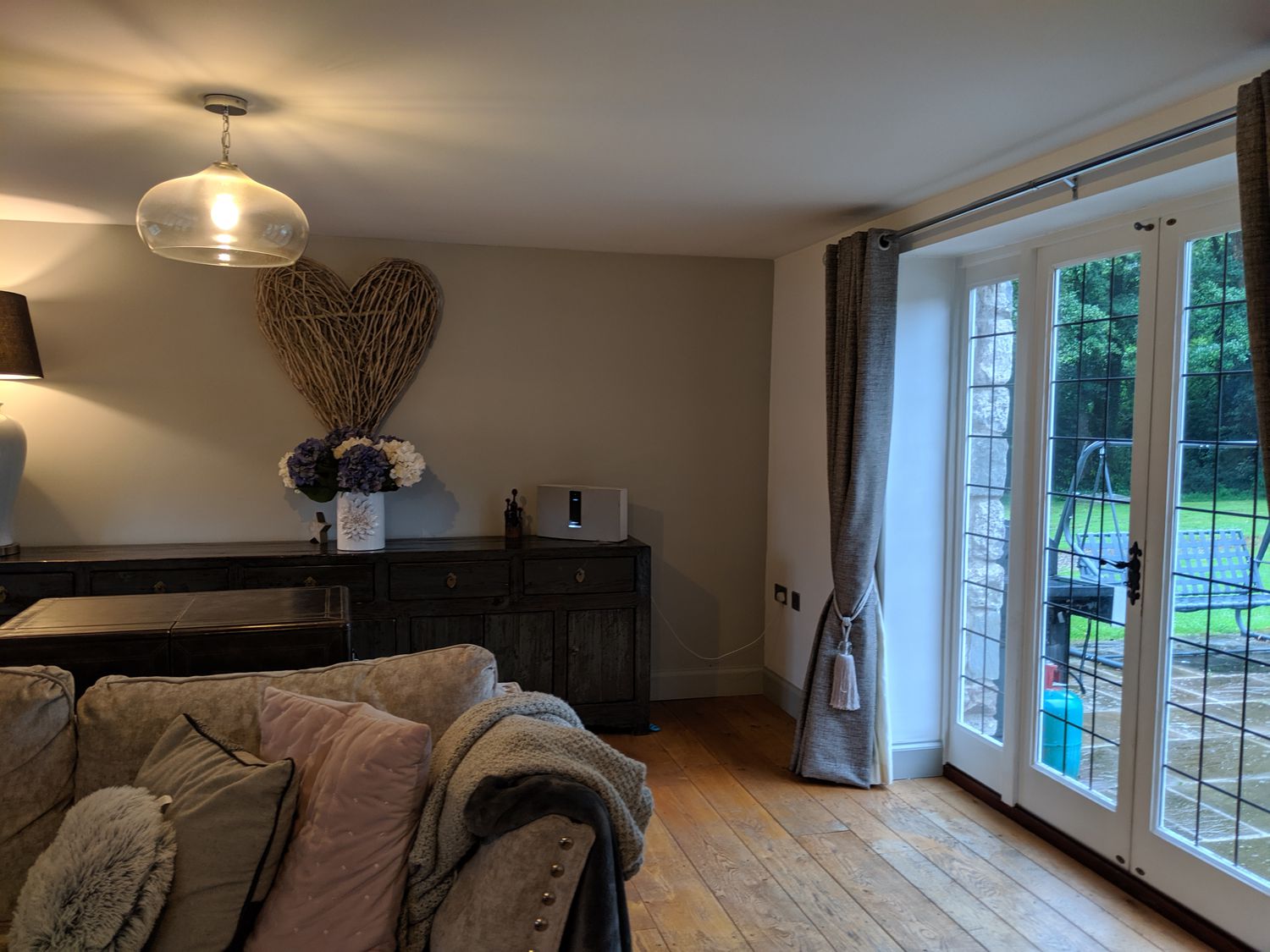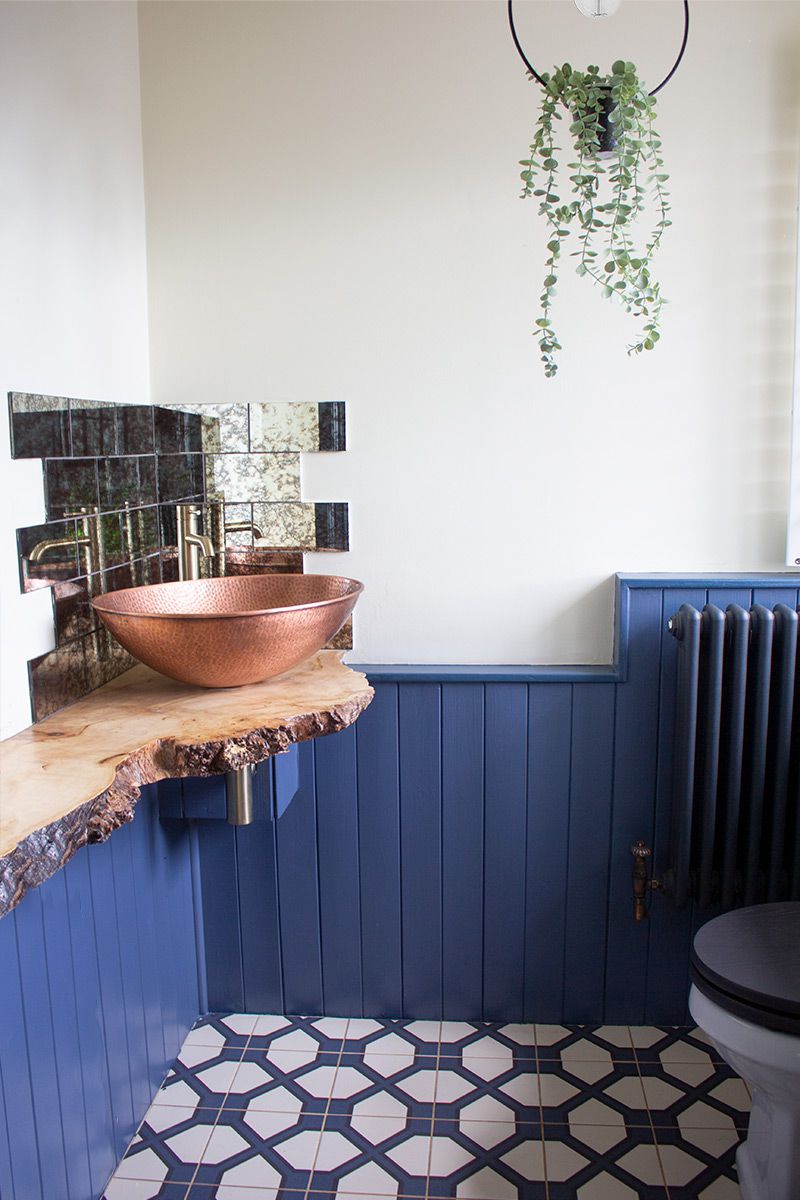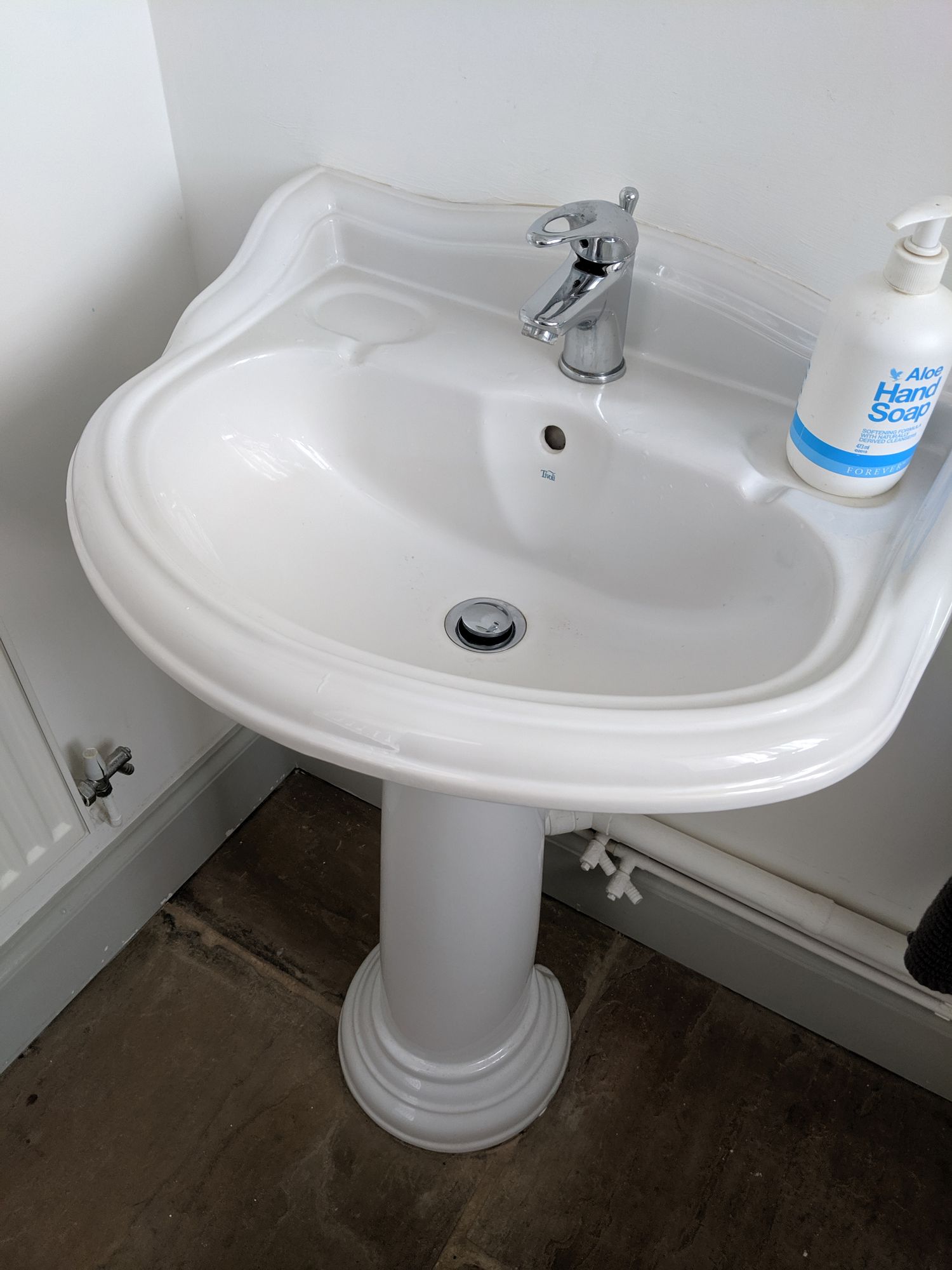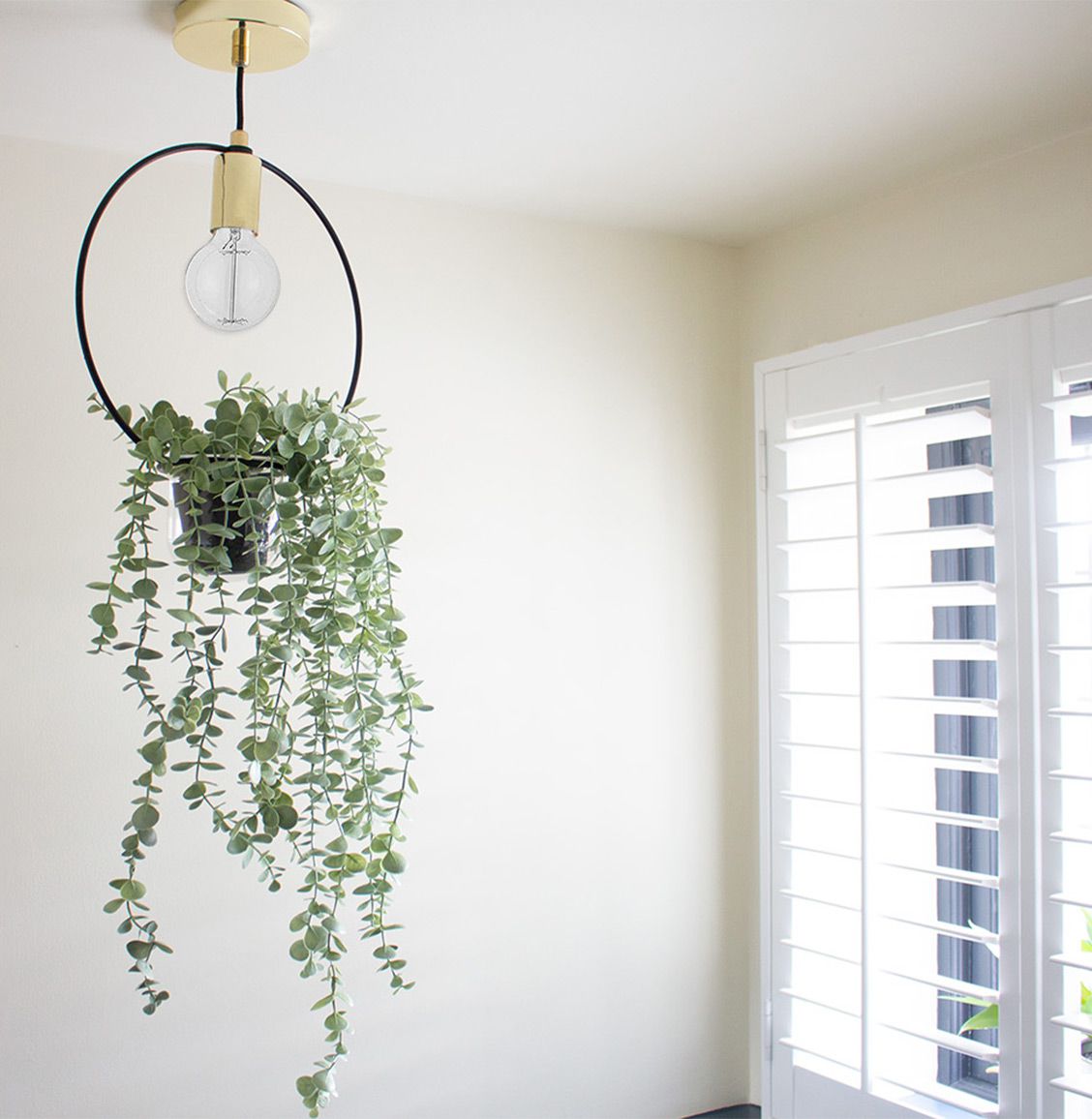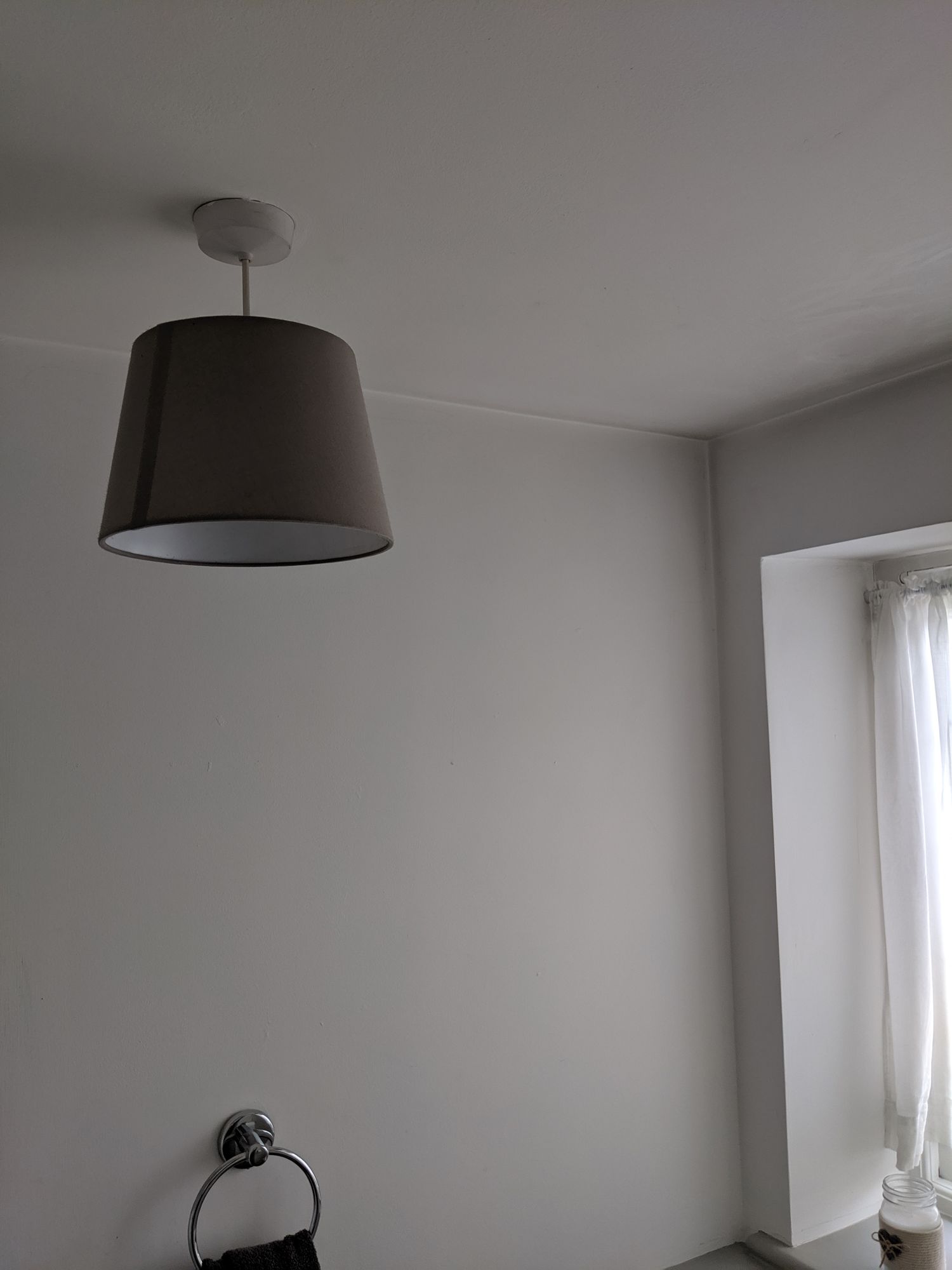 The downstairs loo is now more spacious, with a back to the wall WC, a smaller sink, and a cistern concealed behind dark blue tongue and groove panelling.
A counter top copper basin placed on a beautiful living edge piece of wood makes a striking sink area, finished off with foxed mirror tiles. Shutters have replaced the net curtains, and a gorgeous light fitting with space for a trailing plant adds softness.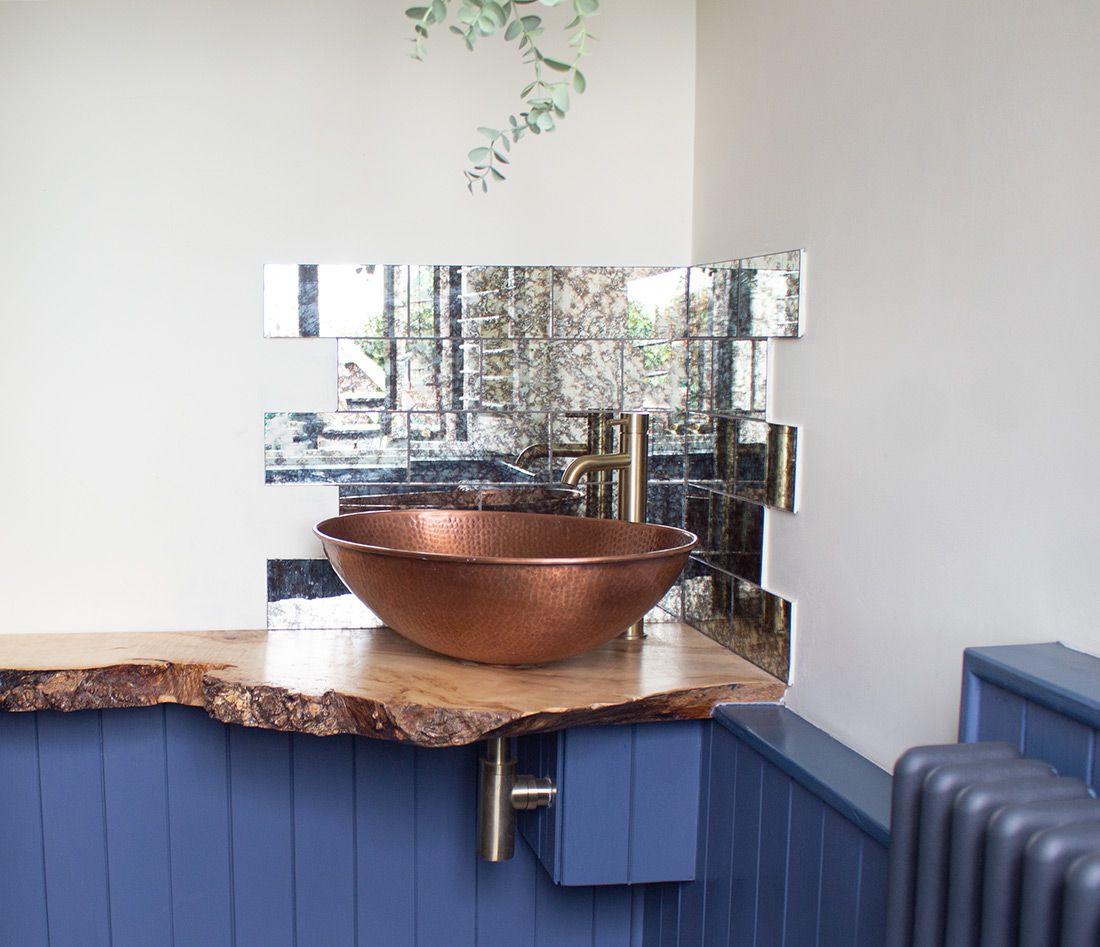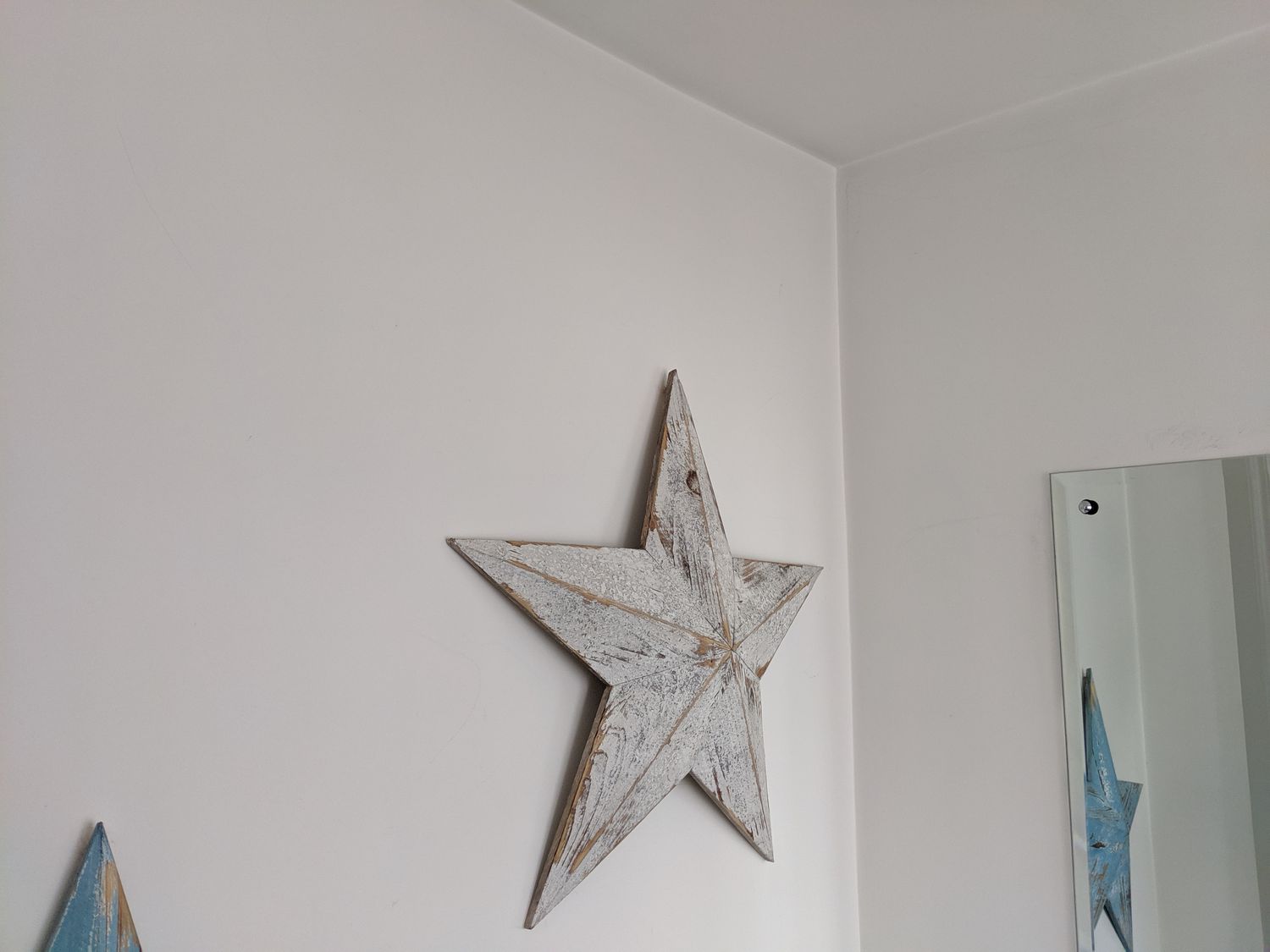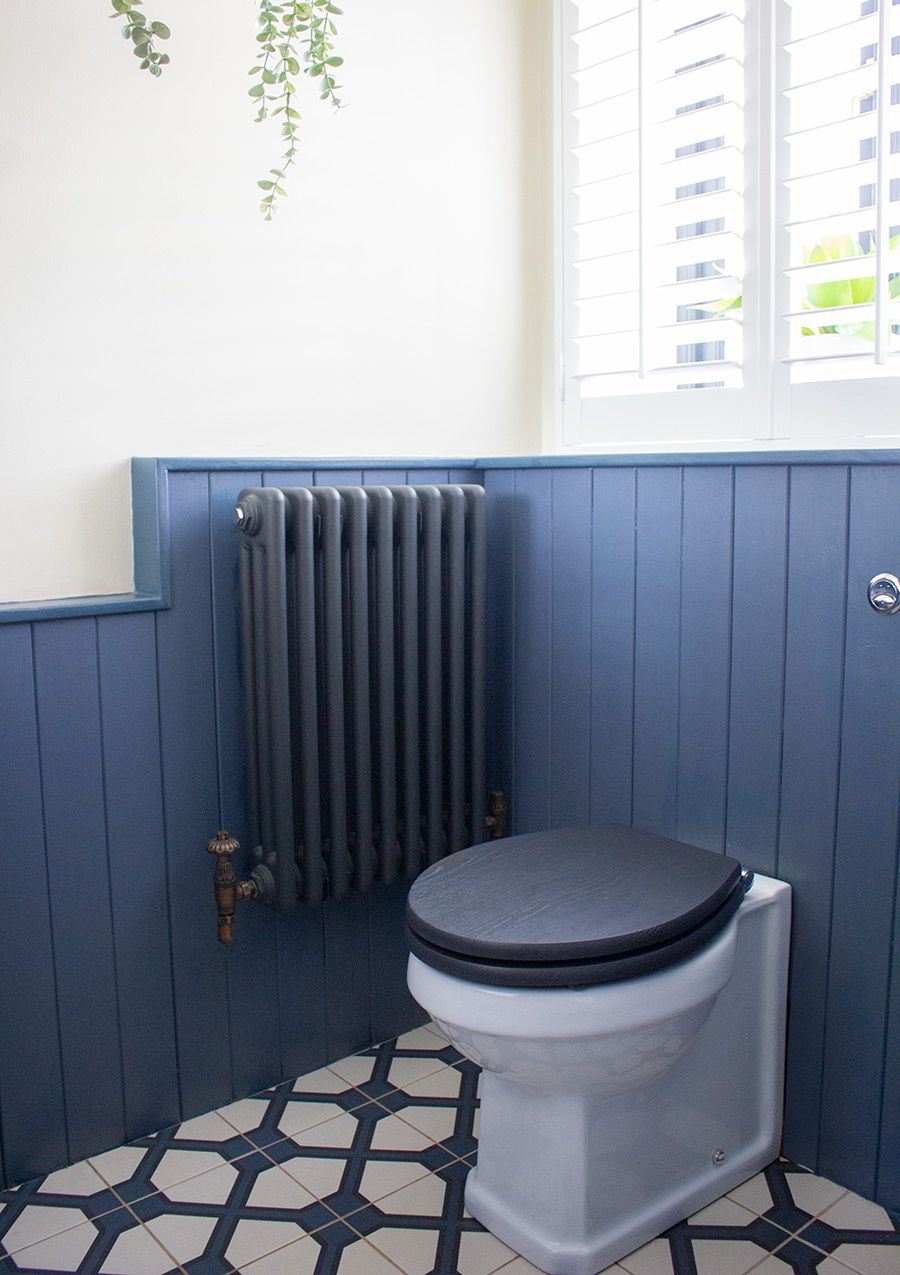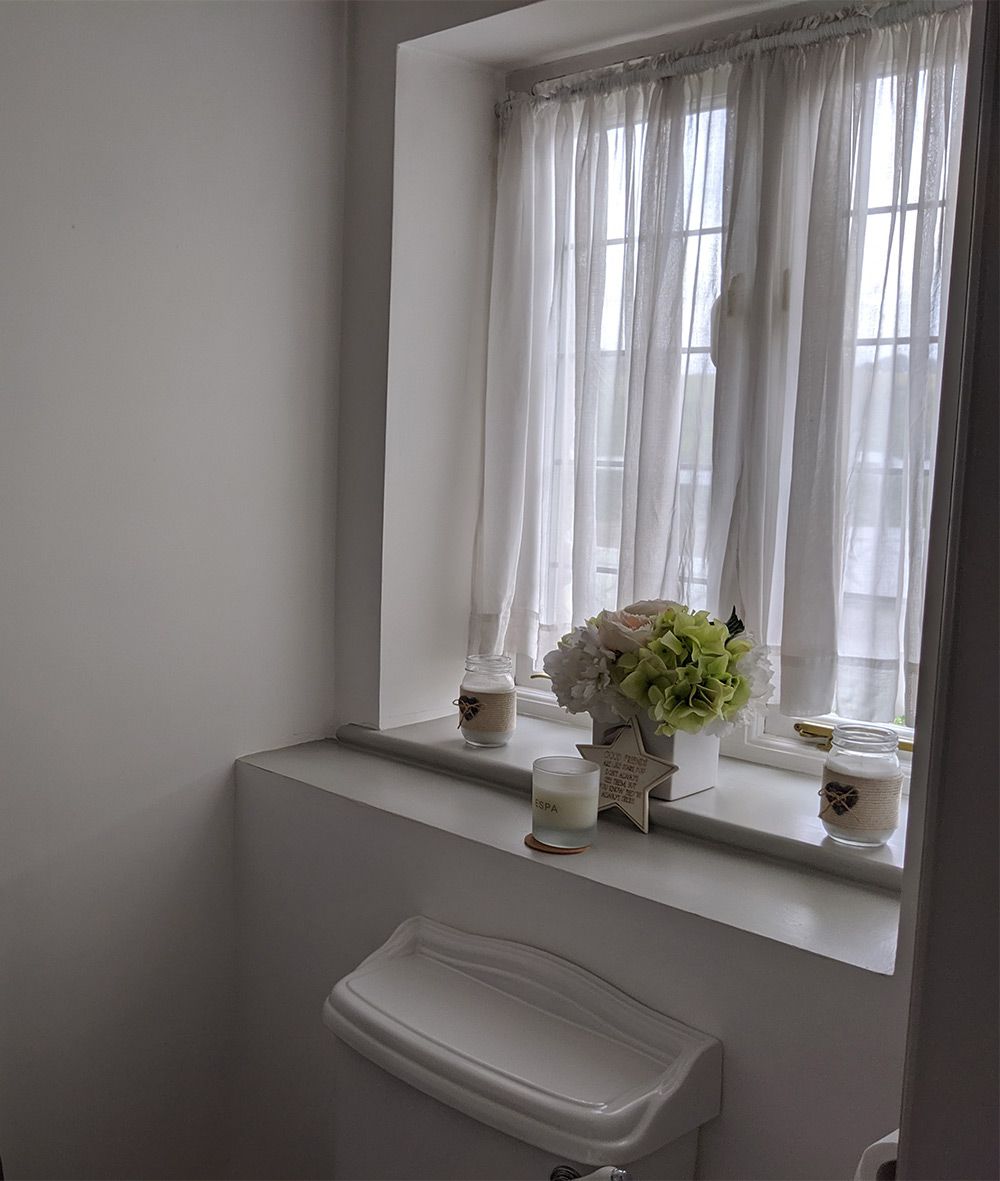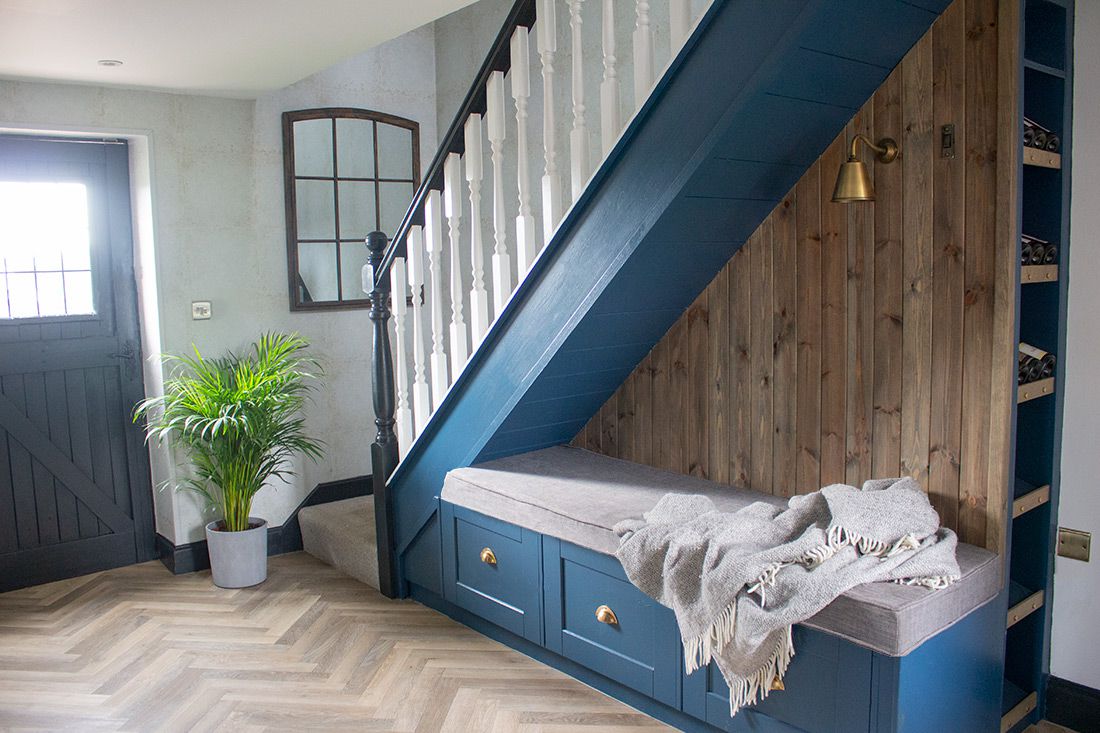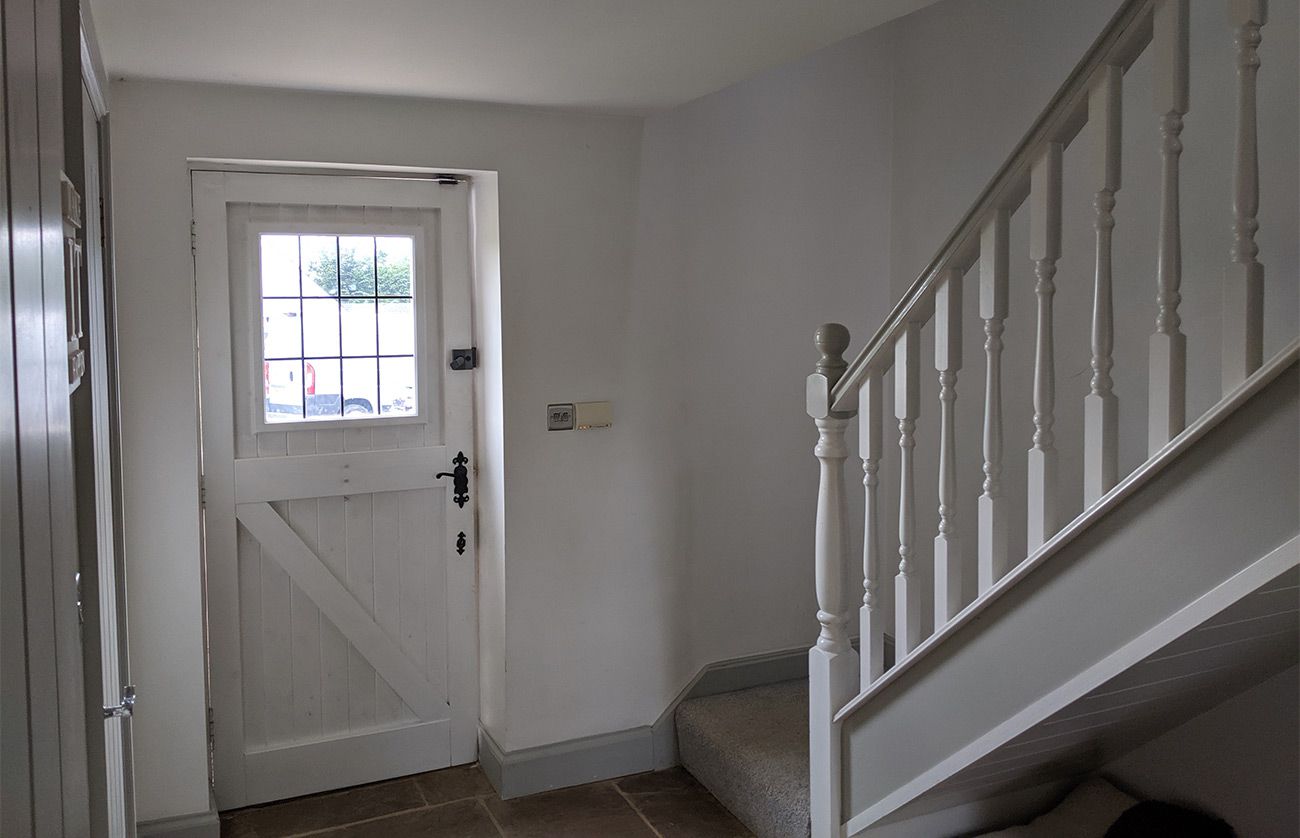 The hallway now has built in seating with storage under the stairs, new lighting and accessories, and a bespoke wine rack.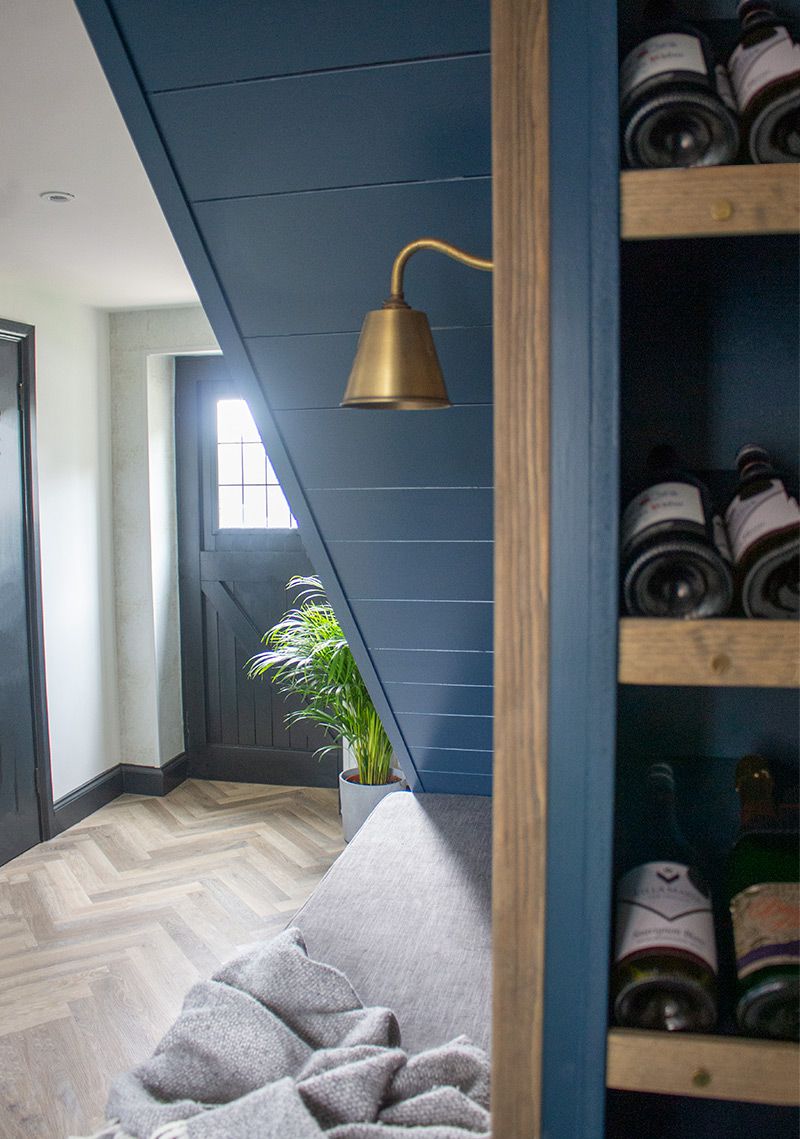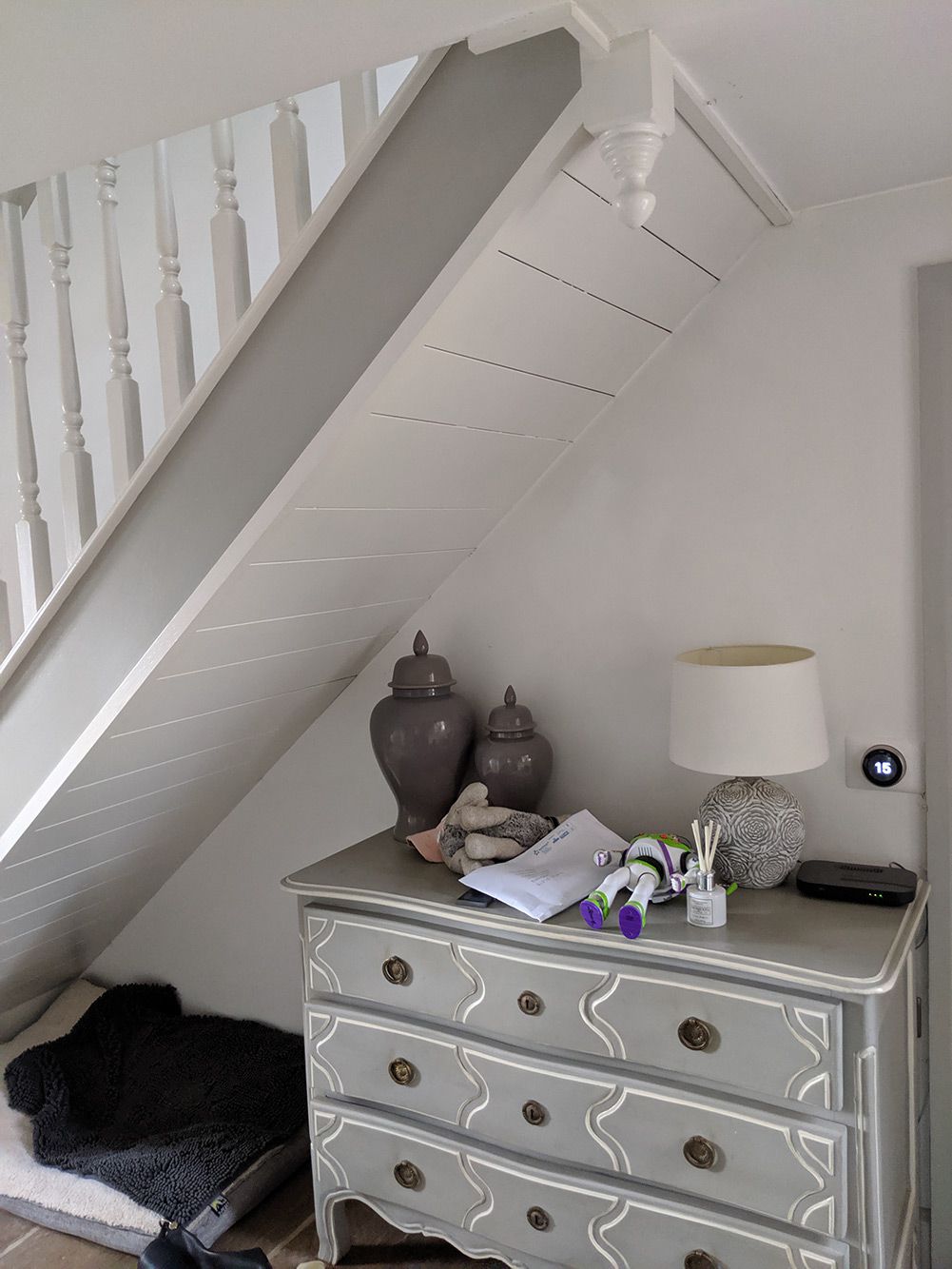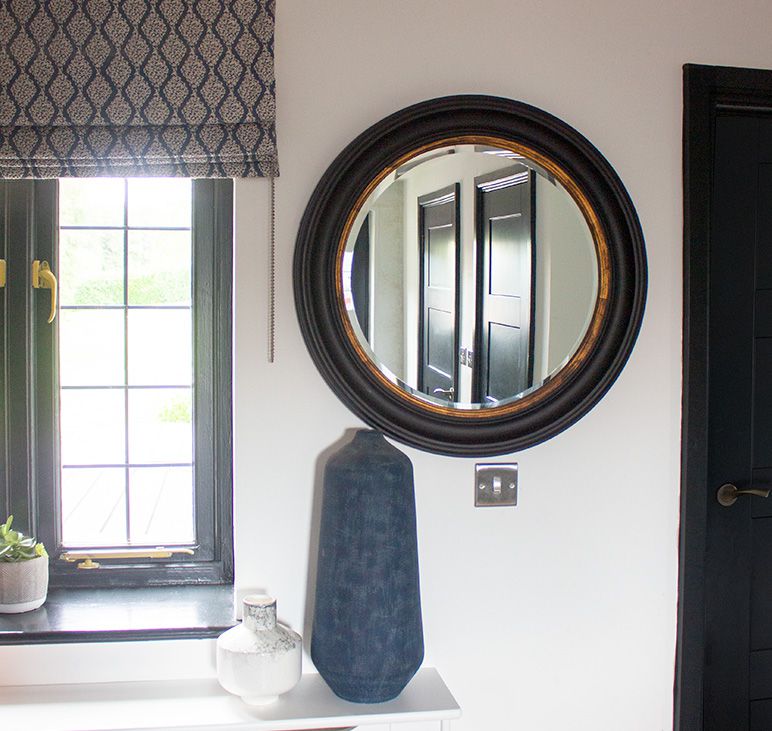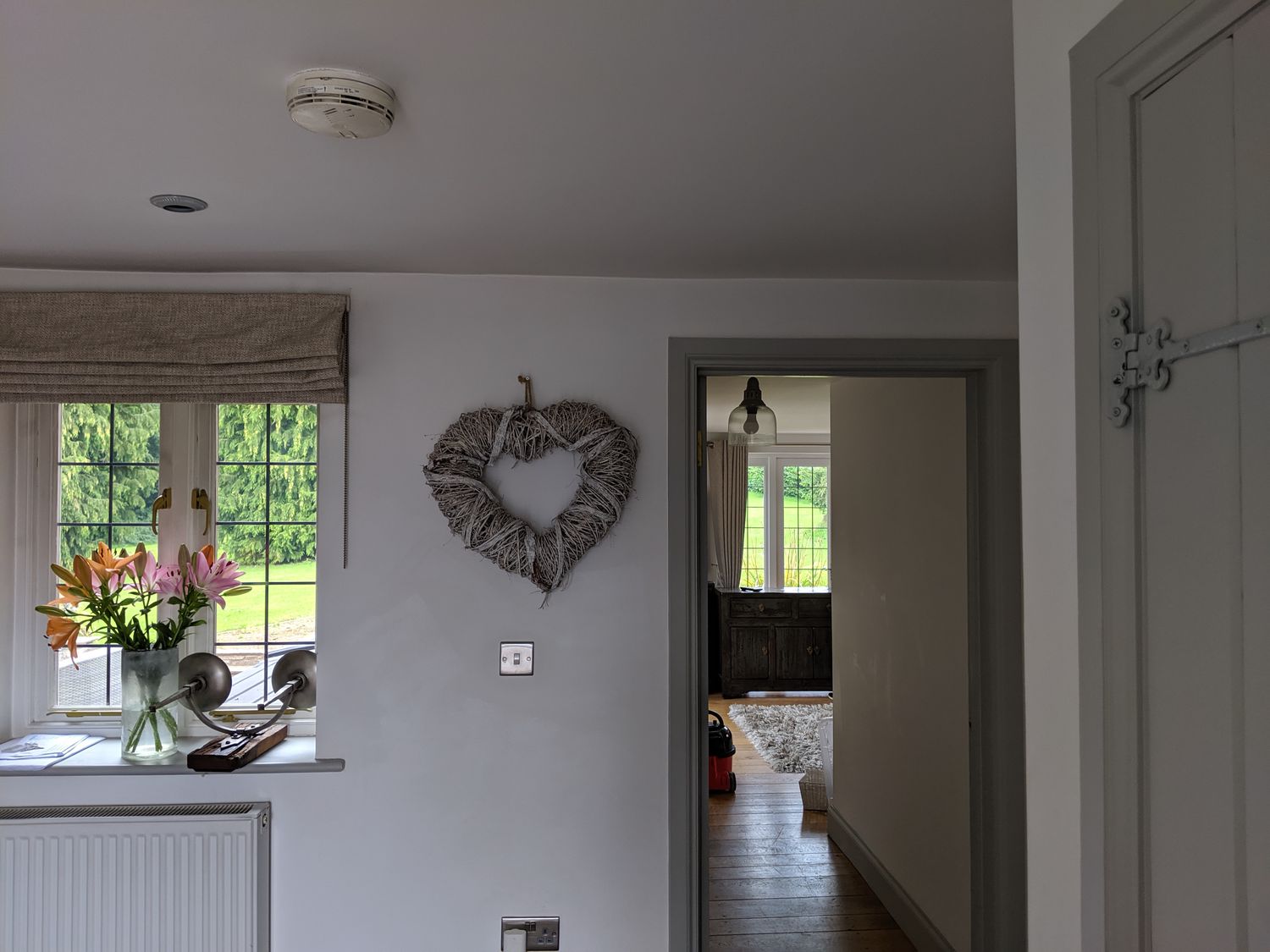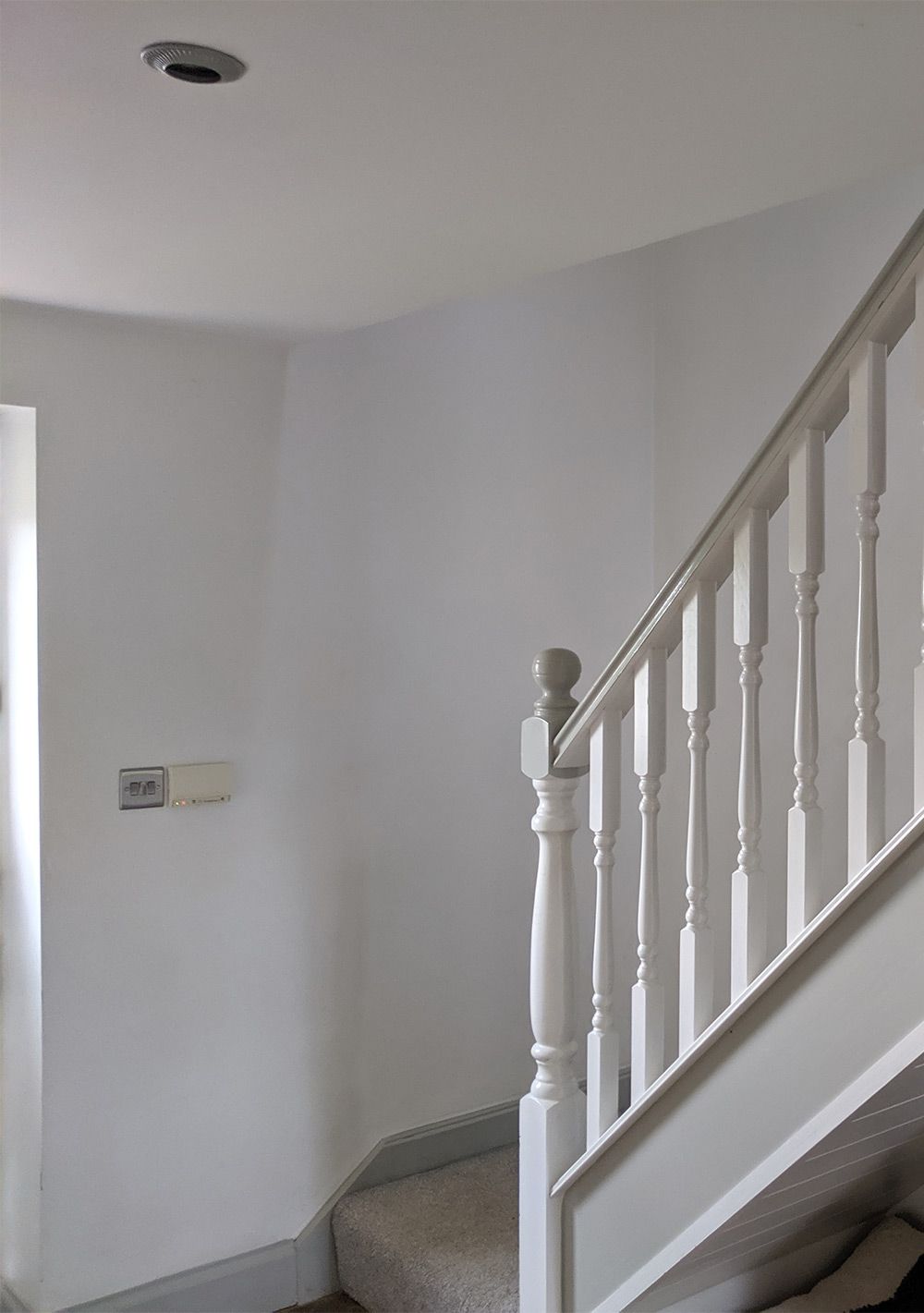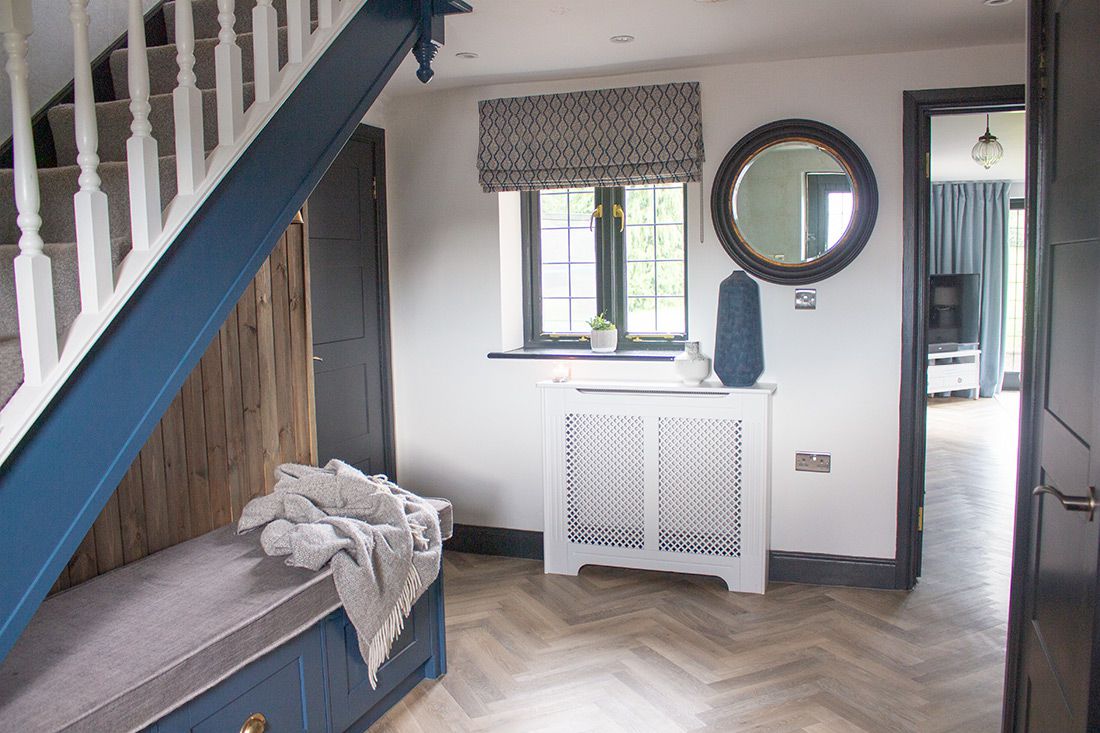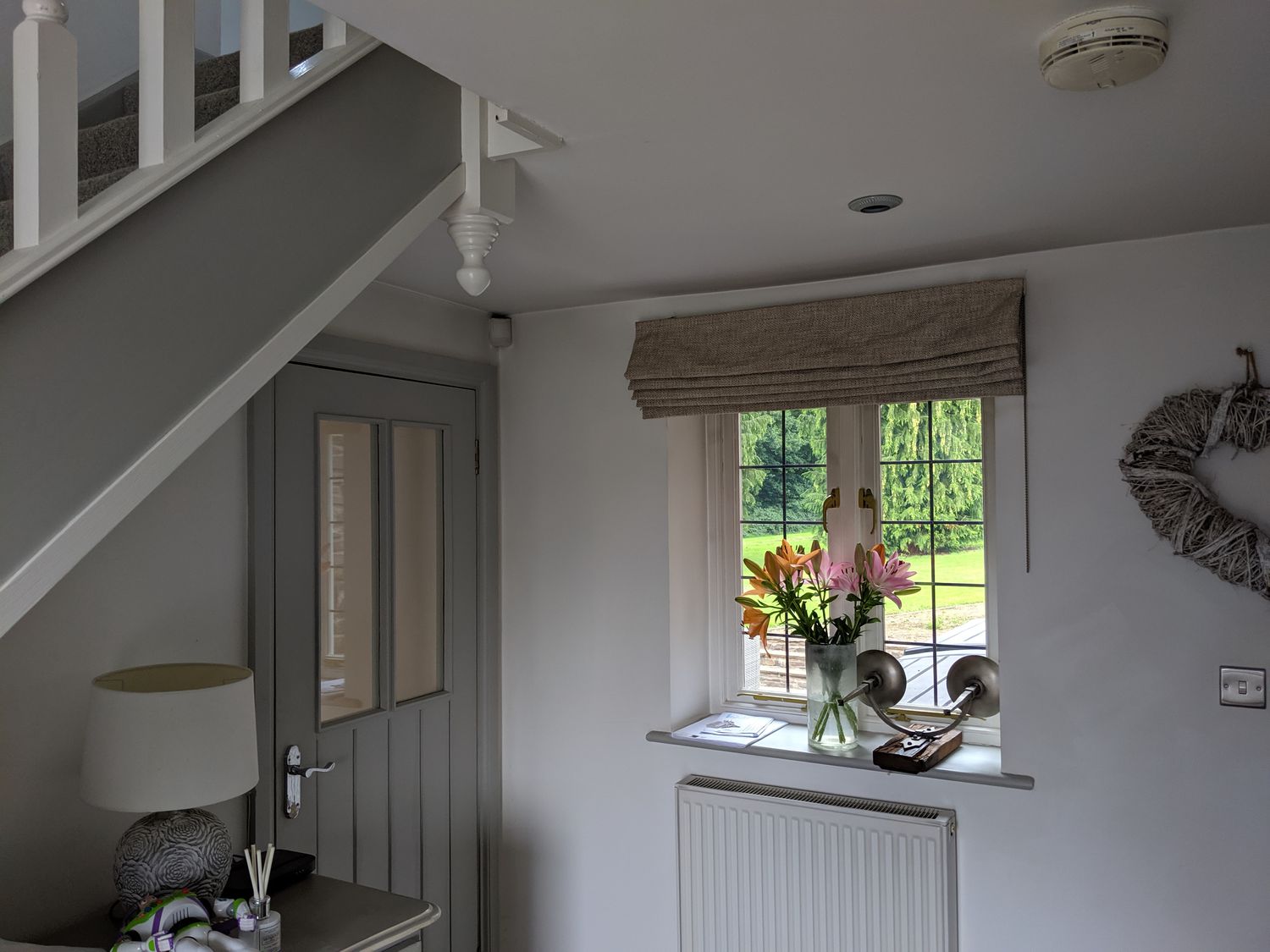 All the doors leading off from the hallway have been changed from grey painted rustic cottage style ones, to a more classic style, painted in a gorgeous off black.
The herringbone flooring has also been carried from the kitchen throughout the ground floor, to increase the sense of space and flow throughout the home, making it feel more restful.
See more of my work below