Glamorous Guest Bedroom
Before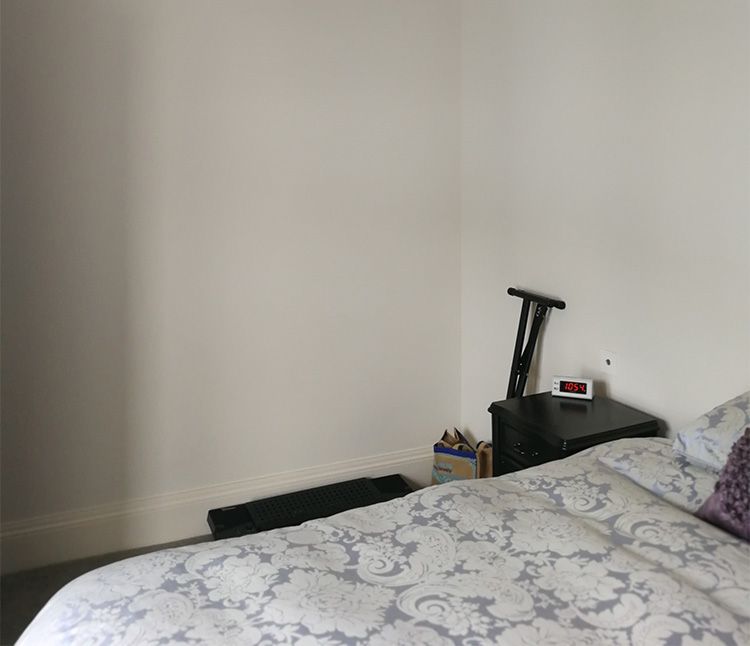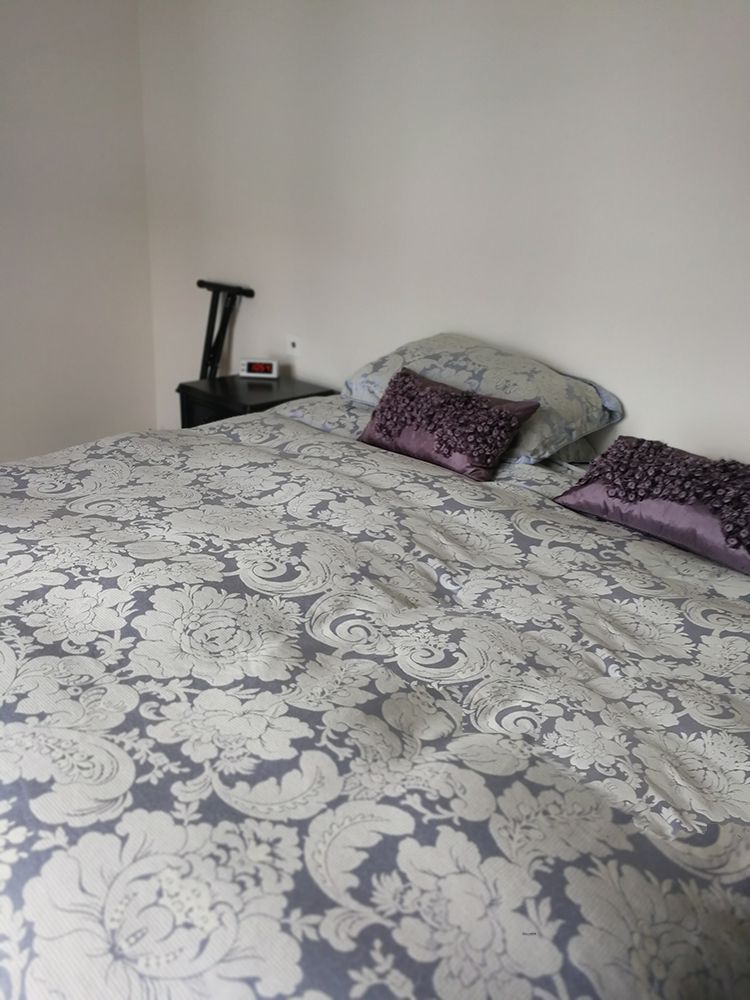 After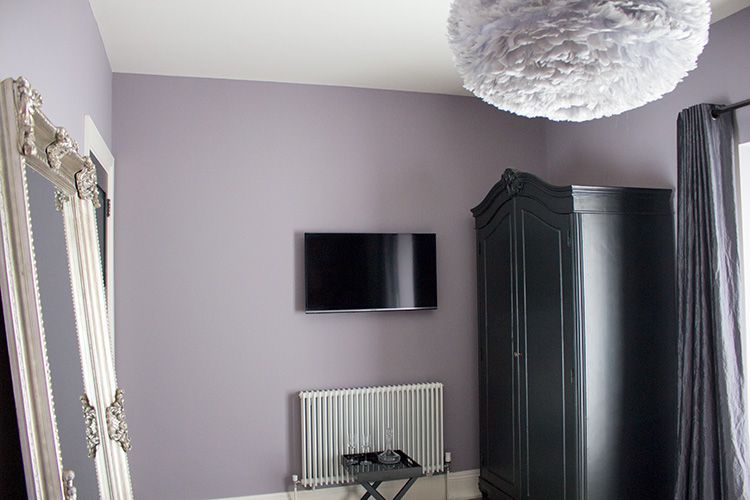 Brief
This room is in an impressive new build house with high ceilings and great proportions, but since the couple had moved in they hadn't changed much of the interior. They wanted this room to feel like a hotel and a really special place for their guests to sleep and relax. They felt that the off white walls weren't adding anything to the room and wanted a dramatic space which would wow their guests. They had a
super king size bed which fitted well in the room but I felt the layout wasn't making the best use of the available space. The couple liked purples, silvers, blacks and damask patterns but with so much choice available were afraid to make a mistake with the decor. They also wanted some seating, with smaller bedside tables and to put the TV on the wall along with some artwork and accessories to finish off the design.
Outcome
The first suggestion I made was to improve the layout by moving the wardrobe to the other side of the room, which meant that the bed could go against the wall you see when opening the door. This made the room feel bigger and made the large bed the focal point. The bed didn't have a headboard so I had one made in a luxurious grey velvet, and found the perfect statement wallpaper for behind the bed, with a dramatic peacock pattern which shimmers and reflects the light. We chose a rich deep lilac paint shade to tone with the wallpaper, and I found some simple grey bedside tables and upped the glam by changing the handles to purple glass ones. I added an upholstered bench at the end of the bed to provide seating, and an oversized ornate silver mirror for guests to use. The final touches were a tray table for drinks, supersoft high quality bedding, copper lamps, an oversized feather pendant light and new voile curtains in a luxurious fabric for privacy.