Decorex 2022 - interiors inspiration, ideas and icons
9 min read
Published 28 Oct 2022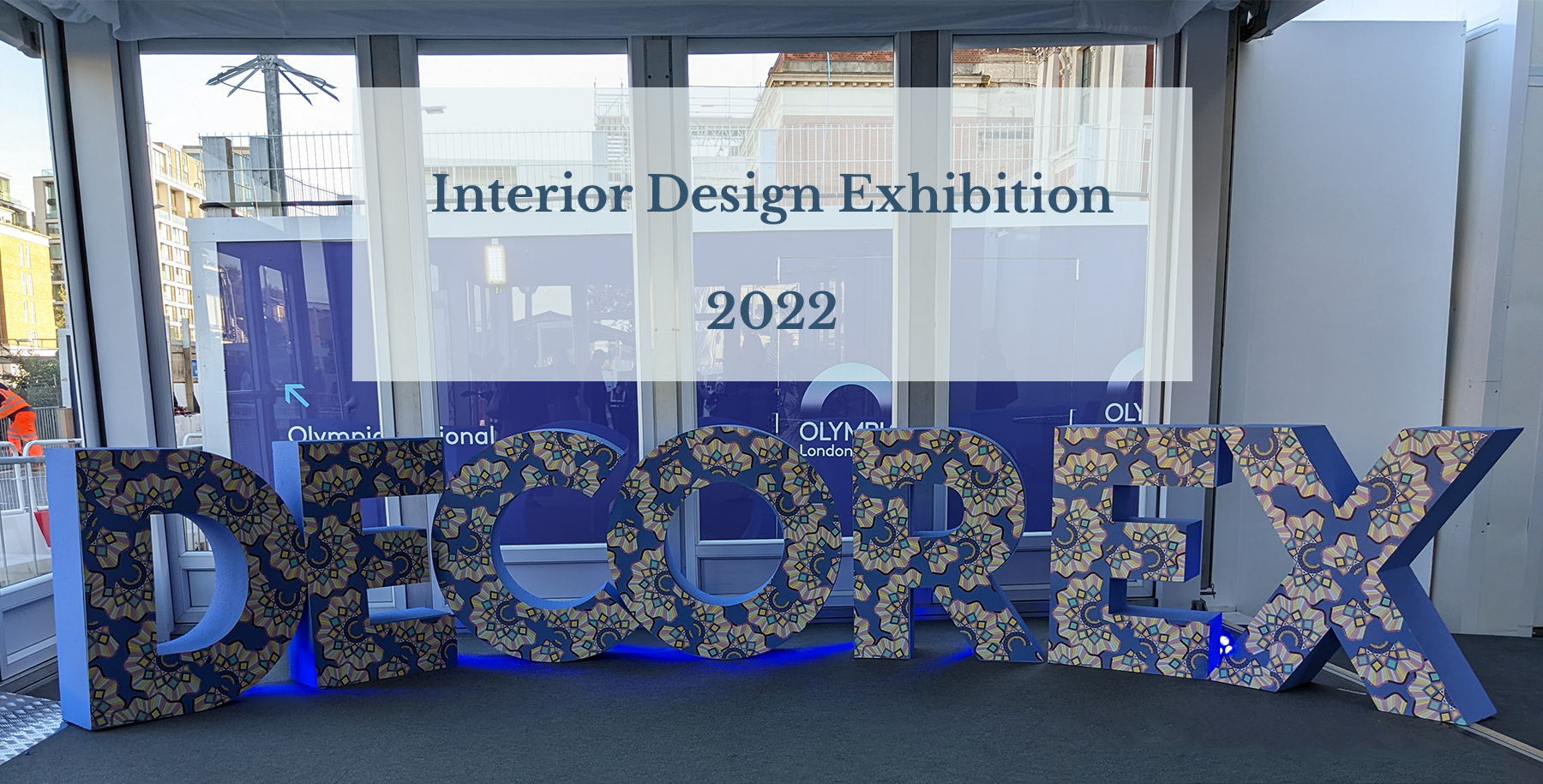 Decorex, the interior design trade fair, is back! It's held every year at the beginning of October, but for obvious reasons the last two years it was held virtually, and this is the first year it's been back in real life. And I have to say, it is joyous to attend in person. I 'attended' some of the online events over the last couple of years, and it wasn't the same at all. For me, the point is to go and see, touch, and experience the products being shown, soak up the atmosphere, meet and connect with people, see the faces behind the brands and often meet the makers themselves. So, my assistant and I travelled to London to take it all in.
It's held in the historic Olympia Exhibition centre, a beautiful industrial Grade II listed building, which opened in 1886. It's lovely to just be in the building and to see the impressive structure, as it's a pretty large feat of engineering.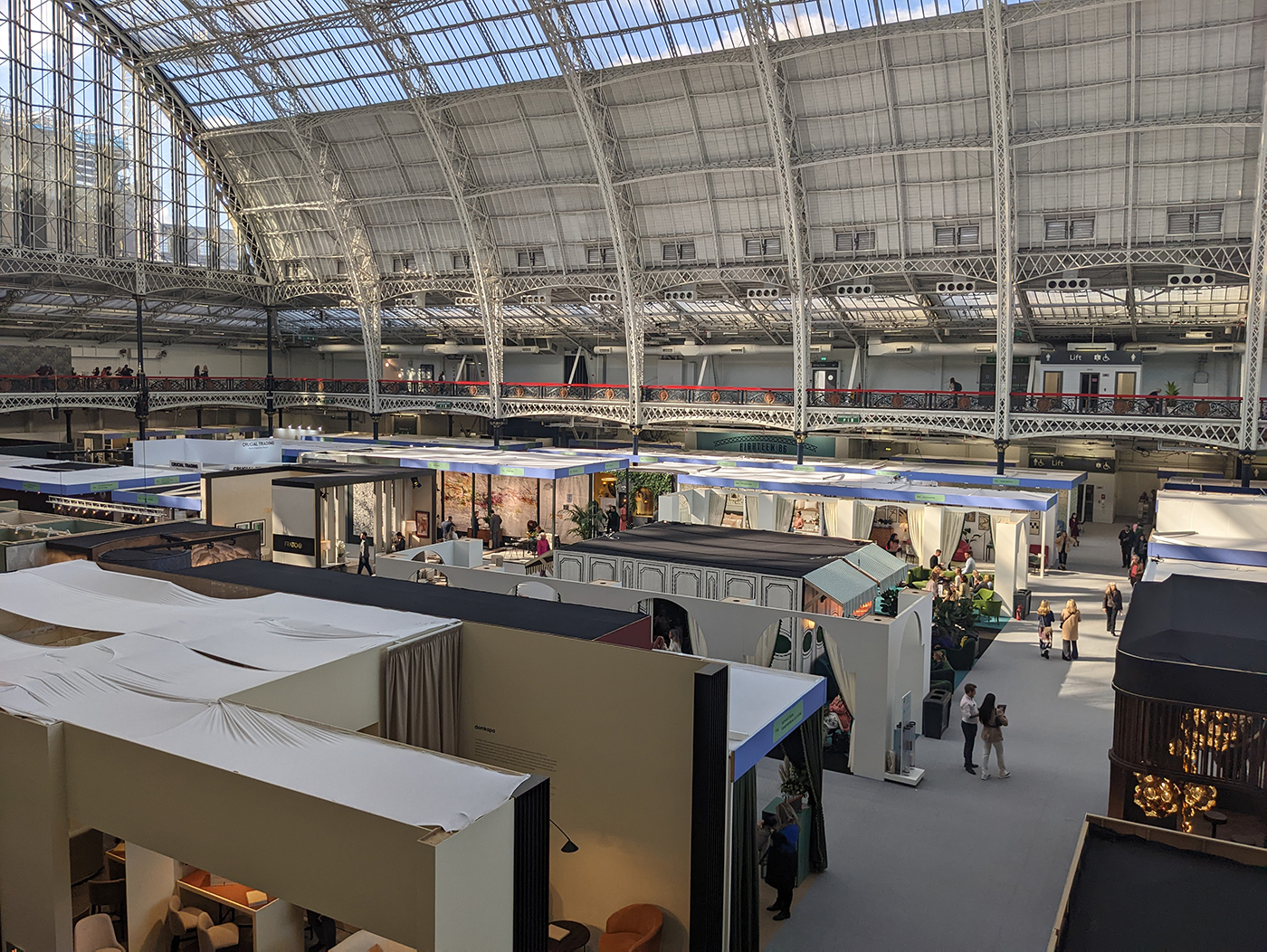 The grand hall of the Olympia Exhibition Centre, London
Even the basement area (which is now the cloakroom) is beautiful - just look at those tiles!
The exhibitors spend weeks planning their stands, and there's even a competition for the best presented one, with the result that many are worth looking at just for the decor of the stands alone.
| | |
| --- | --- |
| | |
| A beautifully decorated doll's house at the stand of Annika Reed | A cool branded light bulb on the Pooky lighting stand |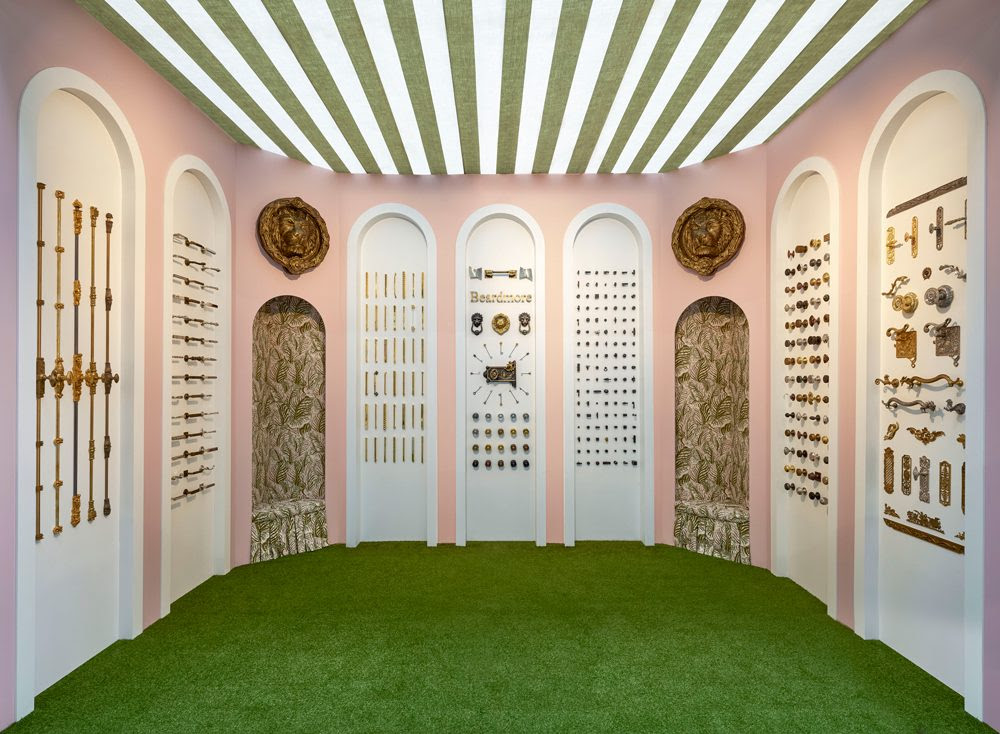 The Beardmore hardware collection stand, who won the prize for best stand last year
There is also a programme of design talks every day, which cover topics such as what the upcoming trends are, how to use lighting in interiors and how we can make the industry more sustainable. One of my favourite talks this year was from fashion designer turned ceramicist Henry Holland, who was both funny and brutally honest about the experience of having his first business collapse, and then starting a new one during lockdown.
The design talks theatre was sponsored by wallpaper brand Cole and Son, as was the cafe, which was adorned with wallpaper and pattern from their collaboration with Stella McCartney. I loved how they divided the cafe into two halves and had each colourway of the same wallpaper on opposite sides. They even matched the carpet in too!
The Cole and Son x Stella McCartney decorated cafe
On to the stands themselves, showcasing the all important new products and ideas. There was a lot to see, and it gave me tons of inspiration. I loved the fringing and gathered skirts, and the generally frou frou feel on display. I'd call it 'fresh Victoriana' - a modern take on the heavy Victorian style of decorating, but with a much lighter and more playful touch. Skirted furniture is definitely a strong trend, and you can bet its on it's way to a store near you soon.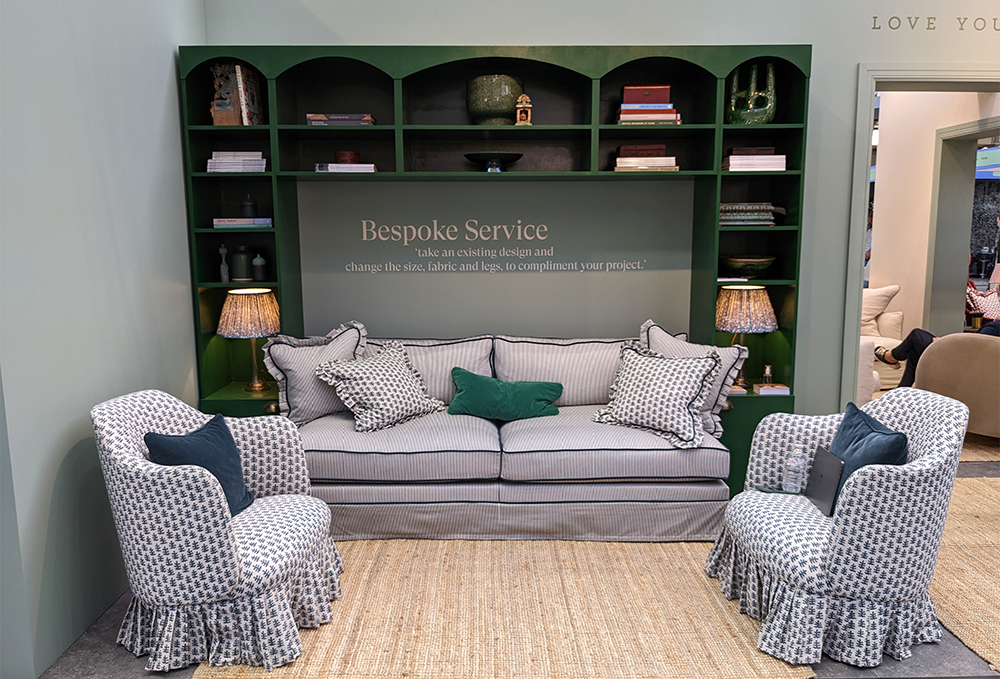 Skirted chairs at the Love Your Home stand
| | | |
| --- | --- | --- |
| | | |
| A fringed lamp at the Pooky lighting stand | A skirted sofa at the Haines Collection stand | A fringed sofa at the Samuel and Sons stand |
I was surprised to see that the trend for 'Millennial pink' is still going strong. I designed my pink kitchen way back in 2013, when the blush pink colour was just starting to emerge as an alternative to the greys we had all been decorating with. It has now become an interiors staple, with some calling it the new neutral, and paint companies produce many different versions from 'Setting Plaster' to 'Light Peachblossom'. There was lots of pale pink at Decorex, from the stands themselves to the fabrics and wallpapers, as there has been for the past few years, but what was new was the pairing of these delicate pinks with pale oranges.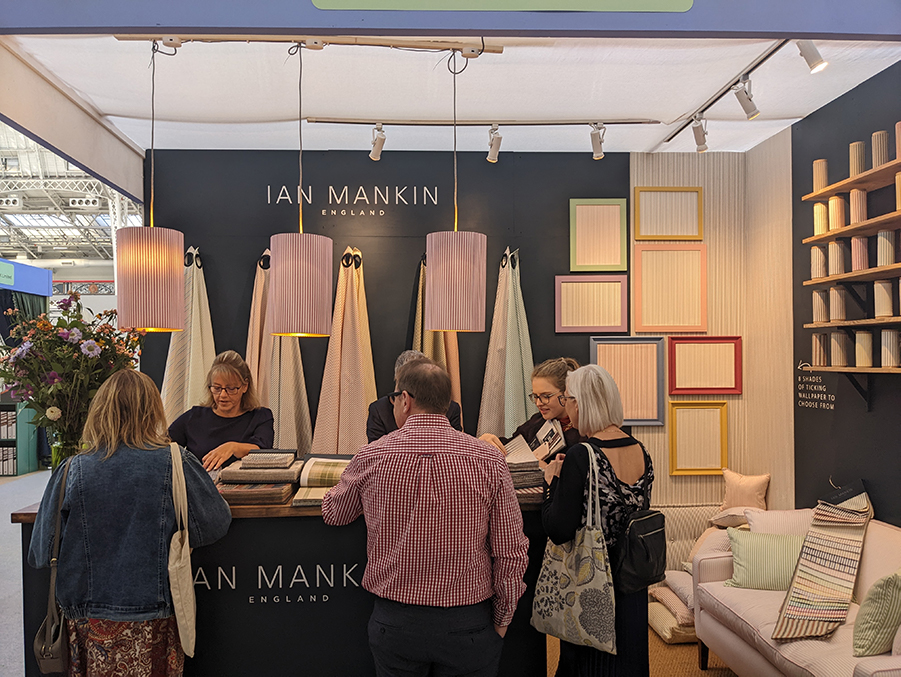 Fresh pink stripes at the Ian Mankin stand
Some stands even used this pairing in a bolder way, and I loved the clash of the stronger orange tones with pinks from the Fuschia family.
The freshness of the pale pink and orange colour palette also translated into a general feeling of lightness, with pastel colours adorning more traditional patterns such as ticking and stripes. Stripes themselves have been given an update, with lots of wiggly lines and uneven applications. The squiggles even made it on to mirrors!
Curves are another trend which show no sign of going away. You might remember the last time I wrote about Decorex, I said that curved furniture was the new kid on the block. Well, now it's grown up and is here to stay. Everywhere I looked curves had made their way on to the furniture, and even the stands themselves.
| | |
| --- | --- |
| | |
| Curved bathroom furniture at the THG stand | Curved display boards at the Curiosa stand |
| | |
| --- | --- |
| | |
| A curved sofa at the Liberty stand | A curved wallcovering display at the Orac stand |
All these wavy forms have also influenced the design of our bedrooms. If you've looked at Instagram lately, you'll have seen covered and wavy headboards everywhere. These are often oversized and exude luxury, as it seems we all want to create that safe, cosy haven in our homes. There were lots of covered headboards on the stands, with one which caught my eye particularly - an upholstered headboard on a cast iron bed frame - which offers the best of both worlds in my opinion.
| | | |
| --- | --- | --- |
| | | |
| A four poster bed with an upholstered headboard from Recoire | A shaped upholstered headboard on the Naturalmat stand | Another shaped upholstered headboard from the Cornish Bed Co. |
This display of textures and organic forms we're seeing reflects our need for that tactile experience along with comfort. It's a direction that has been evolving in interior design since we had to enter a virtual world and couldn't touch things or hug each other. We've realised how important the sense of touch is to our wellbeing, and are finding ways for our homes to support us in this way. At the show, the enthusiasm for textures didn't stop at fabric and shapes, as I noticed a lot of textures applied in unusual ways to items like lighting and taps. I loved these, as they not only look great, but they feel even better. Items we touch every day like bathroom taps are so much nicer to use if they also feel luxurious too. Maybe the product designers were responding to that need for touch?
It was also excellent to see that the innovation at the show was firmly anchored in sustainability. There was the launch of an expanded range of rechargeable lighting from Pooky, which enables us to place lights where there are no plug sockets (such as in the garden). Whilst I appreciate that they still need electricity to be charged, it's preferable to using battery powered lighiting and then having to dispose of the batteries, and the lights themselves are lovely.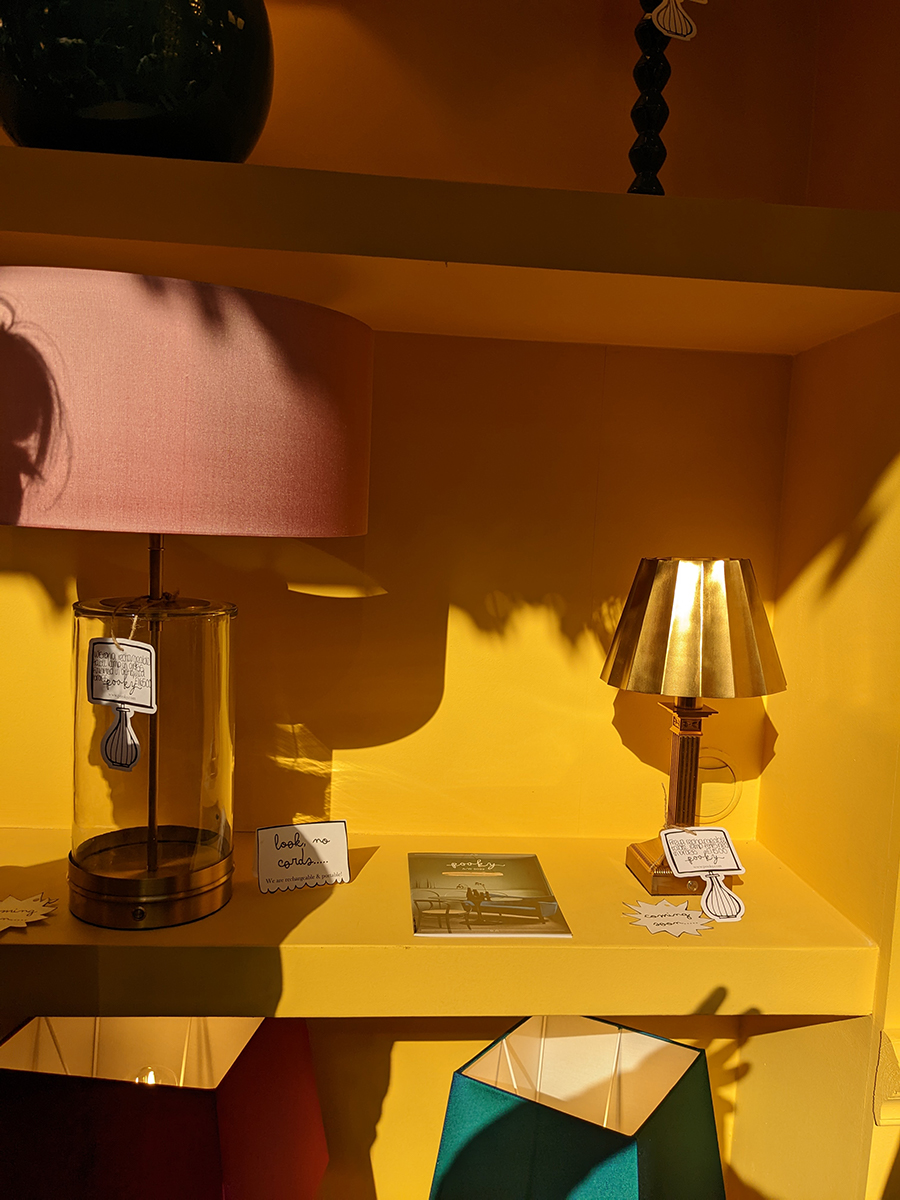 The new rechargeable lighting range from Pooky
I loved seeing the textiles from Daughters of Gaea, a relative newcomer to the design world. They use low impact and environmentally friendly materials to make a range of homewares, giving well paid work to female led hand makers around the world. Their mission is to give, rather than take from the people and resources of our planet.
| | |
| --- | --- |
| | |
| Frilled cushions on the Daughters of Gaea stand | Colourful blankets and throws from Daughters of Gaea |
Another stand I wanted to see was the Haines Collection (see above). I'd been aware of their work for a while, but had yet to see any of it in person. They take leftovers from interior design projects, such as wallpaper and fabrics, and sell them on at a fraction of their original cost. These pieces can then be made into new and useful items. They also make lampshades and cushions from some of the fabrics, saving them from going to landfill. It's such a great idea and also a way to find a great bargain if you want to save on that expensive fabric you've fallen in love with.
I found a new supplier too - Naturalmat, who hand make their mattresses in their solar powered Devon workshop, using an organic and chemical free process. The really clever bit though, is that they will take your worn Naturalmat mattress back and refurbish it into a new one for you. Apparently, the springs in the middle of the mattress will wear out first, leaving the ones around the edges perfectly fine and reusable, so the worn parts can be replaced and the mattress can be recovered. If you would prefer not to refurbish your old mattress, they will take it apart and recycle the components, giving you credit towards a new one. They also have a donation scheme, where the mattresses are washed by a huge machine (named Matilda!) and then given to their charity partners to be distributed to those that need them. The idea is that they will 'close the loop' of mattress making, and avoid any waste at all.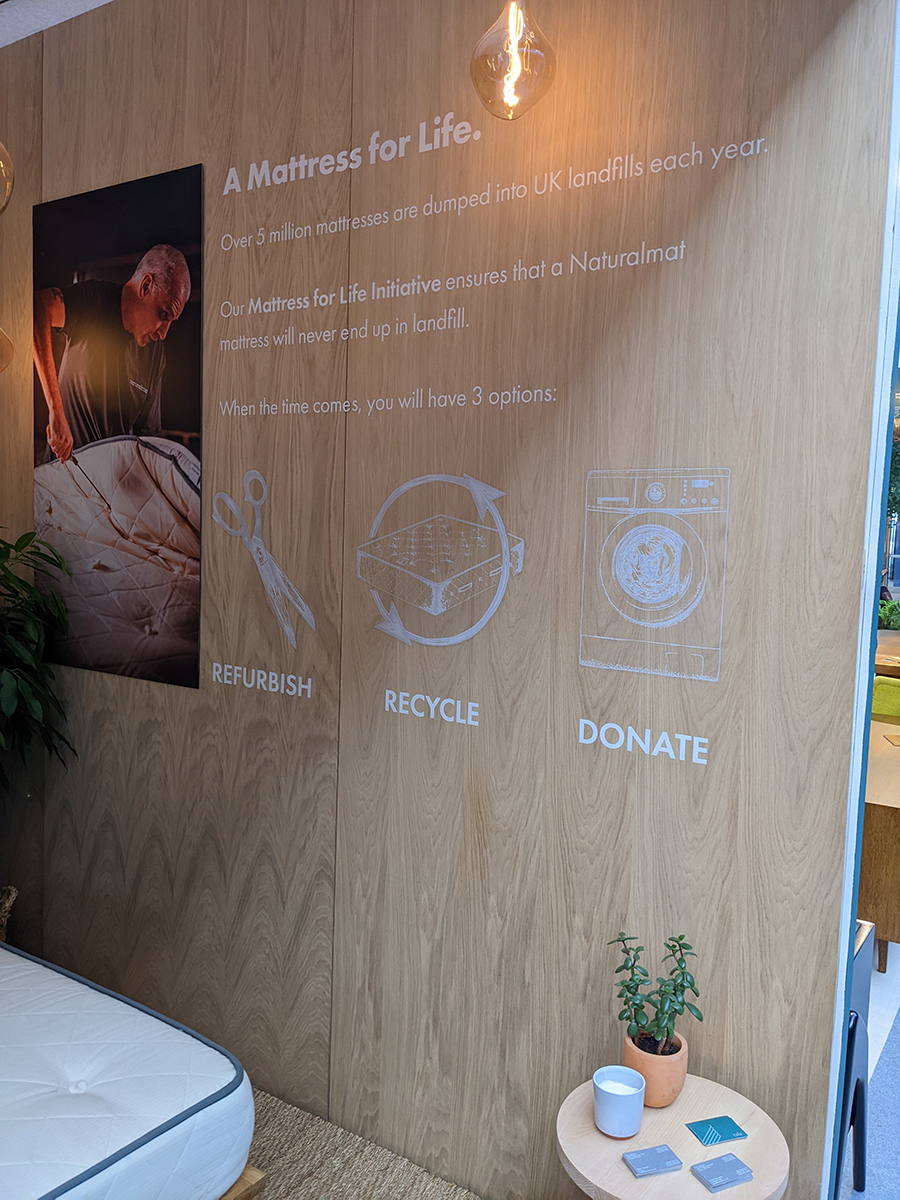 the Naturalmat 'mattress for life' pledge
It was a fantastic show this year, and I was so glad to be there in person. It was truly lovely to meet all the hardworking business owners and see what they have to offer. I'm really pleased we made the trip, and so grateful that we could all be together again. I feel inspired and ready to tackle some more projects!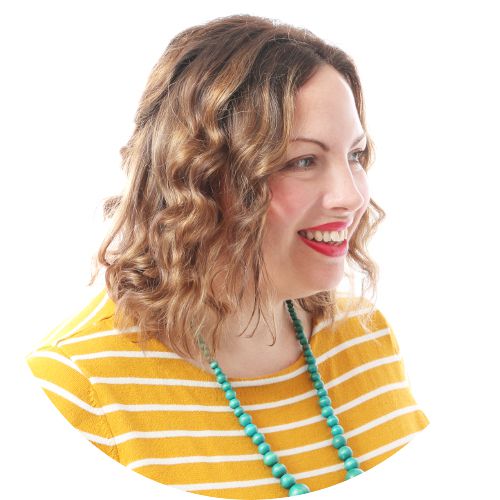 Welcome to the design blog, where you'll see posts about anything from the projects we are working on, to the latest fabric and wallpaper collections, and all things interiors related. We love colour, pattern, architecture and old buildings, and we love to share our finds with you.
Happy reading!