Decorex - the catwalk of the interiors world
6 min read
Published 15 Oct 2019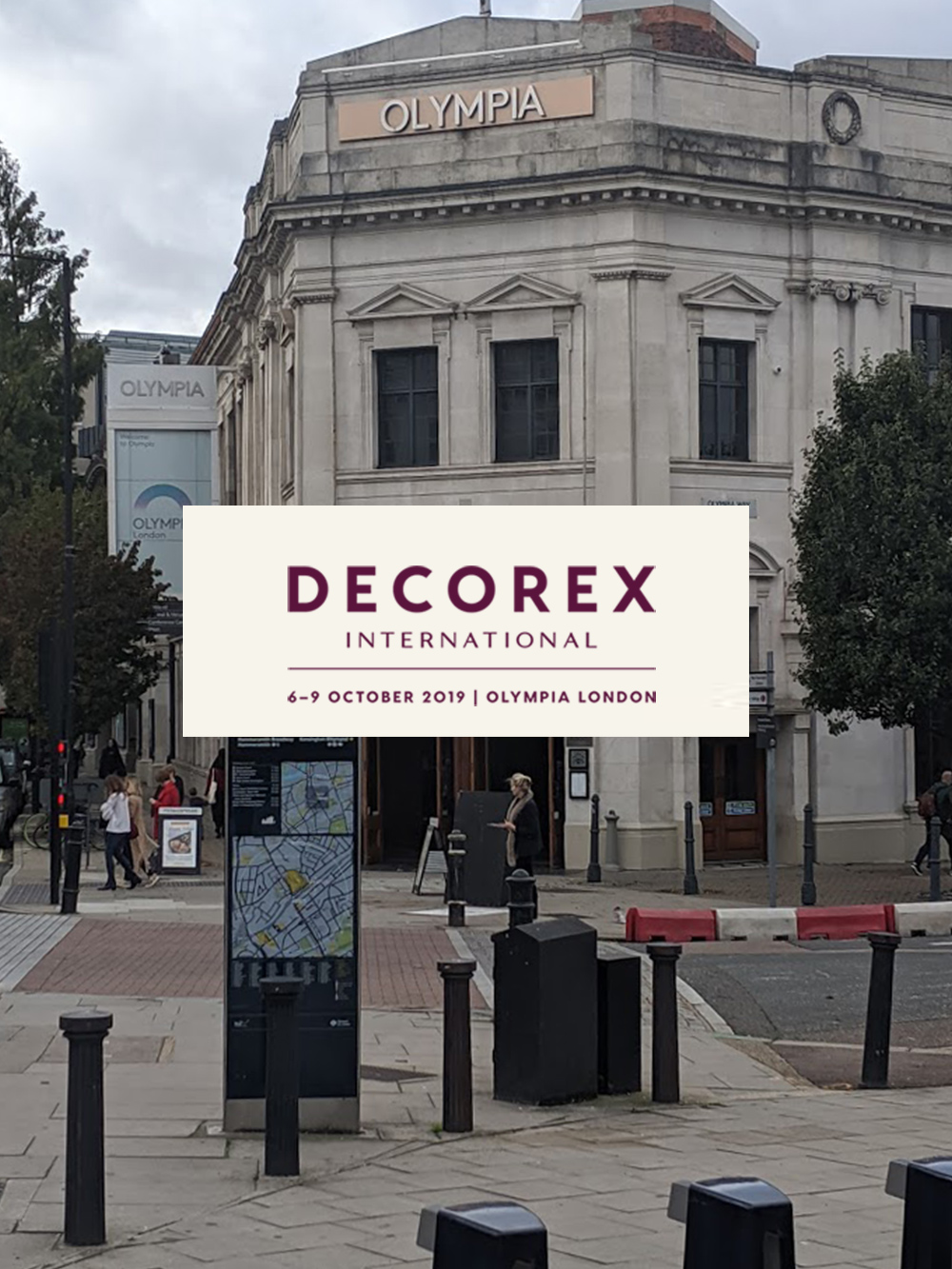 So what is Decorex? It's a trade fair for those in the interior design industry to get together and see what the upcoming trends are and for suppliers to showcase their new products. It's a riot of colour, shape and texture, and is a great way for a designer like me to see a huge amount of products and get inspiration all in one place. It's like being at the front row of the shows during fashion week, and is just as inspiring and exciting. Here are some pictures of some of my favourite stands, organised into categories to make some sort of sense of it all.
Colour and pattern - brights such as oranges, reds and pinks were everywhere. Green is still a huge colour for this year, and leaf/tropical prints are still popular but have been updated with brighter backgrounds. There were also a lot of russet and restful pink tones - aka the new neutrals.
Lou Gardiner's stand full of bright pinks and oranges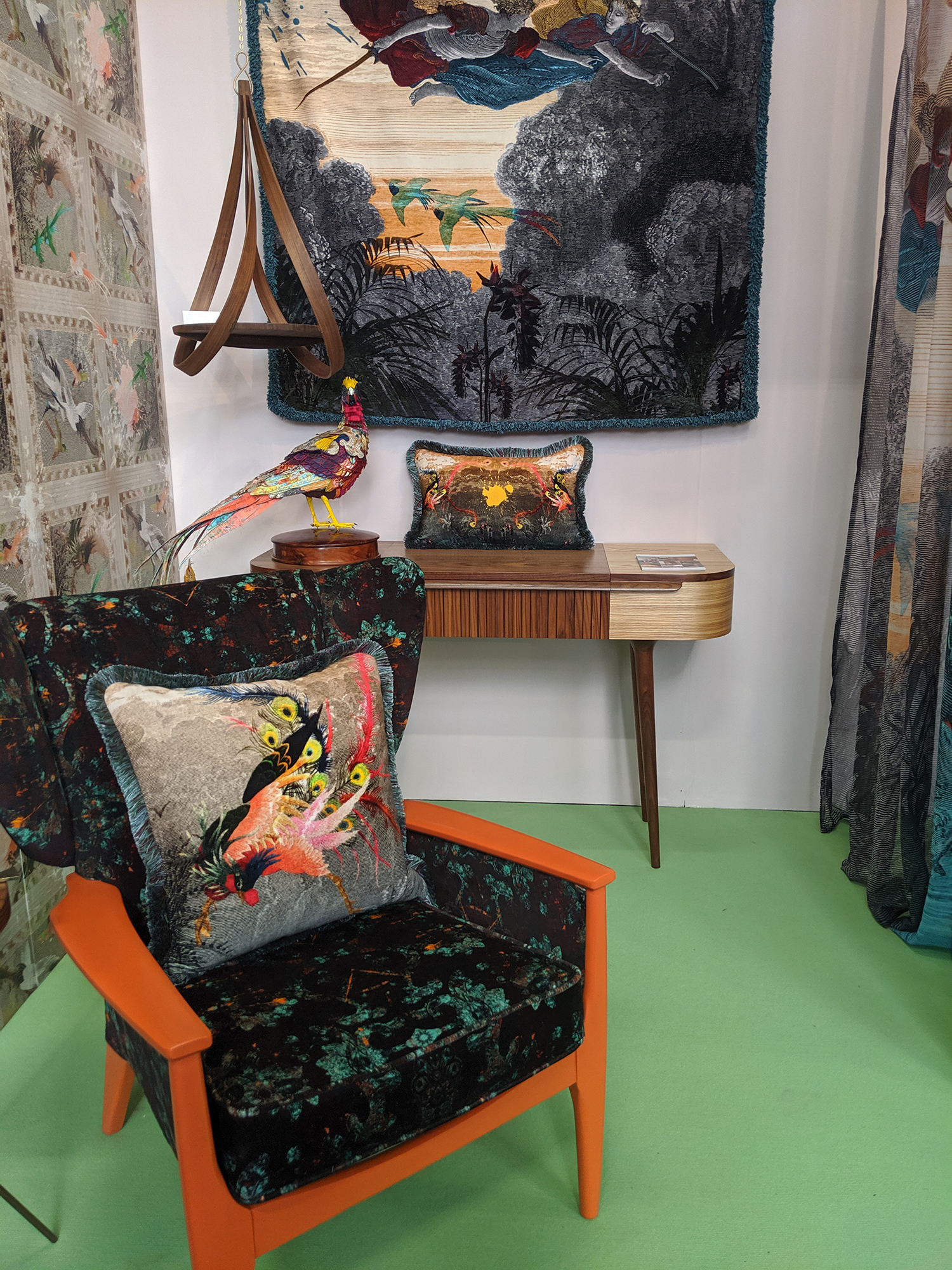 An orange chair at the Blackpop UK stand - definitely a pop of colour!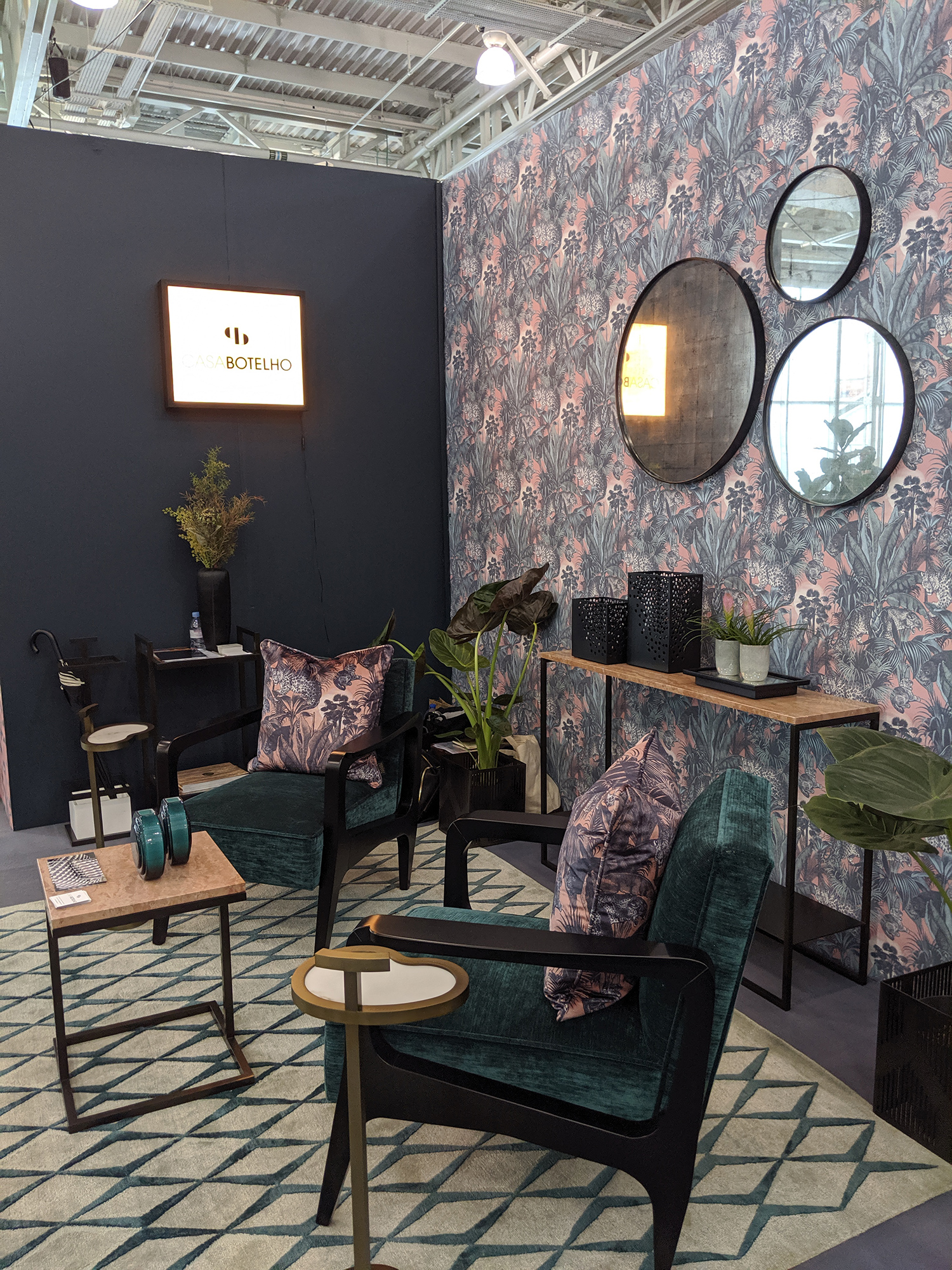 A tropical print wallpaper with a pink background at the Casa Botelho stand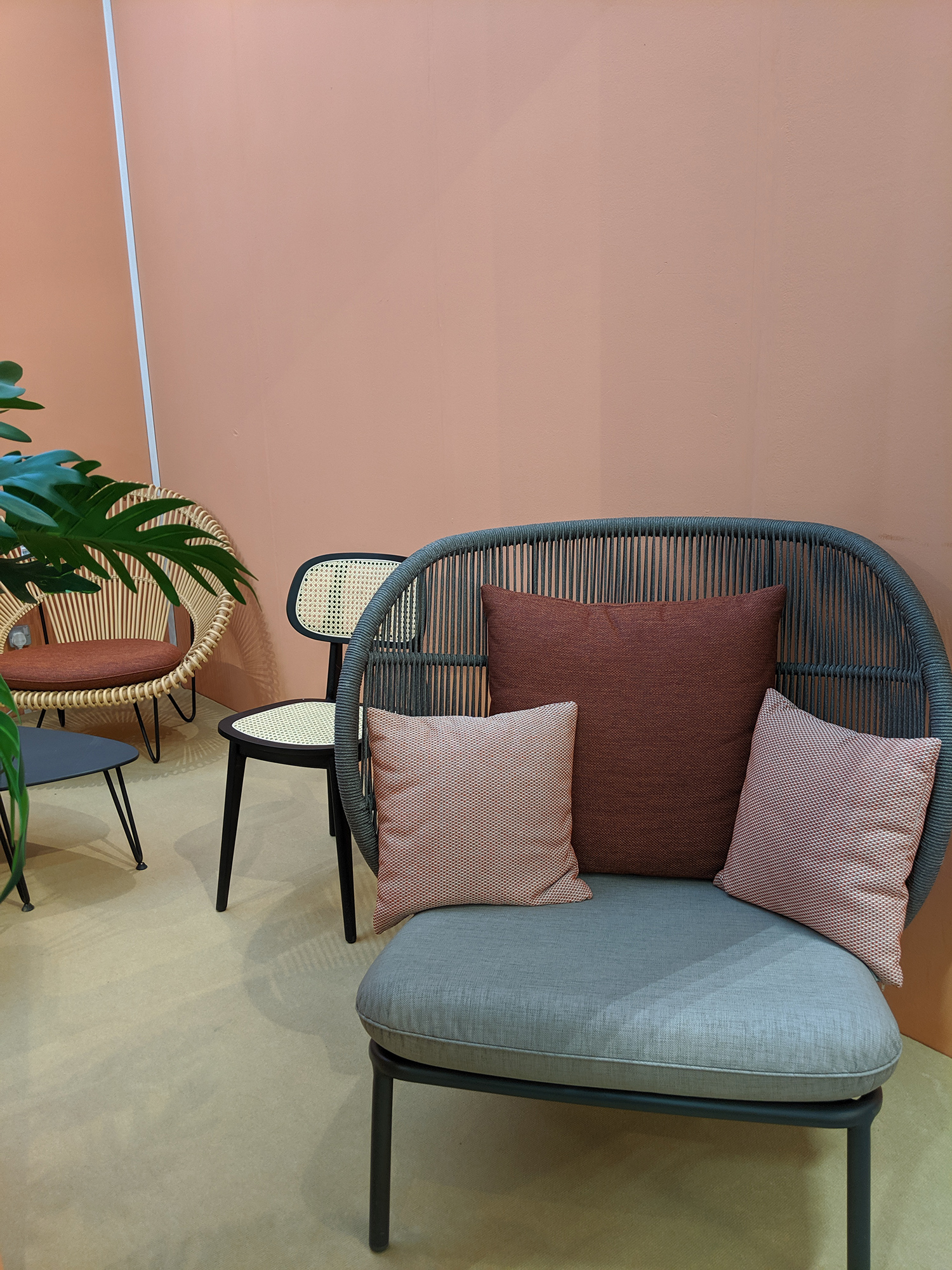 Restful pink and red, together with another big trend - curved and rattan furniture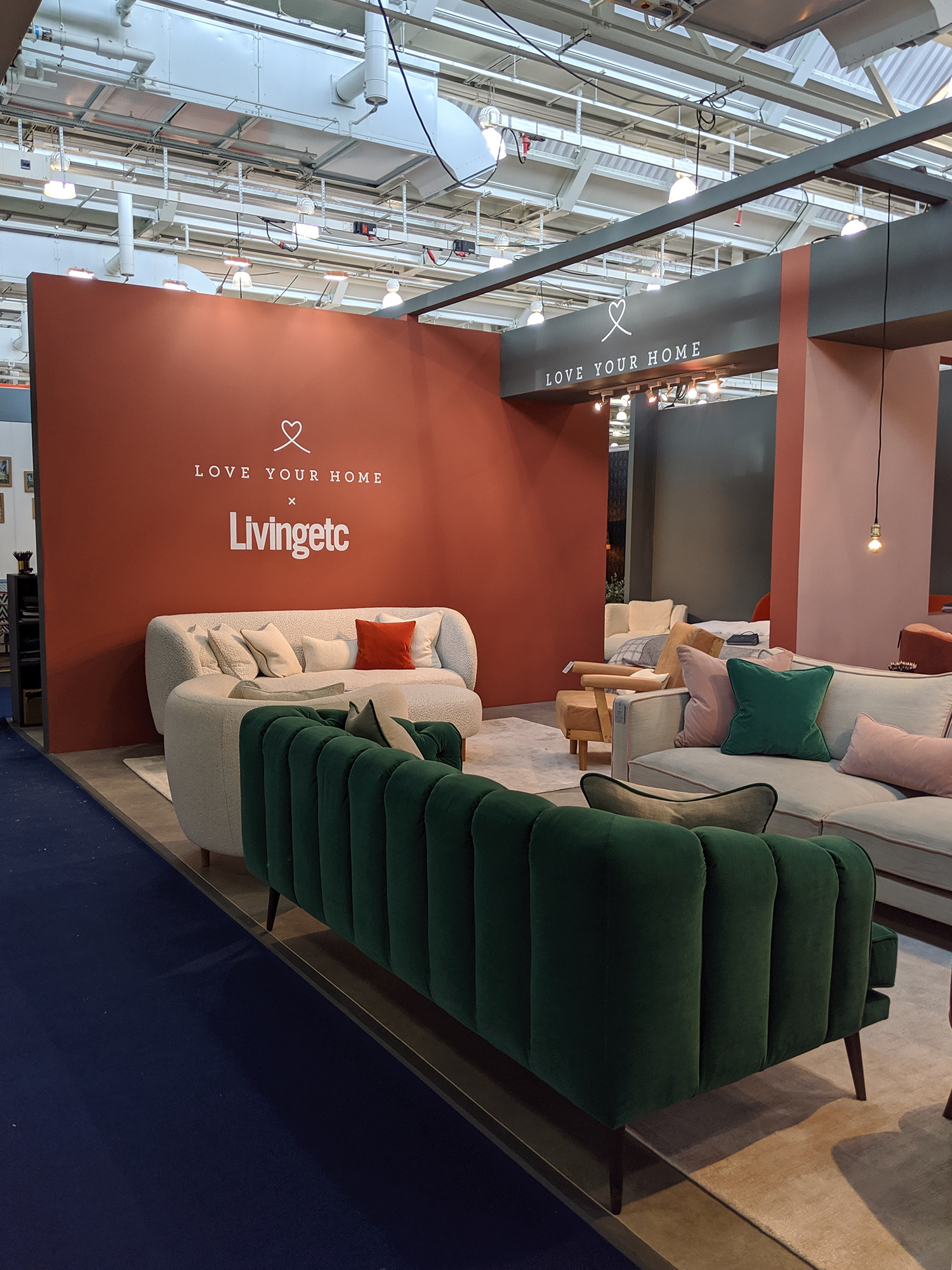 The Love Your Home and Living Etc furniture collaboration - pinks and russets with greens and curves - ticking all the trend boxes
Which leads me on to the next huge trend - curved furniture. This started coming through last year and could be seen at the trade shows, but it has really taken off and is everywhere in the shops too. I think we all need some softness in our lives away from the hard edges of tech, and feel a need to connect with natural organic shapes, which is why we're embracing the curves. I personally am not a fan of a curved sofa though, as it's just a bit too 'glam' and reminds me of the 70s, but I think I must be the only one!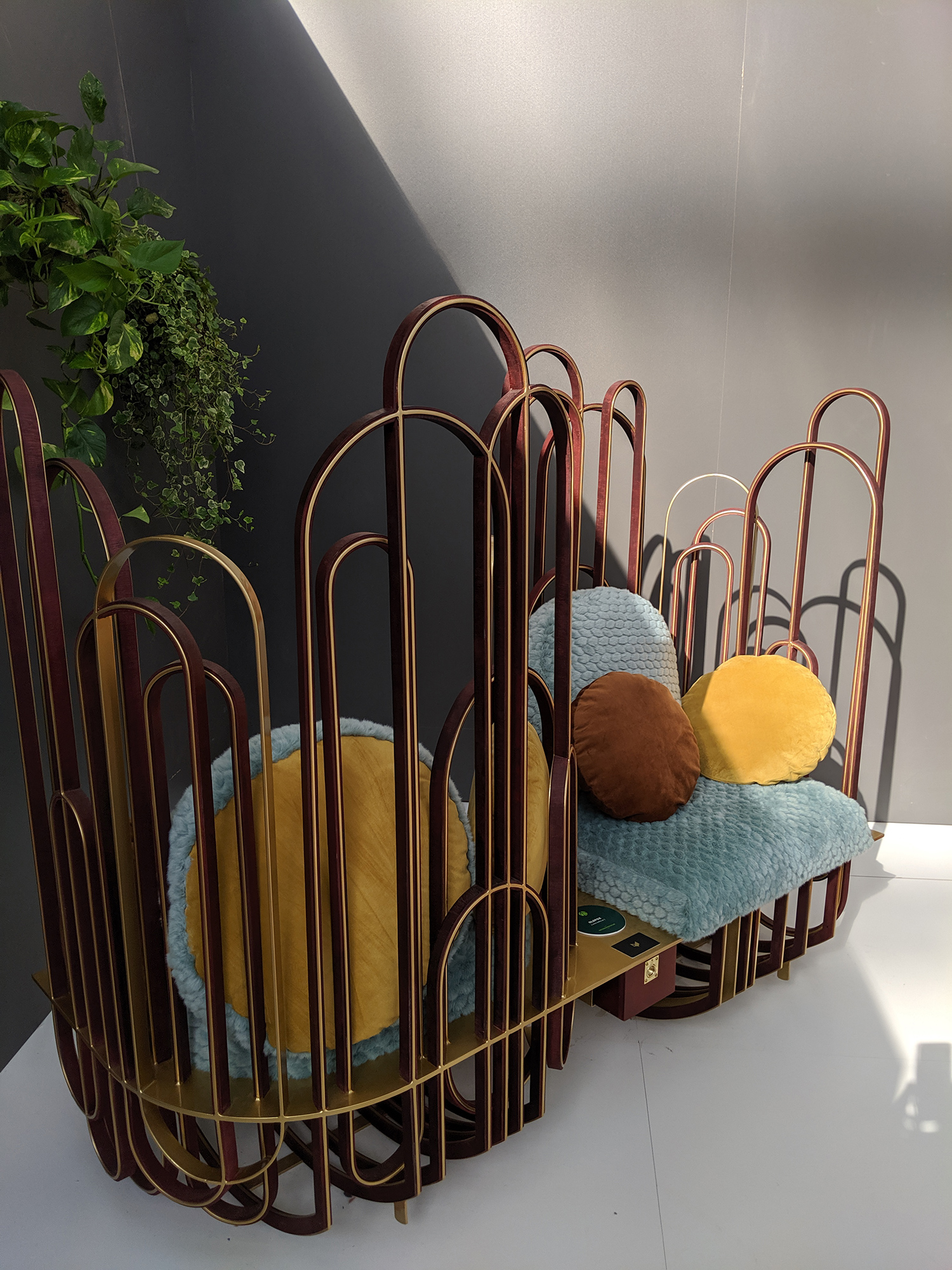 Taking curved furniture to the extreme!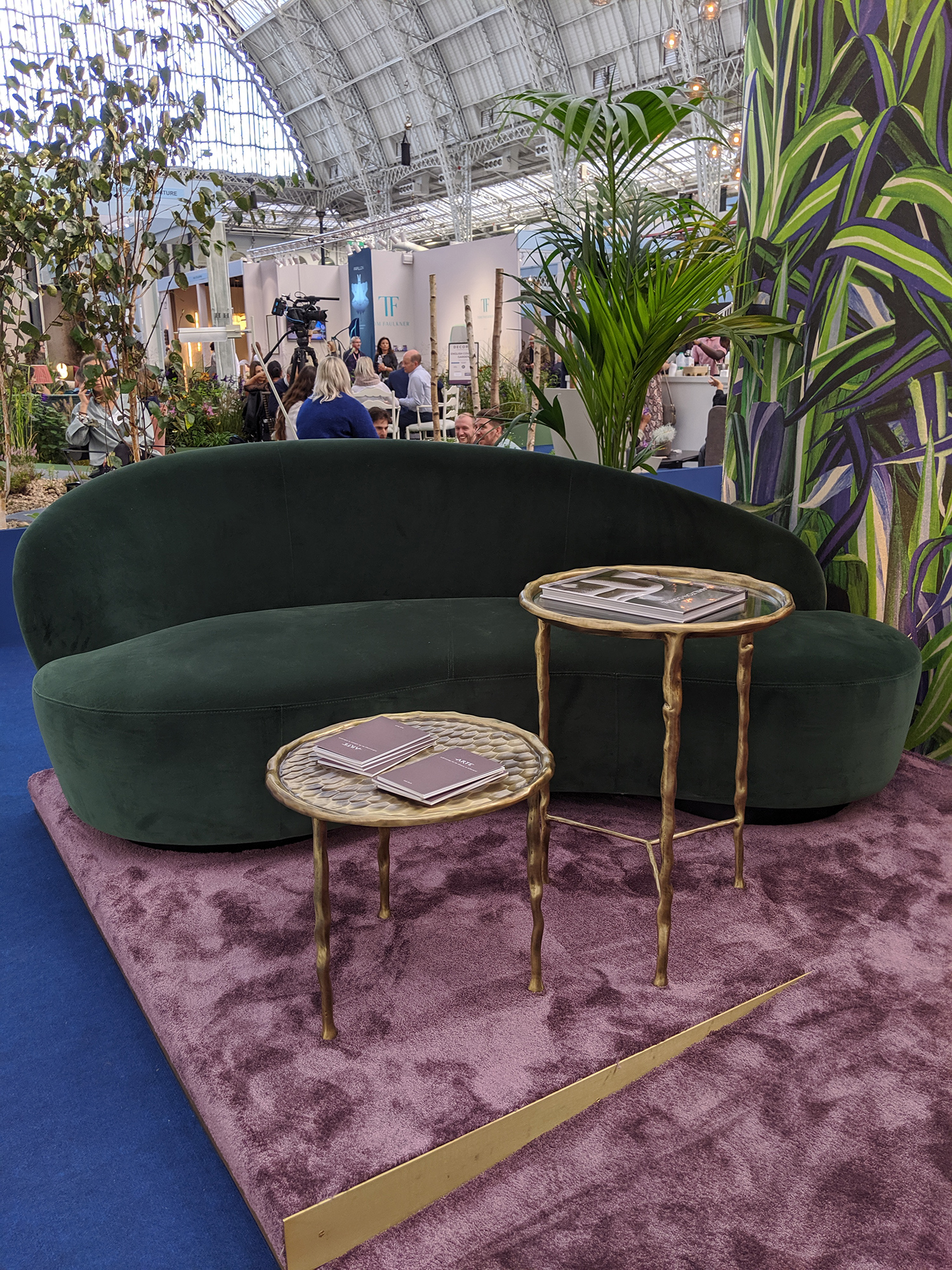 A velvet, green and curved sofa - bang on trend but not doing it for me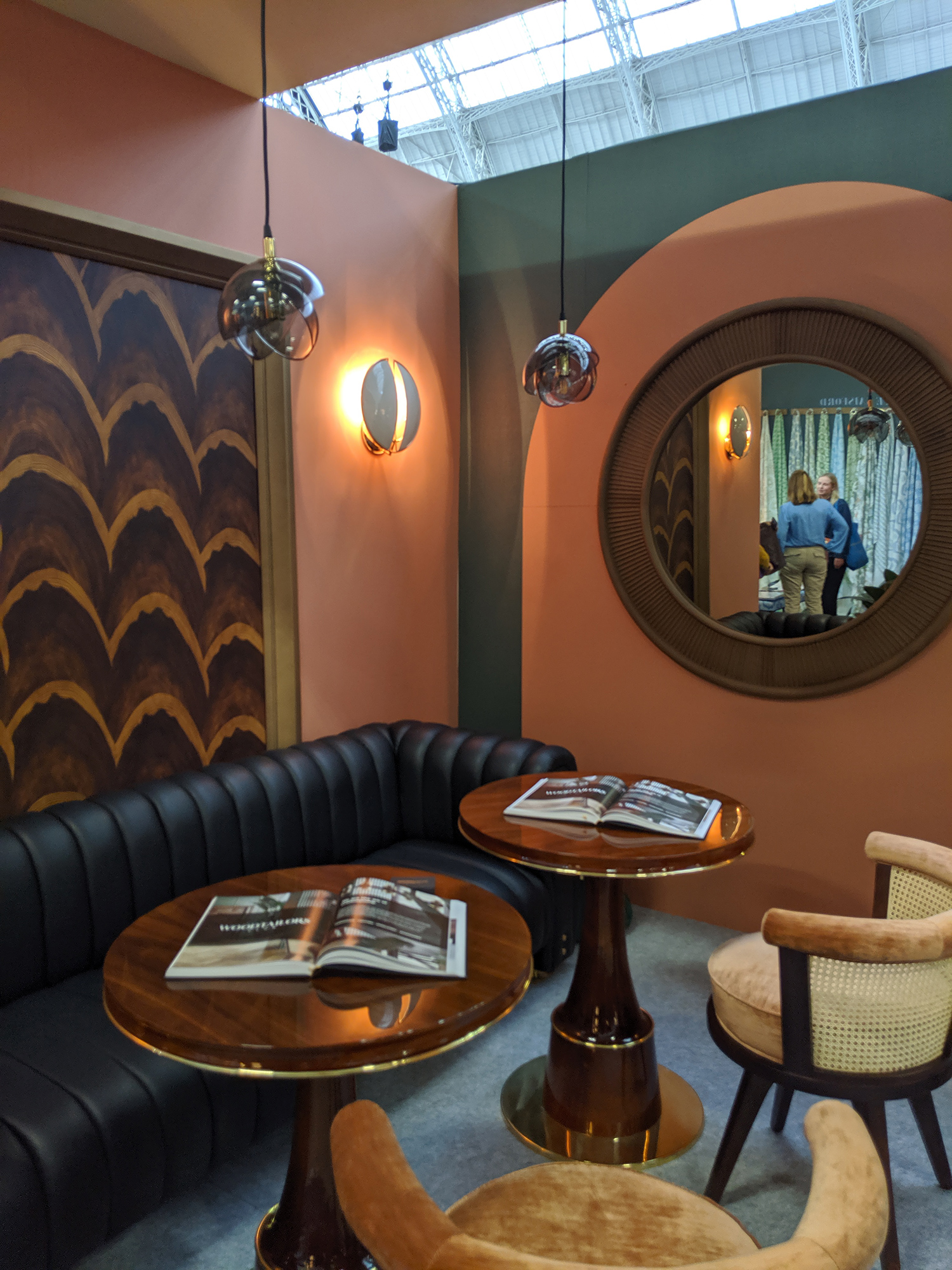 The curves even made it on to the wall here - showcasing this huge round mirror perfectly
Now, curves in lighting are my thing, and there were lots of curve inspired statement lighting pieces at the show too. There were lots of statement lights full stop, and as I'm really into lighting, I was so happy to see these amazing designs.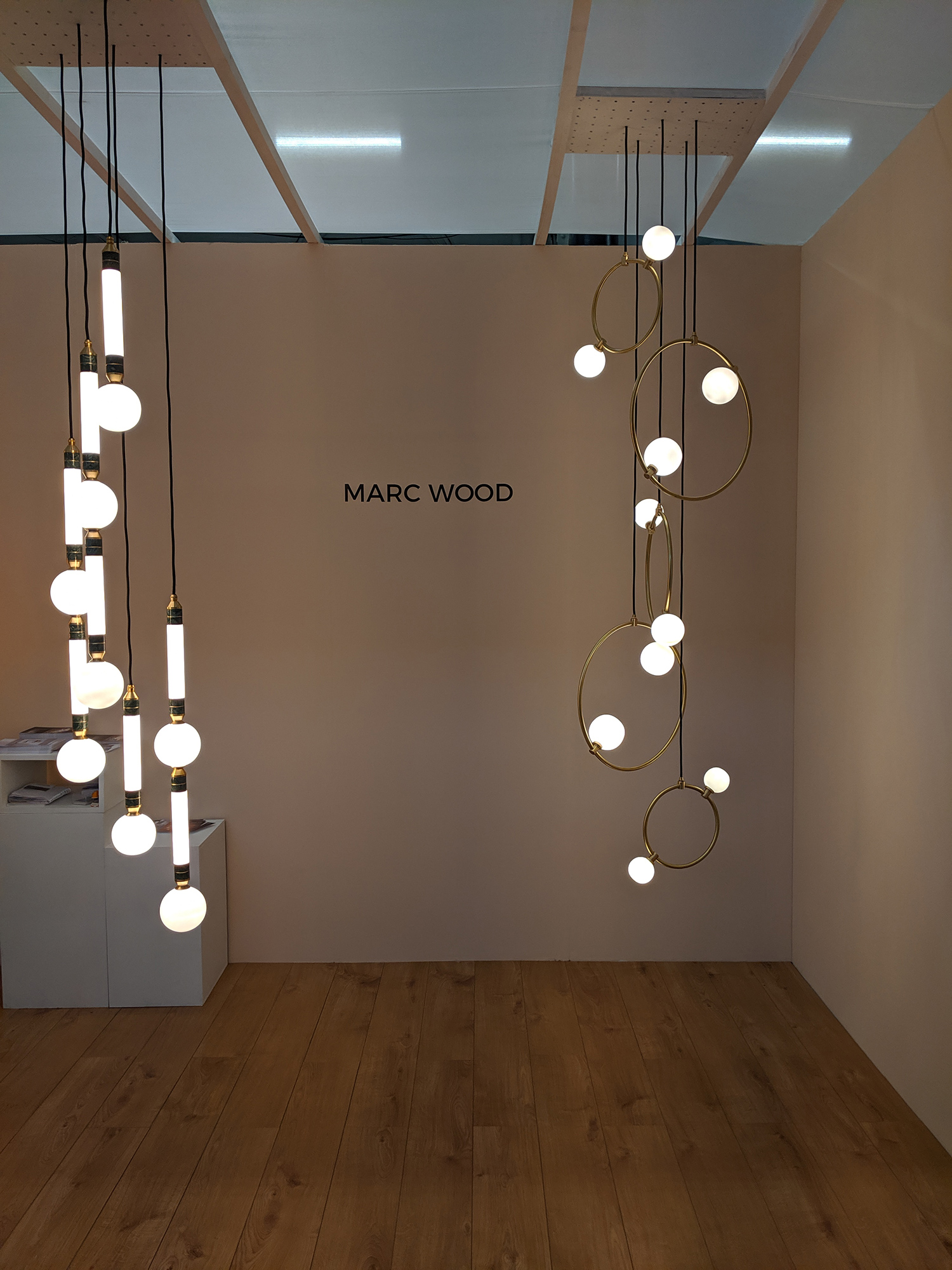 Some absolutely beautiful circle inspired statement lights at the Marc Wood stand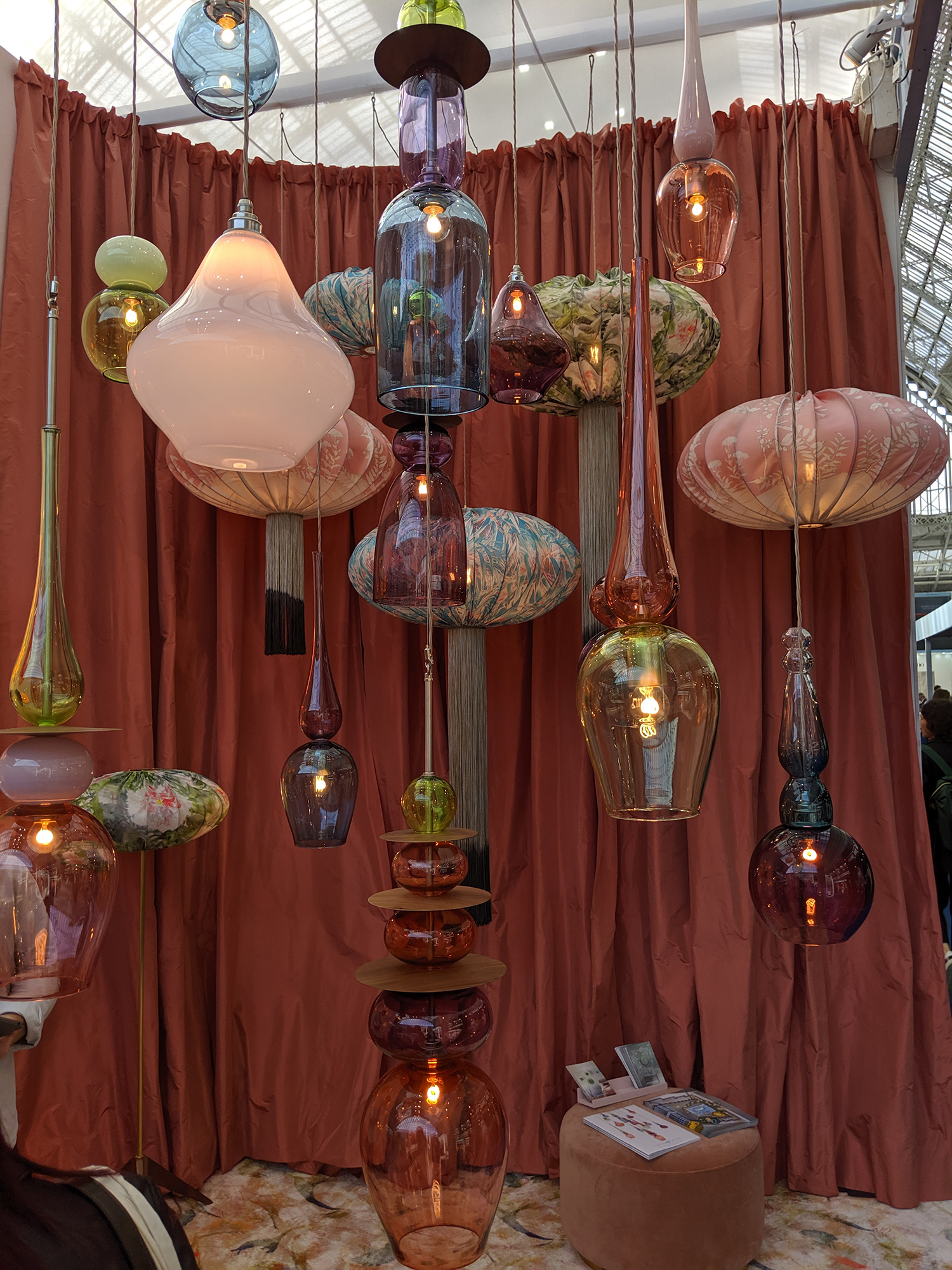 Lighting based on curves and organic shapes at the Curiousa & Curiousa stand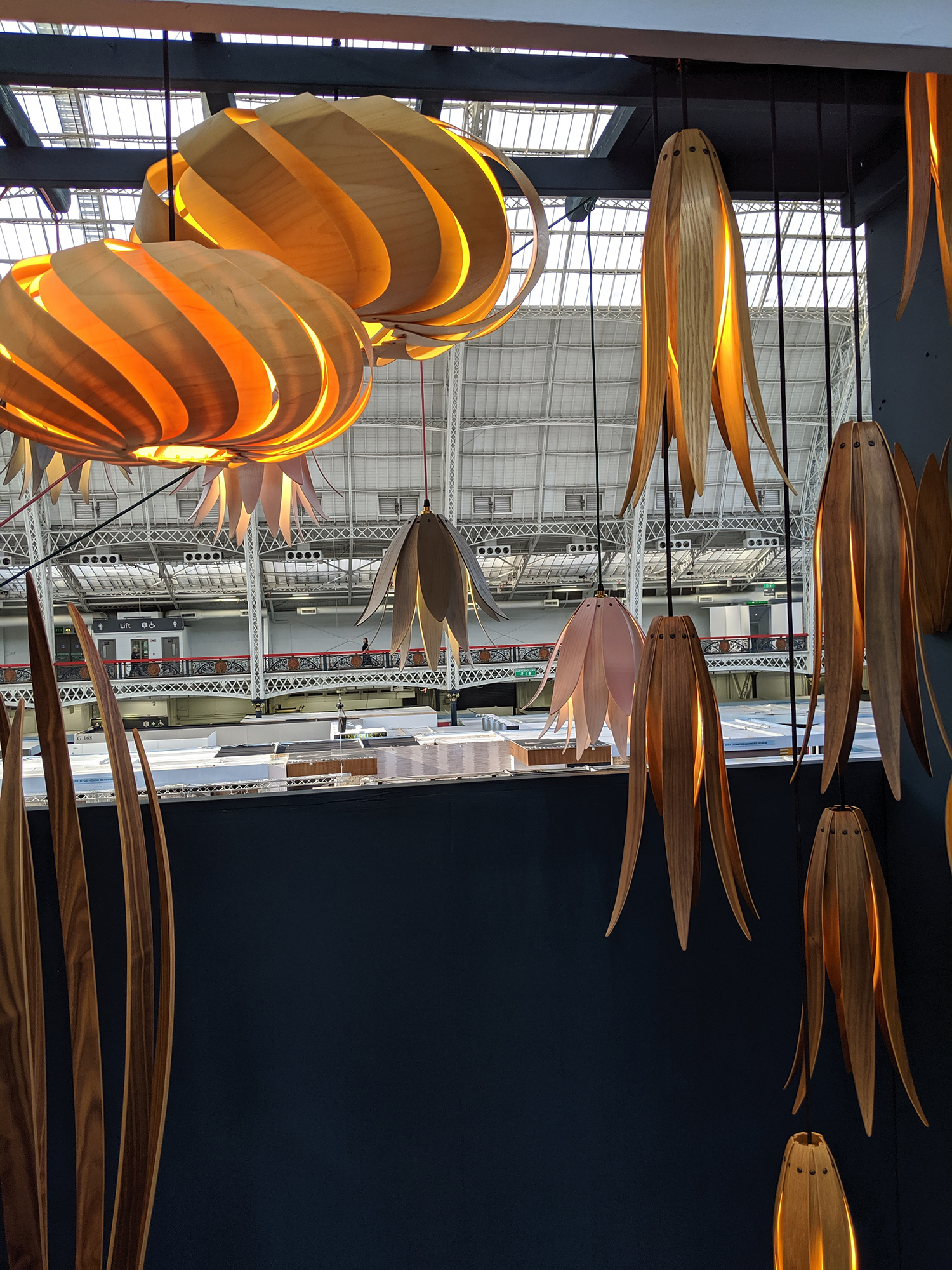 Steam bent wood used to create this amazing lighting collection - a real connection to nature from MacMaster Design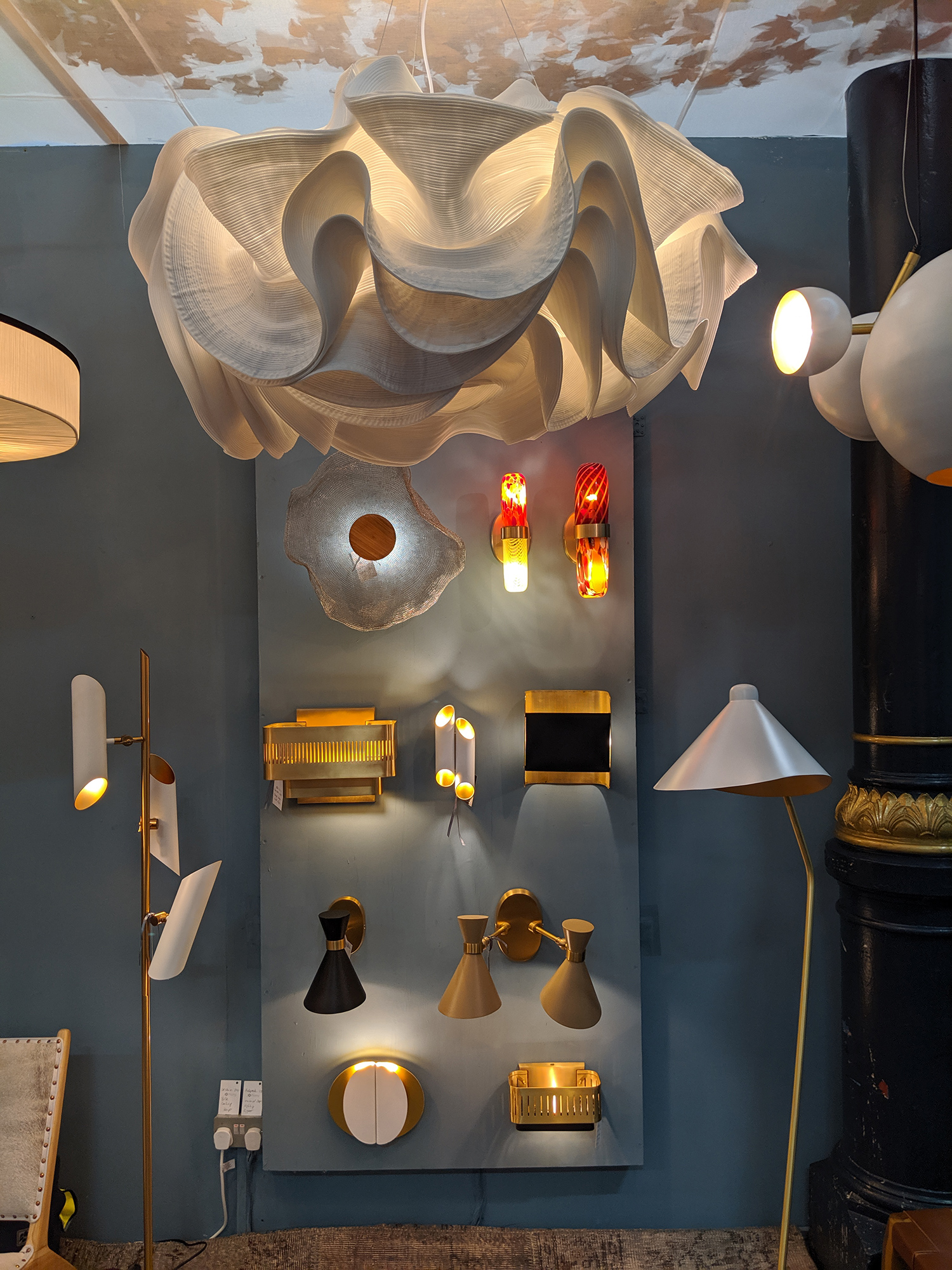 Beautiful organic shapes from Gong Lighting
A lot of exhibitors were clearly thinking about sustainability - both in the materials they are using to make their products and also in the processes involved in making them. This is something that is really key in the interiors world as we try to reduce the amount of waste and harm our industry produces. As consumers we are increasingly taking this on board and our shopping habits can really influence this movement. If something sells well because it's made entirely of waste product (such as old plastic bottles) then we are letting the manufacturers know that there is a real demand for these items. Eco design doesn't have to be boring, and the practical challenges involved often produce the most innovative design solutions.
Here are some of my favourite sustainable products from the show: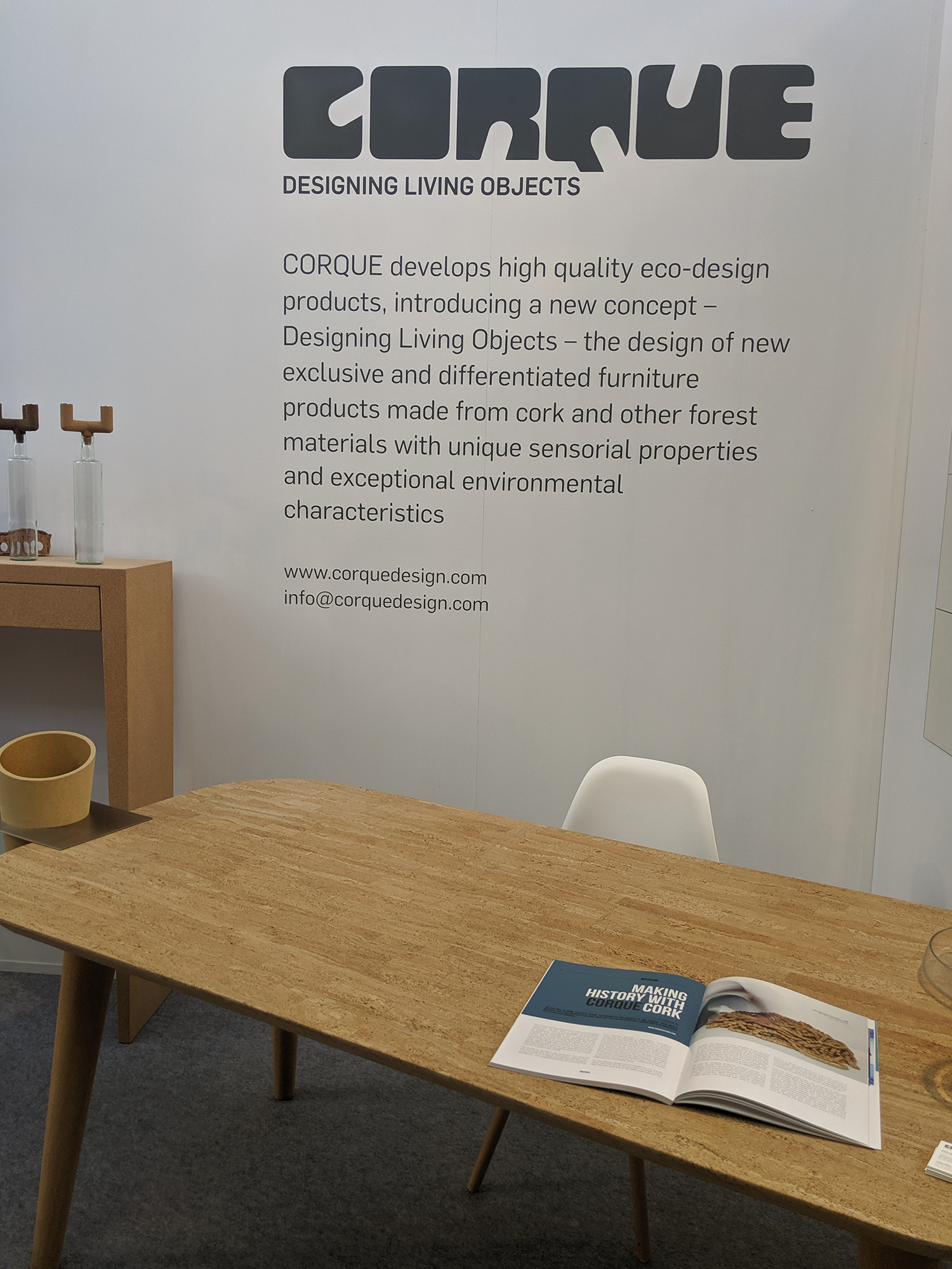 Corque Design - furniture made from sustainable cork and other forest items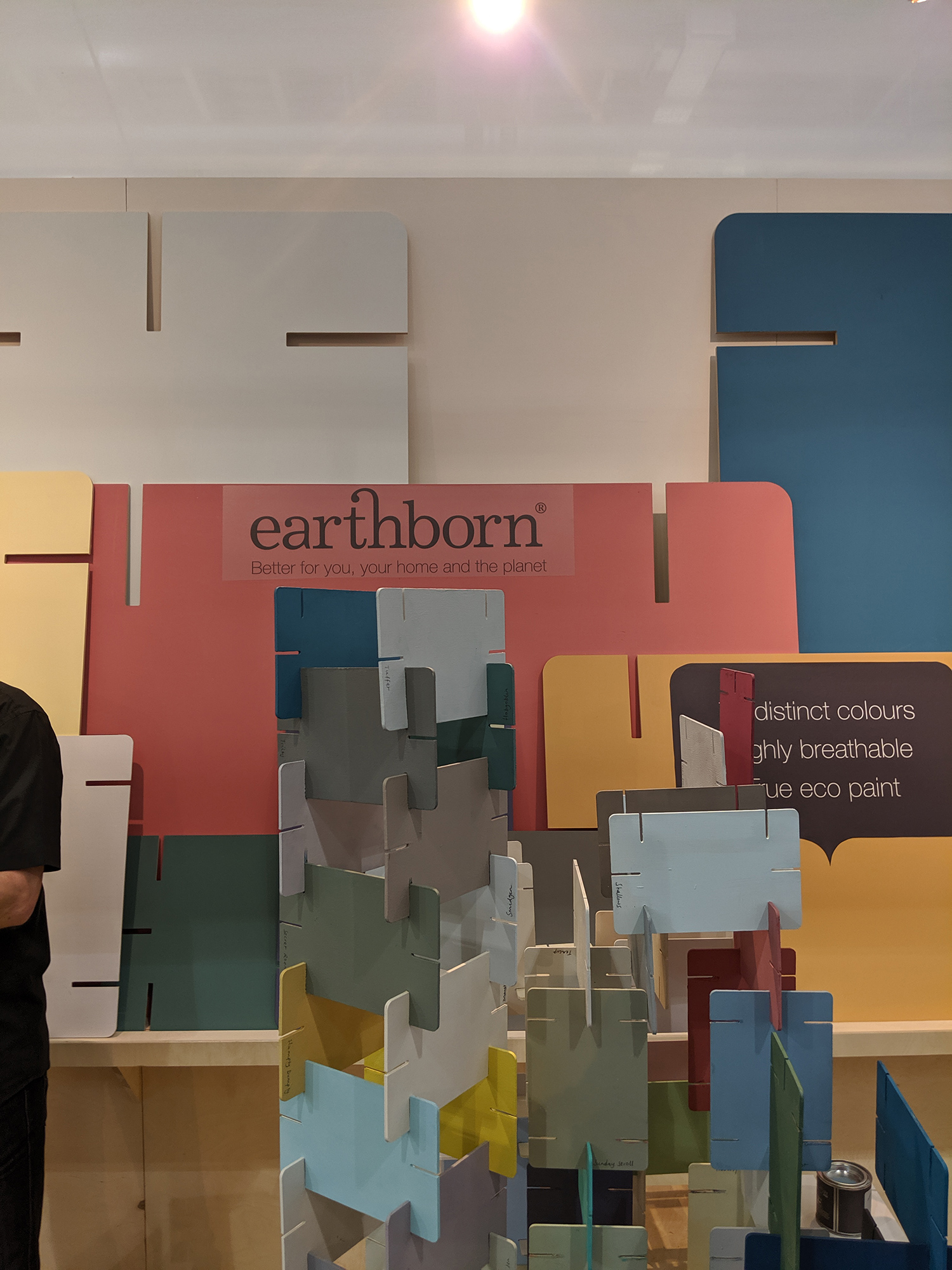 Earthborn UK have been producing environmentally sound paints since 2002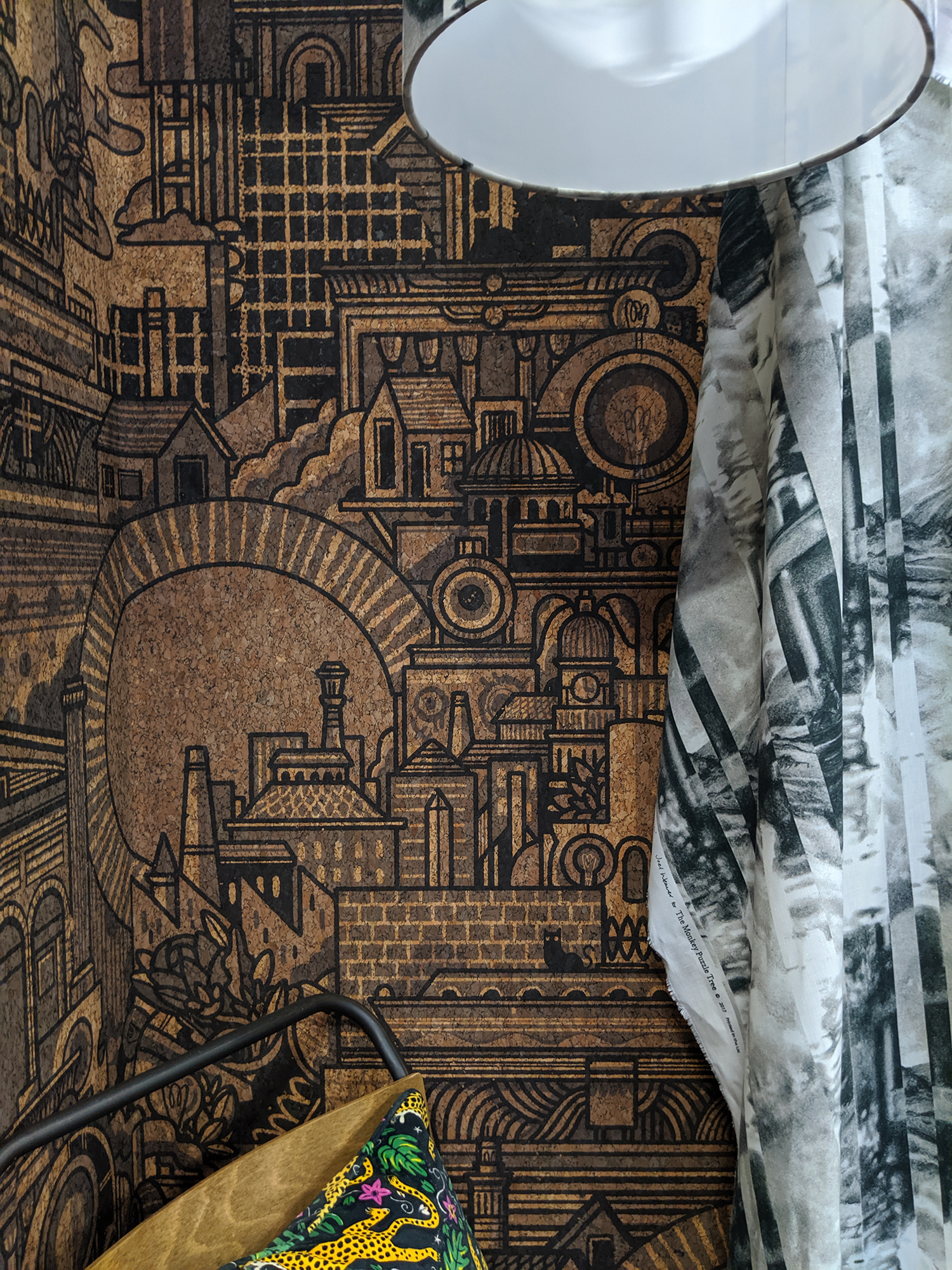 More sustainable cork (can you see a trend?) wallpaper made from cork at the Monkey Puzzle Tree stand
And finally, here are some of my favourite stands from the show - either because they have some really beautiful designs or I like their design ethos and the way they are producing their goods (or both!).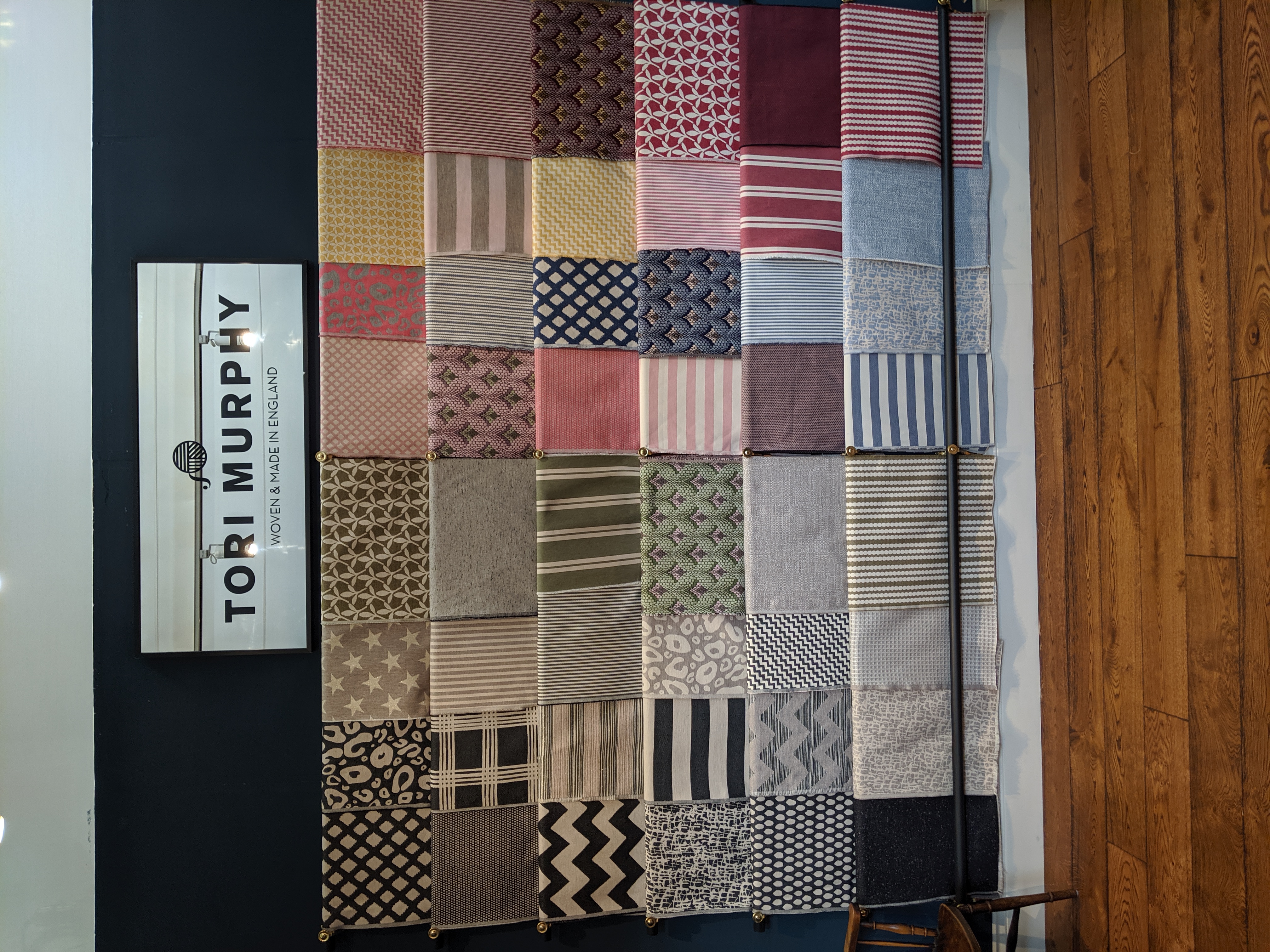 Tori Murphy textiles - all woven and made in England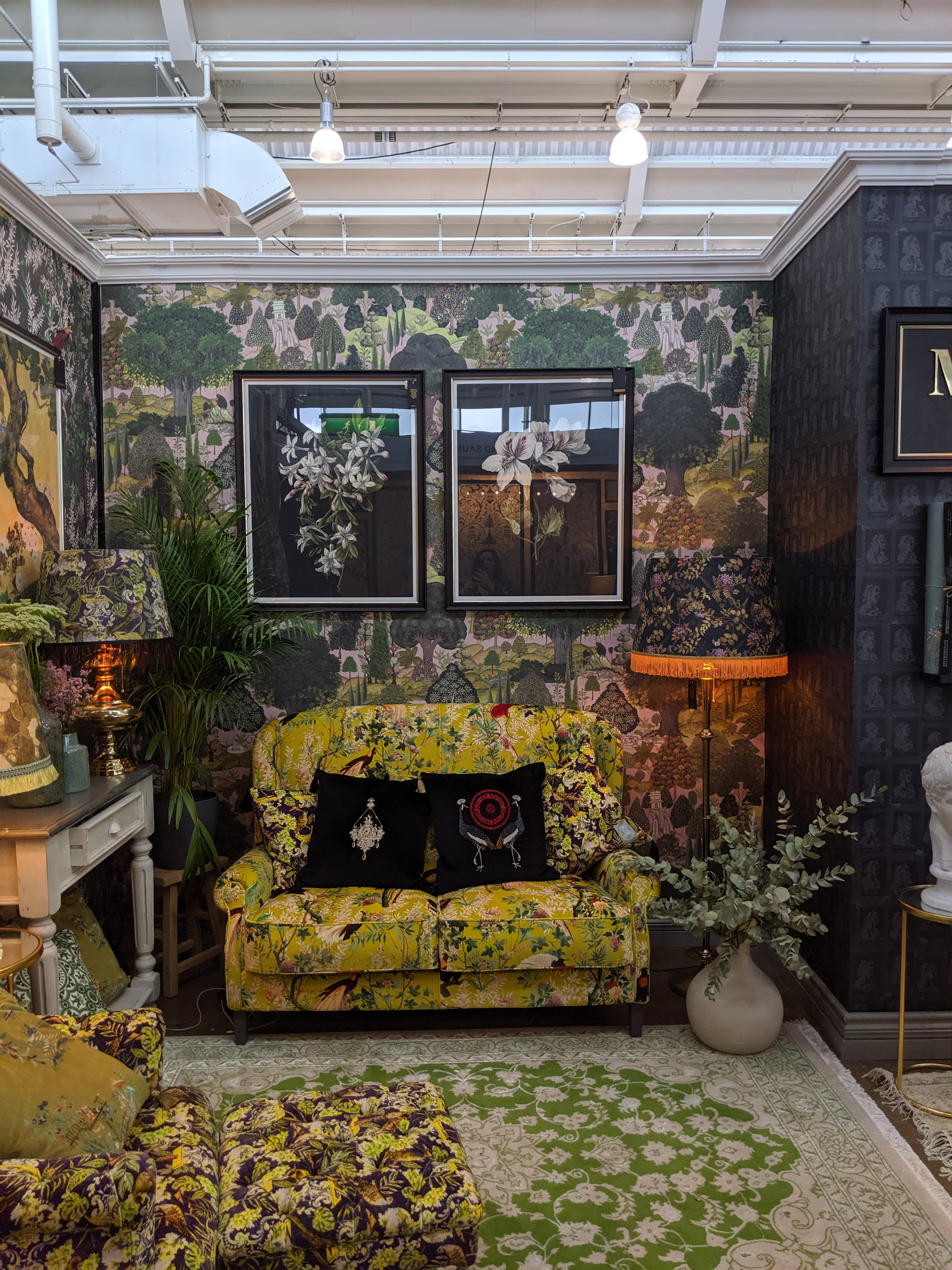 Fabrics, wallpapers and home accessories from Mind The Gap - an eclectic mix of pattern and colour and right up my street!
| | | |
| --- | --- | --- |
| | | |
| A fabulous patterned rug from Amy Kent Bespoke Rugs | Another beauty from Amy Kent Bespoke Rugs | Gorgeous Art Deco shaped rug from A Rum Fellow |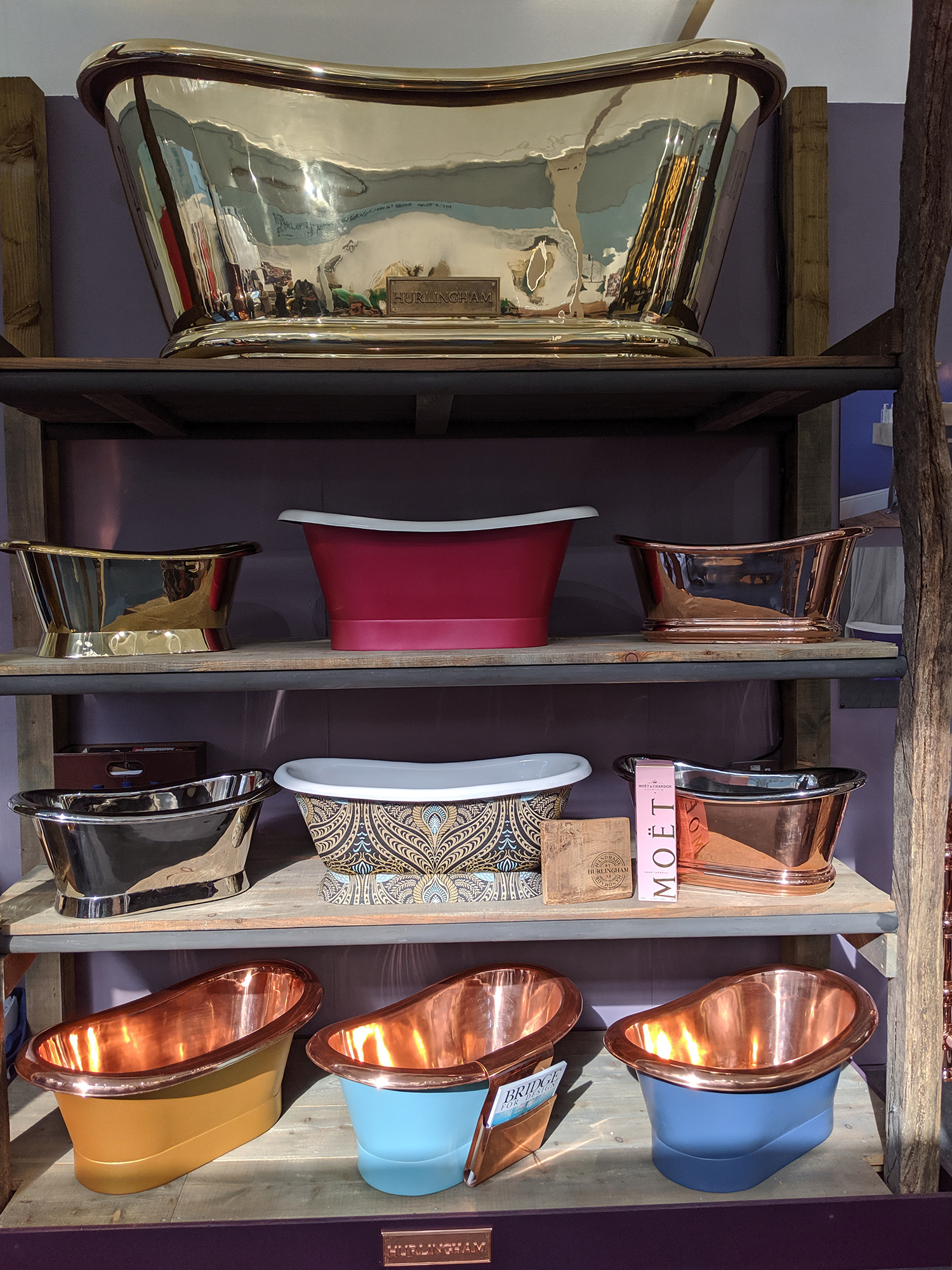 A small selection of the bespoke finishes available from Hurlingham Baths.
These are just some of the items at the forefront of interiors trends for 2020, and just like in fashion, we don't see the catwalk shows and start wearing the clothes straight away. It will take a while for some of these ideas to become popular, and not everyone will like them. I don't think that a shiny brass bath will be found in every home across the country! But, these items will influence what we buy and the looks we'll want in our homes over the coming year. You can decide for yourselves if they inspire you and if you'd like to have any of them in your own home.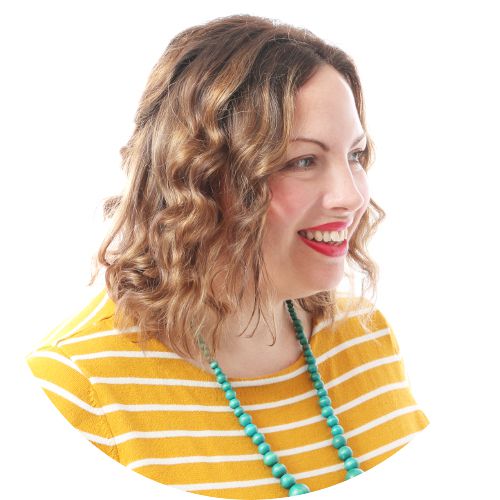 Welcome to the design blog, where you'll see posts about anything from the projects we are working on, to the latest fabric and wallpaper collections, and all things interiors related. We love colour, pattern, architecture and old buildings, and we love to share our finds with you.
Happy reading!