How to use Pinterest to define your interiors style
9 min read
Published 28 Sep 2022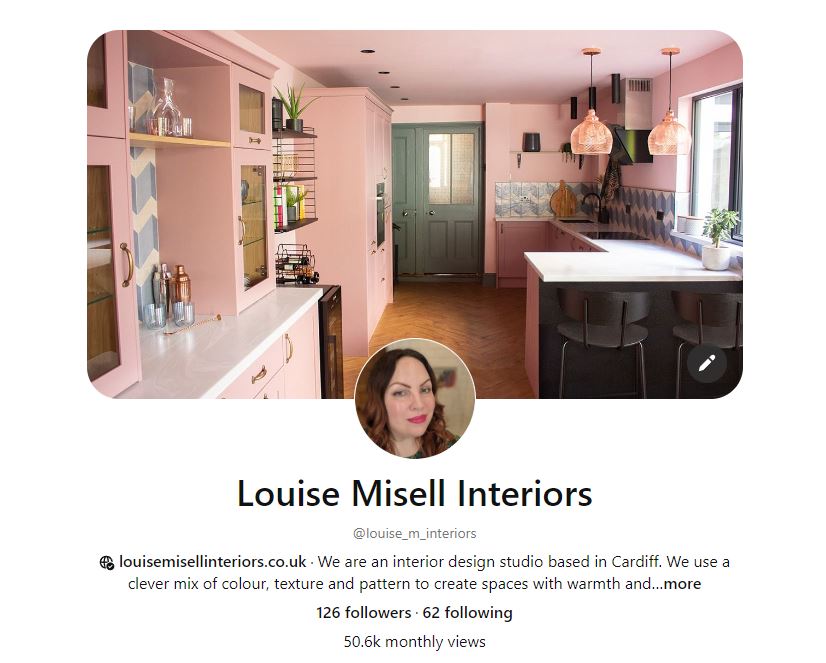 Hands up who uses Pinterest? I know lots of people do - there are 16.7 million monthly users in the UK, lots of our clients use it, and we do too. It can be a great tool for you to see which interior styles you like, to gather your ideas together, and to help you create a 'mood board' of how you would like your home to look. It can also be really confusing and cause you to waste hours of your time searching for that perfect image. When that happens, before you know it you realise you've come full circle and have got nowhere, and you don't even remember what you were looking for in the first place! Has this happened to you? I do love using Pinterest, but it can be problematic, as it can be very hard to find an original idea on it, and if you aren't careful with the way you approach it, you can become overwhelmed with ideas very easily.
We usually use Pinterest as a discussion tool with our clients, and it works because we lead the discussion. But I've recently had to look at it from another perspective, as I've just booked a brand photo shoot with a photographer, and she asked me to contribute to a shared Pinterest board. I suddenly became the client, and had to add images or ideas to the board of how I'd like my finished photos to look. This made sense, as it's something we ask our clients to do too, but it was very interesting to be on the other end of the process for a change.
When looking at Pinterest, I often find the search terms can generate either very specific or very varied results, so if you're not sure exactly what you're looking for you can end up with way too many images to sift through, or nothing at all. When looking for ideas for my photoshoot, I tried searching for things like 'people working' and got many random images of all kinds of work, which weren't right for me. Obviously, that search term was too broad. But if I typed in 'interior designer working' I got only a few images which all looked the same (the classic posed 'designer' leaning over some paint charts), so that was obviously too specific and didn't show me enough results to be inspired. I did find a few images I liked, but in the end I searched online and pinned photos I'd found elsewhere. Once I had some images on my board, I then needed to think about which ones I liked best and how to remember which parts I liked about them, and how to communicate that to the photographer. How did I know that what I saw in an image would be the same thing that the photographer would see too?
This process was helpful for me to see it from a client's perspective, and to think about how we use Pinterest as interior designers to gather our ideas into a design concept. When I meet a new client for the first time, they often have their own Pinterest boards with tons of images on them, and try to scroll through to show me things, and sometimes can't find the one they want to show me. Or they might have saved an image to show to me, only to say 'I'm not sure why I saved that one now' - so clearly the process of using Pinterest needs some structure.
When working with a client, we tend to set up a private Pinterest board and share it with them. We then add sections, which are usually called 'like' and 'don't like' for the clients to images add to, and then another section for us, such as 'Louise's ideas'. I've found just organising the boards this way is a huge help and can cut a lot of the confusion out.
Here's a selection of the pins on a 'liked' section of client's board, created for a recent project:
You can see that the client is favouring Autumnal hues, with touches of brass, and some darker teals contrasted with pops of brighter colours. The floral and botanical motifs are strong, and velvet is clearly a favourite texture.
Here is the same client's 'not liked' section on the board: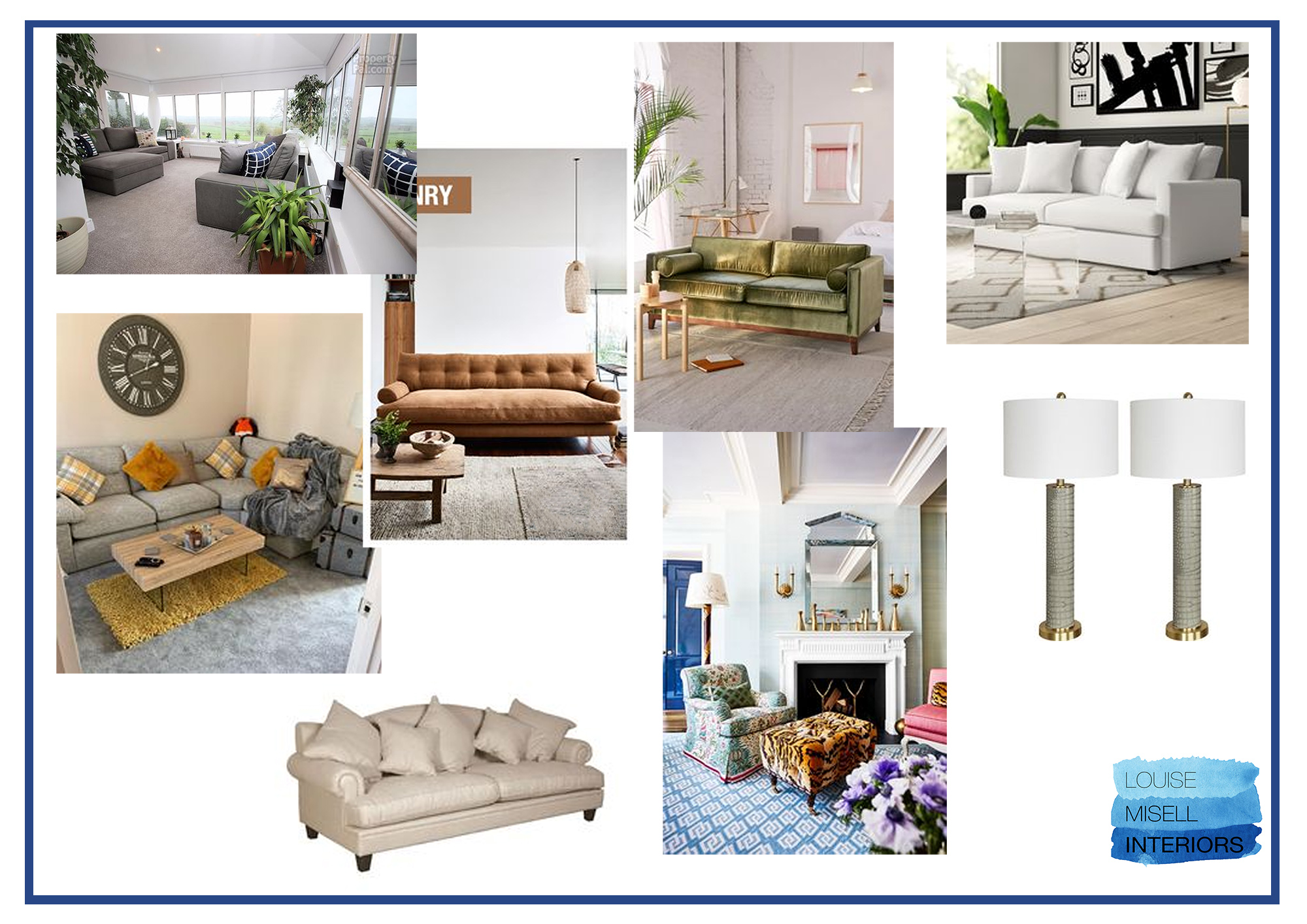 The colours are much more neutral with lots of whites, creams and greys, and she clearly didn't like the Mid Century style of sofa at all. The paired lamps are there to show that she's not a fan of symmetry or 'matchy matchy', and the image with the leopard print footstool tells me that she's not into overly fussy or pattern-clashing interiors.
Once we've set up these boards with sections, our process is then to let the clients loose and pin away to their heart's content, knowing that we will be discussing and curating the images with them to help make sense of what they've pinned.
Whilst the clients are doing this, we continue to pin ideas too, making sure that we are keeping an eye on what our clients are adding to the boards to see if the ideas are similar. This process goes on until the site survey meeting, which is usually booked a couple of weeks into starting a design project with us. Here are the images I added to my section of the same client's board: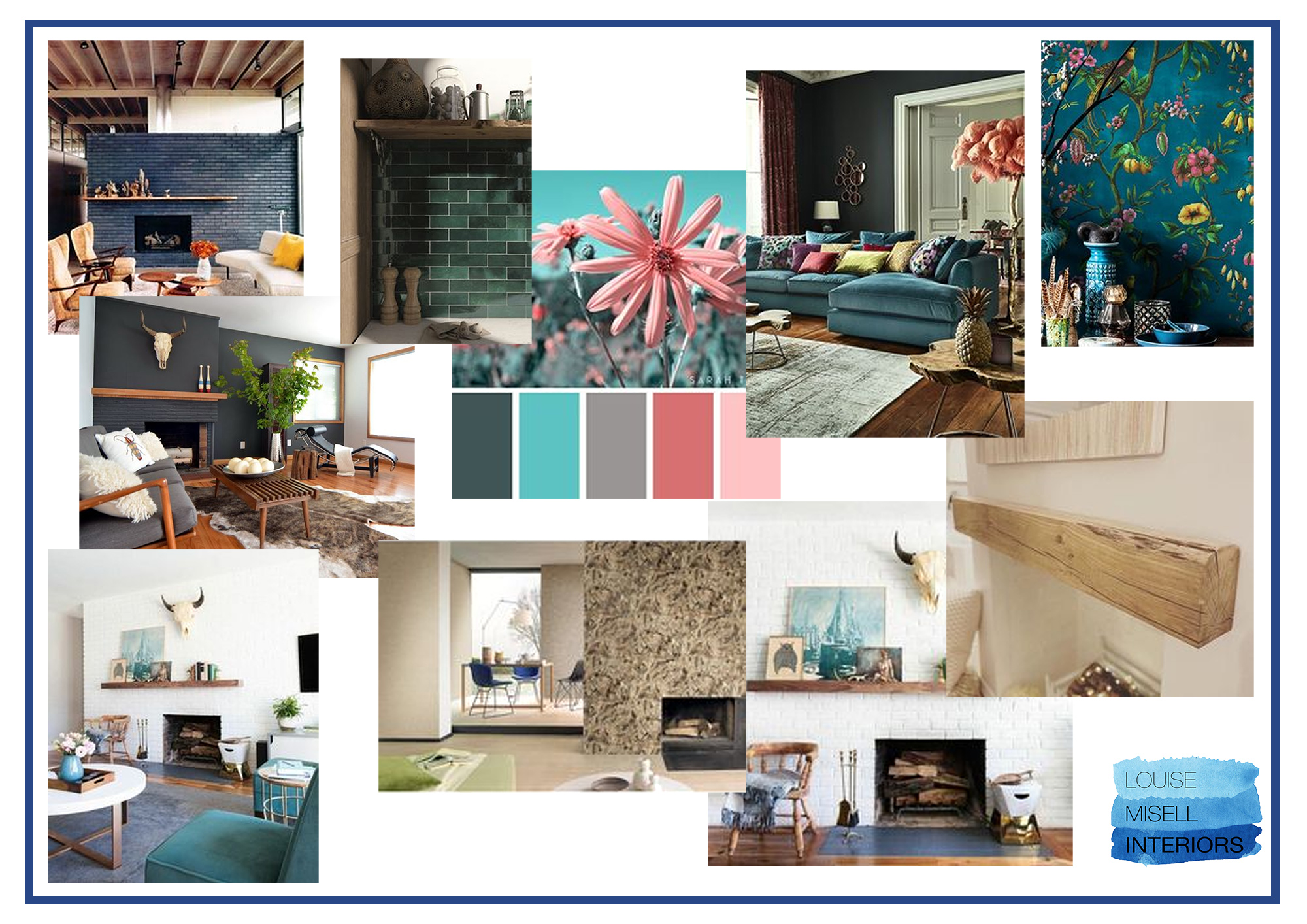 You can see that the design concept is gradually coming together, with our ideas merging and feeding off each other.
We also find it useful to let clients know that they can add notes to pins, so for example, they might want to record that they love the fabric on a particular headboard, or that they like the door style in another image. They can also create their own pins from images they might have saved on their phones, or from anywhere online. The board is a great way to keep all of those ideas in one place, and can be a good way to deal with shiny object syndrome - pin anything you see which you like, and we will sift through it together later.
Here's a different client's 'liked' section of a board for a main bedroom and en suite - you can see that this client has saved lots of images from Instagram and is gathering ideas from many places: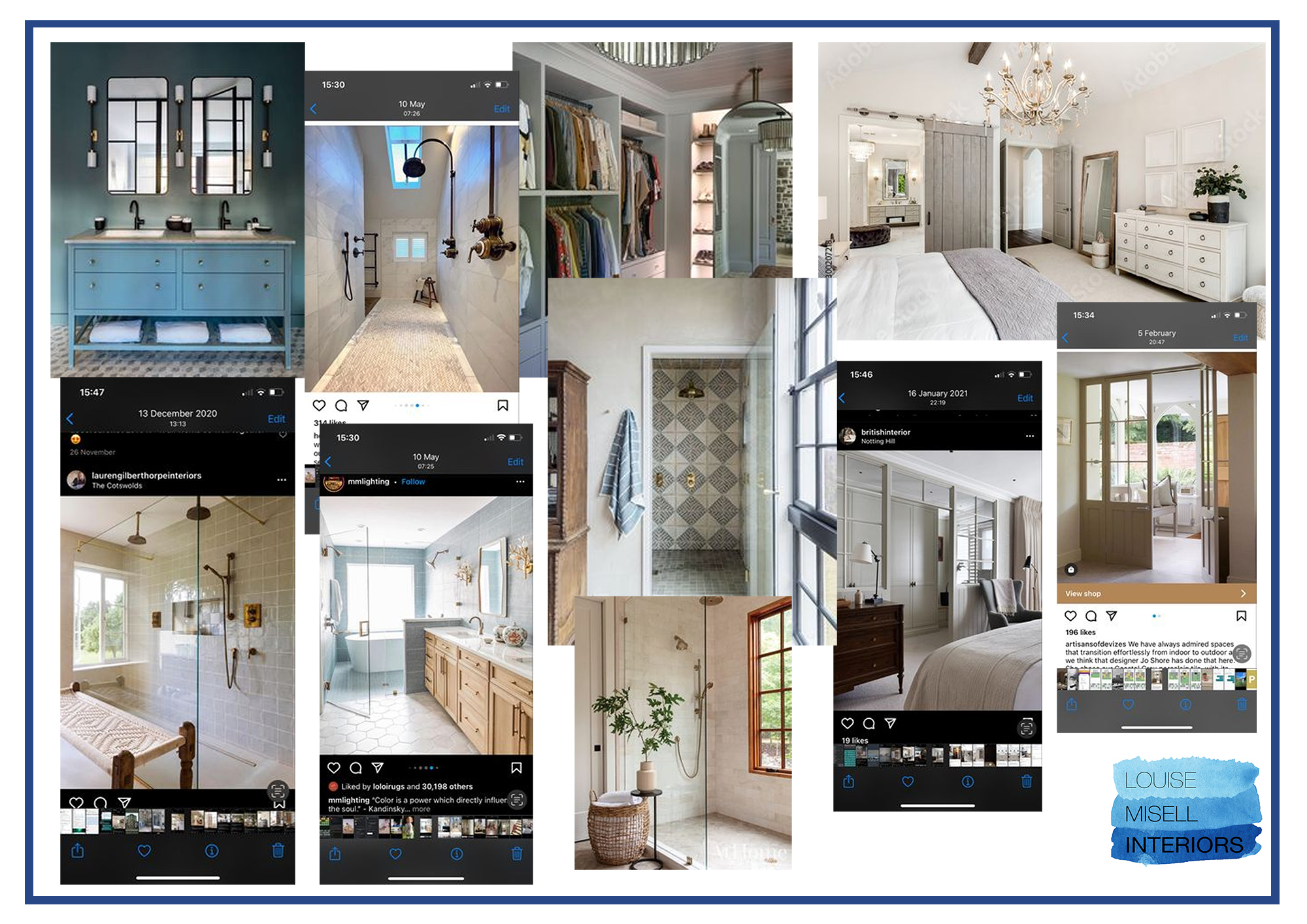 After all this pinning has happened, when we go to the client's home to carry out the site survey (to take measurements and photos of the rooms to be designed), we also discuss the Pinterest boards with them. It's at this point when Pinterest becomes really useful - we can use the images to begin the discussion of the client's vision for their home, and convey our ideas for their spaces. I can often see common colours or styles coming through in most of the images, and can ask the clients if that's what they are drawn to, and why. Sometimes, there are images which at first glance look to be out of place with the others, but as I have the clients sitting there with me, looking through the images, I can ask the right questions to determine what they like about these pictures. It might just be a lamp, or a texture, or a feeling from a photo which has caught their imagination, but together we can discuss these visual guides for their space and I can see how they will inform the design concept. It's also just as important to go through the images they don't like, and think about which elements aren't resonating with the clients and why. This can tell me as much about the client's style as the images they love. We also discuss my initial ideas to see if there is anything they have a strong reaction to, in either direction.
Sometimes, a client might have pinned images which we can see are not realistic for them. Say we are working on a kitchen, and the client has added lots of pictures of large kitchens with huge islands with bar stools, a dining area and a comfortable seating area, when their kitchen is a bit smaller and doesn't have space for an island. At this point, it's very useful to chat with the clients about why they pinned those images - do they like the overall style and feel of them, would they like an island in their kitchen so much that they are prepared to compromise on something else, or are they expecting us to fit absolutely everything on their wishlist into the room? It can be a great way for us to see the vision in their heads, and for us to determine what's important to them with their renovation.
Having had this open discussion with our clients, and after taking lots of notes of their thoughts, we are in a much better position to begin designing for them. The next step after this brainstorming meeting is for us to create a concept board for us to work from and reference when creating the design. This board doesn't include any actual items we will be using in the design, it's more of a record of the look and feel we are working towards. It's a reference tool for the design which anchors and informs it, and can be used to make sure we stay on track with the concept we agreed upon with our clients.
Here's an example of the design concept board which we developed from the Pinterest board above: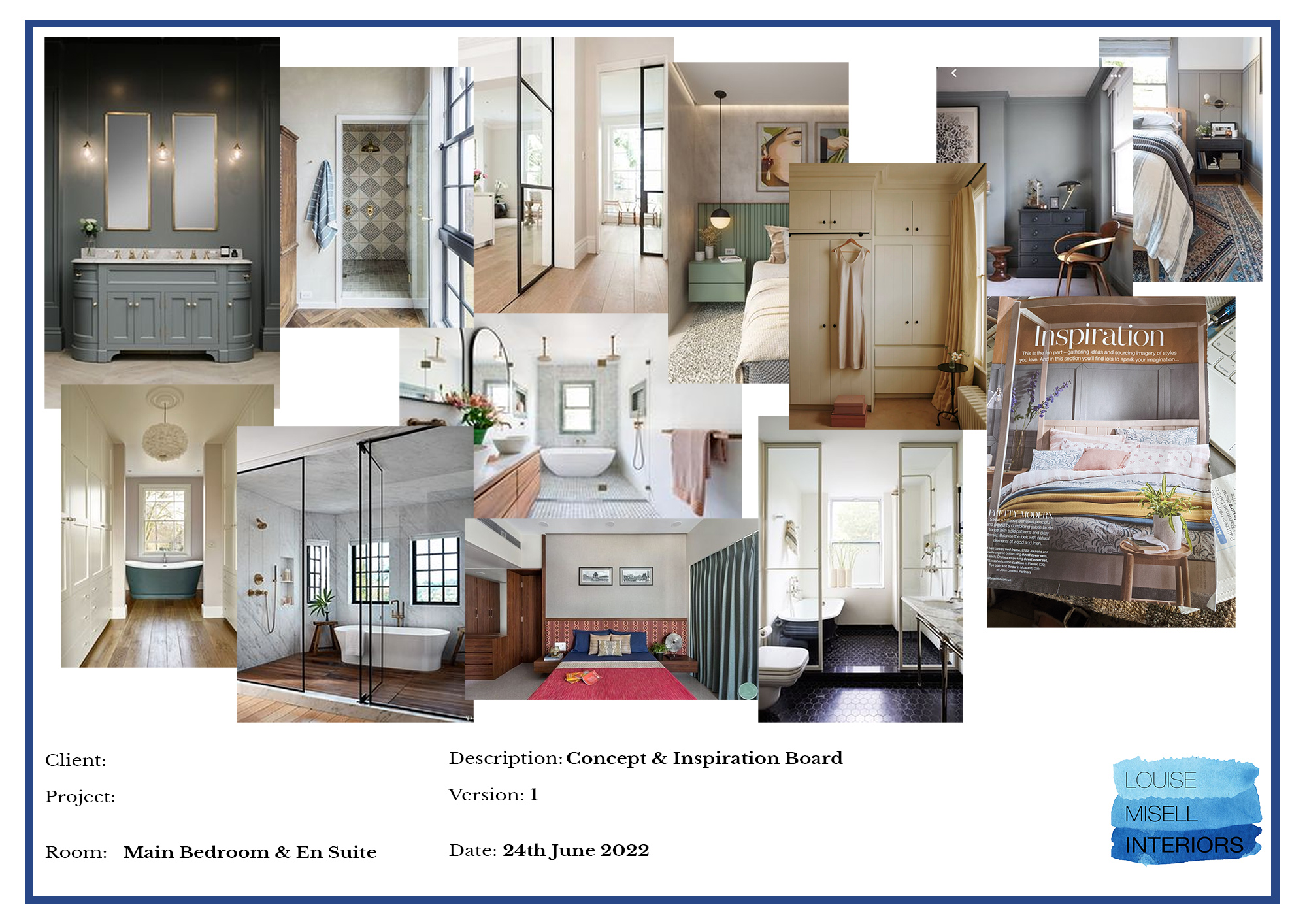 Throughout the design development and sourcing phase of the project, we continue to refer back to the concept board (and the original Pinterest board) to make sure we are on track. Sometimes we continue to pin our own ideas as new inspiration comes to us, or a specific solution to a design problem becomes clearer. Between the Pinterest board and our concept boards, we have a great visual record of our client's needs and tastes right in front of us, and it's there for us anytime we need to tune back into the original goal and purpose of the project. As with any design project. It's impossible to work on it without interruption or having to work on another project at the same time, so these visual reminders of our client's dreams for their homes help keep us focused on what we are all trying to achieve.
Here's the finished design which grew from the concept board above: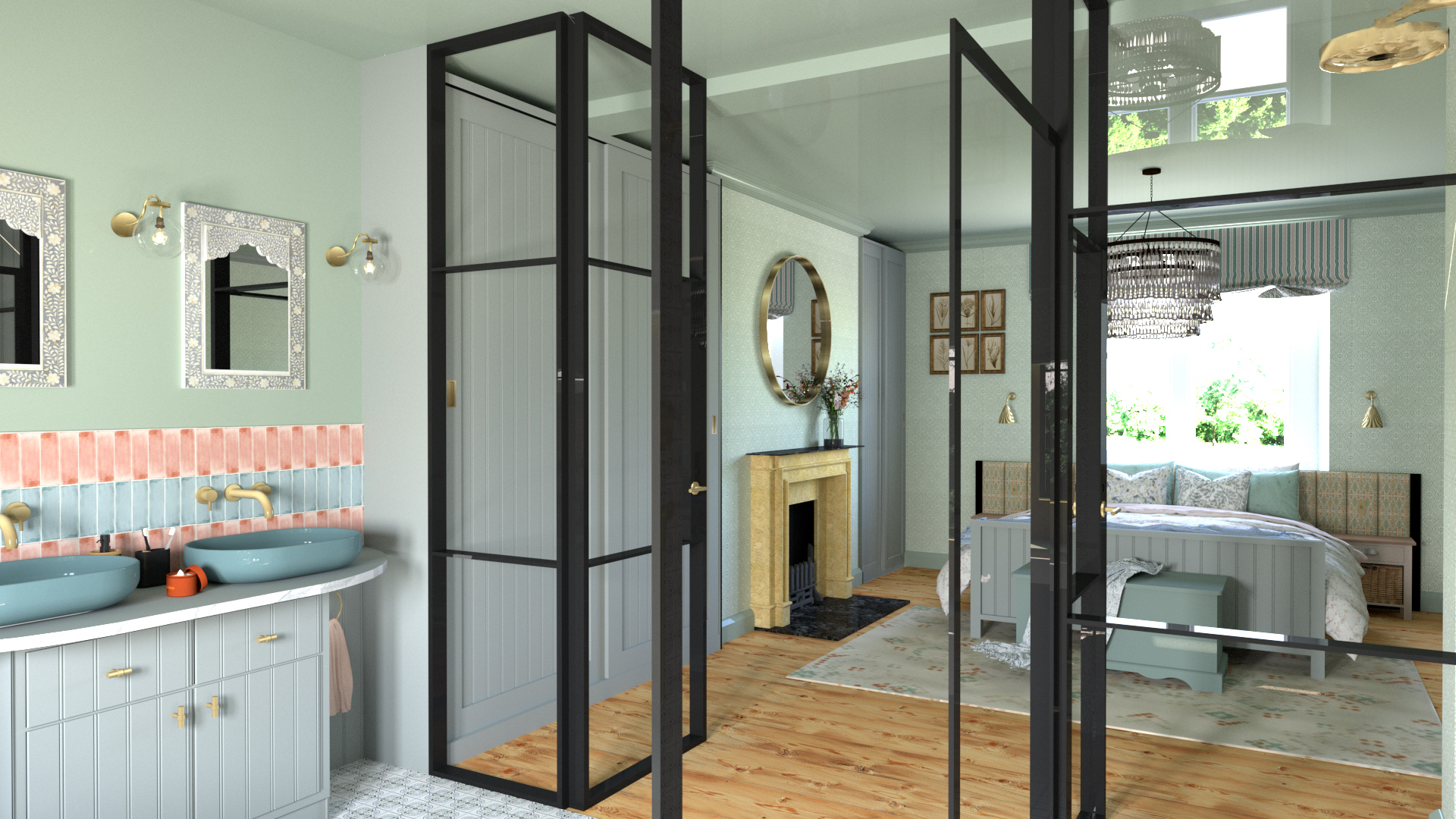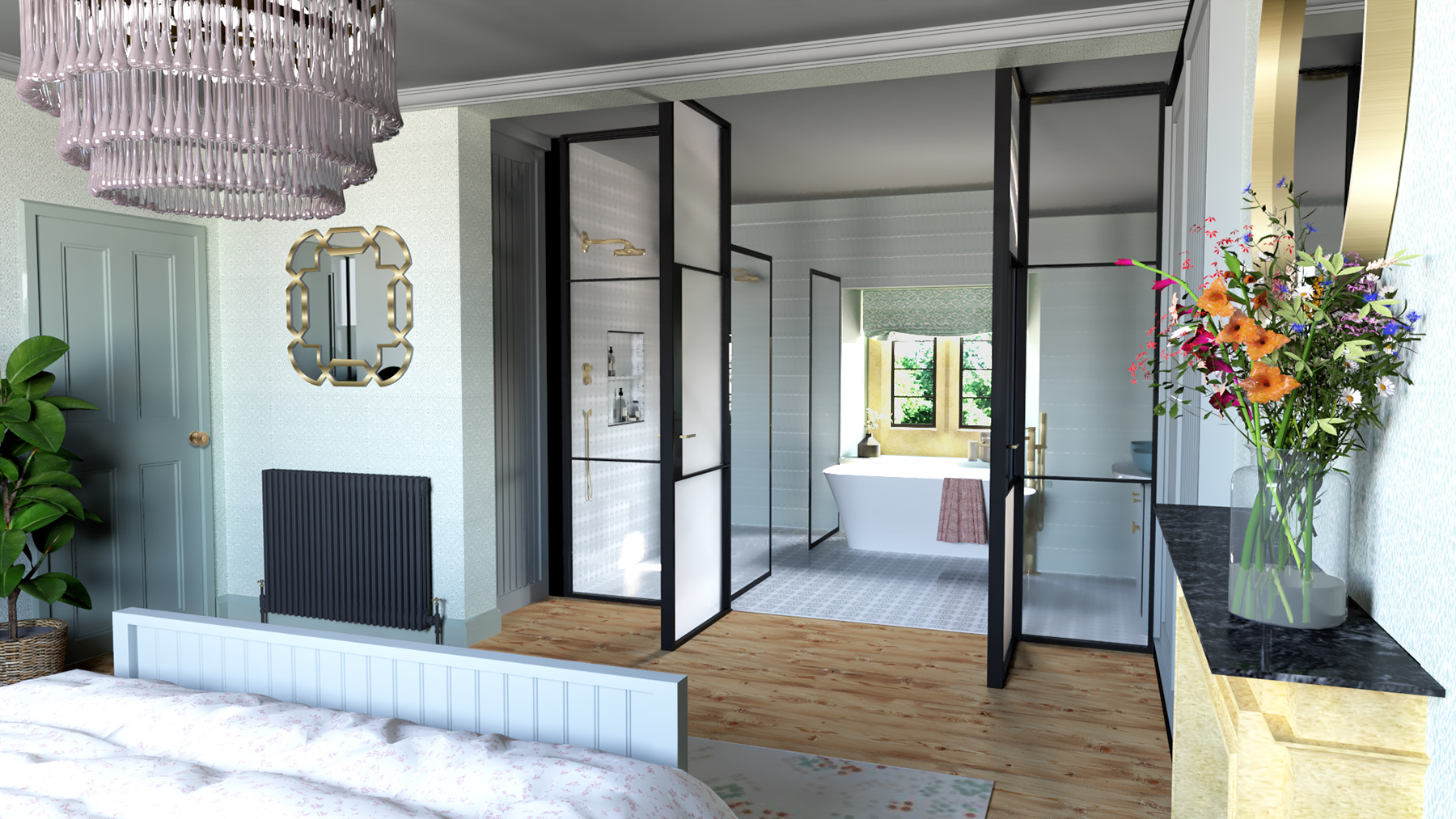 It's really interesting to see how the Pinterest ideas have informed the design, but also to note that it is a starting point for the process - once we begin designing, the scheme takes on a life of its own and becomes something unique to the client and their space.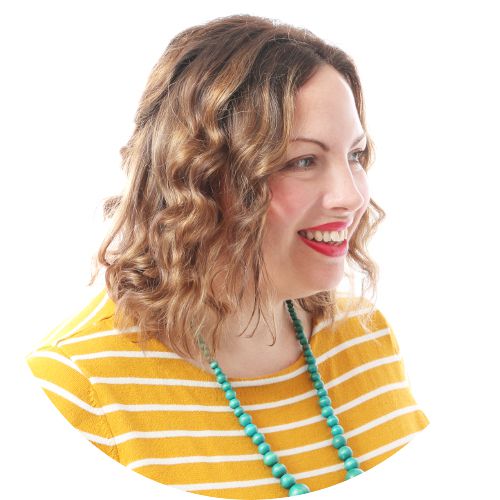 Welcome to the design blog, where you'll see posts about anything from the projects we are working on, to the latest fabric and wallpaper collections, and all things interiors related. We love colour, pattern, architecture and old buildings, and we love to share our finds with you.
Happy reading!