Thank you for a great year!
5 min read
Published 22 Dec 2019
I hope that you've managed to survive Christmas, and the many stresses it can bring. I hope that you even managed to enjoy it too. I spent time relaxing with my family and had some time to think about some things. It's nearly the new year, and a new decade is also about to begin. It's exciting to think about the possibilities a new year brings, and it's also a good time to look back, celebrate our successes and think about how we'd like next year to play out. So, I've been doing just that and I wanted to write a quick post to let you know what I've been up to. I also want to say a huge thank you to all of my wonderful clients. I've had a really fantastic (and busy!) year, and it wouldn't have been possible at all without you lovely people. Here's how I spent some of my time: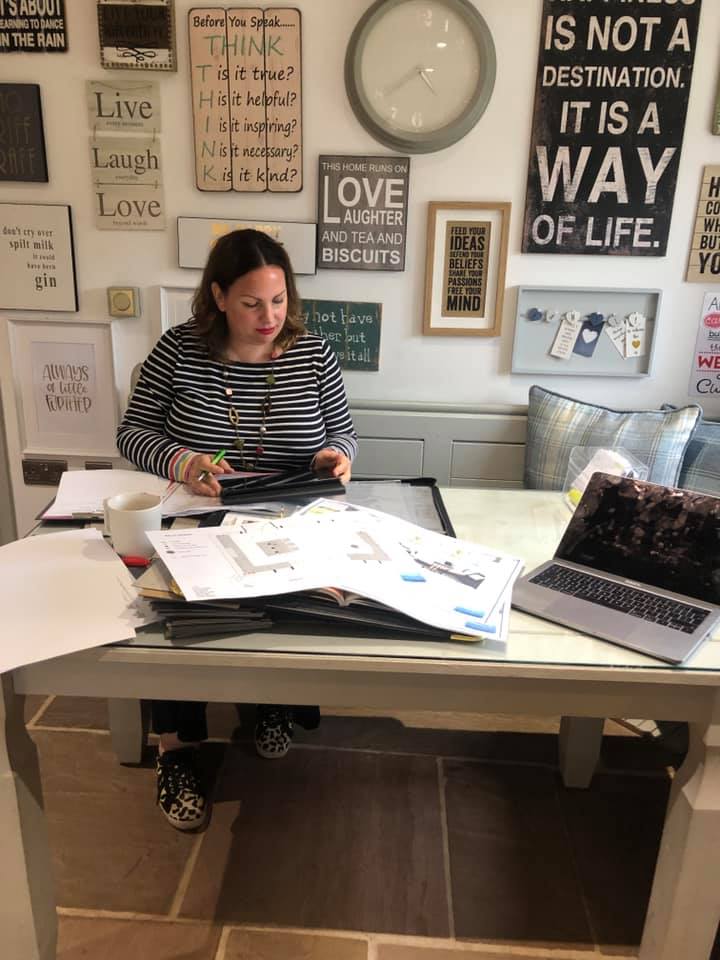 me presenting a scheme at a client's house
This year, I have completed 36 home consultations, designed 29 room schemes, consulted on 10 other projects, and managed the installation of 11 projects. I was also lucky enough to have been nominated for an Amara Interior Blog Award, and was a finalist in both the Cardiff Life Awards and the Cardiff Property Awards in the category of Best Residential Interior Designer. I didn't win the awards, but I was so grateful to be a finalist - something I thought was only for really well established businesses and not for little ol' me.
I've also been on the telly, in a programme called 'The Best House in Town' shown on the BBC. It's still on the iPlayer as it's been repeated a few times this year, and I'm still bumping into people who have seen it! It's truly strange to meet new people who say that I look really familiar but they can't place me - I then have to sheepishly ask 'did you see me on the telly?'! Wierd.
I wrote a blog post about what it was like to have a TV crew invading my house whilst the programme was being filmed, which you can read here.
three of The Best House in Town judges discussing my hallway
Two of the schemes I designed this year were for amazing charities working in my local community. One was for The Speakeasy Law Centre, who are part of a national network of dedicated teams giving free legal advice on issues such as benefits and housing. You can read more about the designs I produced for them in this blog post here. I also helped out the TAVs Centre, who provide hot meals and a safe space for the vulnerably housed and homeless. Both of these buildings were not looking their best and not projecting the welcoming vibe that the people running them wanted, and the people using the services needed. I was more than happy to give my time because I really believe that the places we spend time in have a huge effect on our wellbeing. If those places are warm, welcoming, clean and practical to use, then we will feel more relaxed and at ease with the world. Without the services that these charities provide, many people would find it difficult to survive, and I hope that the small bit I've done to help refurbish these spaces means they will not just help people to survive, but also help them to thrive.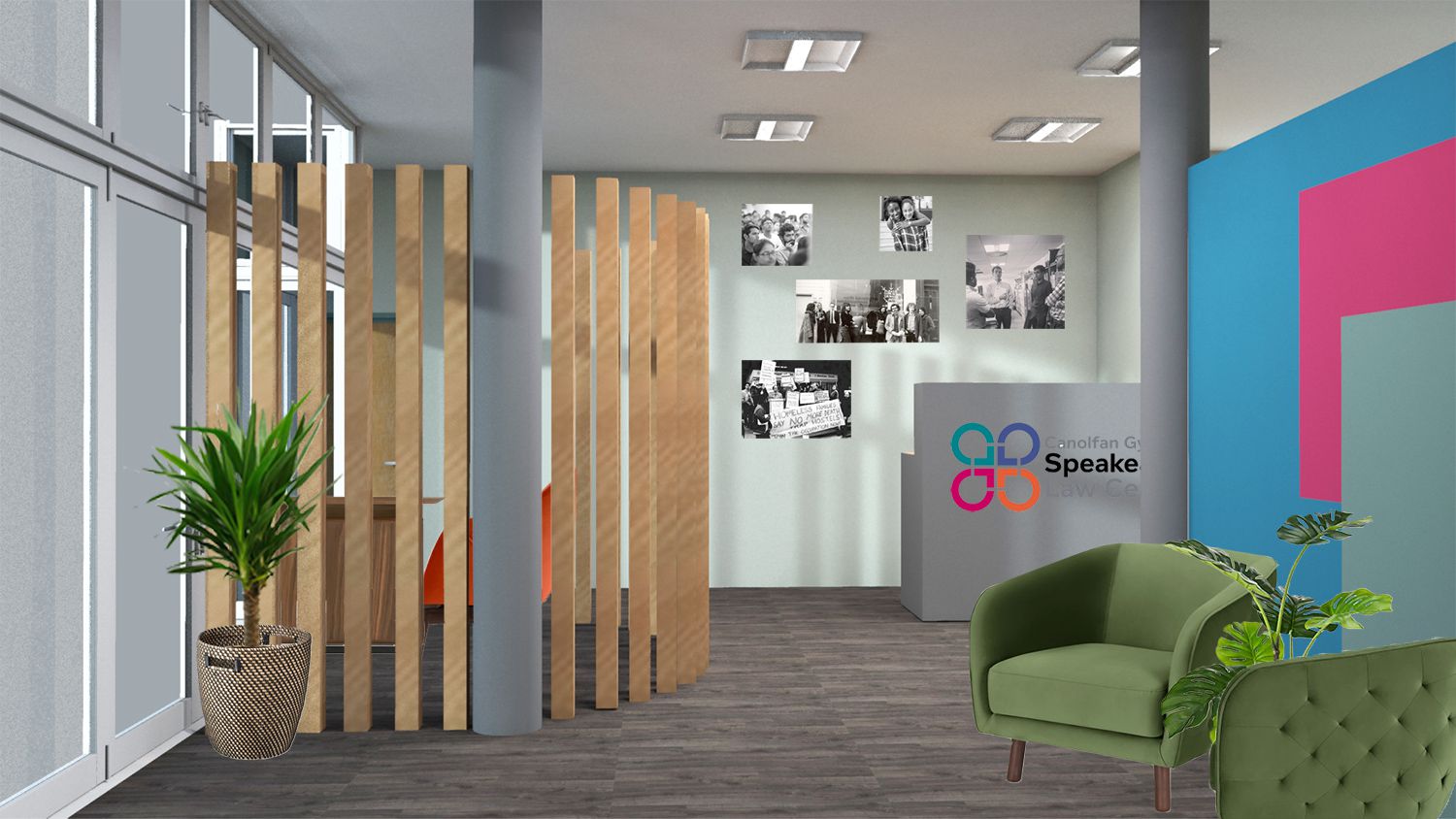 my design for the reception area of The Speakeasy Law Centre
One big thing I've been working on throughout the year is the redesign of my new website. Most of my clients seem to find me through my website, so it's really important that it shows you who I am and the kind of work I can do. It's been a lot of work to juggle the redesign with all my client work, but I hope you'll agree that it looks better. I'm so grateful to the clients who helped me by allowing me to photograph their completed projects to go on the site. Please have a look around the new site when you have a spare 5 mins - I'd love to know what you think!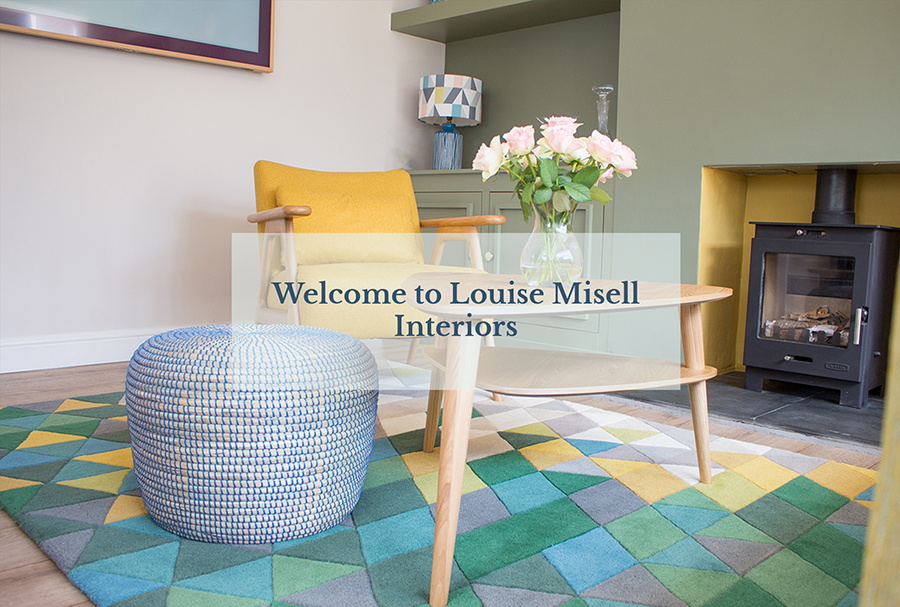 the image which greets you as you open my new website
So, those are the highlights of my work year - I hope that next year will be just as busy and just as much fun. I also hope that your new year will bring you happiness and joy, a life full of colour, and maybe a well designed home too. To all of my clients, past and present, I want to say thank you for trusting me with your homes, going with some of my more crazy ideas, and for appreciating the way I do things. I certainly appreciate you!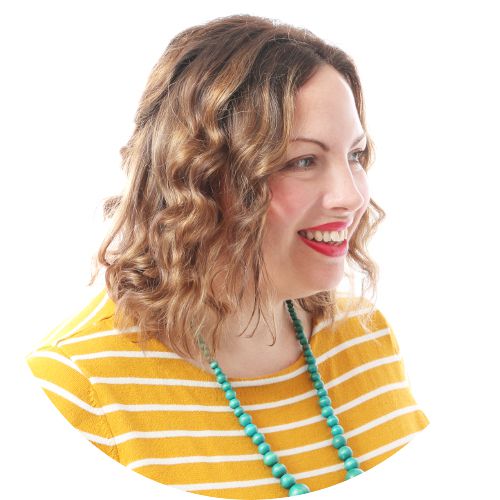 Welcome to the design blog, where you'll see posts about anything from the projects we are working on, to the latest fabric and wallpaper collections, and all things interiors related. We love colour, pattern, architecture and old buildings, and we love to share our finds with you.
Happy reading!