BBC One's The Best House in Town - my house on the telly!
6 min read
Published 11 Mar 2019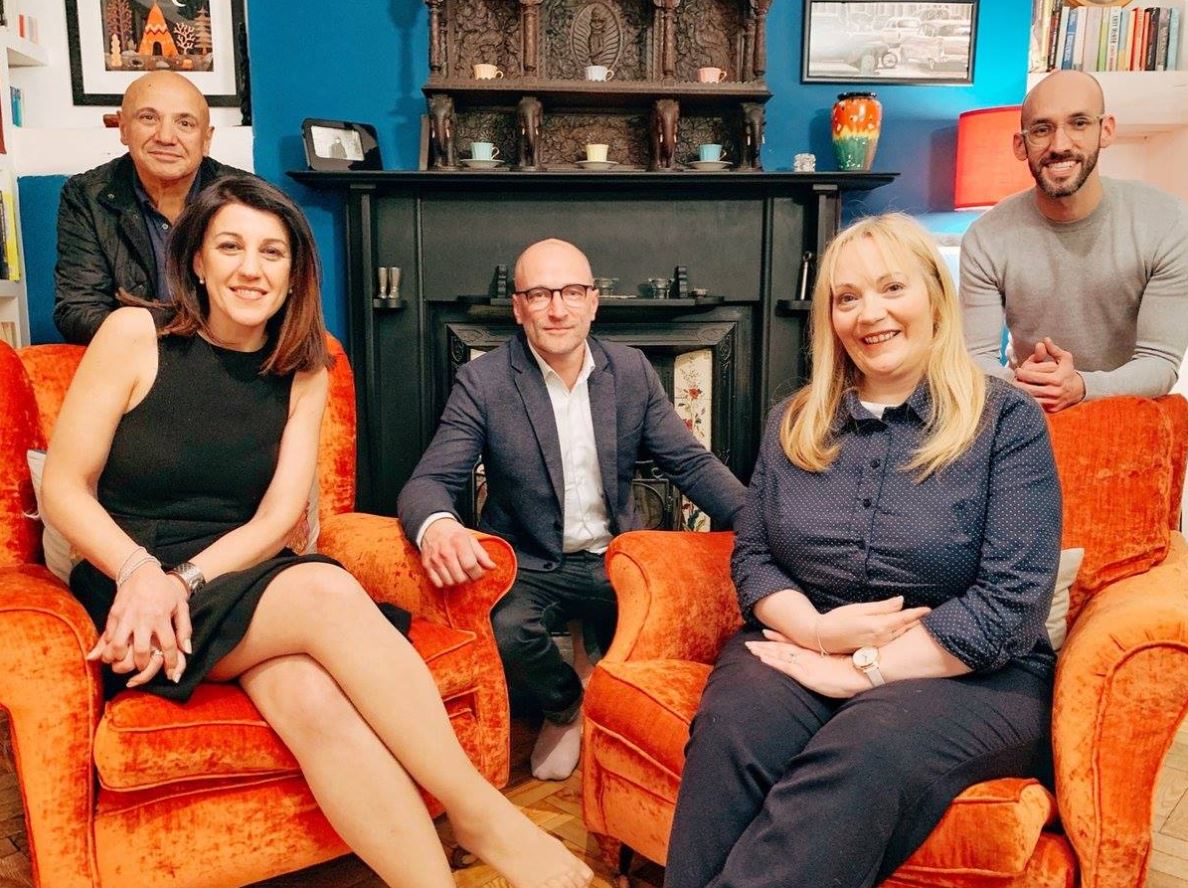 I was contacted in November by a lovely researcher looking for a home to feature on a new BBC programme, called The Best House in Town. They had found my website and wondered if I could put them in touch with anyone who had a house they were proud of in Cardiff, and would be willing to be part of the programme. I didn't think that any of my clients would be suitable, as we've often just re-designed one room, and there were a couple of projects where I'd completed whole houses but they weren't in Cardiff, so couldn't be featured. I wanted to help out, so I suggested my house, but was worried that this might not be entirely fair because I'm an interior designer. The researcher said this was fine, as they'd featured other designers, so that was it - my house was going to be on the telly!
I then, of course, started worrying about how my house was going to look - time to get those small jobs done that I'd been meaning to do for ages - touching up bits of paint and the like. I also decided (probably quite madly, as I had loads of work on too) to finally get around to revamping the cupboard in the hallway, which had been bugging me for a long time - I'd actually bought all the bits to do it, but just hadn't found the time. So the weekend before the filming began, I did the hallway cupboard. You can read all about that project here.
The next thing I had to do was tidy up - no mean feat when you live with two teenage boys, and a husband who, when I met him, used the floor as his filing system, and hasn't changed much since (I'm not joking). My poor boys had to put up with me getting them to clean, and then me going over their rooms with a fine-tooth comb and saying 'you don't really need that now do you' about things like a certificate of attendance from primary school. It was a good opportunity (in my head anyway) for me to finally get their rooms looking presentable. I had designed their rooms several years ago when they went into 'big beds', and they had gradually added more and more stuff, whilst refusing to get rid of anything, so a good clear out was well overdue. This might sound a bit mean of me, but there's only so much storage space available in any one house, and unless you keep moving house every time you need more space, you have to conduct an edit every now and again.
Another major outstanding job is that the room belonging to my youngest, who's just turned 14, is well overdue a redesign. I'm planning to design a loft style bed with desks and storage underneath as his room is quite small and he needs more space. I've been meaning to do this as soon as I get time, but it's been a promise for a while now, and he still has the cute camper vans I stencilled on his walls when he was six! I was just hoping the judges wouldn't ask too many questions about his age...
Once the production team and I had agreed dates etc, the crew arrived for the first day of filming. They were all lovely, very tidy and respectful of the house. They did their best to make me feel at ease, but, stupidly, I'd just thought they would be filming the house, and wouldn't be so interested in me! The first pieces I had to do in front of the camera were excruciatingly embarrassing, as I'm actually quite a shy person. I was so sure that I would come across really badly as I wasn't quite sure what to do with myself. I would have been far happier if I didn't have to speak!
When the time came to do the first interview, I was a little more relaxed as I'd got used to the crew being around. I think this bit went okay - I talked about how I love living in a period property and couldn't live in a new build. Now this is true, and I really have nothing against new builds and have designed schemes for lots of them, they're just not my personal taste. I realised I could have upset half of my potential clients with that comment - way to go!
I was also asked if I was competitive, and I'd be lying if I said that I wasn't, so I told the truth, and said that as a designer it would look bad if I didn't win. What was I thinking? However, when I spoke to the crew about the tone of the show, they reassured me that it wasn't going to be a negative type of show, where the competitors would be pitted against each other. It was going to be a genuine celebration of the variety of homes in Britain, and all the interesting things people had done with them, so need to worry.
The street I live on has a lovely atmosphere, and the neighbours all look out for one another, so of course they noticed when a crew turned up to film the house. They all wanted to know what was going on, and I had to tell them it was connected to my work as an interior designer. For obvious reasons, the people taking part weren't supposed to be telling anyone, and definitely not putting anything on social media. When I found out we'd won the first round, I found this really hard - I was so excited I wanted to tell everyone. I just had to sit on my hands and post other things instead.
The next stage was where the crew came back to announce who'd won the category. I really was expecting this to be a 'sorry, you didn't win, but good effort' sort of thing, so was ready with my losers speech. When they told me the house had won the terraced category, I was really, truly shocked! I hadn't seen any of the other houses in the category, but, like everyone, I'm really aware of all the things which aren't right in my house - things I'd like to improve when I have the money and the time. So I was really amazed to think that some complete strangers had decided my house was good enough to be the best terraced house they'd seen in Cardiff. I didn't know what any of their thoughts were at this stage, I didn't even know who the judges were, so it was all a bit surreal.
I then started thinking about the possibility of winning the whole thing. I didn't really think I was in with a chance, as there are so many beautiful homes in Cardiff, but then I didn't think I would win the first category, so my mind did leap ahead. Who would win? What type of house would it be? I was really looking forward to seeing the show to have a chance to see all the other houses the judges had already seen. I did want to win, because it's always nice to win something, but I also genuinely enjoyed the experience of filming the show, so didn't feel too bad when I found out our house wasn't the winner overall. Well done to the winner - Miffy with the gorgeous semi-detached house - it's a great house with an innovative and creative mind behind it, and I love it!
Now that the show has aired, I'm so pleased that I agreed to take part, as the crew were so lovely and made each stage fun. The judges were very positive with all their comments, and even when they weren't sure if they liked something they could see what the homeowners were trying to do with their homes and praised that. The show really is a genuine celebration of all the varied and creative things that people do to their houses, and it's wonderful to see so many people sharing their passion for their homes with us. After all, that's the reason I'm an interior designer - to help people to love the places they live in.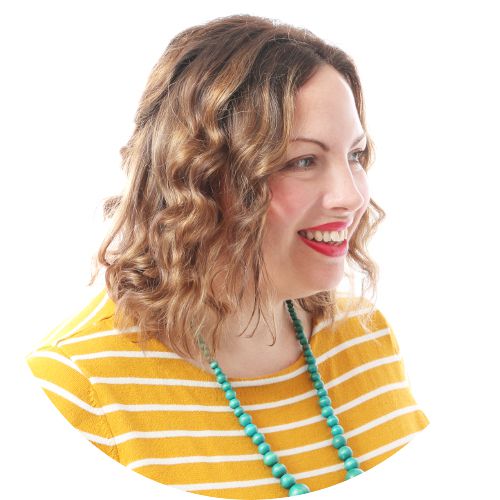 Welcome to the design blog, where you'll see posts about anything from the projects we are working on, to the latest fabric and wallpaper collections, and all things interiors related. We love colour, pattern, architecture and old buildings, and we love to share our finds with you.
Happy reading!