How to choose a light bulb
7 min read
Published 28 Jan 2020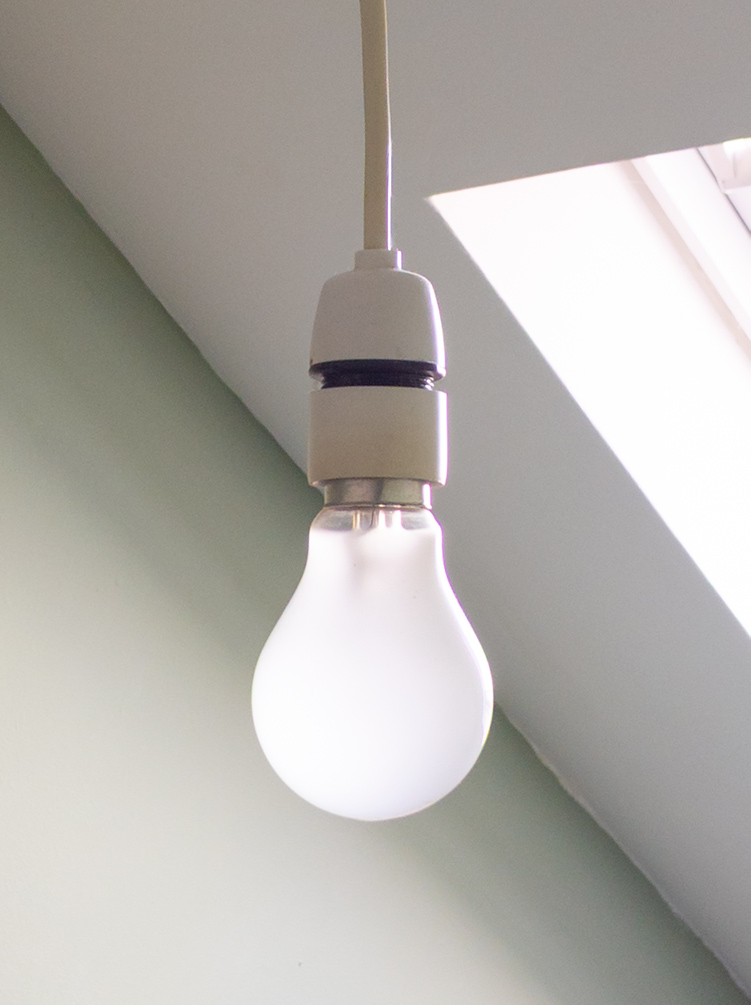 An incandescent bulb
Now that we've made it through the shortest day of the year and the days are getting longer, I find myself yearning for the light of Spring. Things just seem easier when we are surrounded by light, so brightening up the dark days of winter is still very much on our minds. We depend on artificial light at this time of year, and the type of light we see can really affect our mood. So how do we get it right and make ourselves feel happy instead of glum? It's all about the type of lighting we choose, and that starts with the humble light bulb.
There are a few things to consider when buying a light bulb - brightness or the amount of light it produces, shape, energy efficiency, and colour temperature. There are so many choices that it can be really confusing, so here's my quick guide, starting with the types of bulbs available.

The first commercially viable light bulb was created by Thomas Edison and is known as an incandescent bulb. These became the ones that we are all used to - the typical 'bulb' shape we all know and love. There weren't many choices when it came to shape, style and colour. When we needed to replace one we used to just pop down to Woolworths and buy a 40 watt or 60 watt bulb (or a 100 watt bulb if we wanted the room to be scarily bright). Most light bulbs were clear, or if we wanted to be a bit fancy we would buy a frosted bulb. That was it - it was fairly simple and straightforward, but then the results we got were also simple and straightforward - a bright light with one colour and not many options to create a mood.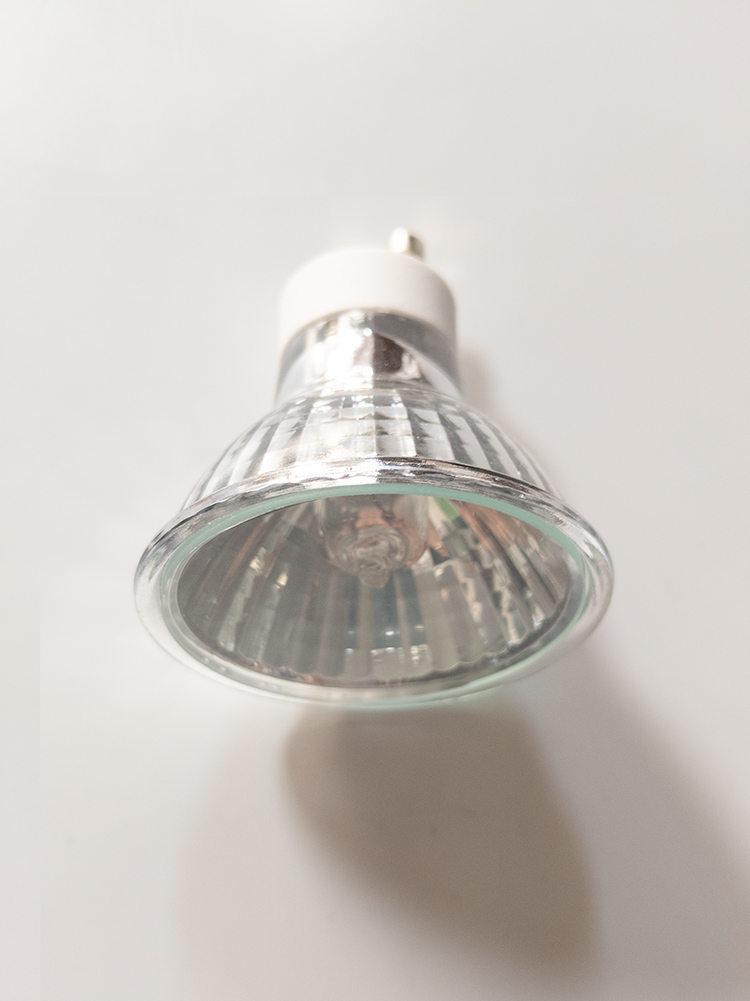 A halogen bulb
We started to think properly about energy efficiency in the early 1980s when Halogen bulbs became popular. The first Halogen lamp was actually invented back in 1882, but it took a little while before they were reliable and bright enough to use! Halogen bulbs were slightly more efficient than the incandescent bulb because they lasted much longer, but they also got much hotter and could be dangerous to handle. We got used to using them in places like kitchen and bathroom ceiling spotlights as they didn't need changing very often. Again, there weren't many options if you wanted to use lighting to create a specific mood.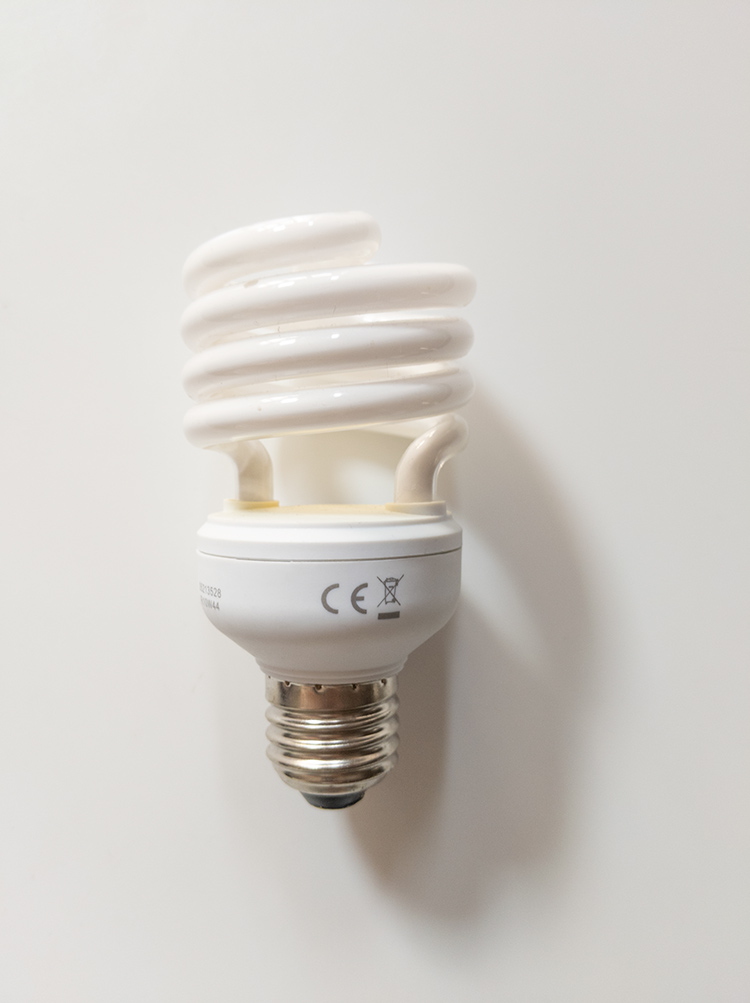 A twisted CFL bulb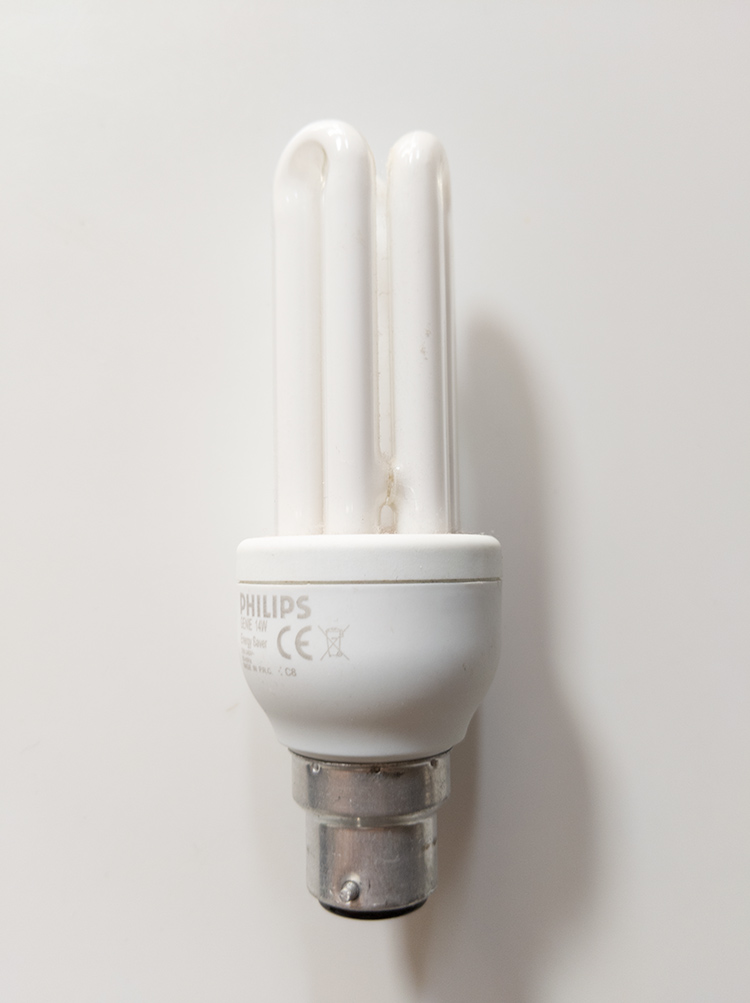 A loop CFL bulb
The next level energy efficient light bulb was the CFL or Compact Fluorescent Lamp. Again, they were invented surprisingly early, in 1939, but didn't come into general use until much later on (we've obviously been trying to crack this energy efficiency thing for a while). Today they come in lots of shapes and sizes, but in the 1980s and 90s they were a twisted or looped shape and the first ones were quite bulky and heavy. When we got married, my husband and I asked our student friends to buy them as wedding gifts for us as they were relatively expensive. We actually still have some of the bulbs! I remember finding that some of them were so big that they would stick out above a lampshade or light fitting. They weren't the nicest of things to look at and didn't really give a soft glow, but if we wanted to save the planet, they were the only option.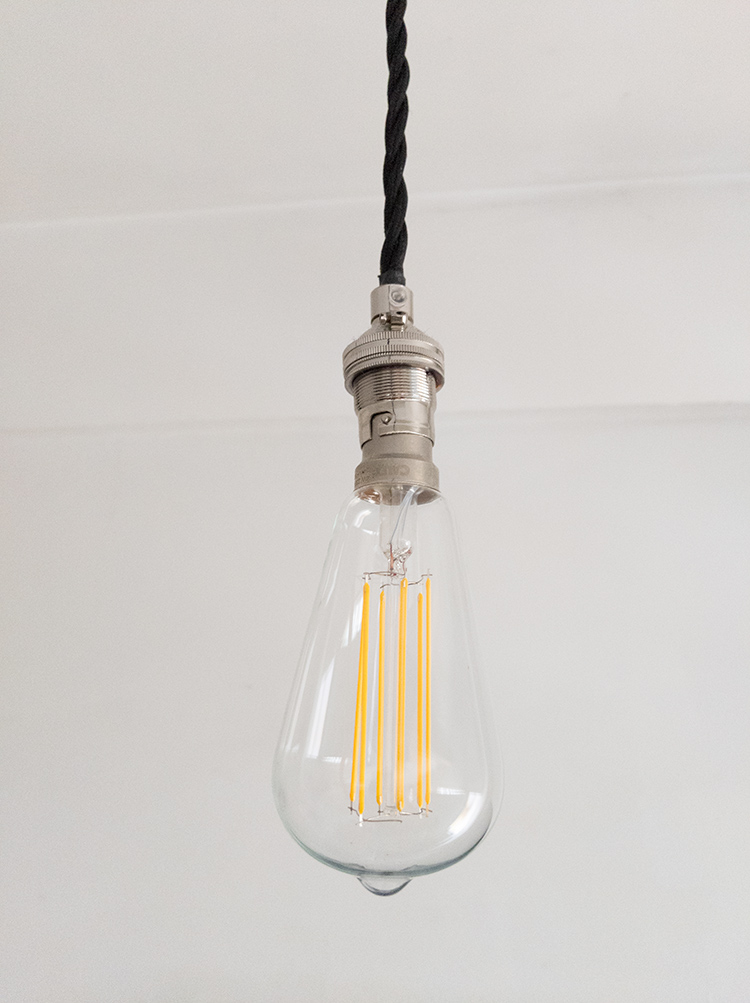 An LED bulb with a tungsten look
Concerns about how to dispose of CFL bulbs (they contained mercury) and the expense of production slowly led to a shift towards LED bulbs. Light Emitting Diodes or LEDs were again invented a surprisingly long time ago - 1907 to be exact, but it took a good few decades before the bulbs were cost effective enough to be produced commercially. They are now the most energy efficient light bulbs on the market and are almost a standard choice for manufacturers and homeowners because they come in many different shapes, sizes and colours.
So, where does that leave you if you need to buy a new light bulb? Chances are you're probably going to buy an LED, because of their efficiency and the huge range of styles available. The next question is usually, how do I know how bright it will be? We all used to understand brightness in terms of wattage as there weren't many options and you could easily see the differences between a 40 watt bulb compared to a 60 watt bulb.
When the various types of energy efficient bulbs came to the market, they continued to be sold by wattage, but these numbers were much smaller than we were used to. Wattage actually measures the amount of energy the bulb uses to produce the light, not how much light it gives off. So, when the packaging tells us that the bulb we're trying to buy is an 11 watt one, that leaves us thinking 'how much light will I get?' and 'what's that in old wattage?'.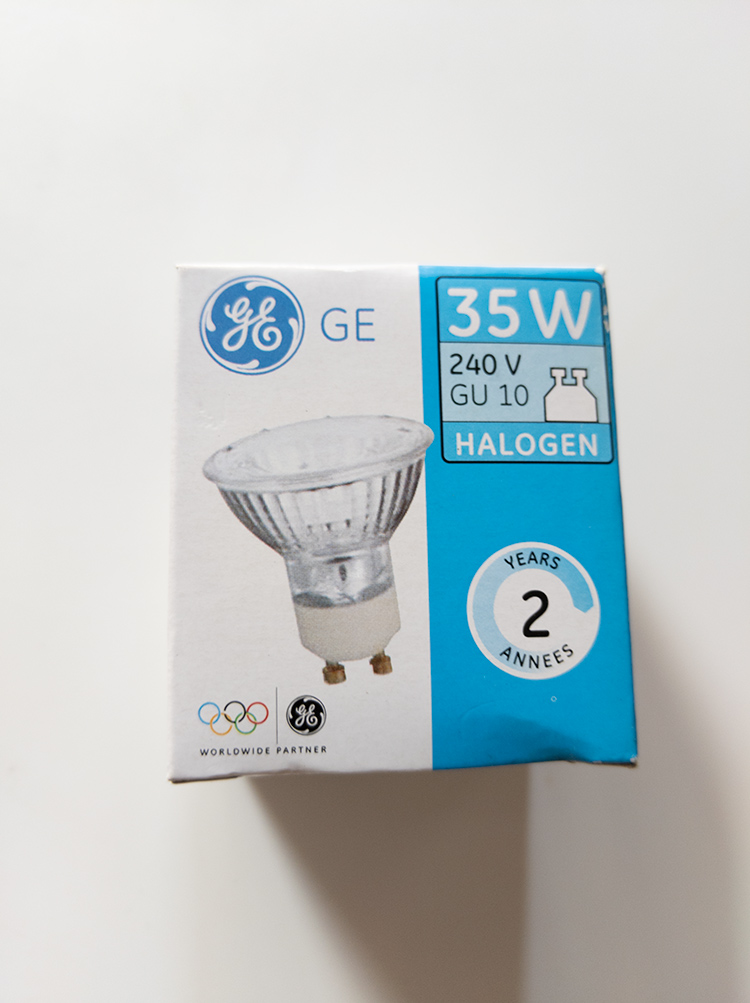 The answer is to look at the Lumens, which is a measure of brightness. The great thing about using Lumens to compare brightness is that it applies to all types of bulb, no matter what technology is inside the bulb. Once we know the amount of Lumens we need, it makes it all much simpler. Here's a handy conversion chart, which I still find myself referring to: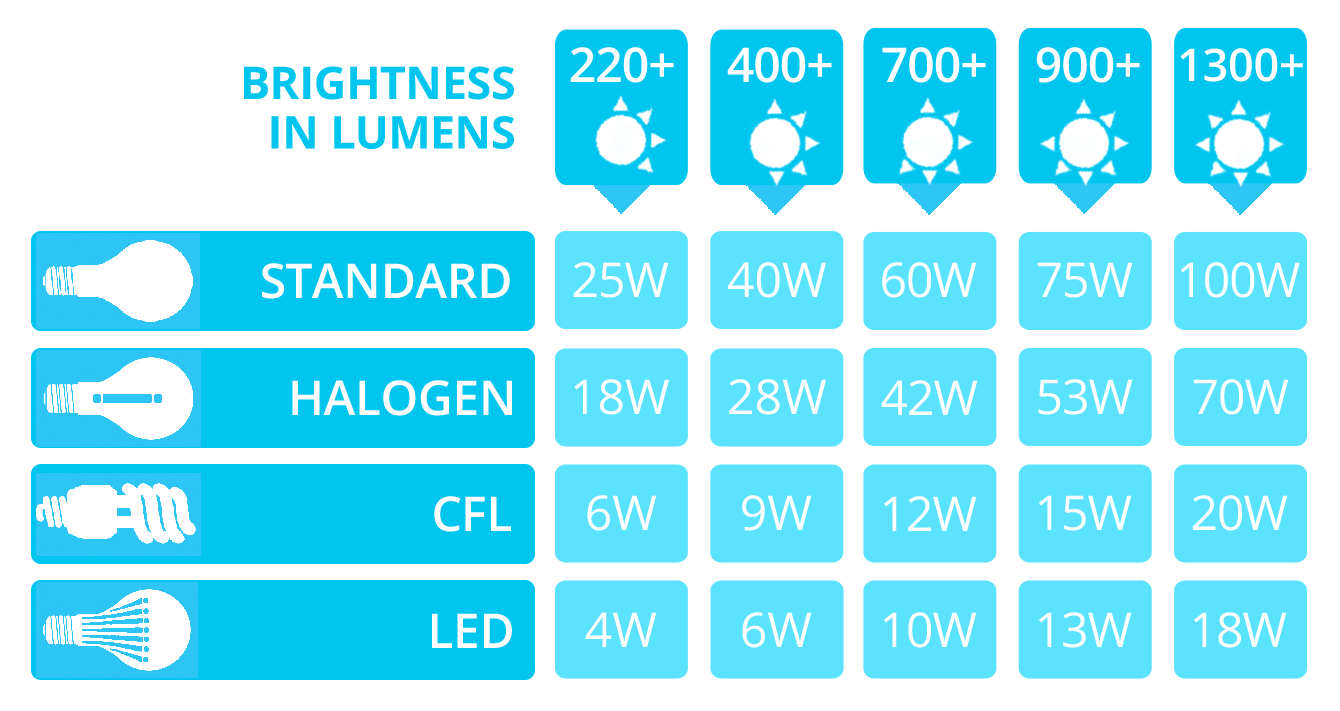 A lumens chart from The Light Bulb Company
Okay, so now we know which type of bulb to buy and how much light we need it to give us. The next thing to consider is the colour temperature. Think of the colour difference between bright morning light and a pinky sunset. The blue light of the morning sky will make us feel awake and energised, whilst the pinky soft glow of the sunset will make us feel relaxed. It's the same with bulbs. Do you need a bright, cooler light for say over the bathroom sink (so you can see what you're doing), or do you need a warmer, softer glow for the lamp in the living room? That's the colour temperature.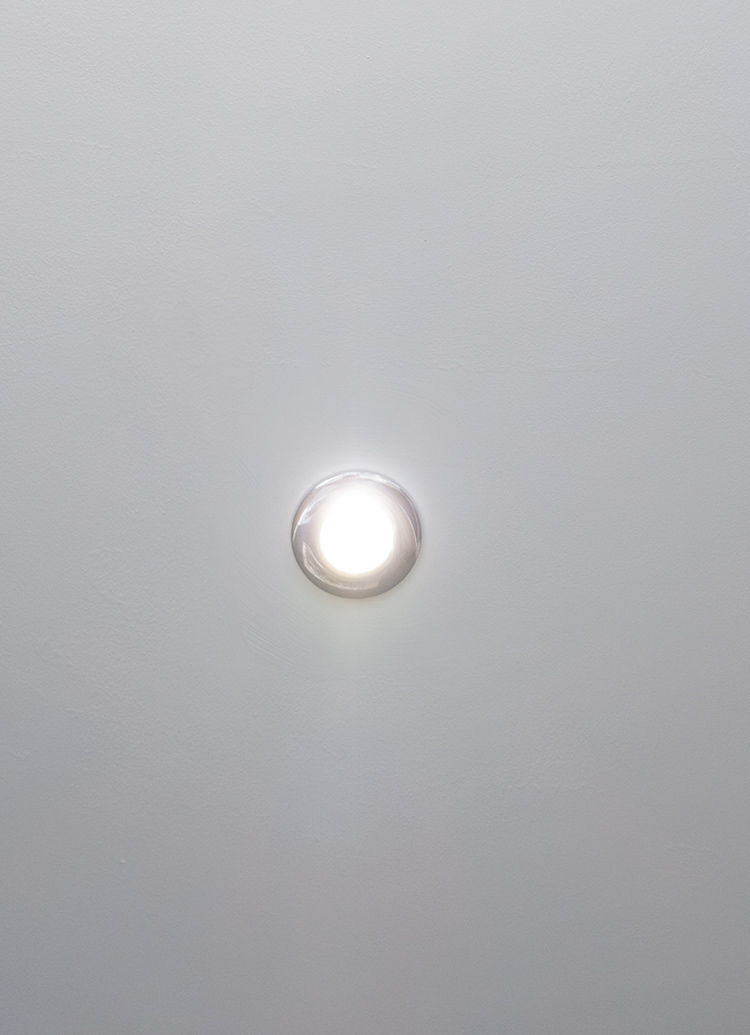 An LED bulb giving off a cool or blue light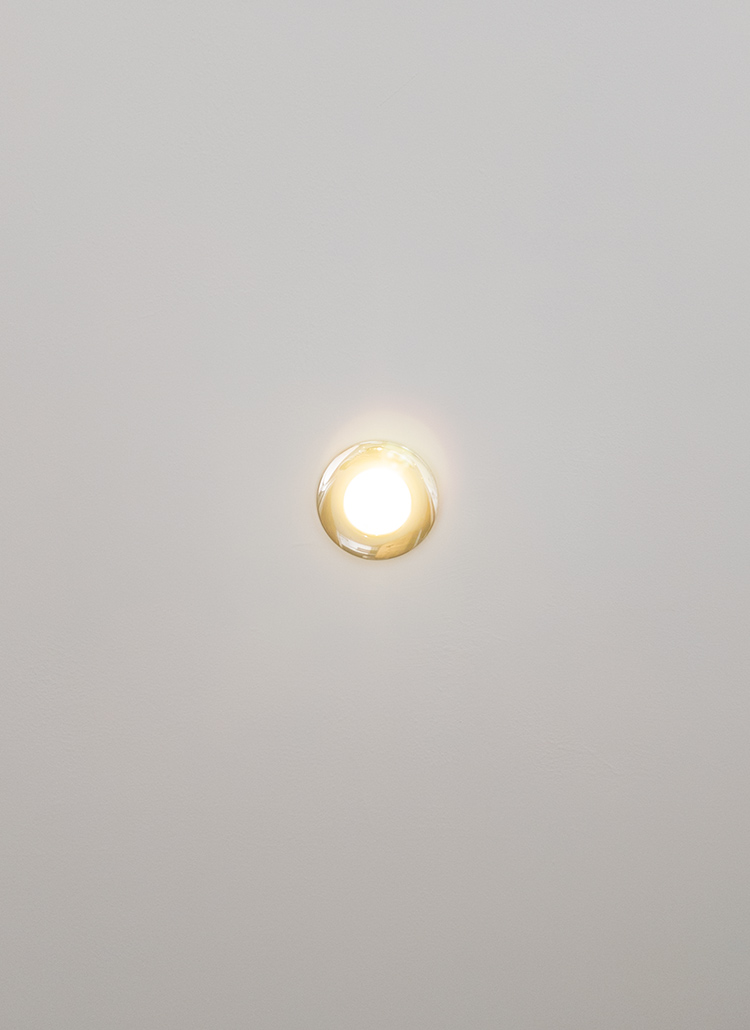 An LED bulb giving off a warm glow
Colour temperature is measured in Kelvin, named after Lord Kelvin who came up with the measurement. Basically, the lower the Kelvin number is, the warmer or more yellow/orange the light will be, and the higher the number, the cooler or more blue the light will be. Here's another handy chart to help you buy the right colour: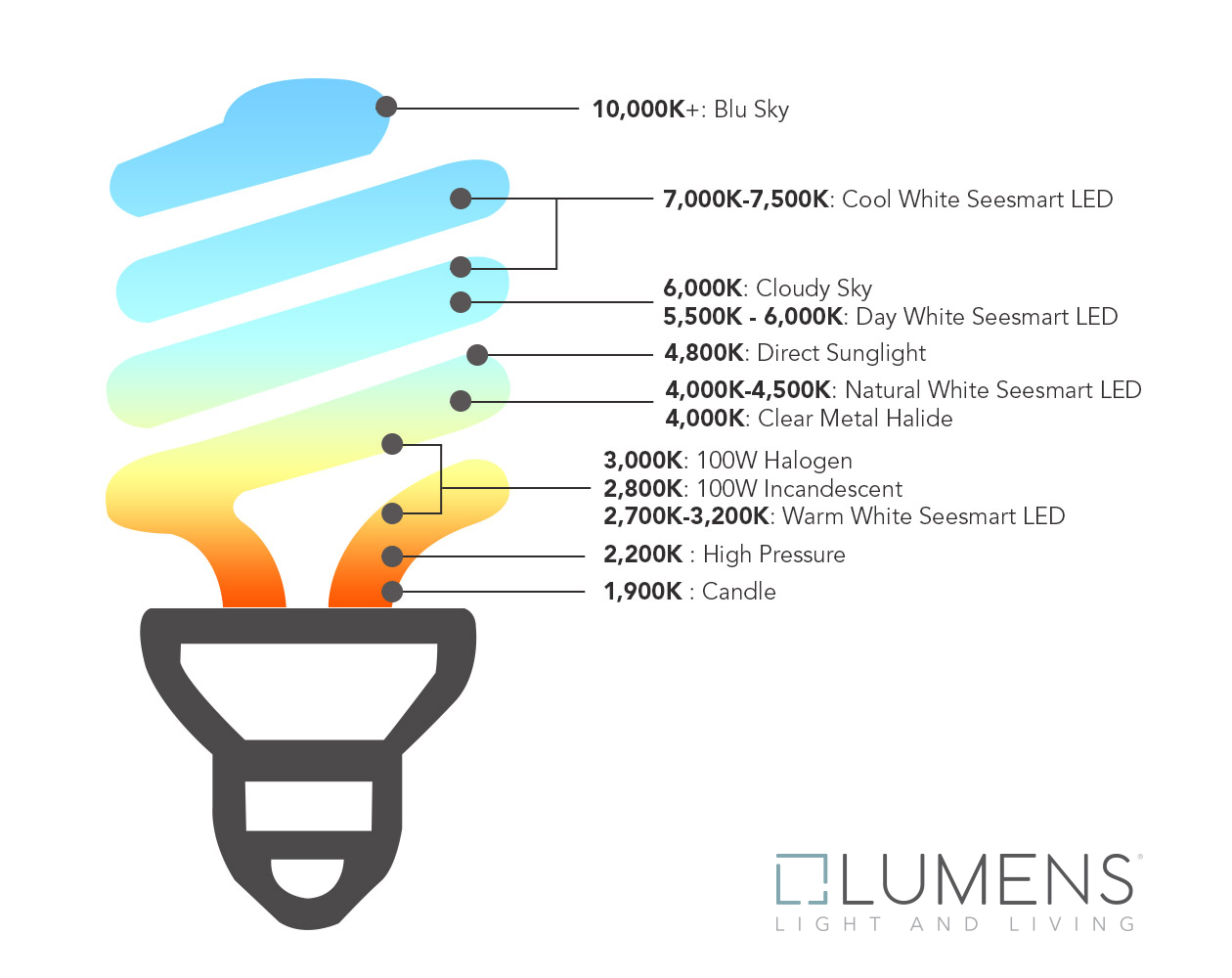 A Lumens chart from Lumens.com
There is one final thing to consider when buying bulbs, which touches on lighting design. The direction and spread of the light you get from your bulb will give you different effects which can be used around your home. The type of light fixture you use will generally determine how this happens, as some shades will concentrate the light in a particular direction, and others will help it to spread around the room. For example, a desk lamp will give you a smaller, more targeted light (perfect for working at a computer or reading with). A lampshade will give a wider spread of light coming from the top and bottom of the shade. The light will be softened or diffused by the fabric, making it perfect for use in the evening when you're watching TV and want to relax.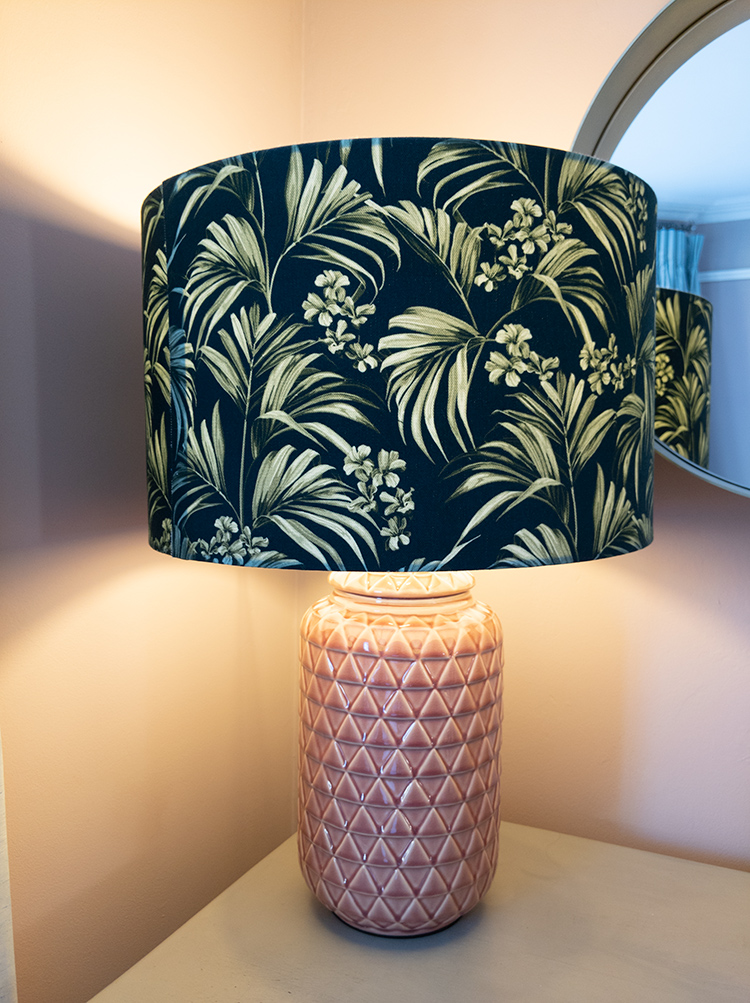 A lamp with the lampshade diffusing the light for a soft glow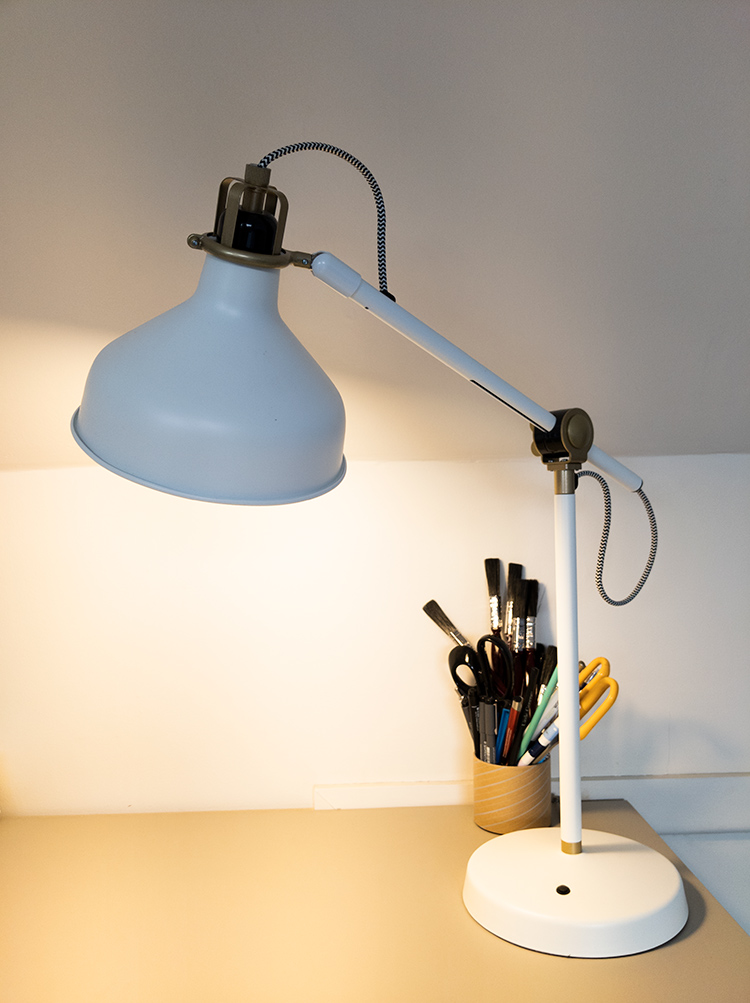 A task lamp where the shade directs the light to a narrow area
If you're anything like me you'll have a mixture of all sorts of bulbs in your home, some old, some new, and some of them not quite doing the job you want them to. But at least now when you need to replace one, you'll know where to start.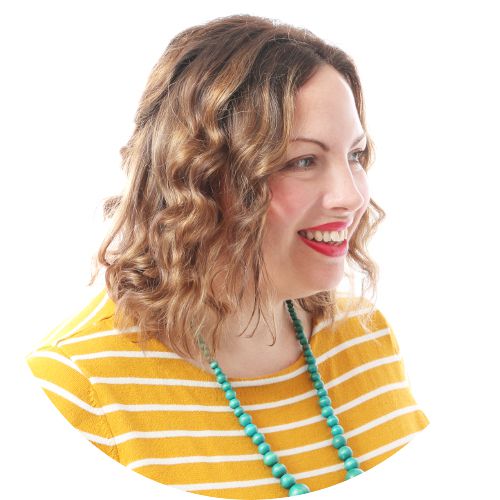 Welcome to the design blog, where you'll see posts about anything from the projects we are working on, to the latest fabric and wallpaper collections, and all things interiors related. We love colour, pattern, architecture and old buildings, and we love to share our finds with you.
Happy reading!