How to buy a sofa online
9 min read
Published 28 May 2020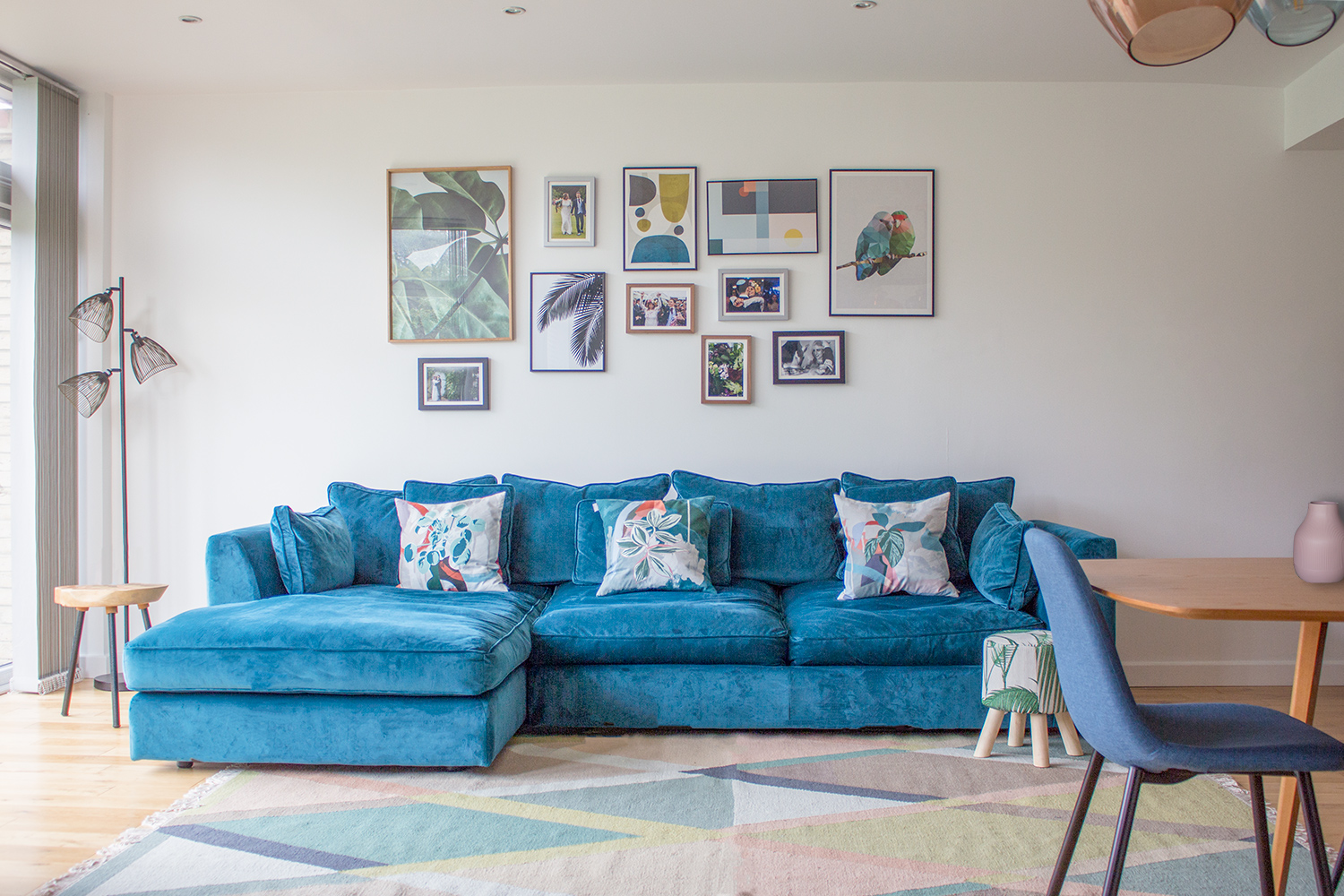 As a lot of us are spending loads more time at home right now, many of us will have decided to get our homes in order and that now is the time to finally replace that lumpy, old, saggy sofa. Large, expensive items like sofas, beds and mattresses are investment pieces of furniture that we don't buy very often, so when we do, we understandably want to get it right and not make any mistakes.
I usually advise all my clients to try out these big items in person in the showrooms, to check that they are comfortable and will support the client properly. However, it's pretty difficult to visit a showroom during lockdown, so what can you do? There are things that you can look for to help you make the right choice when you can't try out a sofa, so I've put together a handy guide for how to choose a one online.
The first question you should ask yourself is 'how do I actually sit on my sofa?' Some of us like to sink back into the seat, some of us will curl our legs up under us, and others prefer to stretch out as much as we can. If you like to sink into a sofa, then you'll need a higher back to support you and keep your neck in a good position. The average height of a sofa back has got generally lower as we embrace the lower slung styles of Mid Century design, with heights usually ranging from 75cm to 90cm from floor to top of back. Anything 90cm or above is considered to have a high back these days. It might sound obvious, but check the height of the sofa's back on the seller's website and get your tape measure out. Compare it to your current sofa - do you want it to be higher or about the same as you have now? Remember, a higher back doesn't have to look like something you'd find in your Granny's house - look at this one from Sofas and Stuff: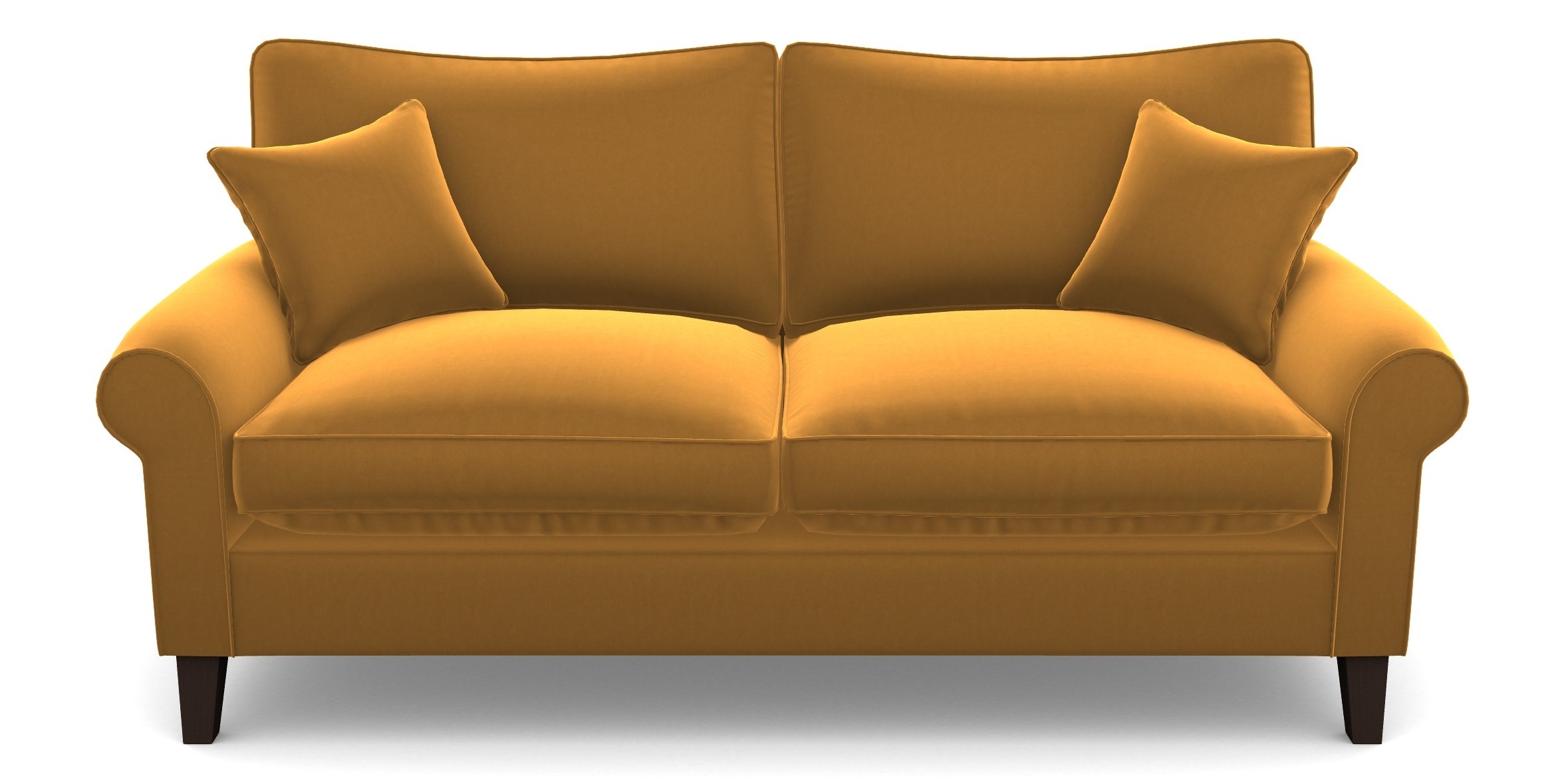 The Waverley sofa from Sofas and Stuff with a back height of 93cm available in a range of fabrics and colours
If you are the type that likes to curl up with your legs tucked under you - I know I am - then you'll need a sofa with a deep seat. Anything too skinny will have your knees hanging over the front and will feel like they could fall off the edge, and you'll be constantly readjusting yourself. Check the seat depth measurement - a skinny seat depth would be around 55cm, whereas one with room to curl up would be above 60cm.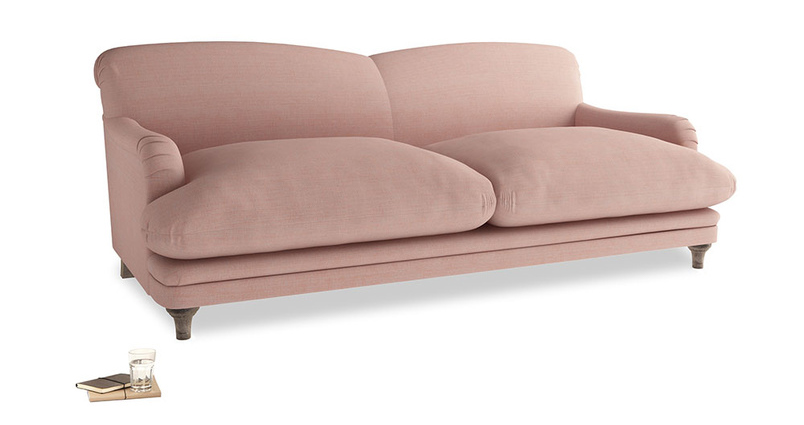 This is the Pudding sofa from Loaf, which has a seat depth of 72cm
One thing to mention here is that Loaf also offer a tall leg height, which is 11cm taller than their standard leg height. I'd opt for this if you are tall (so your knees don't end up feeling like they are up around your chest) or if you want to make it easier to get out of the sofa, avoiding that feeling that the sofa has swallowed you up.
If you're more of stretch out as far as you can kind of a guy, then the length or shape of the sofa is the thing to look at. Think about your height and look for a sofa that is at least that length between the arms, or has arms you could rest your head on. A higher arm height or one with a non padded arm would be pretty uncomfortable, and not very good for your neck. A corner or chaise end sofa will give you more leg room when lying down, and is just made for stretching out.
The next thing which affects comfort will be the firmness of the cushions, or the seat filling. These are usually made up of foam, feather, fibre or are a combination of these. Foam on it's own gives a crisp edged look for a more contemporary style of sofa, and will feel firm and supportive to sit on. It keeps it's shape well and is supportive but doesn't give you that 'sink into' feeling. It can compact over time, especially on a fixed style cushion where you can't turn the cushions, so perhaps won't look as good for very long.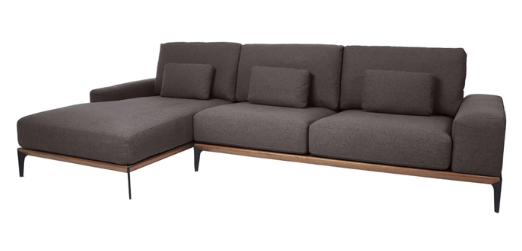 The Malmo sofa from Dwell - the seat cushions are foam filled for clean lines, whilst the back cushions are fibre filled for comfort
Feather on it's own is lovely and soft, and will mould to your shape so that it feels very luxurious. Because it's so pliable, you will need to turn and plump these cushions fairly often so that they keep their shape and wear evenly. If you're not a natural cushion plumper, then it would be best to avoid this type of filling. Fibre fillings are man made and so are less expensive to produce than feather or down fillings, but the fibres will flatten so again will need plumping regularly.
The best seat fillings are a combination of foam and feather, or the less expensive foam and fibre. You get the firmness and durability of the foam, with the feather or fibre wrapped around, giving you the softness we all crave when we sit down at the end of a long day. Foam and feather combinations will still need some plumping, but not nearly as often as the other types. On the subject of plumping, if you go for a scatter back sofa as opposed to a fixed or large cushion backed sofa, you'll need to spend more time plumping and arranging those cushions. If you're happy to do that to keep your sofa looking great, then consider a scatter backed sofa as they can be very comfortable.
The Limerick sofa from Sofa Workshop has a scatter cushion back, which looks super comfy
On the style front, you've probably seen loads of pics of beautiful sofas online and then tried to look at the fabrics they come in and felt pretty uninspired. It's really hard to show what a fabric looks like or what the texture is like on a computer screen. It's great when a retailer shows you a mock up of your chosen sofa in all the different colours available, but these pics are usually computer generated and don't truly represent what you'll get. I would ALWAYS order swatches of the fabrics you like the look of, so that you can see what they're like in the flesh, and more importantly in your home. You need to check how the fabrics will work with the rest of the soft furnishings and items in your room, such as the wall colour. Ordering swatches is usually free, and although it delays you being able to order the sofa of your dreams by around a week or so, it is definitely worth the wait to get it right.
Whilst we're on the subject of fabric, you also need to consider how easy it will be to keep your sofa looking good. A white linen sofa is perfect for you if you never let anyone sit on it, but for the rest of us, we need to be a bit more realistic. If you have children or pets (and I'm not sure which is messier) then you'll want to consider the type of fabric your sofa is covered in. Many people like leather as an option because it is wipeable, but leather can be harder to care for than fabric. It's best to keep leather dry, so use a damp cloth to clean, and mop up spills immediately. Leather will need to be treated up to four times a year with a specialist leather cleaner, followed by a leather protection cream. If that sounds like too much like hard work, then I would avoid leather. There are lots of sofa manufacturers who now offer fabrics like Aquaclean or 'clever' fabrics, including velvets. These fabrics have been developed to be stain and spill resistant, with most spills and marks cleaned off using just water. So that on trend velvet sofa you've got your eye on can suddenly become an option, even with the dog and kids to consider.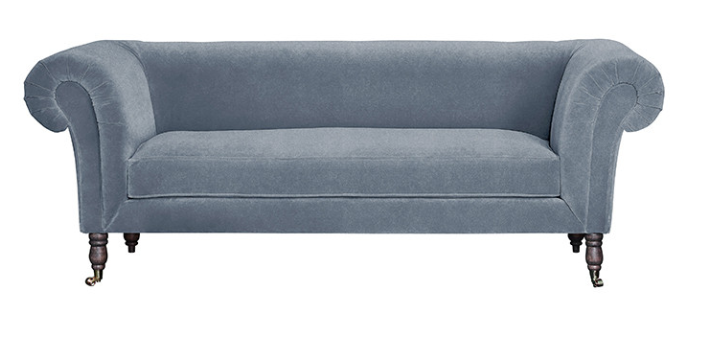 This is the Margot sofa from Love Your Home in Studio Rich Stain Resistant Velvet
One final but important point on fabric choice. We've all seen that machine in Ikea where there's a chair in a box being continuously hit by a robot arm, well it's showing you how the fabric will stand up to being sat on time and time again over the years. Fabrics used for upholstery are actually tested in a similar way so that they can be graded for durability. The grades given are called the Martindale or rub test numbers, and the higher the number the better. I personally wouldn't buy a sofa with anything under a 30,000 rub count, just to make sure it will last. Thankfully there are lots of fabrics with rub counts of up to 100,000 available, meaning they will be more hardwearing and last longer. The retailer's website should give you these numbers, or sometimes they are on the labels of the fabric swatches themselves.

After thinking about the durability of your fabric, you need to think about the durability of the sofa itself. Most sofa frames are made of wood, and as you might expect, hardwoods are more sturdy than softwoods. Maple, beech, birch, oak and pine are considered the best for sofa frames, but they are more expensive than other types such as plywood or engineered woods. Some good quality plywoods can be as strong as hardwoods, so it's worth checking with the retailer how the sofa has been constructed. A really good quality frame can last for years and years, and be re-stuffed and re-upholstered if needed. How the frame is held together is also important - glued, screwed and dowelled together frames last longer than those which are just glued. The retailer will usually have a frame guarantee displayed on their website which is a good indication of the quality of the frame. If you do decide to opt for a hardwood frame, then you might also want to check if it's sustainably sourced.
Some more general things to consider when buying a sofa (and not just online) -
Spend as much as you can afford as a good quality sofa will be comfortable and last for years, so it's a great investment.
If you are unsure of anything or the website doesn't have all the info you need, then you can always phone the store for advice - a store with helpful and knowledgeable staff is a good indicator of the kind of service you can expect if something goes wrong.
I would always check the returns policy of the retailer - some will happily take back a sofa if you made a mistake or aren't happy (although this often doesn't apply to bespoke or made to order sofas).
And finally, check your newly chosen sofa will fit in your space with the other furniture in the room and also allow enough room to move comfortably around it. You also need to make sure it will get through the front door and the doorway(s) to the room you want it to be in, especially if it has to go up any stairs. Most websites will give the diagonal access dimensions needed for each sofa, meaning the space you need to tilt a sofa to get it through a doorway.
Now, after doing all that work, I think you might need to go and have a lie down on your new sofa.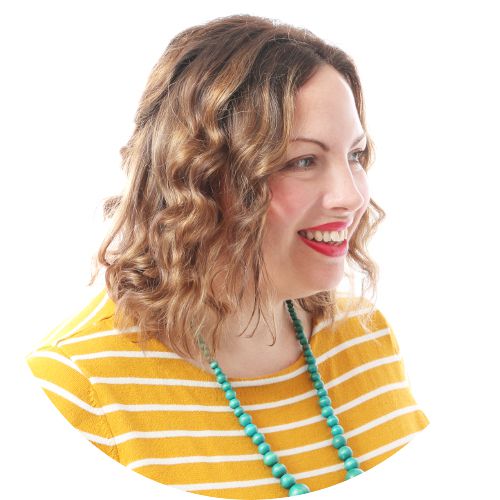 Welcome to the design blog, where you'll see posts about anything from the projects we are working on, to the latest fabric and wallpaper collections, and all things interiors related. We love colour, pattern, architecture and old buildings, and we love to share our finds with you.
Happy reading!