Good Design Improves Lives
9 min read
Published 28 Jul 2023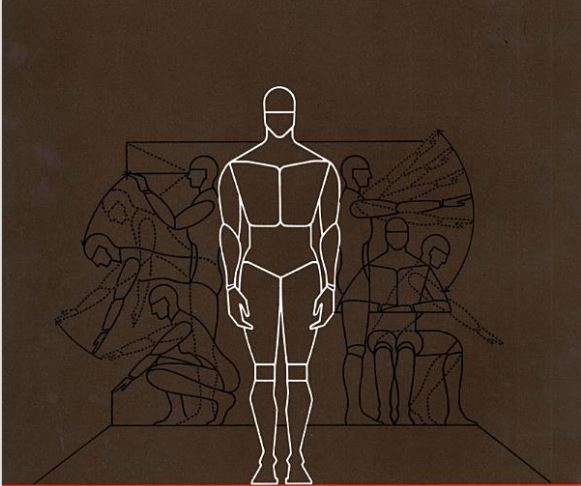 Good interior design can certainly improve our lives, and it is integral to our wellbeing and ease of day to day living. I'm not talking about the kind of interior design which involves choosing paint colours to go on your walls and sourcing pieces of furniture for your home. Of course, these things matter, and will definitely make you feel better, but what I'm really talking about is the positive impact that good design can have on your everyday life, which involves making the spaces around us not only look better, but function better too.
I'm a member of a local health club, and it's recently undergone an expensive refurbishment. It looks so much nicer, with updated colours and smart new furniture, but I've noticed that the members aren't really happy with it. Whenever I nip to the loo there, without fail I overhear people discussing how the toilets don't function properly. I've heard people say that the cubicles are too small, there aren't enough of them, the new sinks are too low, and there isn't enough space to move around in front of the cubicles, nor to get in and out of them comfortably. There are other problems too - there used to be two hand dryers, one at each end of the toilets, but during the refurbishment one was taken away, leaving only one which is on the wall in between the sinks and the cubicles. This causes a queue with everyone trying to dry their hands using one dryer, and also a bottleneck of the people who are waiting to use the dryer along with the others who are wanting to get into the cubicles.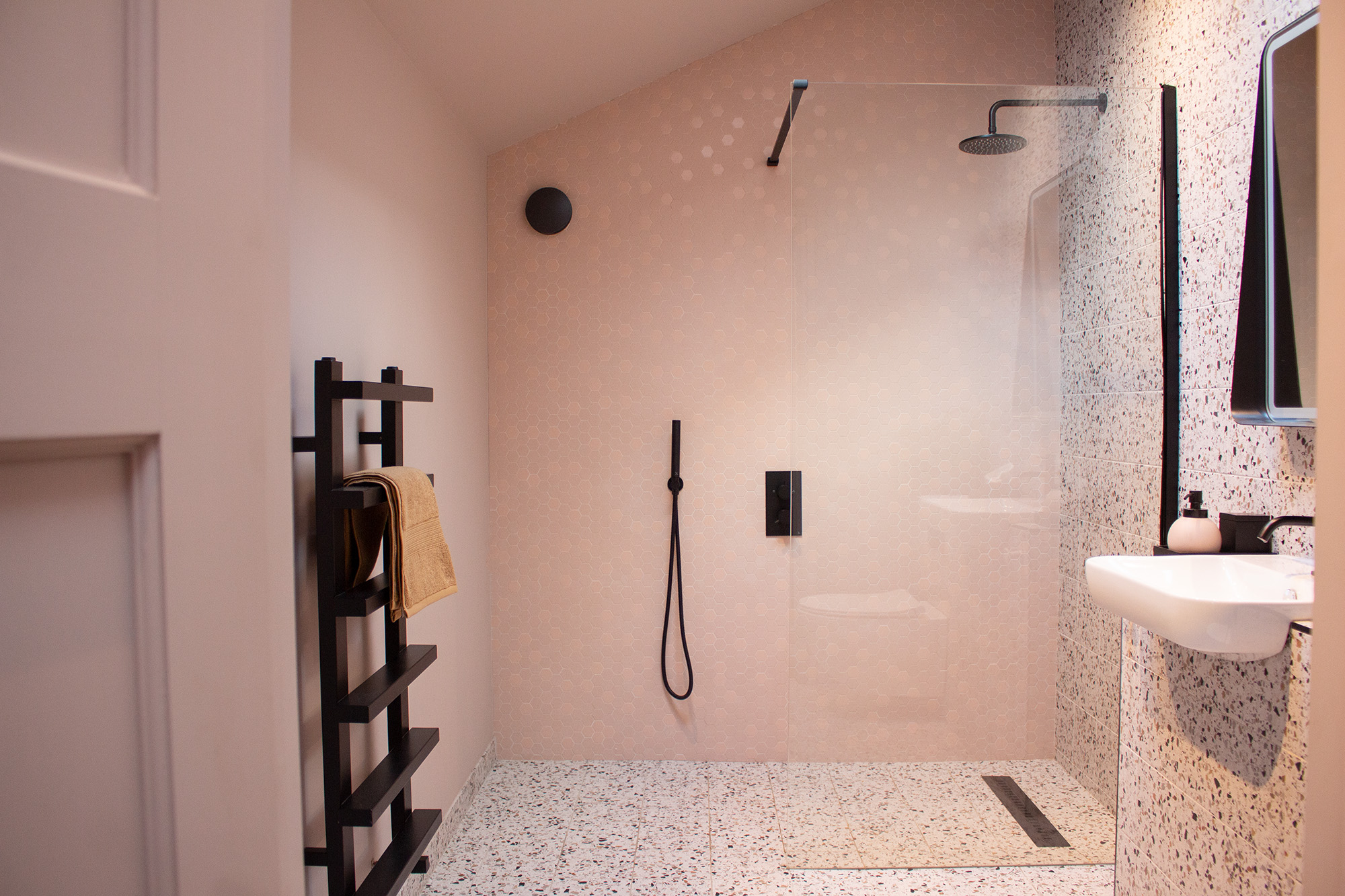 The wetroom in one of our projects, with lots of space to move around
There are also regular complaints about the new furniture in the club. Before the refurbishment, there were plenty of sofas grouped around coffee tables in the lounge areas. These have been replaced with single armchairs and stools with no backs, and new coffee tables which are larger and taller than before. The effect is that people bang their knees on the coffee tables because they are too tall relative to the armchairs, and the stools are no good for anyone who needs a supportive chair to sit on, leaving not enough seating to go around. The removal of the sofas has also meant that groups of friends find it harder to sit together over a coffee. Having a coffee and a chat with your friends is just not the same experience as it used to be - people feel less inclined to linger and relax, and relaxation is one of the things the club is supposed to be offering.
So why are these complaints common at the club? Because the design and furniture choices are impeding the basic functions of human life. We are all generally similar sizes and need similar amounts of space to move around in. Chairs are typically around the same size, and the space needed to open a toilet cubicle door and get in, then shut the door behind you, is fairly standard across the board. Good design, including product and furniture design, is based on the human scale of our bodies, and the way we move them when we need to get around. If the human body isn't considered when space planning, it will cause irritations common to all people, and they will occur every time people use the facilities.
Take the humble dining chair for example - it makes sense that most dining chairs are a similar size and height, as we are all roughly the same size when we are sitting down. They are usually around 46 cm wide (wide enough to sit on) and 50 cm deep (deep enough to support your bottom and legs so you can sit) with a seat height of 46 cm (high enough so you can bend your legs to sit and have your feet flat on the floor). If a chair were designed that didn't follow these proportions, it would be very uncomfortable to use.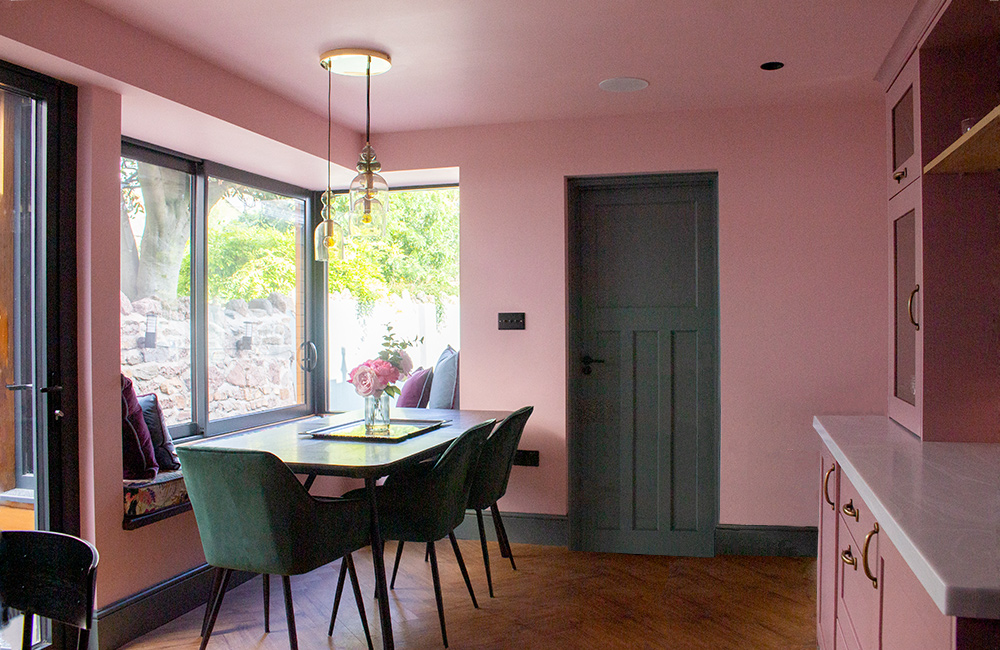 A well designed kitchen from our 'Quirky Victorian House Project' with plenty of space for the table and chairs
It follows too, that most dining chairs will take up roughly the same amount of space in a room, but we also need to allow space to pull them out from a table to sit on. There needs to be room for the depth of the chair as well as the distance needed to pull it out. It's common to allow 120 cm for each chair when planning space for a dining table with seating. If every chair needs this amount of space, when you add in a dining table, (which is usually between 90 cm and 120cm deep), you can see that you need quite a lot of space to have a dining area in a room. We've all been to restaurants where they have tried to squeeze too many tables into the available space and found that the backs of our chairs are hitting a wall, or worse still, another diner's chair. The result is that we feel uncomfortable, and not quite able to relax and enjoy our meal for fear of colliding with something - the restaurant's poor design choices have affected our lives negatively. There are also many newer build homes in this country with an allocated dining room, which aren't wide enough for the chairs, the table, and the space to move around them. In reality, these dining rooms are often unused and are a waste of the home's space, and I've seen it many times with clients' homes over the years. These rooms could have been used properly or for something else if only the scale and function of them had been considered at the planning stages.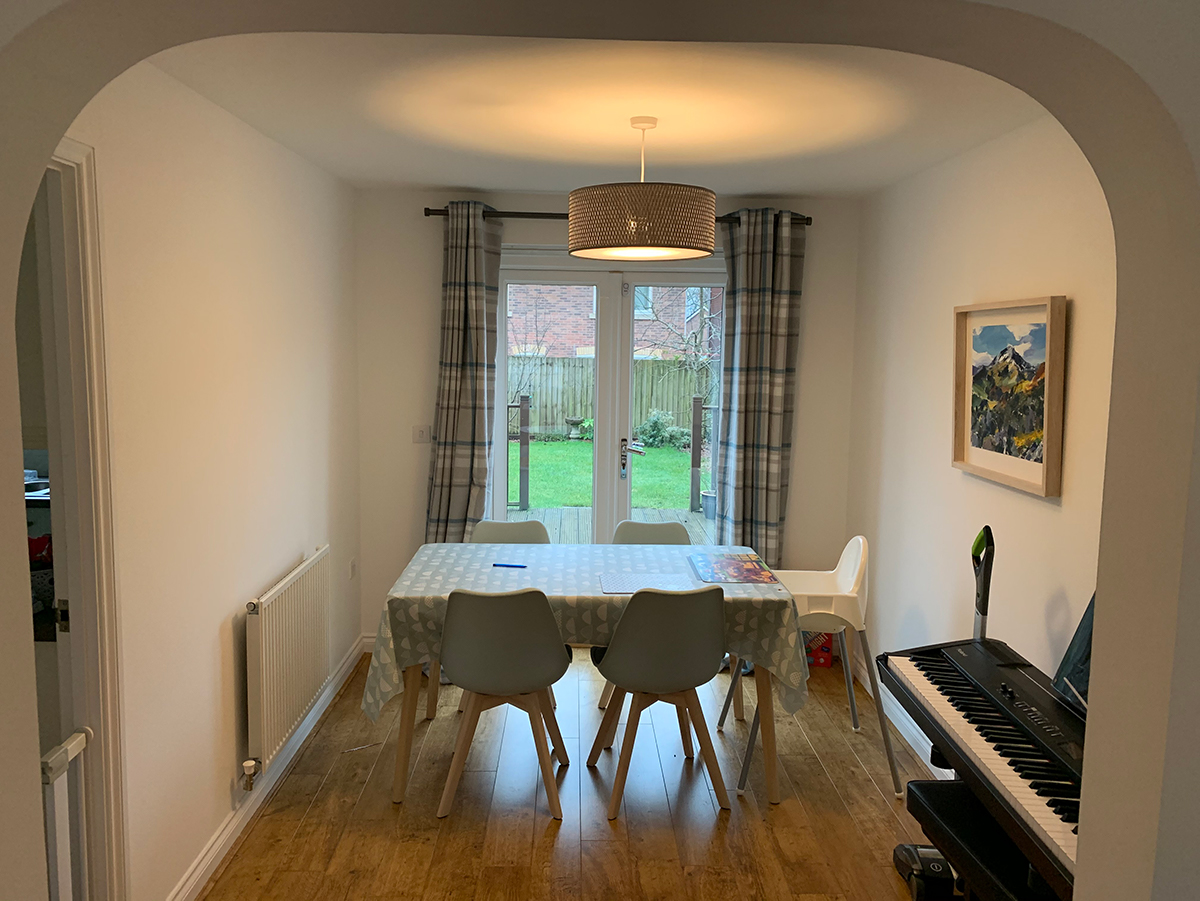 A dining room without enough space to pull out the chairs, so the table has been rotated. It is now difficult to get to the French doors
When working with clients and asking about their wishlists for a room, I find there can be a tendency for them to want to fit too much into the available space, which would make it feel overfull and impractical to use. It might technically be possible to fit two sofas, an armchair and side tables in a room, but most people don't consider the space needed to move around those pieces of furniture. There might be a spot to place a side table next to the sofa, but if it's too close to the sideboard, it would mean that you'd have to squeeze through the gap every time you come into the room. This would become irritating on a daily basis, and could even cause an injury or accident at some point.
The name for the 'gaps' needed for a human to get around furniture and objects is circulation space, and it's vital that it's considered when planning the design of any building. I have a much loved book called 'Human Dimension and Interior Space' which I use to make sure that anything I'm designing will be comfortable and easy to use. For example, when designing a kitchen I use it to consider the maximum reach of an average sized adult, so that the cupboards or shelving aren't too high, or I might check what the height of a desk should be for good posture and ease of use. The book includes all the common dimensions of the human body, and has drawings of how we move and how our dimensions change as we bend, reach and sit.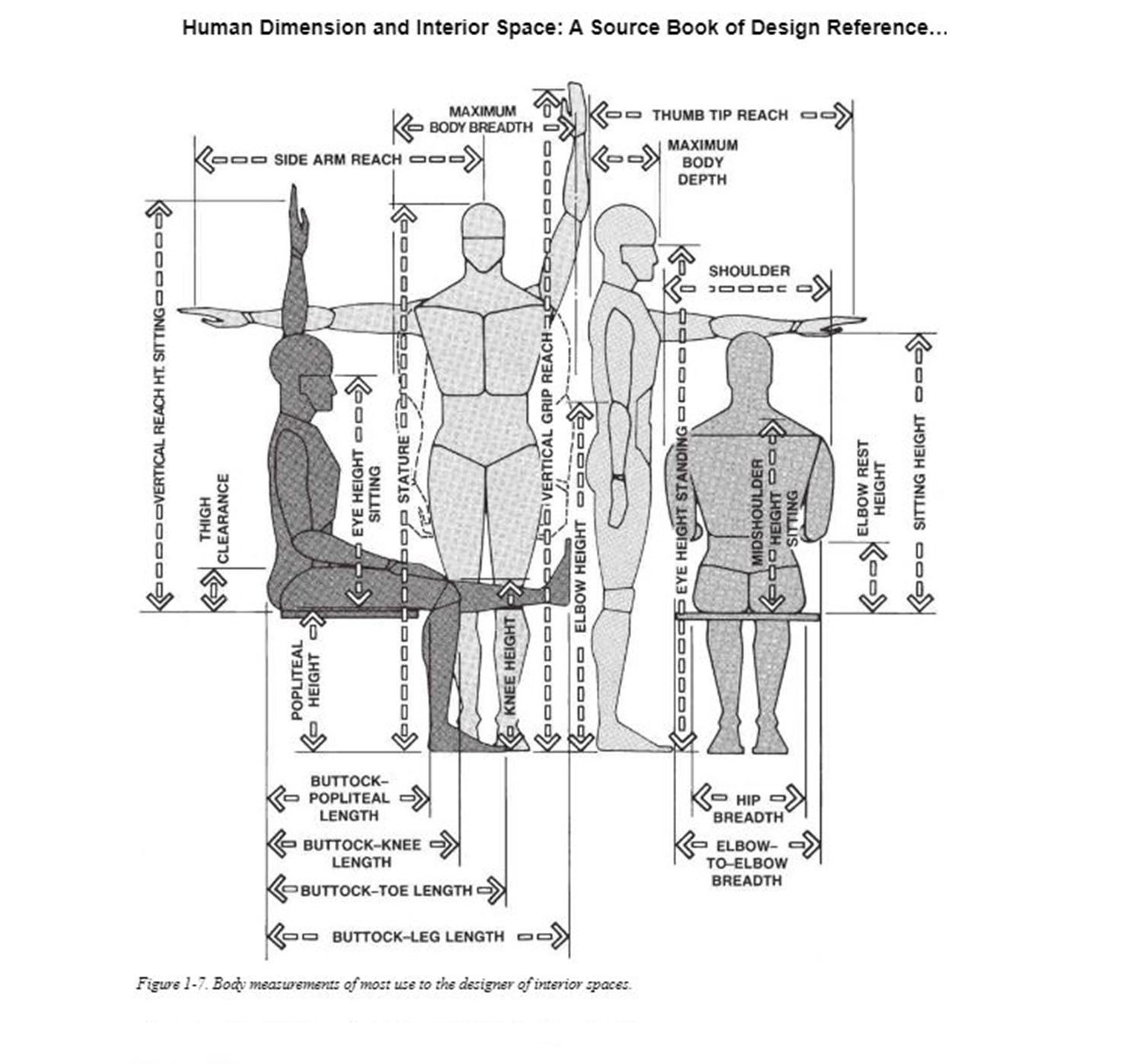 A diagram from the book 'Human Dimension & Interior Space' by Julius Penero and Martin Zelnik, showing the range of human movement
Good design in the kitchen is crucial for a safe and enjoyable home, as we use our kitchens every day and, of all our rooms, we need it to function extremely well. When I speak to my clients about their kitchen designs, it's common for most people's wishlists to include an island, and I completely understand why - we dream of having a large work surface where we can prep or cook with plenty of space and to be able to face our guests or family. Even better if we can fit some bar stools in for others to sit and chat whilst we cook. But, as a minimum, we need 1000 mm of space at each end of the island in order to pass between it and any other obstacles, like a wall or other kitchen units. Given that islands are usually located across the kitchen space so that they can face out towards guests, it means your kitchen needs to be quite wide to accommodate an island with space around it. If you opt for an average sized island, it will be around 2000 mm wide; when you add on the space at either end to move around safely, you'll need 4000 mm to house an island, which is wider than a lot of modern kitchens. If you cut back on the circulation space, you'll find that you can't get past the island if another cupboard door is open, or the dishwasher door is open, and you run the risk of tripping. Dealing with those obstacles every day will certainly not improve your quality of life!
We've seen what can happen when we get it wrong, but what happens when we get it right? Complete flexibility and ease of use can be created with good design, making the end user's life so much easier. Consider the placement of light switches in a bedroom. Ideally, you wouldn't have to get out of bed to turn the light on or off, but this is usually the case. If you are using an interior designer to redesign your bedroom, you can take this opportunity to make sure the room's lighting works for you. It is safer and more comfortable to have a bedside light or even better, a switch by the bed for both a reading light on the wall and a ceiling light. We have recently designed a main bedroom for a client with just this set up - the main light switch by the door controls the ceiling lights, and also the two wall lights on either side of the bed. The switches by the bed can also turn the ceiling lights on and off, as well as dimming or switching the wall lights. The perfect scenario - you can walk into the room and turn on either the wall lights or the ceiling lights by the door, so you can see where you are going, then get into bed and turn off the lights, ready to go to sleep.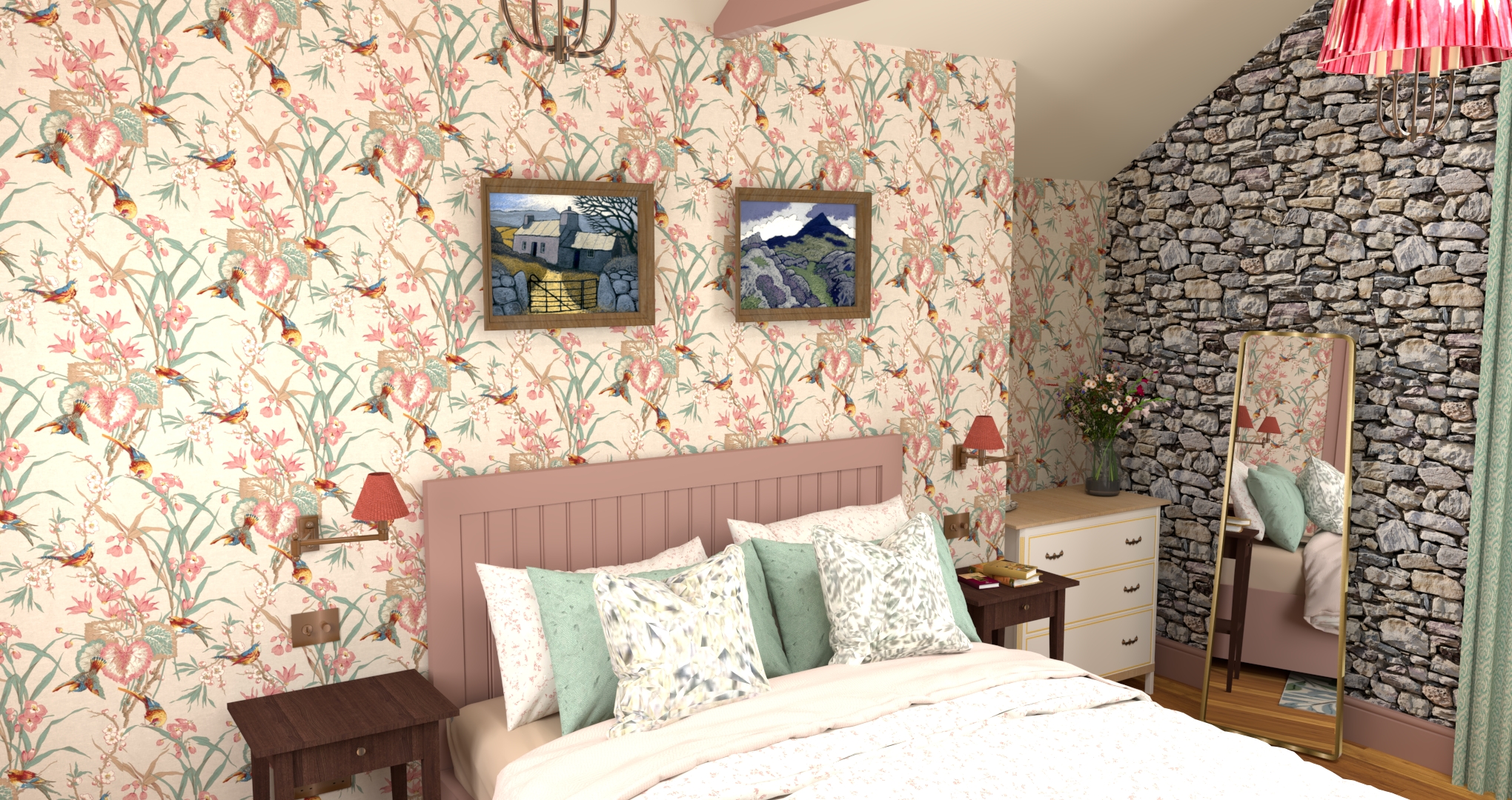 Our design for a main bedroom with carefully positioned light switches by the bed
Whilst good design can greatly improve your life if done well, following the proportions of the human body, it is absolutely essential when considering those who use a wheelchair or walker to get around. More space needs to be allowed for the movement of the chair or walker, particularly when designing bathrooms and kitchens, and when designing in these situations it pays to find a designer who has experience of accessible design. Doors will need to be wider, for example, which means that we need to allow more space for the door to swing open and not hit a piece of furniture in front of it. There is a lot to consider, but we all deserve to live life free from the hassle and dangers of poorly laid out spaces, and a good designer can make sure that happens.
Aside from the health and safety of the people using a building, life can be greatly improved by eliminating those little annoyances like not having enough space to move around a room. A lack of space can irritate the user every day, and the irritations can build up over time into a stressful situation. Our homes and the items we choose to live with should make our lives easier, not harder, and they absolutely can when we design them in a careful and considered way.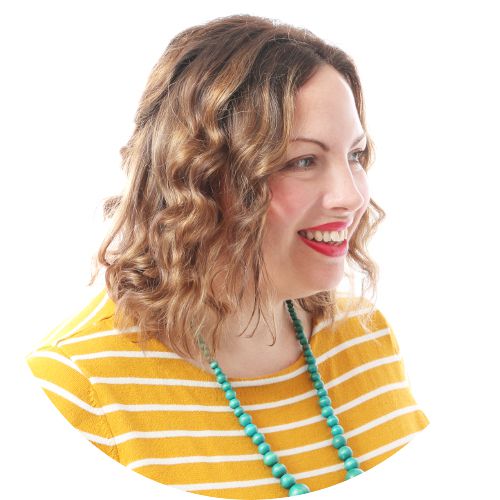 Welcome to the design blog, where you'll see posts about anything from the projects we are working on, to the latest fabric and wallpaper collections, and all things interiors related. We love colour, pattern, architecture and old buildings, and we love to share our finds with you.
Happy reading!