Conscious Kitchen Design
4 min read
Published 28 Feb 2020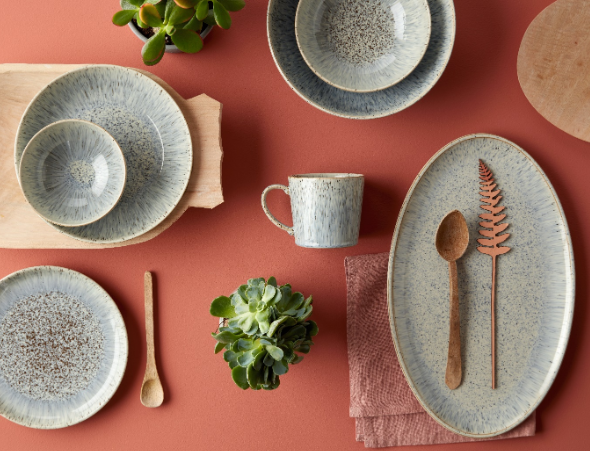 Some gorgeous tableware made by Denby Pottery
It's time for another blog post from me, and this month I have exciting news - I have a guest blogger! Hayley Baddiley from British stoneware brand Denby (I'm sure you all know their lovely kitchenware and crockery) has written a piece about conscious kitchen design. I often think about my work as an interior designer, and whether making a living from helping people to 'rip out and start again' really squares with my ideals. If I can encourage people to reuse items, and shop in a considered and sustainable way, then I think I can continue to help my clients achieve their interiors goals whilst minimising the effect on our planet. What do you think? Is this balance possible?
Conscious living has been informing our purchases in recent years, and while you may have made dietary and fashion choices that match up with this, what about your home interiors? Here, Hayley Baddiley from Denby explains how you can create a more conscious kitchen in 2020.
We're all trying to do our bit to save the planet, whether that means making some more sustainable food choices, or shopping for pre-loved pieces rather than buying brand new. While mindful living was a big focus in 2019, according to Pinterest's 2020 trend report, conscious consumption is only set to continue.
While all of the former areas of sustainability are important to keep up with, in 2020, there will be even more emphasis placed on this. And, why not start with the heart of your home: the kitchen. This space is used for cooking and hosting, so it's no surprise that it's the area of your home you create the most waste. So, there's no better place to start your home's sustainability journey. Here, I will be explaining how you can create a more conscious cooking space this year.
Consider a design that'll last
Central to conscious living is the idea of preserving and using things for as long as possible, and your kitchen design should be no different. While jumping on trends and trying something new is always fun, considering a more timeless design that will last is a more sustainable option.
A good way to do this is to think about choosing quality pieces that are timeless, so that you won't have to keep changing these like you would with trend-led spaces. This could mean choosing kitchen décor that is handcrafted, rather than mass-produced as these have excellent attention to detail, as well as looking for companies that offer product guarantees.
Shop local and British brands
Choosing elements for your kitchen can be extremely exciting, but why not take this as an opportunity to purchase made in England products and help to strengthen and support the UK economy? Instead of being tempted to buy from overseas and have your goods delivered all that way, consider buying your appliances, glassware, tableware and other essential kitchen items from local sources.
Avoid plastic purchases
Plastic can be a cheap material to invest in, but as we are currently tackling a plastic crisis, you'll want to avoid using it in your home where you can. Luckily, there are plenty of great alternatives.
Choosing pieces for the kitchen that are made from more suitable materials like ceramic is a good way around this, while cooking preparation accessories like chopping boards could be made from wood rather than thick plastic. If you find yourself going through reams of cling film, opting for beeswax wraps can keep your food fresh and covered, while reducing both plastic and food waste.
Invest in timeless, quality tableware
Your tableware will be among some of the most used things in your kitchen, which means they're vulnerable to wear, tear and breakages. As well as costing you money, choosing cheap pieces will mean you need to replace your plates and bowls more regularly.
Instead, invest in quality homewares. Although these usually come with a slightly higher price mark, they will have been made with excellent attention to detail and stronger materials which mean you will get brilliant value for money. This could involve looking for pieces that can be used in a number of ways, such as those which can be used in the oven, microwave, dishwasher and freezer.

To ensure your tableware matches your long-lasting kitchen design, choosing timeless pieces is advised. This doesn't mean you have to stick to completely plain items but selecting versatile and neutral tones will ensure they fit in with your kitchen for years. Plus, you'll have the advantage of being able to mix and match as your tastes and style evolves over time.
A stylish and functional kitchen can still be conscious, so making small sustainable changes can help you to create a more mindful cooking and entertaining space in 2020.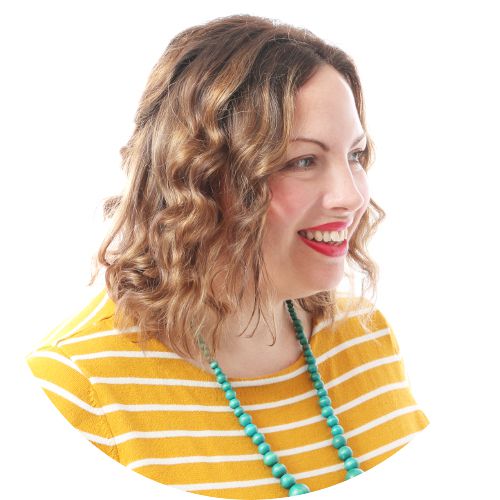 Welcome to the design blog, where you'll see posts about anything from the projects we are working on, to the latest fabric and wallpaper collections, and all things interiors related. We love colour, pattern, architecture and old buildings, and we love to share our finds with you.
Happy reading!