New Year, New Home Goals?
6 min read
Published 3 Jan 2019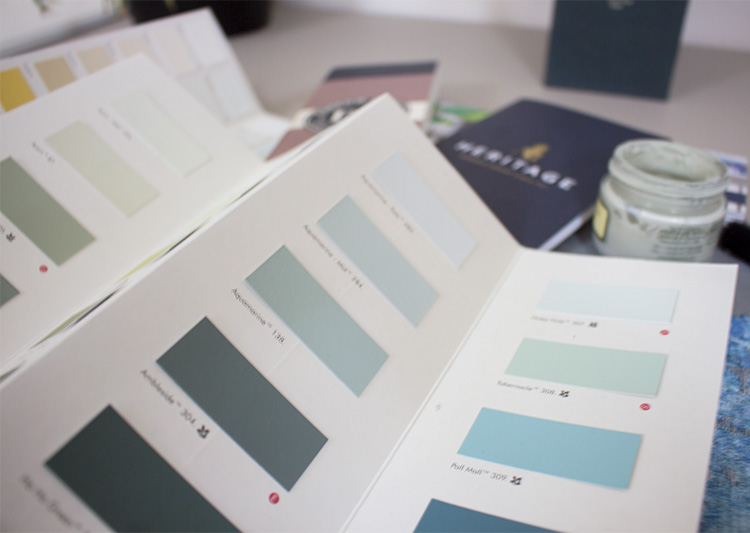 With the Christmas and New Year celebrations just behind us, our attentions often turn to home improvements at this time of year. There might be something that you've been meaning to do for a while now, but have only just found the time to discuss it with your partner. Or, you might feel refreshed from your Christmas break (aren't we all?) and have some renewed energy to tackle those lingering jobs around the home. Either way, now is the time to start planning to get those projects done.
Whether you're making a large change, such as a kitchen extension, or tackling something smaller such as a fresh coat of paint in the lounge, here are my 10 tips for making your project run smoothly.
1. Make A List - List everything that you'd like to change room by room - there might be some things that just aren't working for you (such as the layout), you might need more electrical sockets, or you might fancy a new look for your bedroom. Whatever the jobs are, work through them room by room and write them all down so you have a clear picture of what needs to be done.
2. Prioritise - Next, prioritise the jobs in order of importance to you by thinking about which problems are bothering you the most. Which changes will improve your day to day life more? Is that leaky tap in the kitchen driving you mad? Can your dream kitchen extension wait until later in the year when the weather is warmer? Often we don't have the finances available to tackle all the work at once, so it can be helpful to decide which jobs are the most urgent and which ones can wait until you have more time and money available.
3. Be Realistic - Think about what can be achieved in the time you have - if you love spending your weekends doing DIY then you will probably achieve quite a lot throughout the year. If, like the rest of us, you'd prefer to spend your time off doing the more fun things in life, then come up with a plan which allows you time to do a bit of both. Don't make the mistake of thinking that you can get it all done in a short space of time, as you might end up feeling a bit demotivated if you don't hit your goals. That way, if you do start getting things ticked off your list more quickly than expected, you can always work on the less important jobs too.
4. Work on one room at a time - If you feel that there is a lot of work to do on your home, or there are lots of small jobs spread across a few rooms, perhaps choose one room to do thoroughly, so that you don't try to do too much and feel overwhelmed. Having one room at a time in chaos whilst having work done is a lot easier to cope with than the whole house feeling like it's upside down. I'd suggest keeping at least keep one space clear of work and mess so that you have somewhere to retreat to when it all gets too much.
5. Make a plan of works - If you have a larger project in mind, such as an extension or loft conversion, I'd recommend making a plan now for works to completed later in the year, as there will always be things which will take time to put in to place. Be aware of anything that might slow down your schedule, such as gaining planning permission, or finding the right builder or interior designer (if you need one). Good people are always busy and worth waiting for, so build that time in to your plan and start looking for the people you need now. You're more likely to get a 'yes' from the builder you want if you can say that you have all your plans in place and would like the work to start in six months time, rather than immediately.
6. Set a budget - It can be tricky at this stage, but try to define your budget as best you can - this isn't the amount you have in savings, or the amount the bank will lend you, but the amount it's actually likely to cost you. Start by making a list of all the items you'll need, and check with your builder or installer exactly what materials are included in their quotes. For example, builders will often quote for decorating a room in white or magnolia paint, as this can be bought in bulk and is relatively inexpensive. If you've set your heart on that designer paint shade, then it will cost you extra and you'll need to factor this in. You'll also need to account for the smaller things such as light switches and sockets, which can often be forgotten about, but those screwless shiny chrome sockets that you just have to have can add up to a surprising amount when you need 15 of them!
7. Splurge vs. Save - One way to come up with a realistic budget is to have a look at your 'wish list' and decide where to spend and where to save. You would usually spend more on the items which you'll live with the longest, such as a sofa, bed or window dressings. You can then spend less on things that you might want to change seasonally such as cushions and accessories. One advantage of planning early is that you can make the most of the January sales, as retailers often offer great discounts at this time of year. If you know exactly which items you need now, you'll be able to shop around and save money.
8. Add up all the costs - Once you have a list of all the works which need to be done, and a list of all the materials you need to pay for, add on labour costs and any designers or architects fees. Always add a contingency of 10-20% of the total, as there are always unforseen costs when having work done. This applies to smaller projects too - if you're just refreshing a room with new paint for example, you might find that you uncover some uneven plasterwork when preparing your walls, and that you need to re-plaster - something that you couldn't have known before you started work, but it will still need to be paid for.
9. Make a long term plan - When you've worked out the budget for your project, you may realise that you don't have all the funds needed for it now. I would suggest making a longer term plan for your room or projects to be completely finished, and then work out a schedule of work which can be done in stages. Do the structural or necessary bits first and then pay for other work or items in stages as and when you can afford it. By sticking to your plan you'll feel more in control, and be more inclined to live through the messy and unfinished stages, as you'll always have the end goal in sight.
10. Communicate - If you hire any professional, be it a decorator, builder or interior designer, the key to making everything run smoothly is good communication. Don't be afraid to ask if you don't understand something, or to say if you're not happy with any aspect of their work. Try to keep a written record (such as email) so that you can be sure that everyone is clear and is up to date with any changes. This way, everything should go according to plan and you should avoid any costly mistakes.
That said, it can be quite stressful to undertake any work on your home, as it's the place where you retreat to from the rest of the world. It's difficult to see it being taken over by tradespeople, who often have to create a lot of mess before they can make any improvements. By planning ahead, you should be able to reduce the amount of time your project takes, and give it a better chance of success. The next project I'm undertaking on my house is a redesign of my youngest son's room, as he desperately needs more space. This will involve him moving out of his room for a couple of weeks whilst we get everything done. I'll let you know how we get on!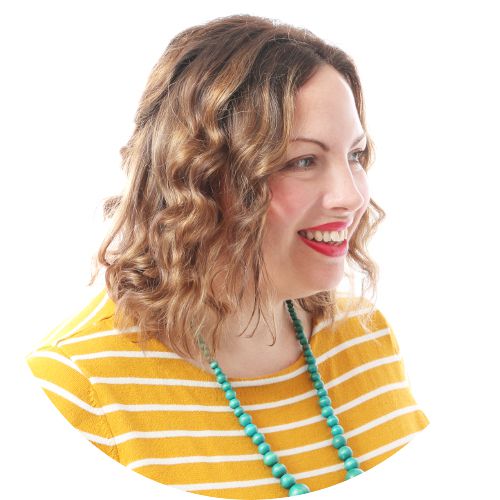 Welcome to the design blog, where you'll see posts about anything from the projects we are working on, to the latest fabric and wallpaper collections, and all things interiors related. We love colour, pattern, architecture and old buildings, and we love to share our finds with you.
Happy reading!