With a little help from you, we can design your home remotely and without ever needing to visit. This is a service we've provided to many happy clients and have a lot of experience with. We are able to understand your needs just as well when we meet virtually, as when we meet in person. All backed up with the guidance and expertise you'd expect from a design professional. Trust us when we tell you it really is possible to get jaw dropping results when we work together to make your home perfect. So, how does it work? Scroll down to see a real room example below.
Get in touch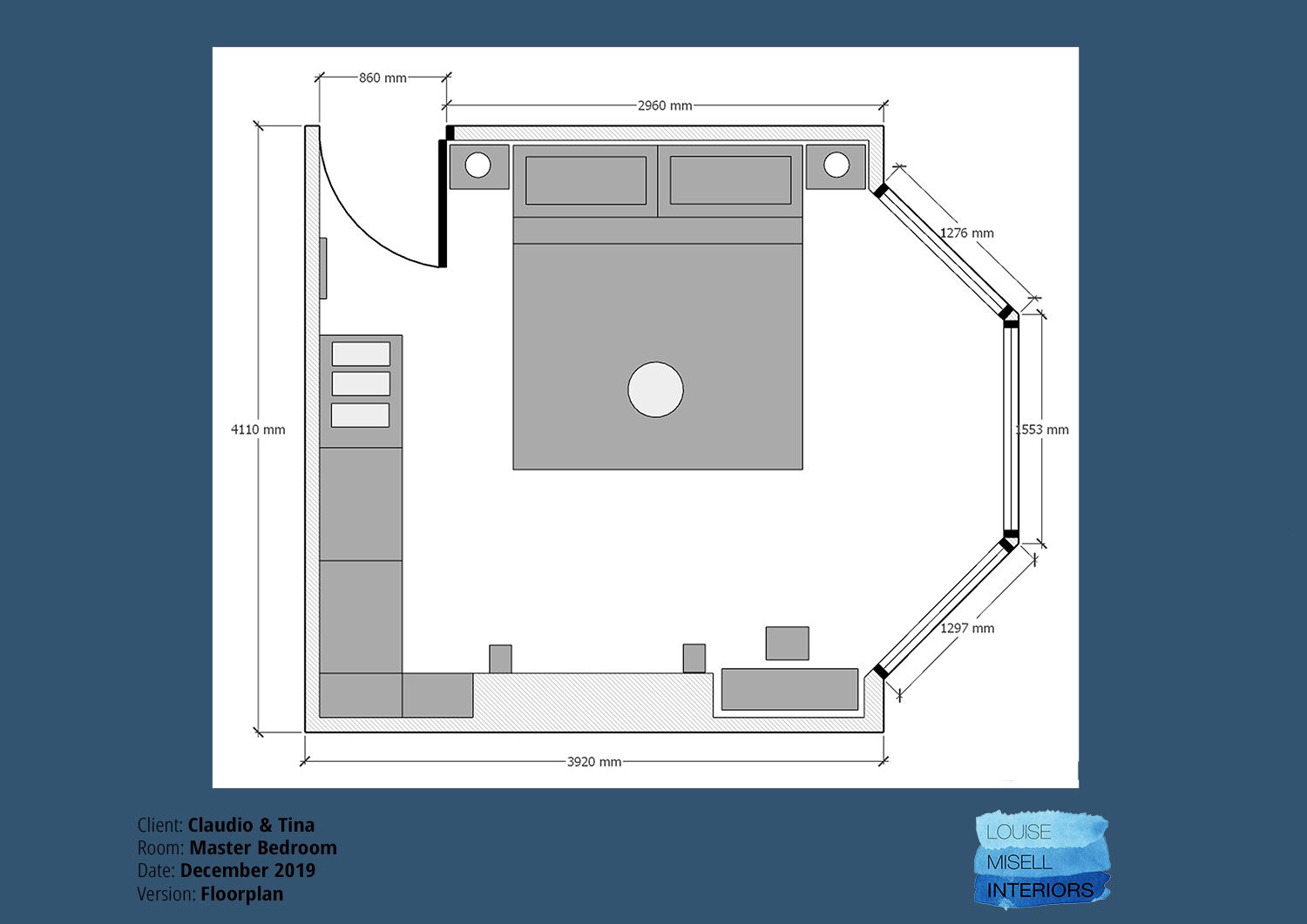 Consultation
First, you book a virtual consultation, then I'll send you a link so we can meet virtually. During the consultation, you can give me a video tour of the room if you'd like (but an old fashioned phone call works just as well if you prefer). I'll also send you a simple questionnaire to fill out and ask you to take photos and measurements of the room, with full instructions given.
This is where I get to know you and your home, and you can share your ideas, hopes and dreams with me. If you have ideas collected on sites like Pinterest or Houzz, you can also share them with me so we can really come up with a plan for the room. Just like in a face to face consultation, we'll discuss budgets, styles and deadlines so that your project can run smoothly.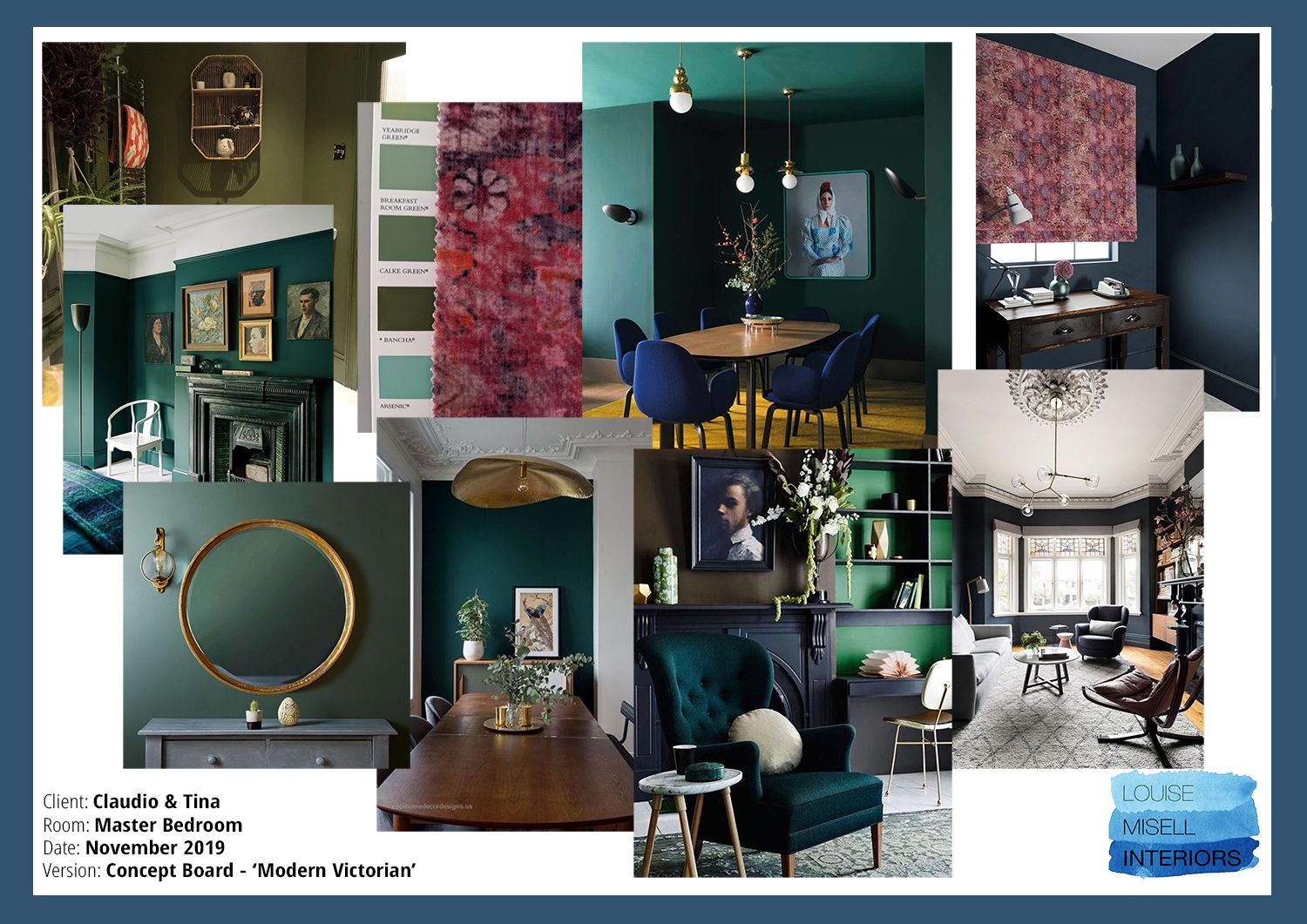 Concept
This is where it gets exciting! After we've had the virtual consultation, we should both have a pretty good idea of the design direction the project is taking. Just to confirm this, I'll put together a concept or moodboard to show you all the ideas in one place and how they work together visually.
I'll also make a scale floor plan of the room, using the measurements you gave me, and work out the best layout showing where furniture could fit. I'll email these to you so that you can have a look and give me any thoughts or feedback you might have. Once you are happy, I'll then move on to the design part of the process.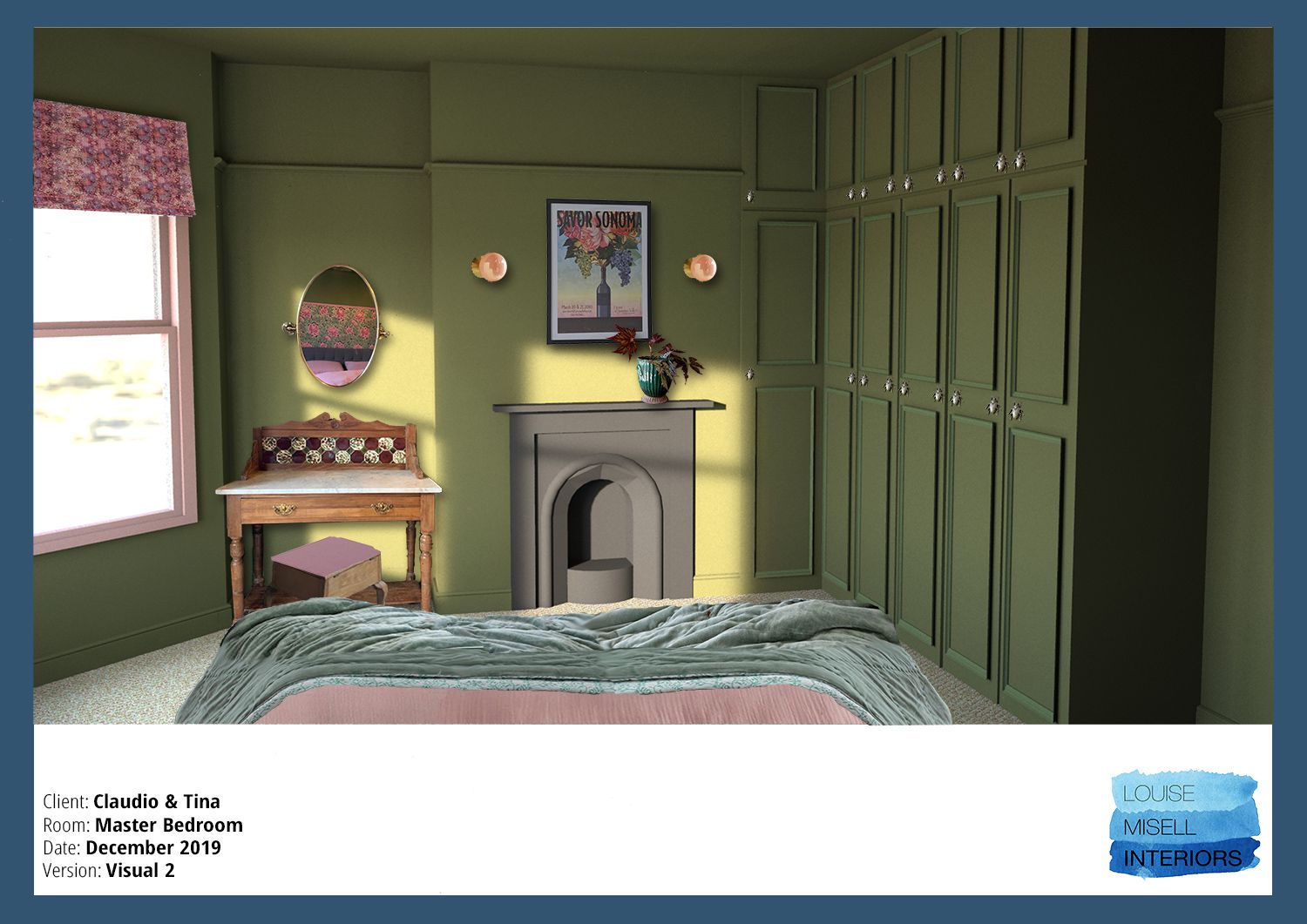 Your Design
It then takes me around three weeks to put your design together. I'll source everything you need to create the finished room, including accessories and finishing touches. I work out the quantities and finishes you'll need, and make a special private Pinterest board with pictures and links to the items in your design. You'll have everything you need to make your design a reality.
Your design package also includes a scale floorplan, a product board with all the items in your design, and two 2D visuals showing how your finished room will look. The picture next to this photo is a real example of an online room design I produced, showing how the homeowners got to really see how the room would look before they even picked up a paintbrush.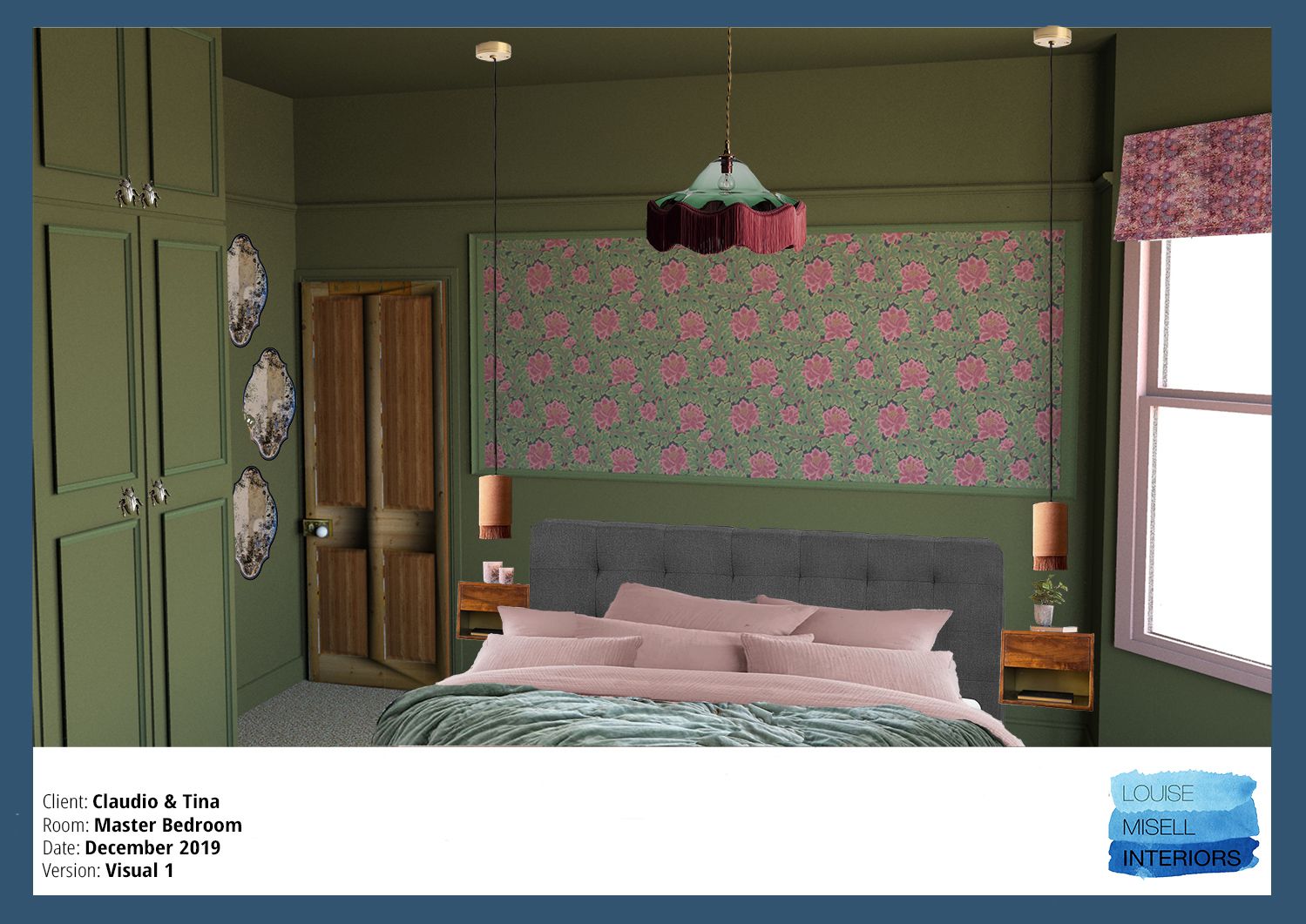 Final Touches
Once you've received your design package, we then book a 30 minute phone call to discuss it. There might be things you'd like to tweak, or just aren't sure about and would like to talk through. By the end of the phone call we'll have a clear plan of any changes which need to be made, so I can get to work.
I'll source any additional items and email them to you, along with updating your Pinterest board so that you'll have all the information you need to get started on creating your room.
Then it's over to you!
Louise helped us with the interior design of our living room and bedroom. We live in the Cayman Islands so were trying to furnish these rooms through online shopping, which I was finding a near impossible task. We were extremely impressed by Louise's ability to translate our rough ideas in to gorgeous designs and pick out pieces that worked perfectly with our style and brought our ideas to life, not to mention her responsiveness and friendly attitude. Louise was a real pleasure to work with and we wouldn't hesitate to recommend her design services!
Anna, Cayman Islands