Monochrome Bedroom & En Suite
Torfaen
hover over an image to see the 'before' picture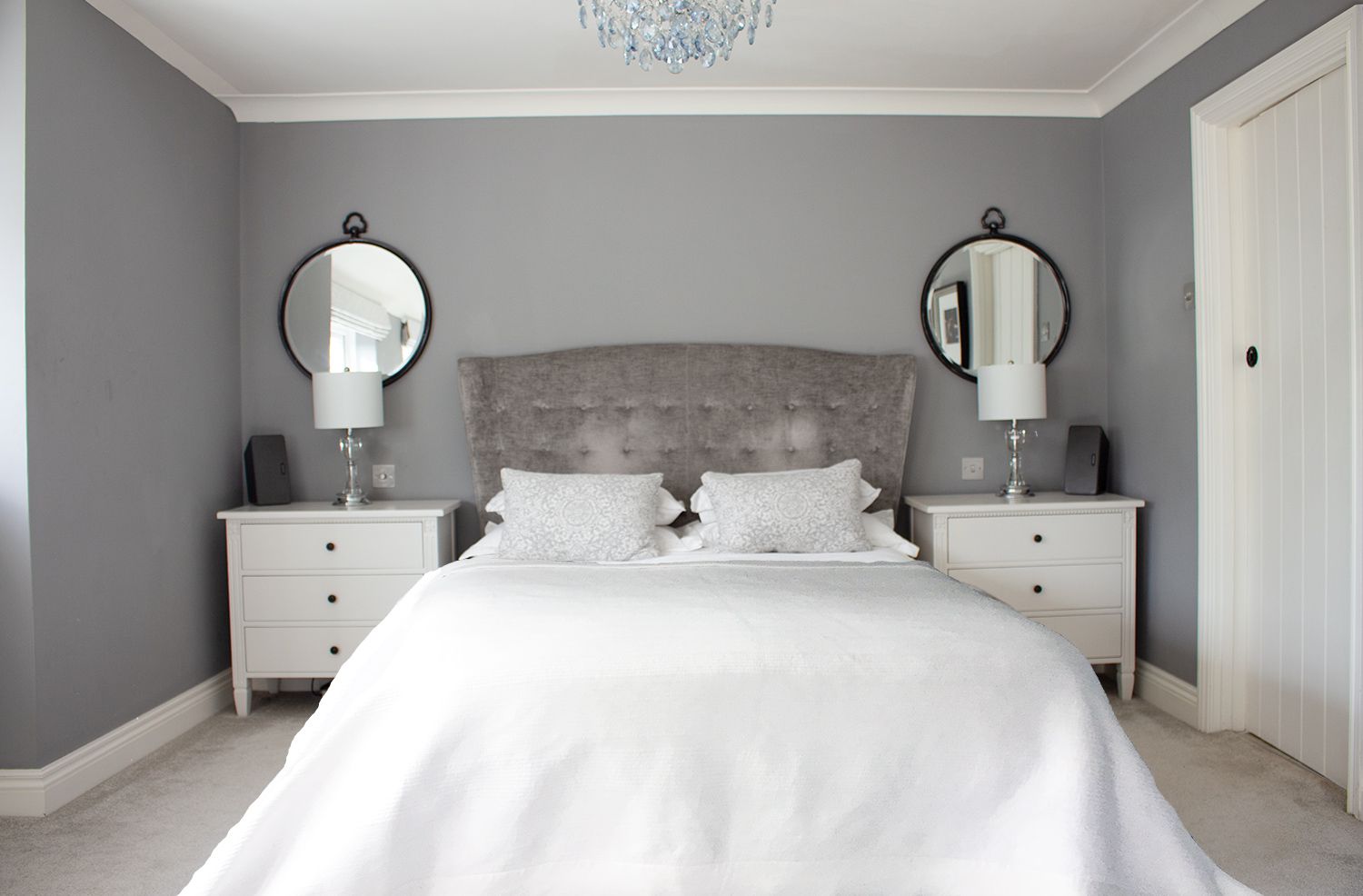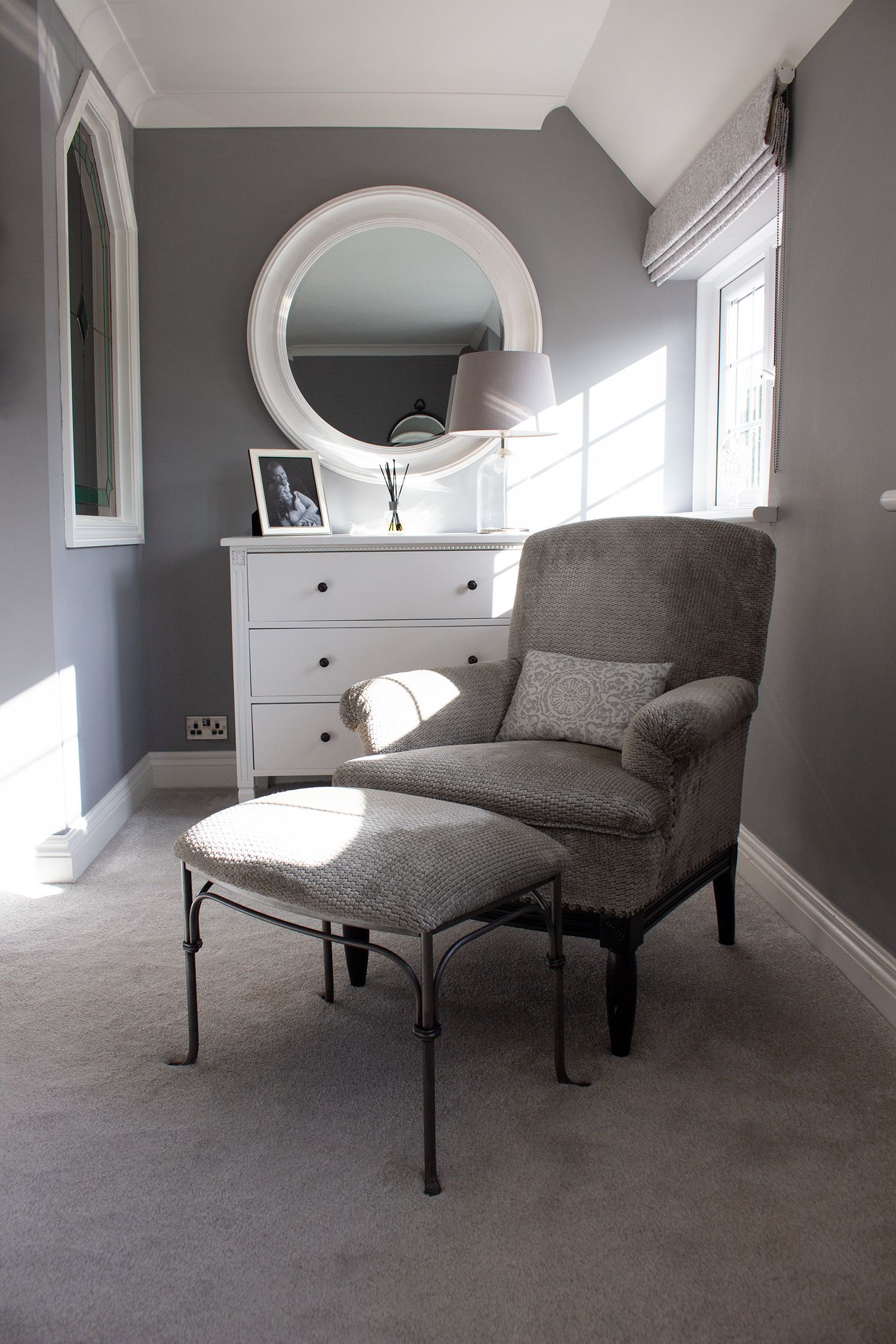 A tired bedroom scheme and en suite have been updated, and now the rooms feel calm, harmonious and luxurious.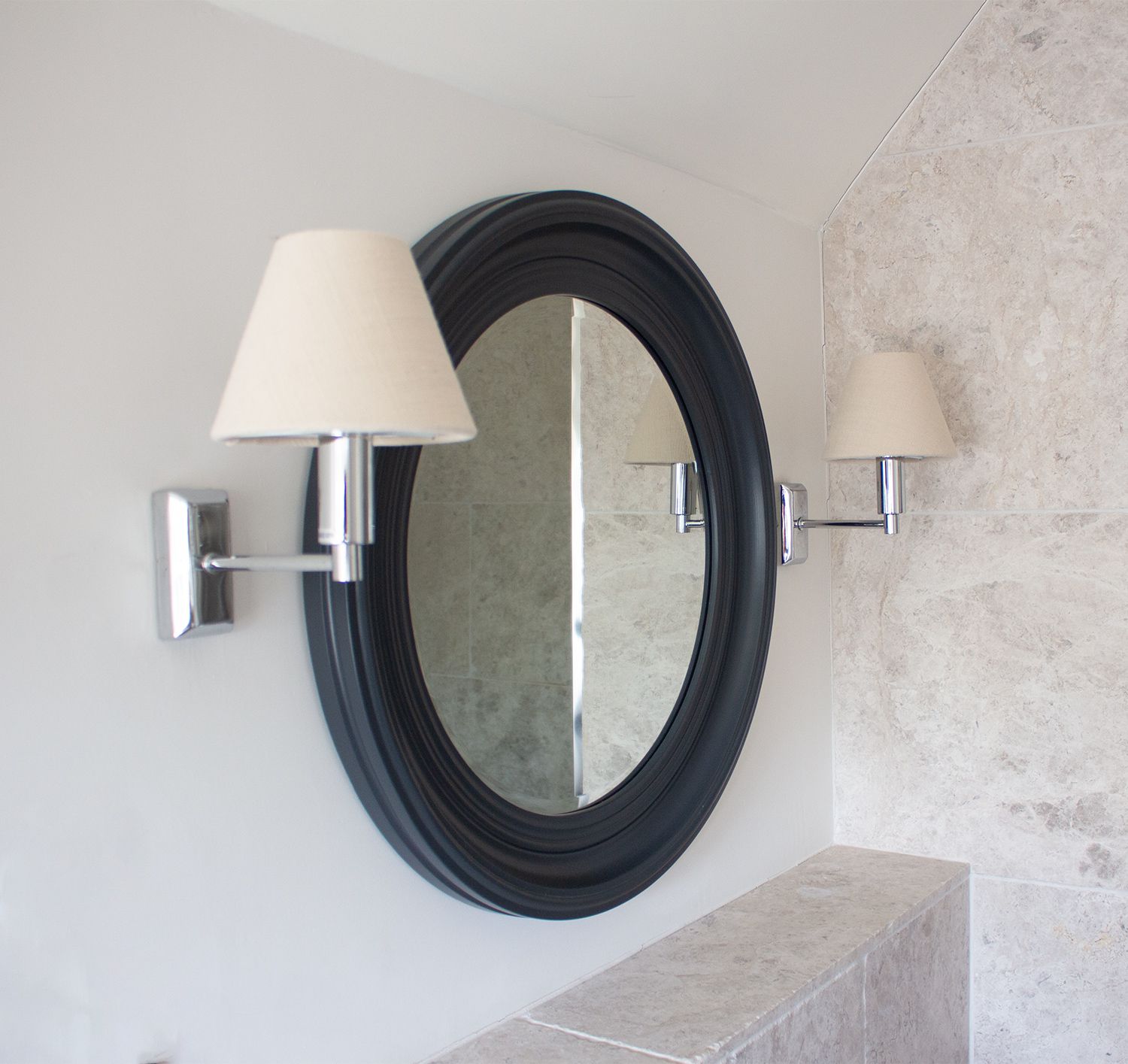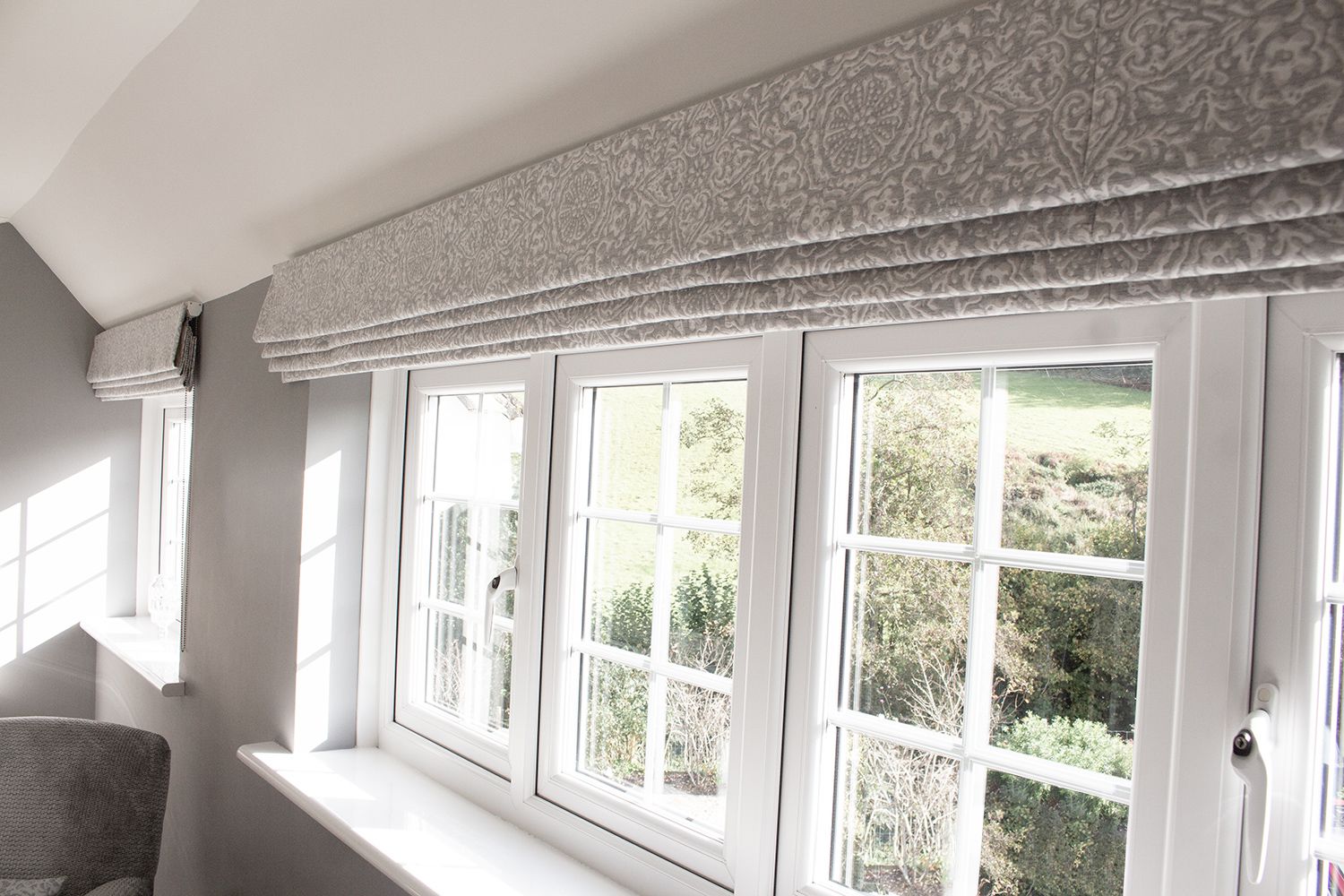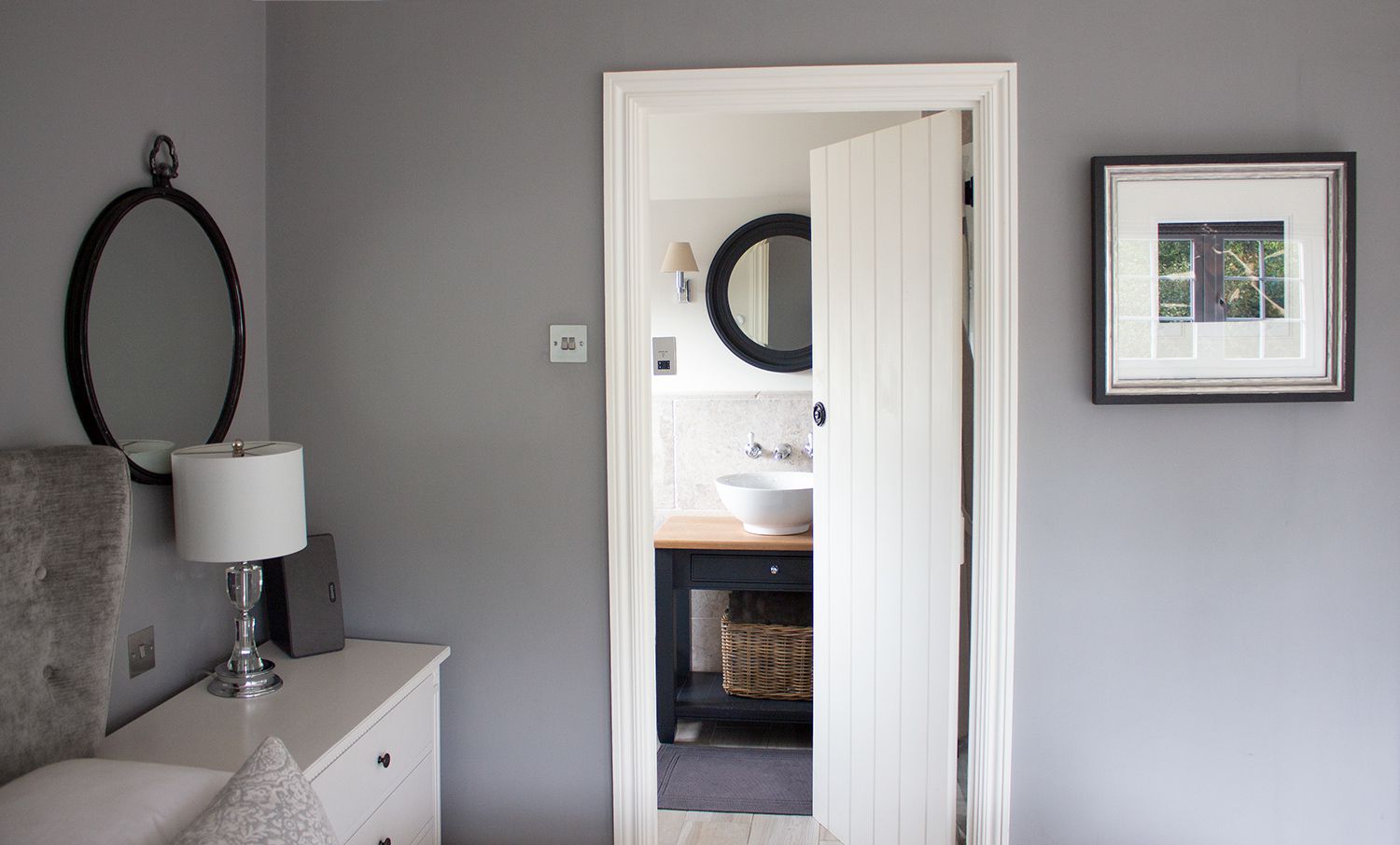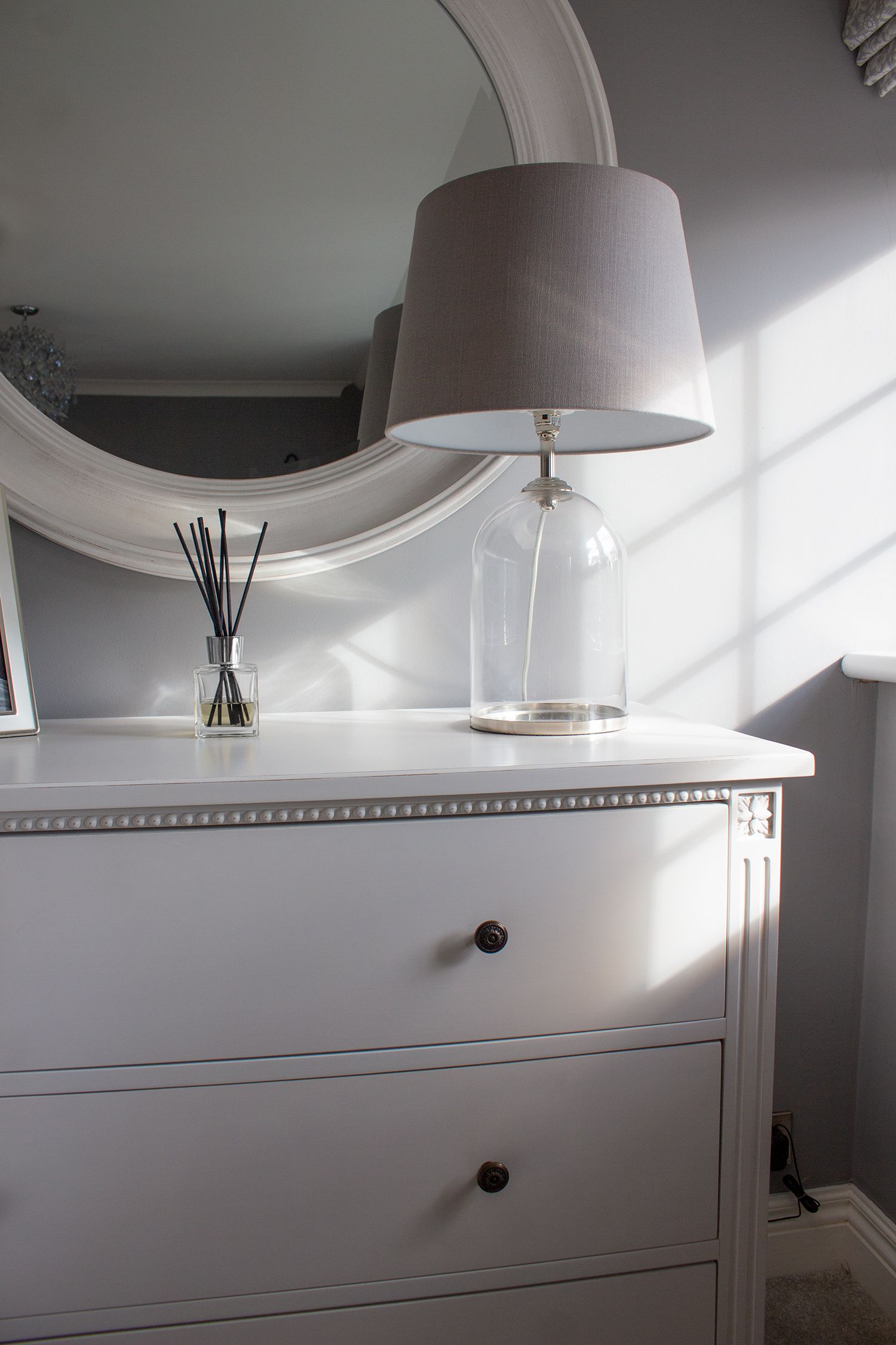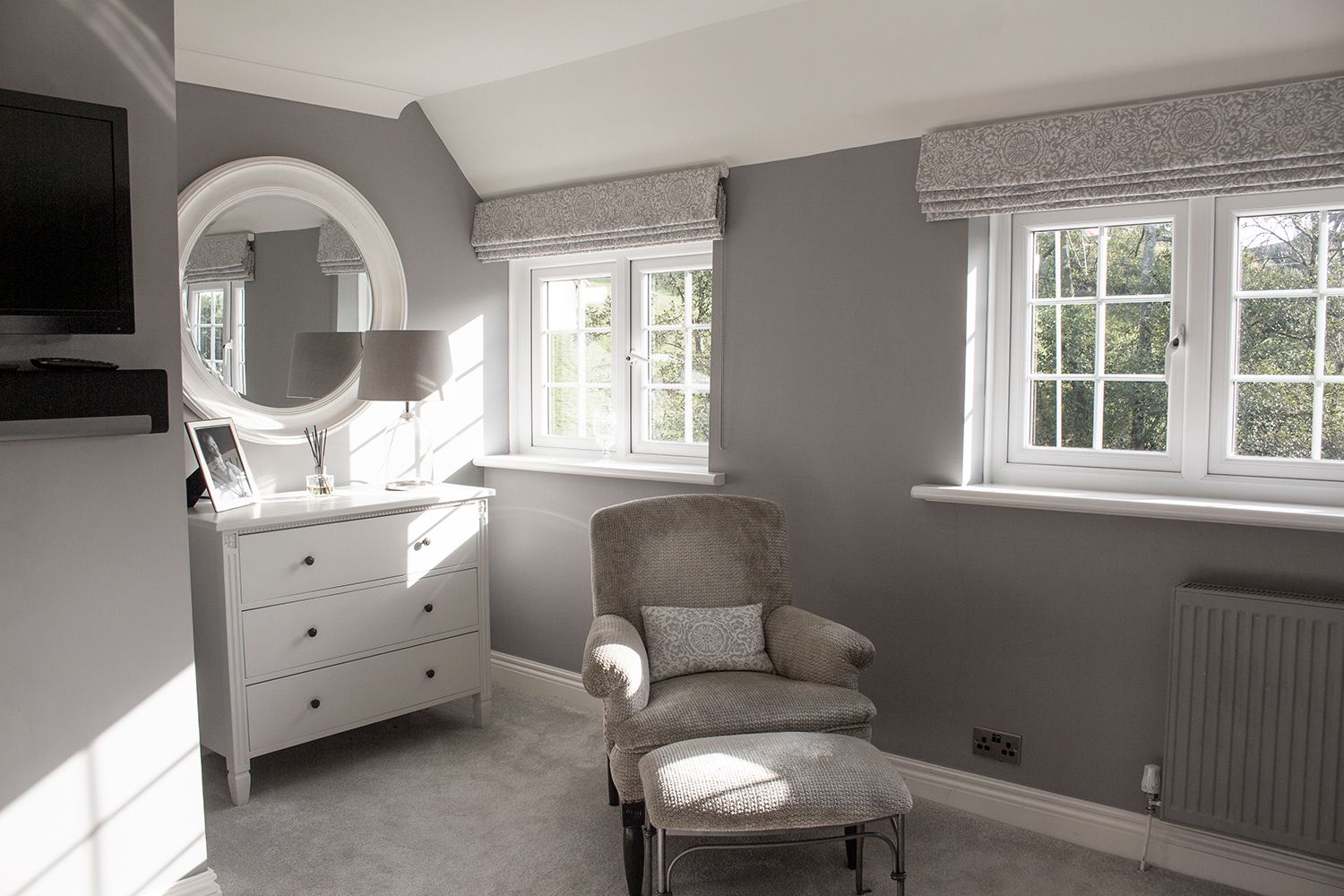 A sense of balance and symmetry has been created by adding large bedside tables, matching lamps and striking mirrors above. The old Roman blinds were set inside the recess, emphasising the two different heights of the windows, so new blinds have been made to sit at the same level, making the windows appear symmetrical.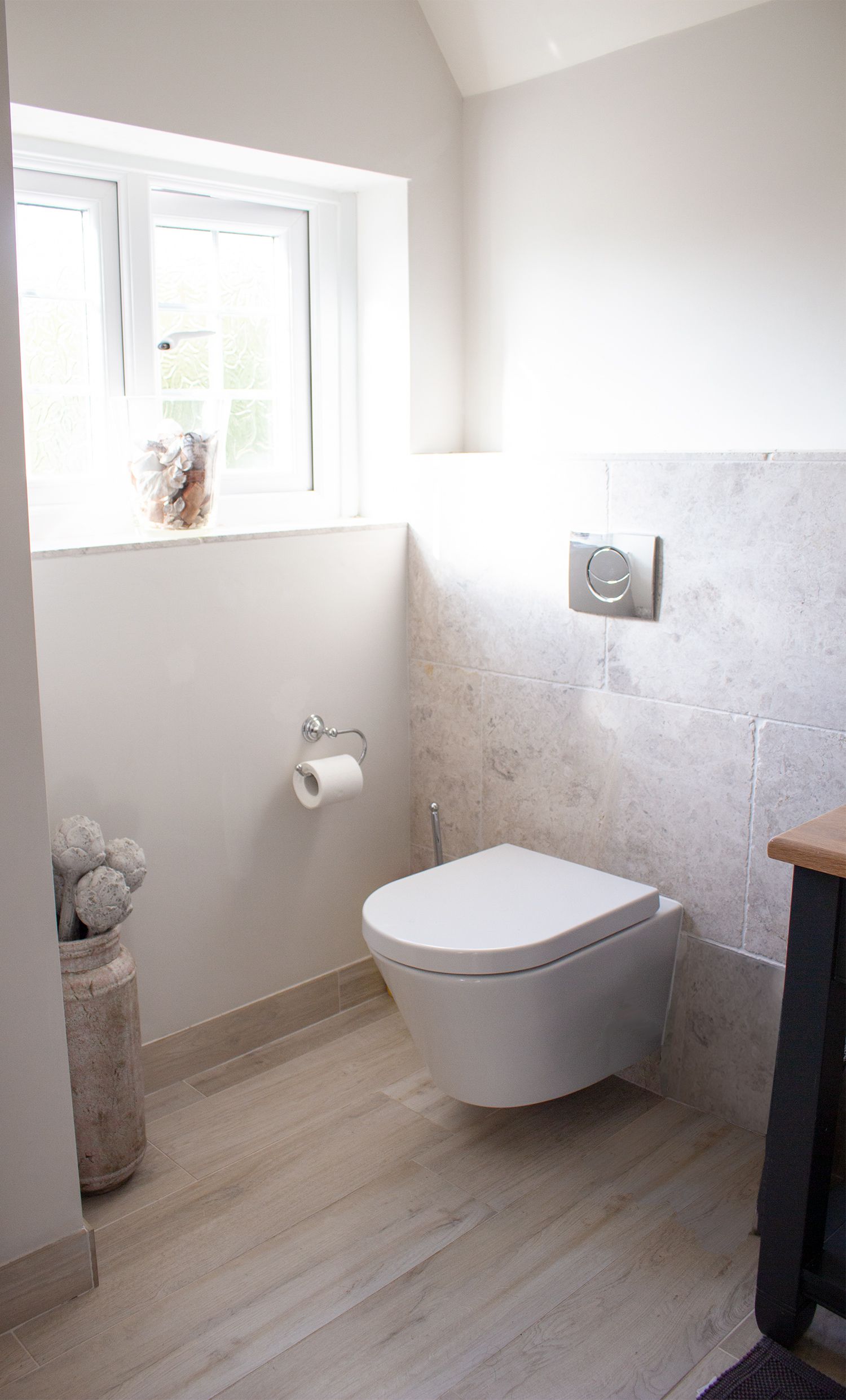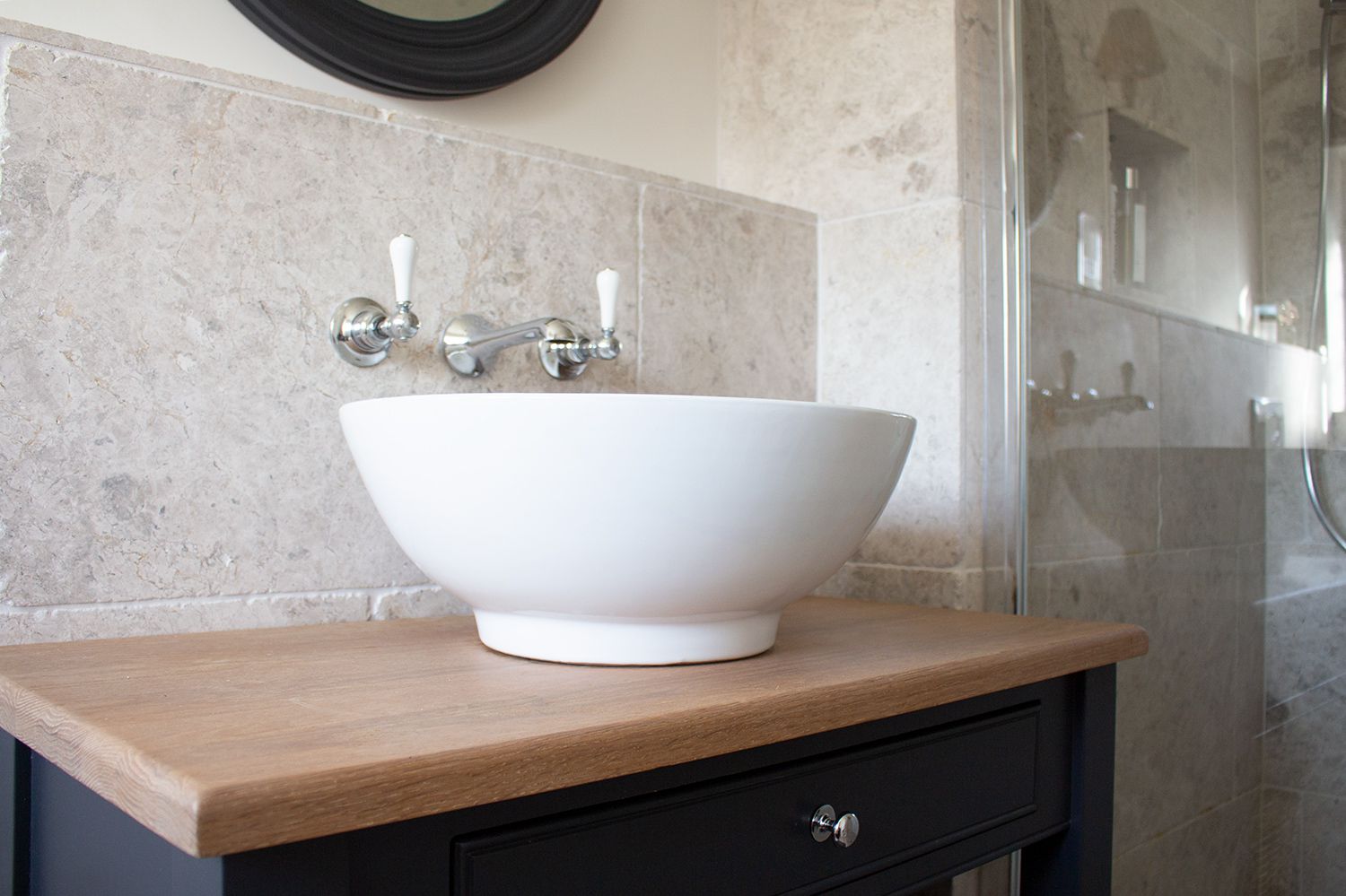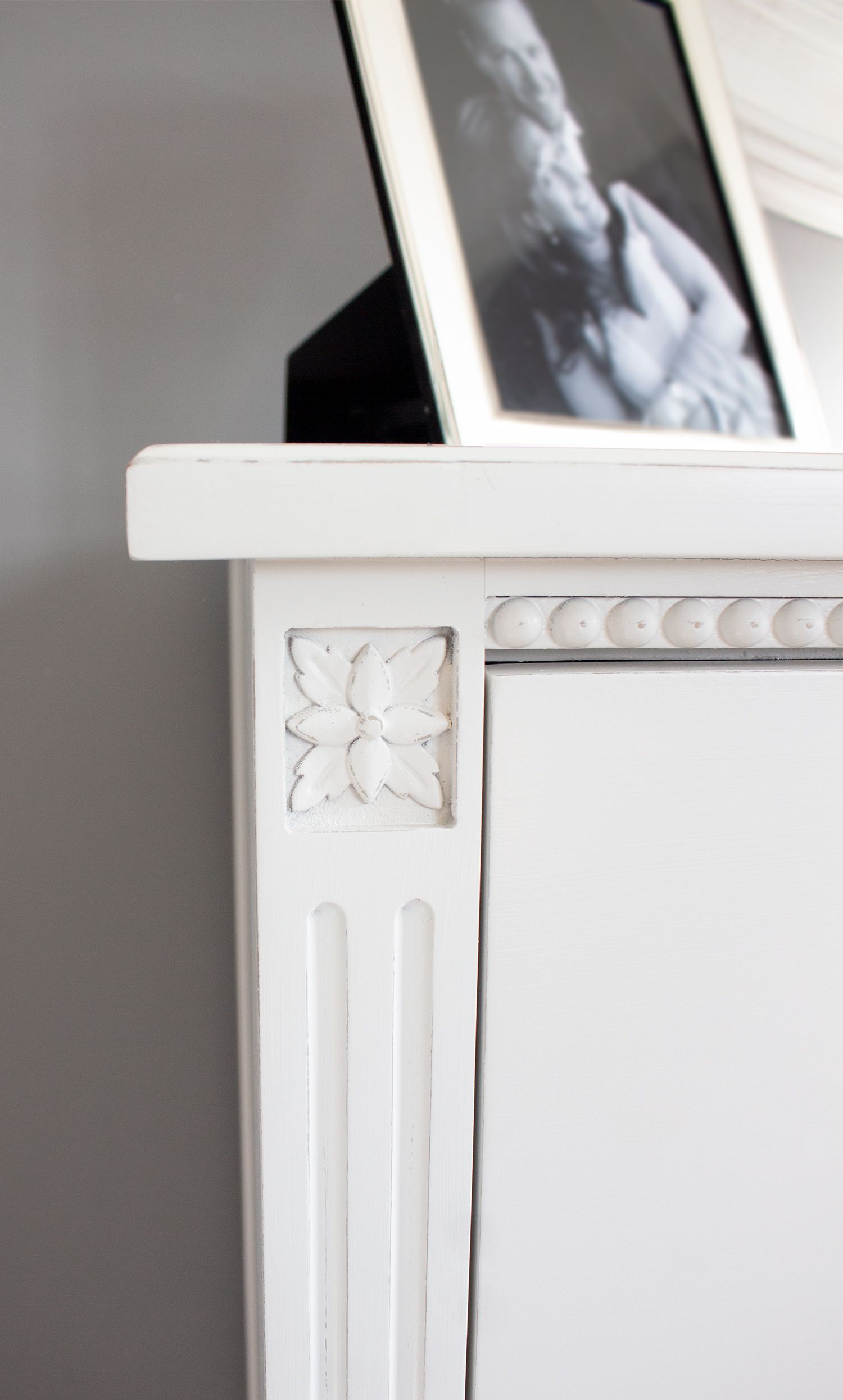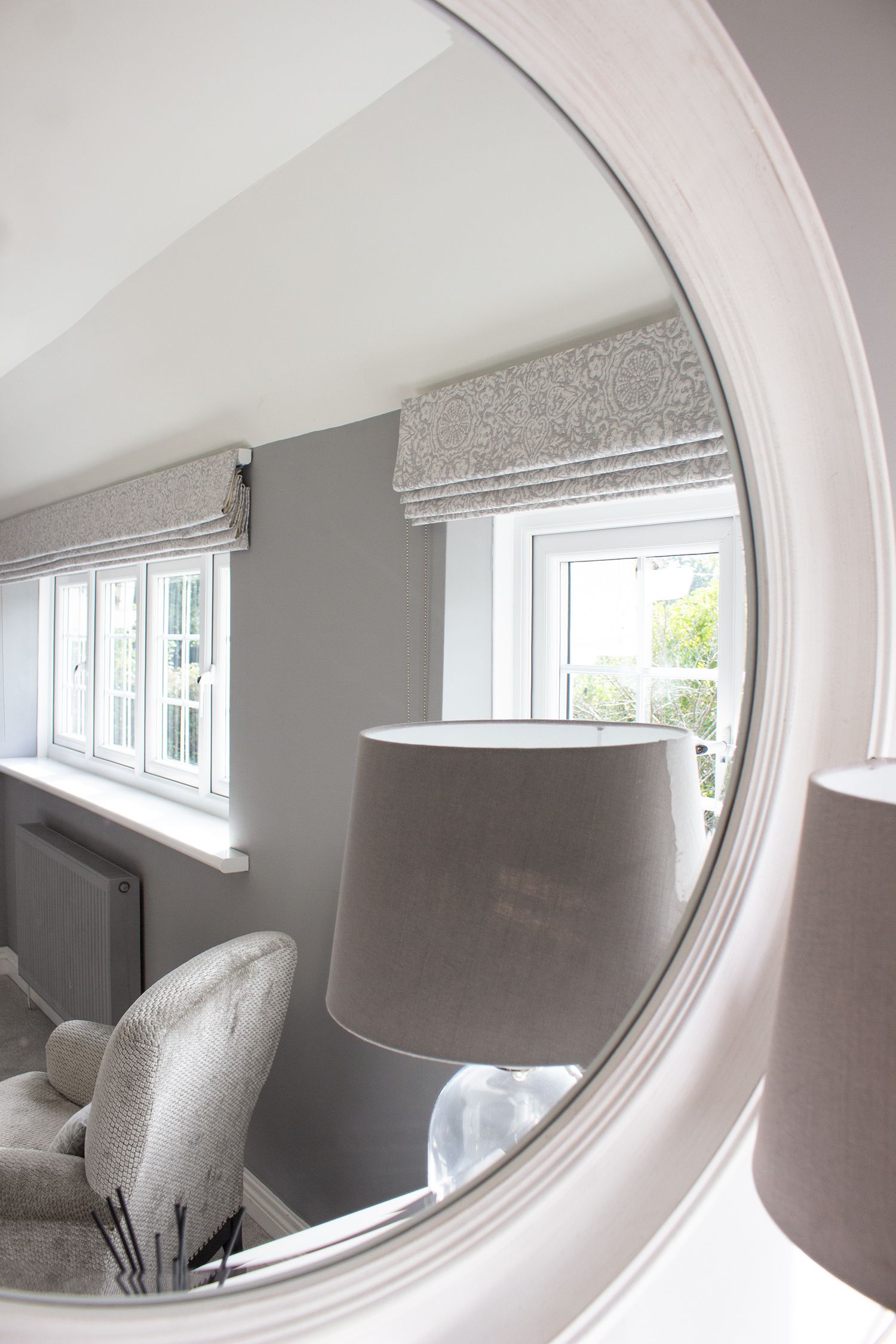 Furniture painted in a lightly distressed chalky finish perfectly complements the look - a twist on traditional country style with an understated glamour.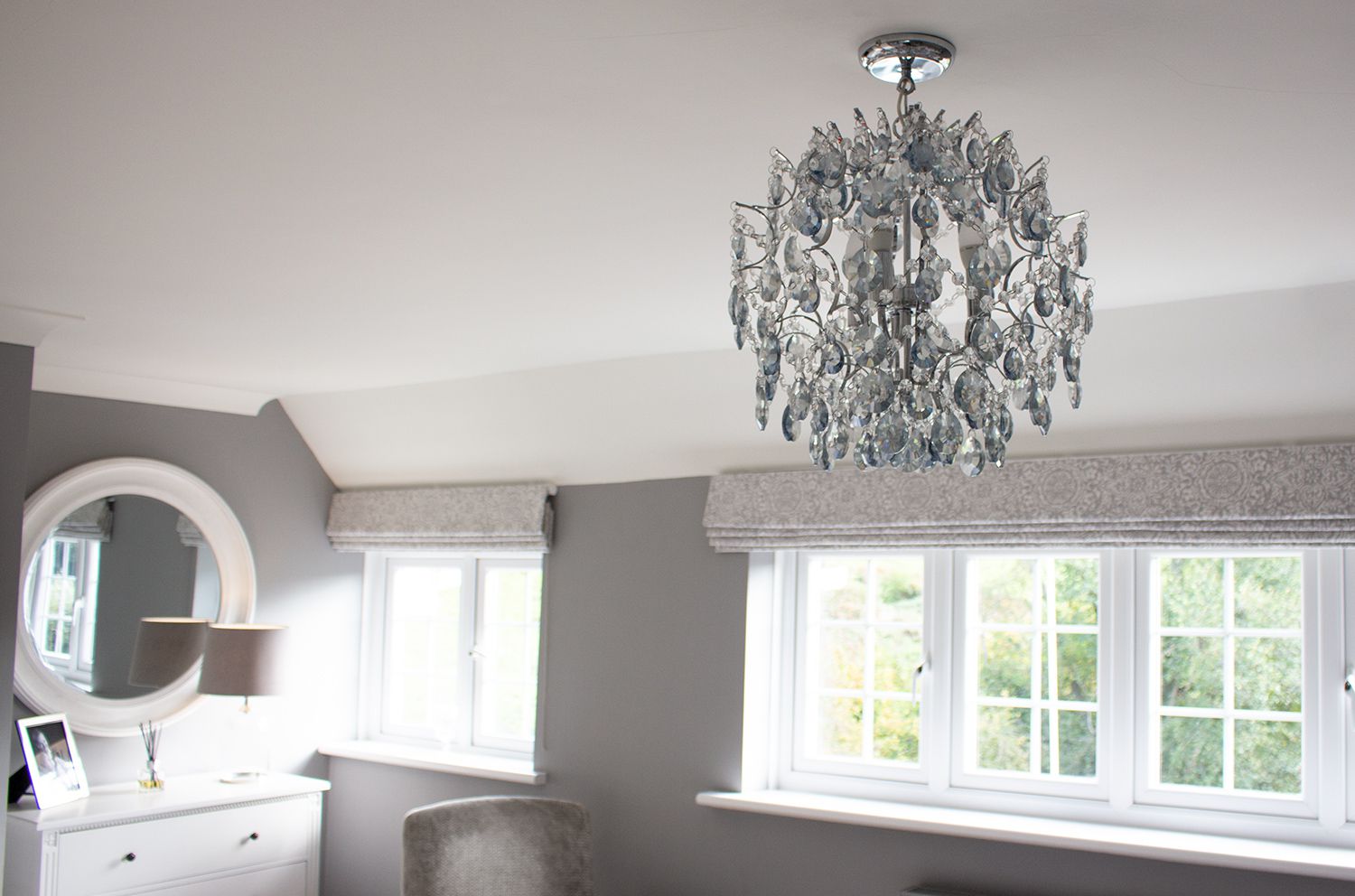 A soft, deep pile carpet and a cushioned velvet headboard add to the feeling of luxury and encourage relaxation.
See more of my work below