Minimal Living Space
London
hover over an image to see the 'before' picture
Project photography Louise Misell ©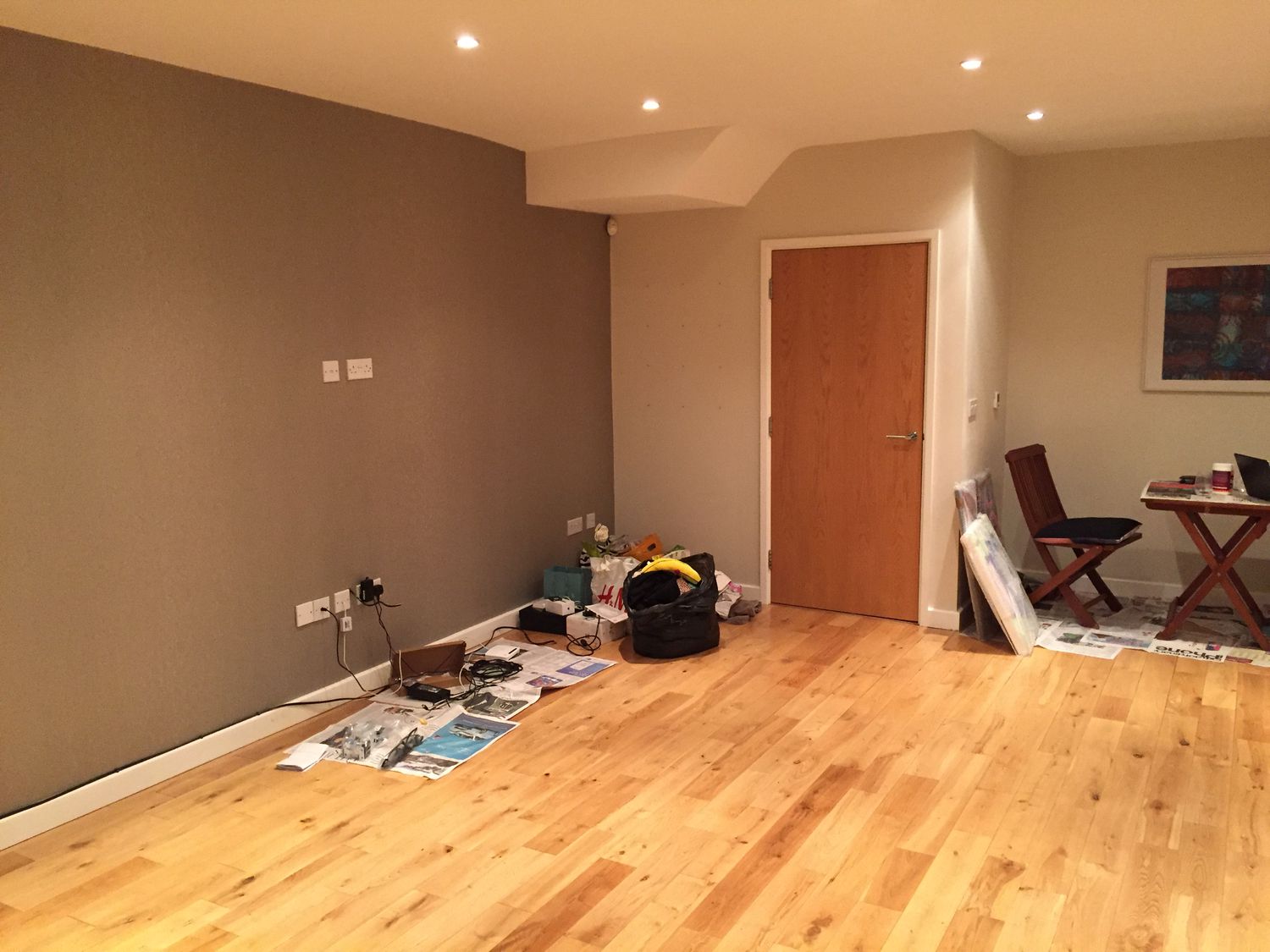 An open plan kitchen/dining/living room has been made comfortable and welcoming by adding a bright teal sofa, colourful upholstered chairs, and furniture with clean lines. The look is finished off with personal touches.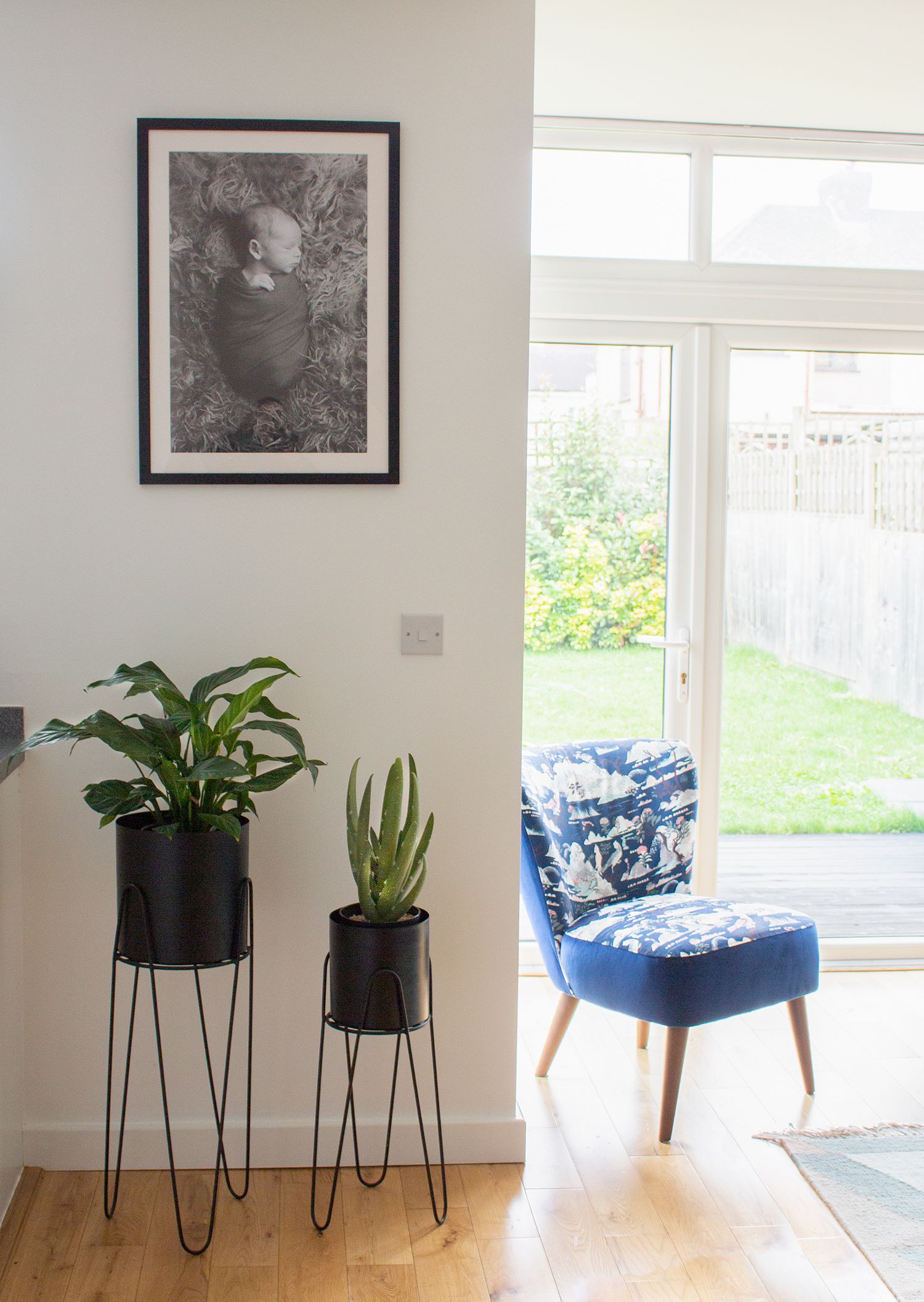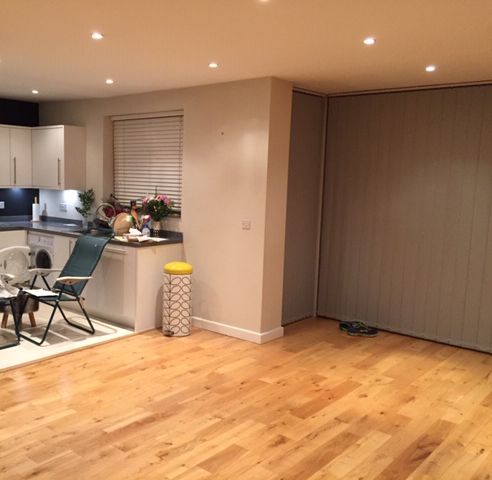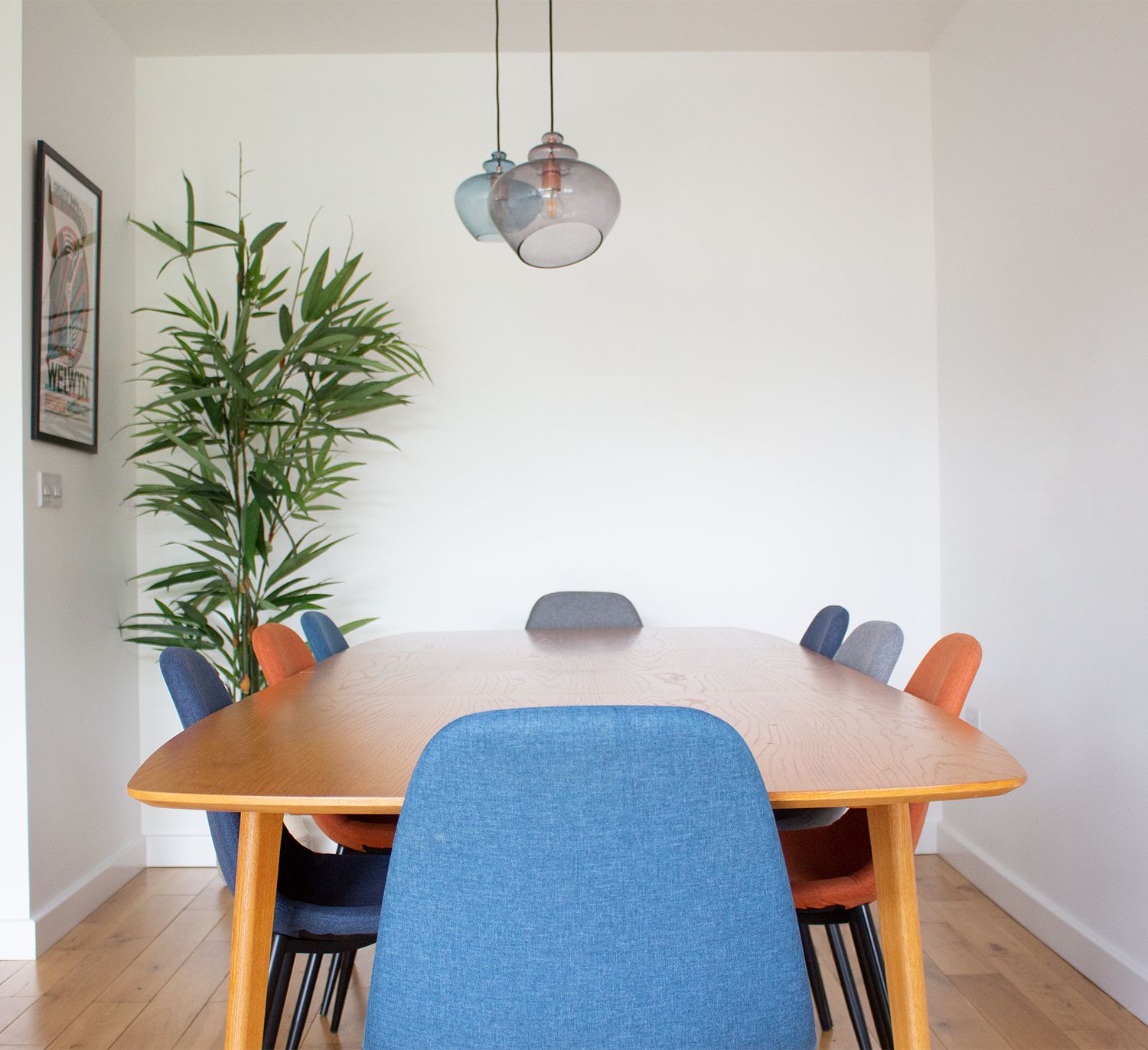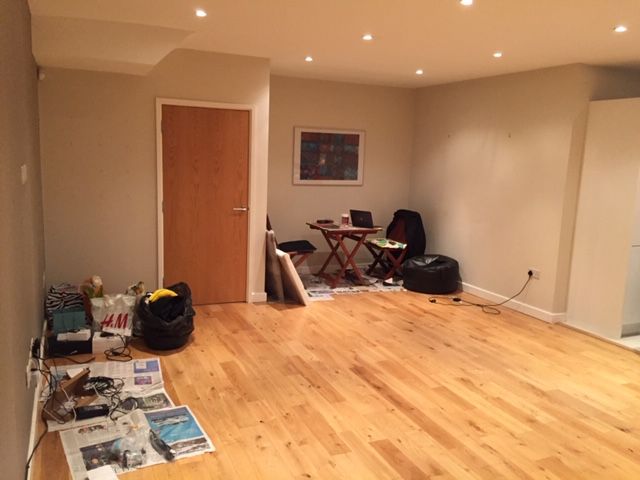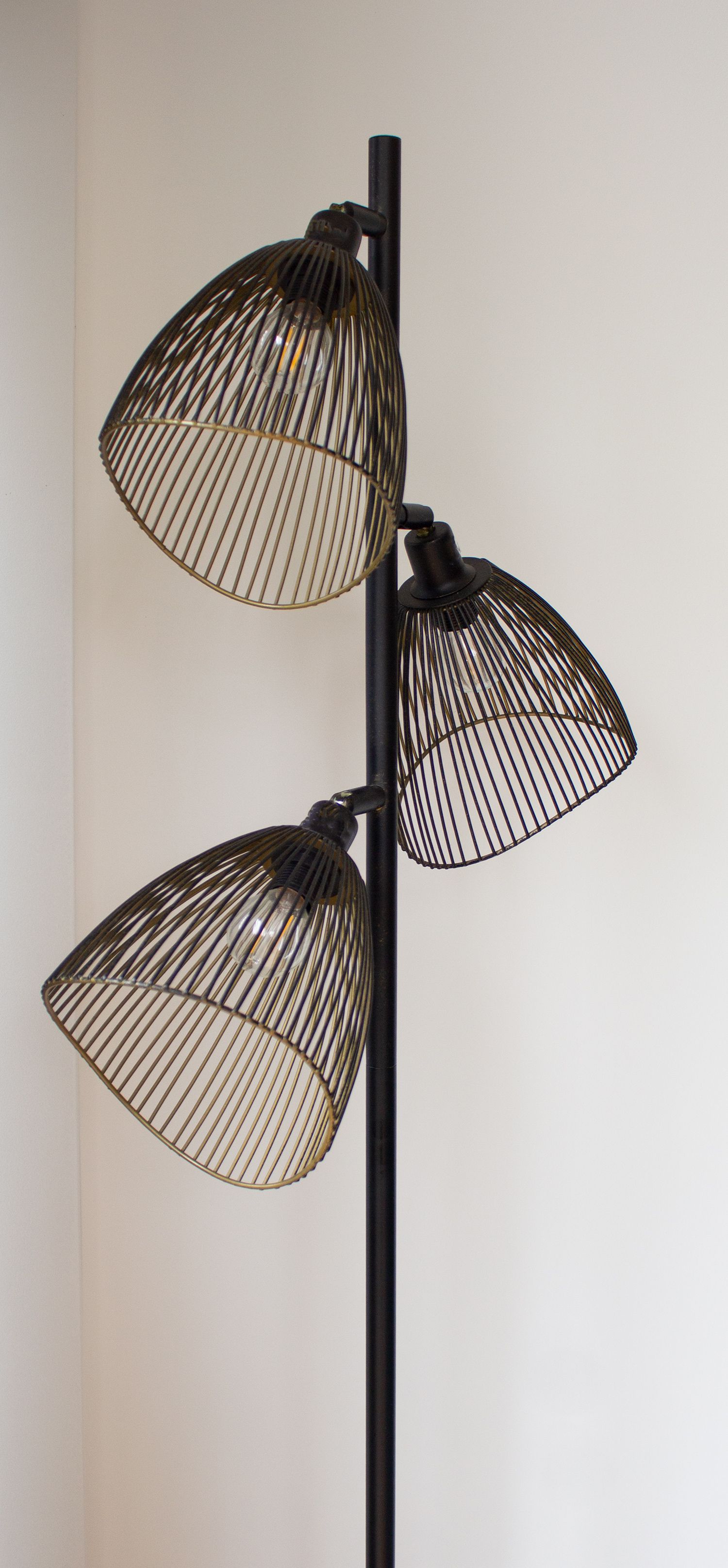 The off white walls keep the space open and light and are the perfect backdrop for the gallery wall of carefully chosen prints mixed with personal photos.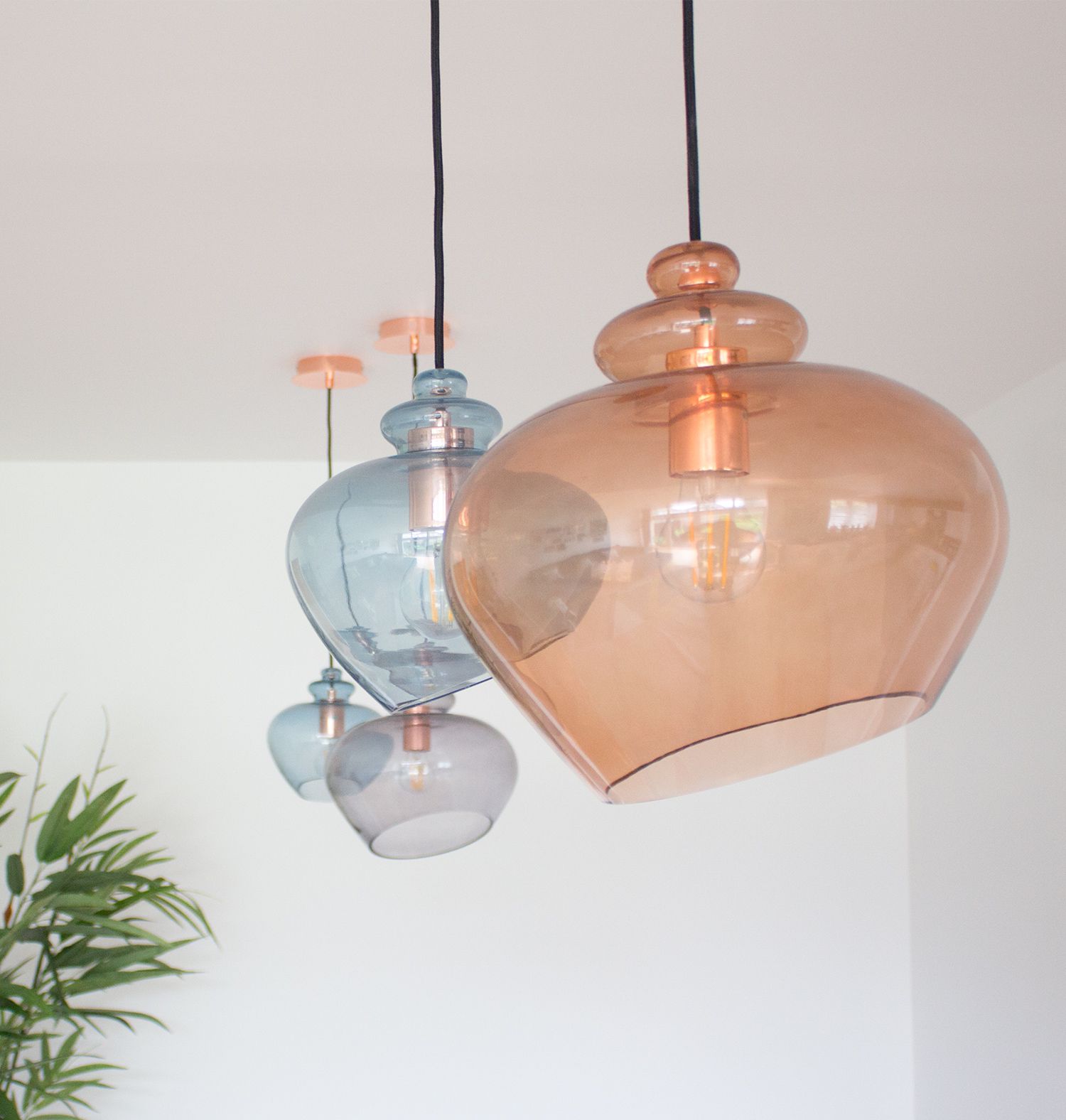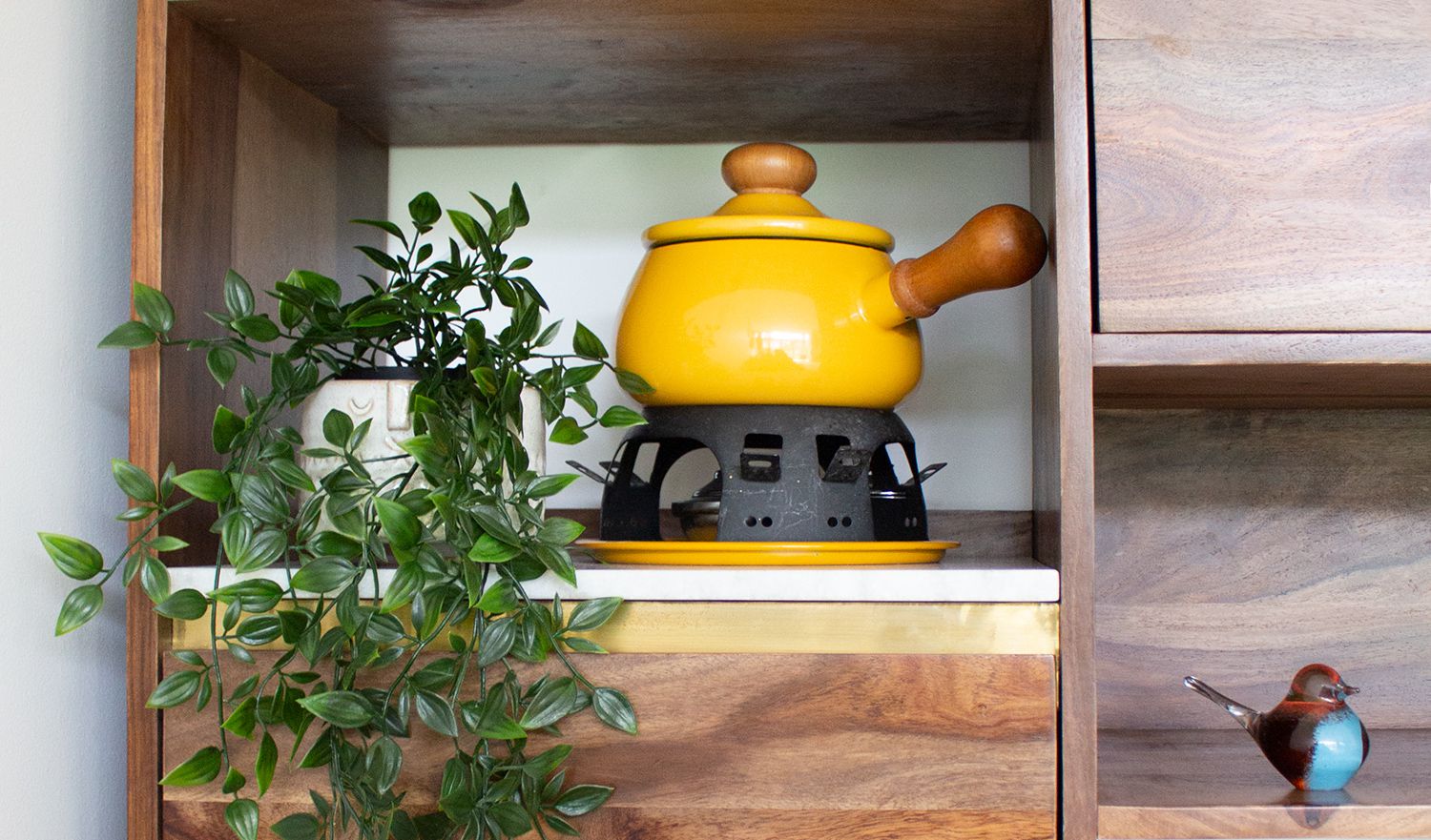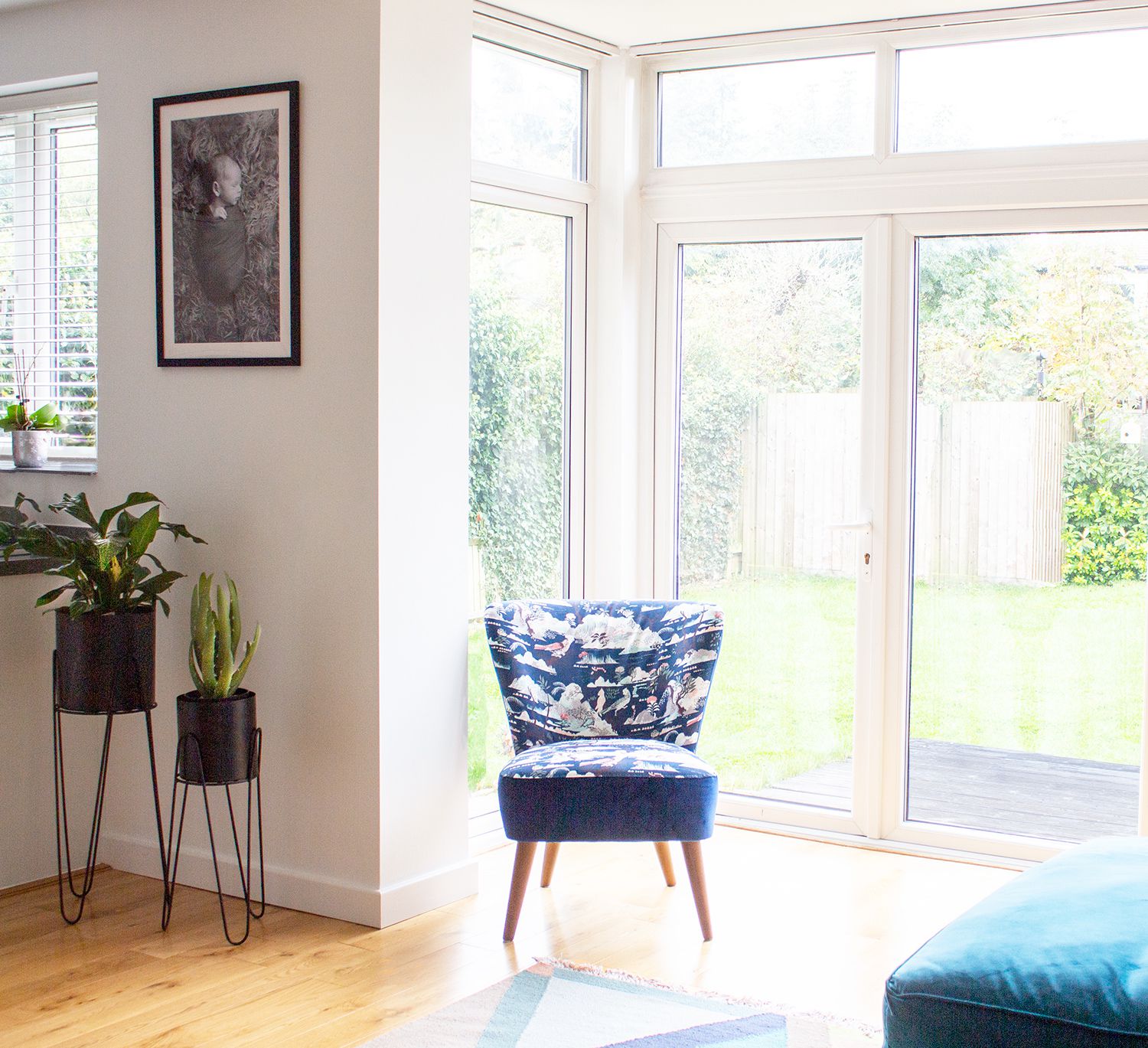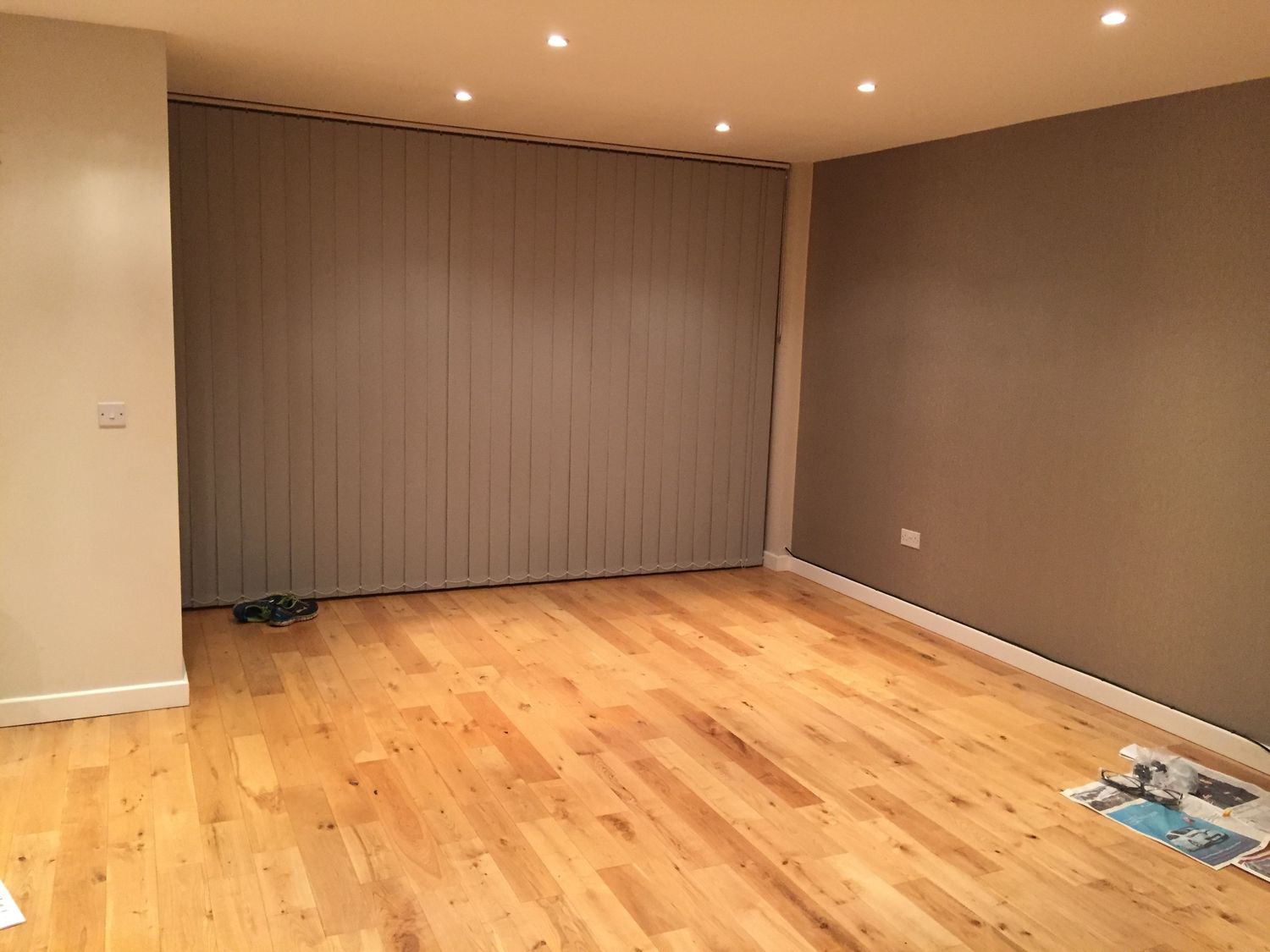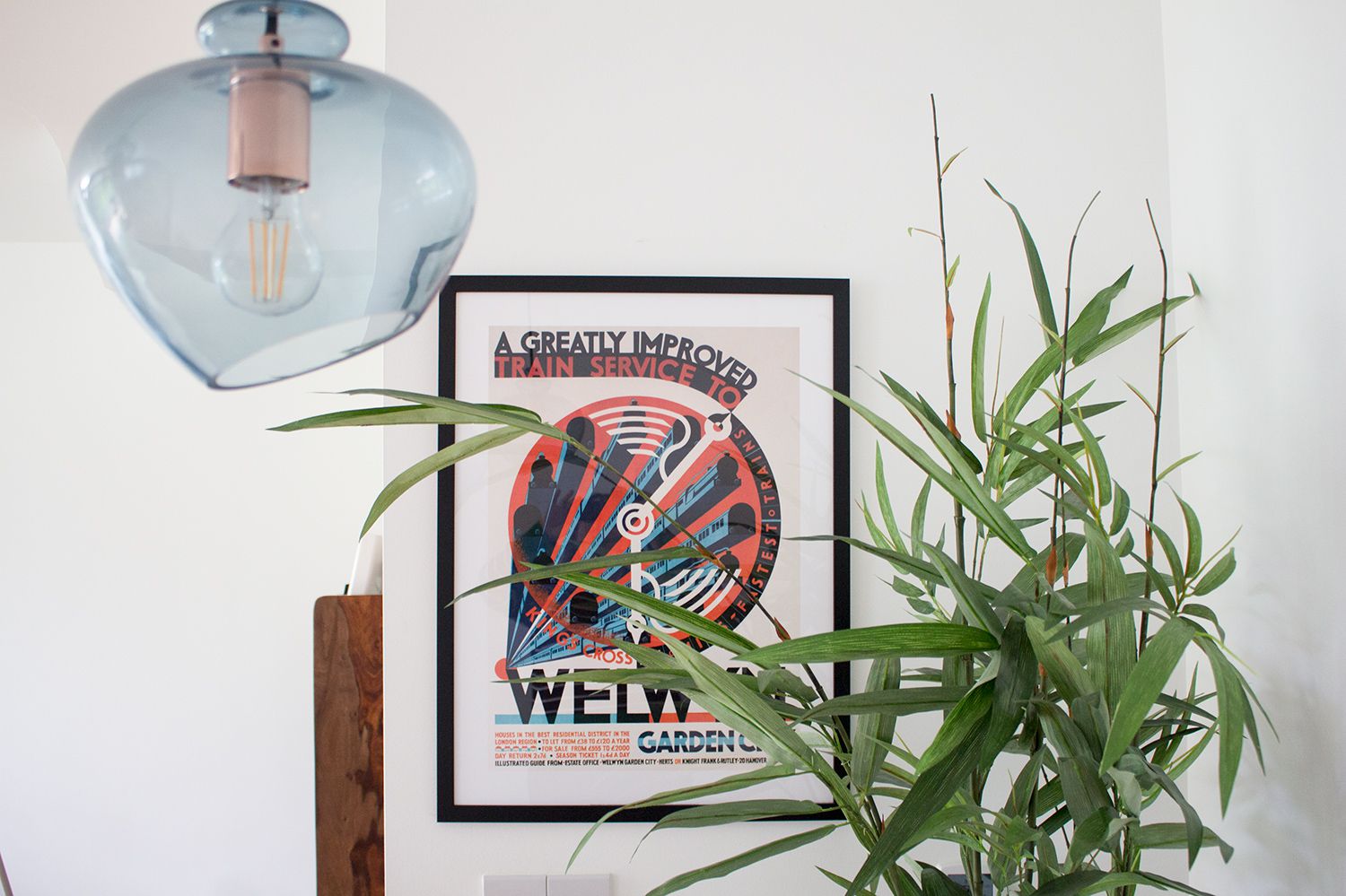 Black is used in the picture frames, lamp and planters to add depth to the scheme.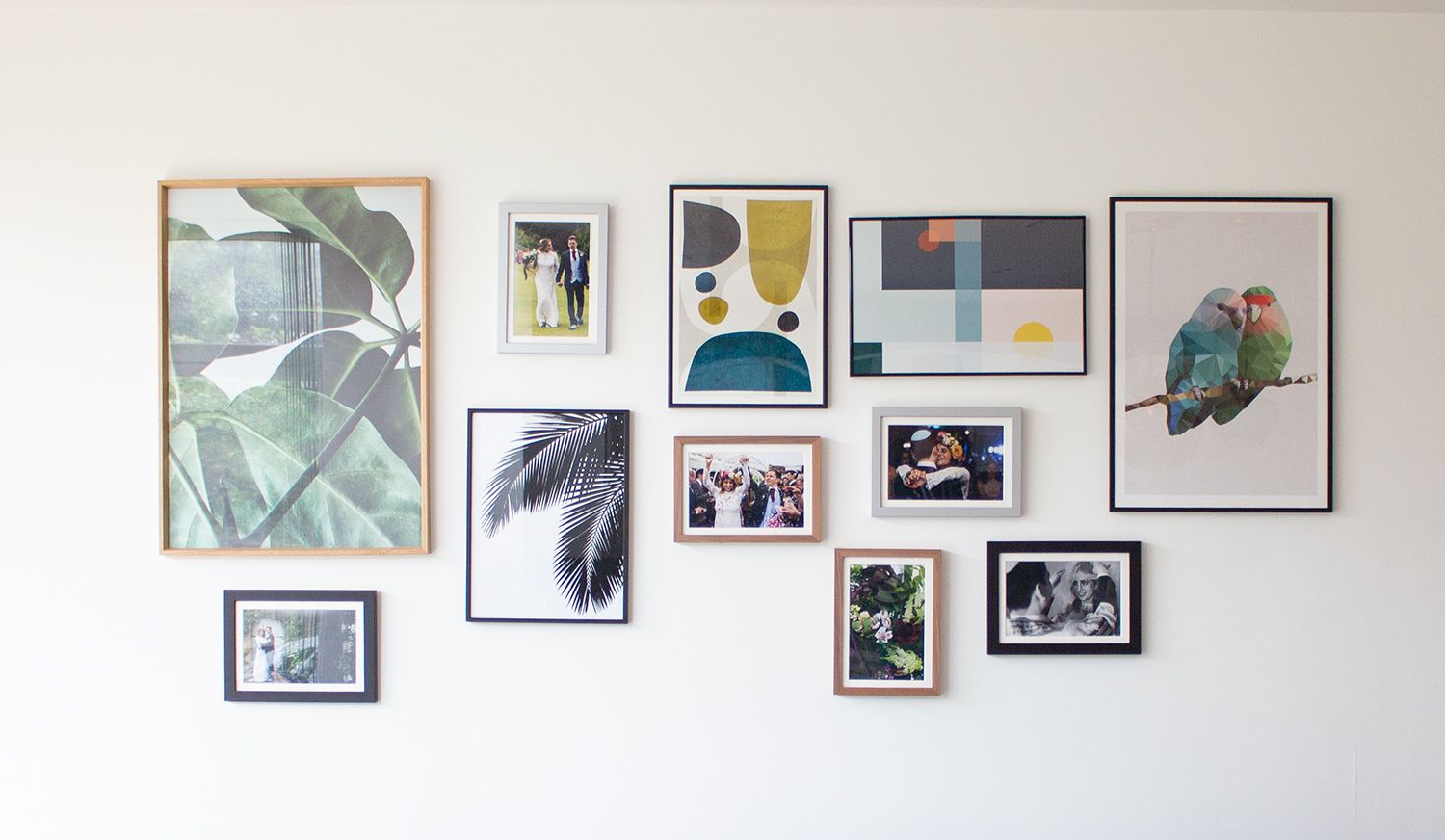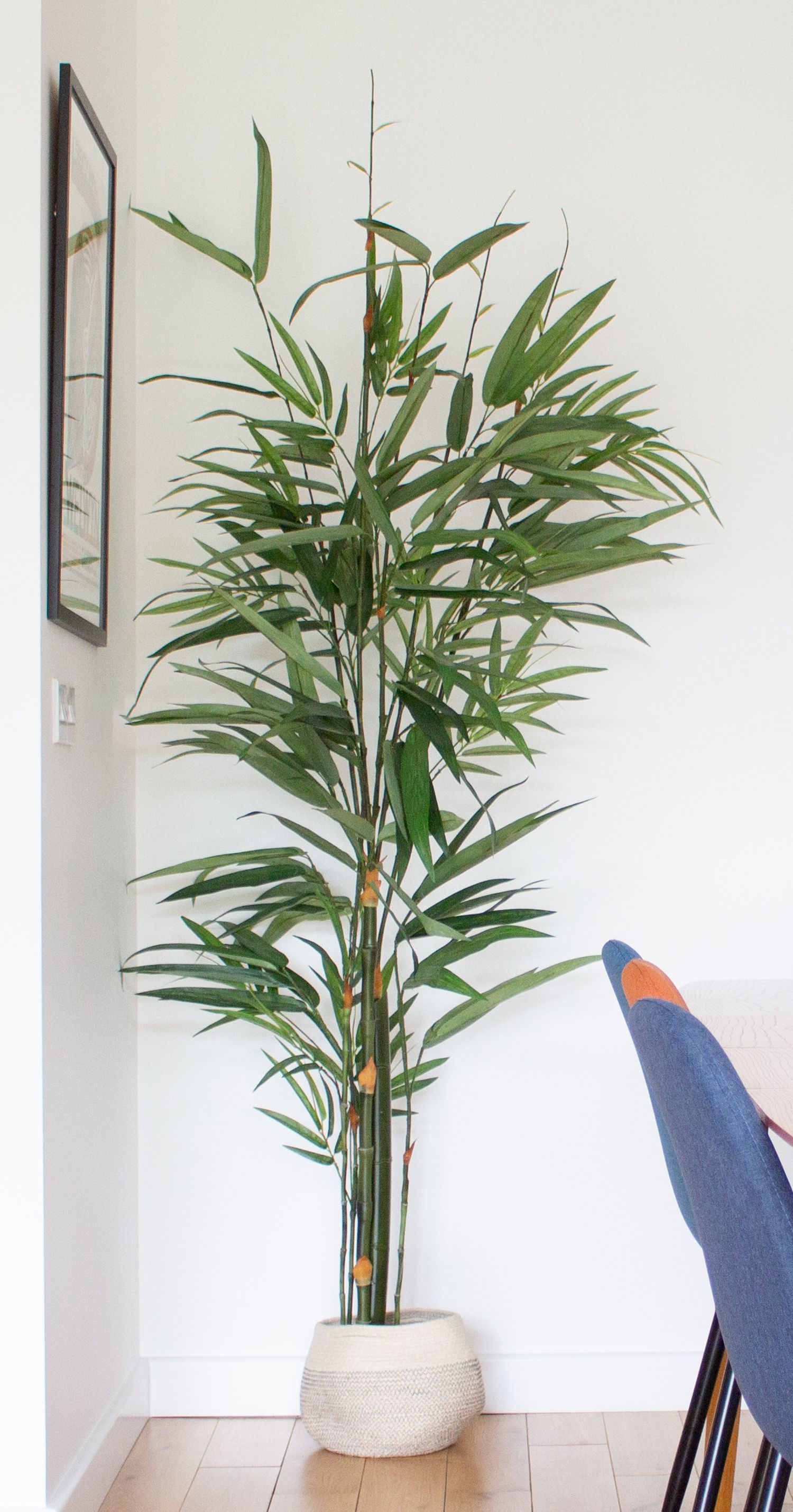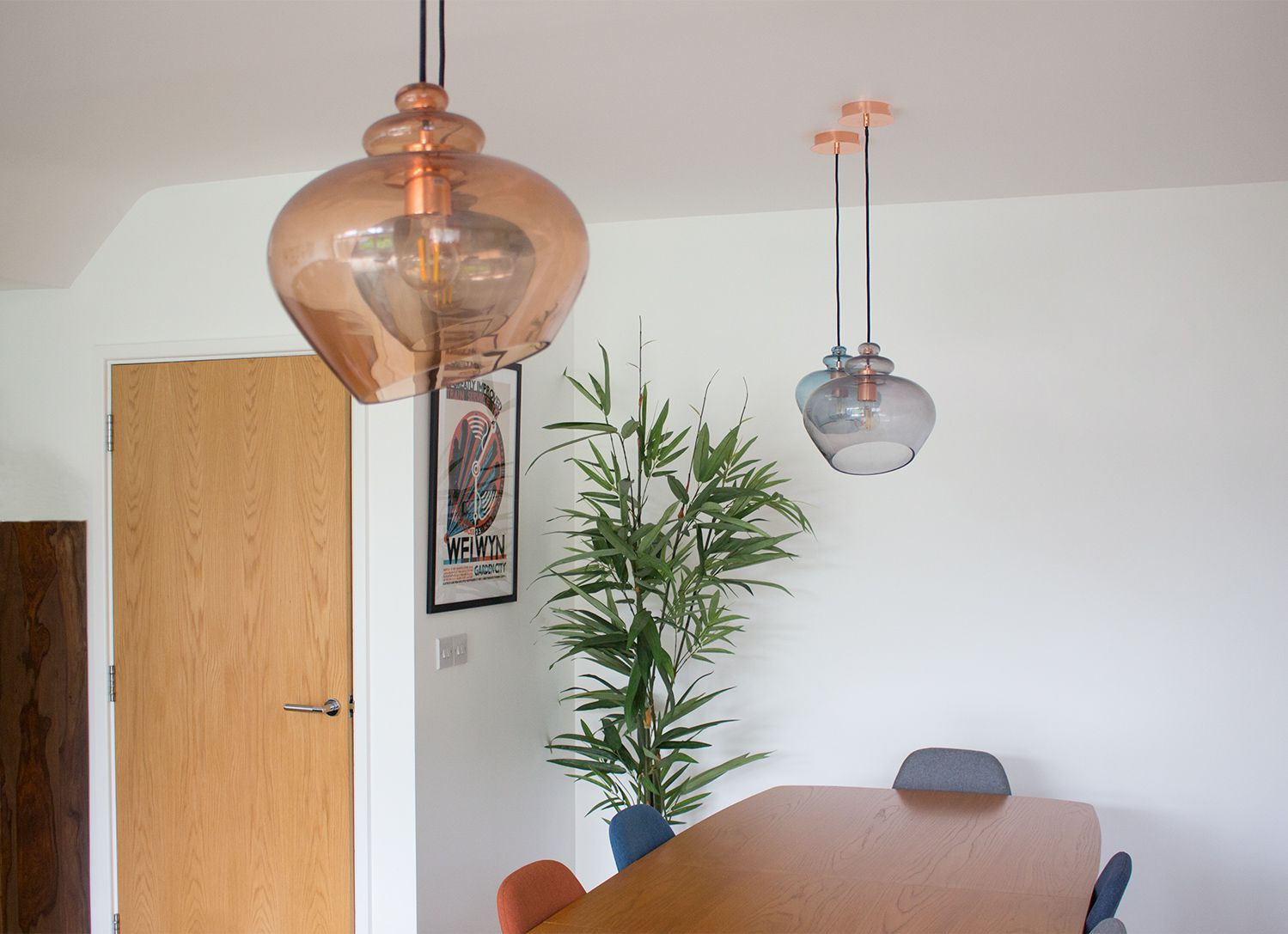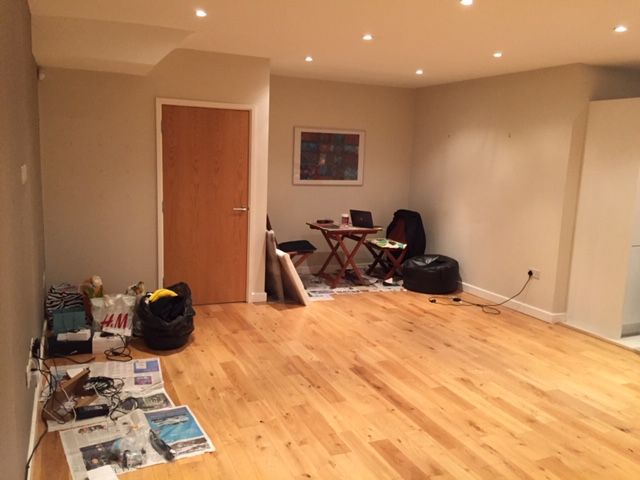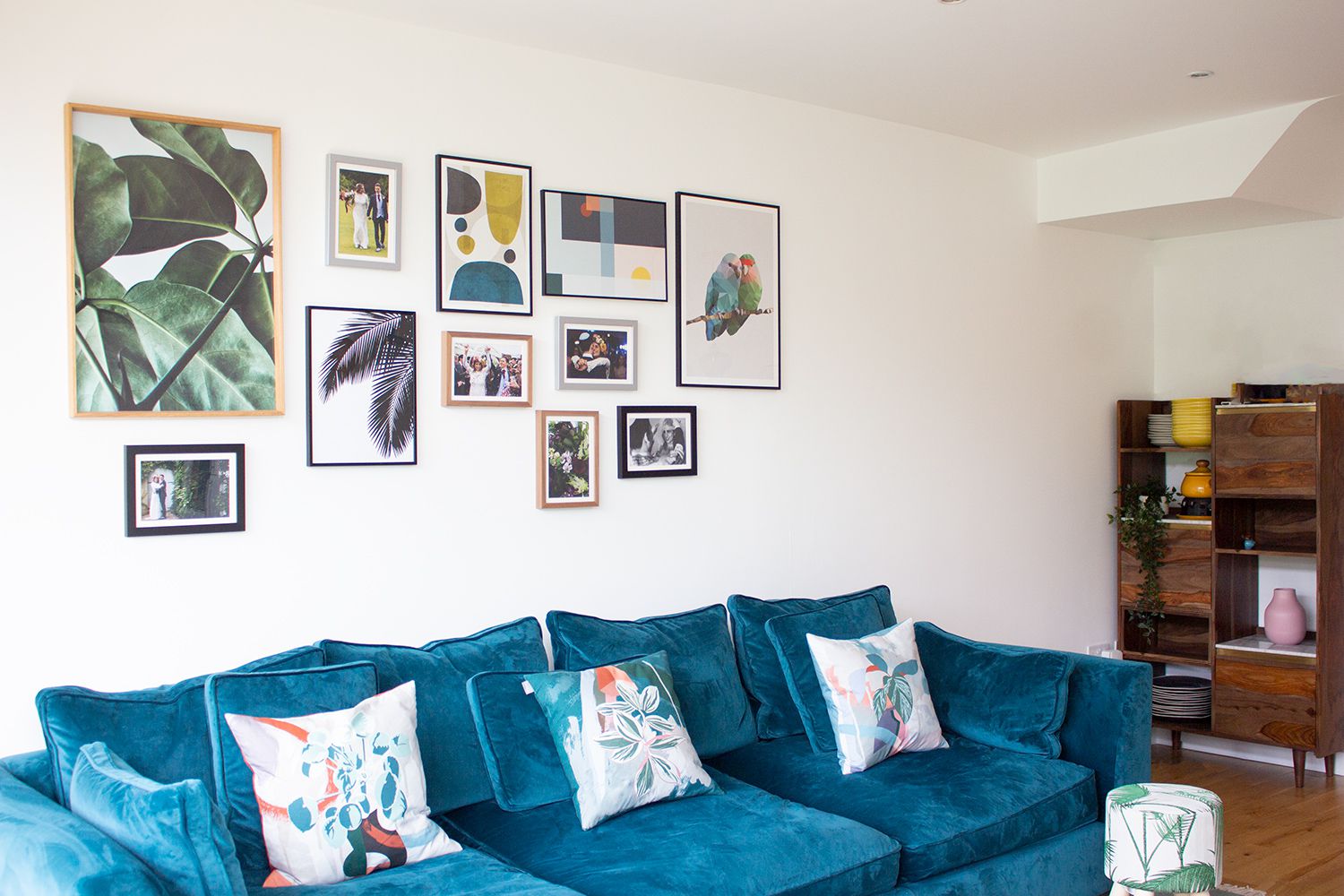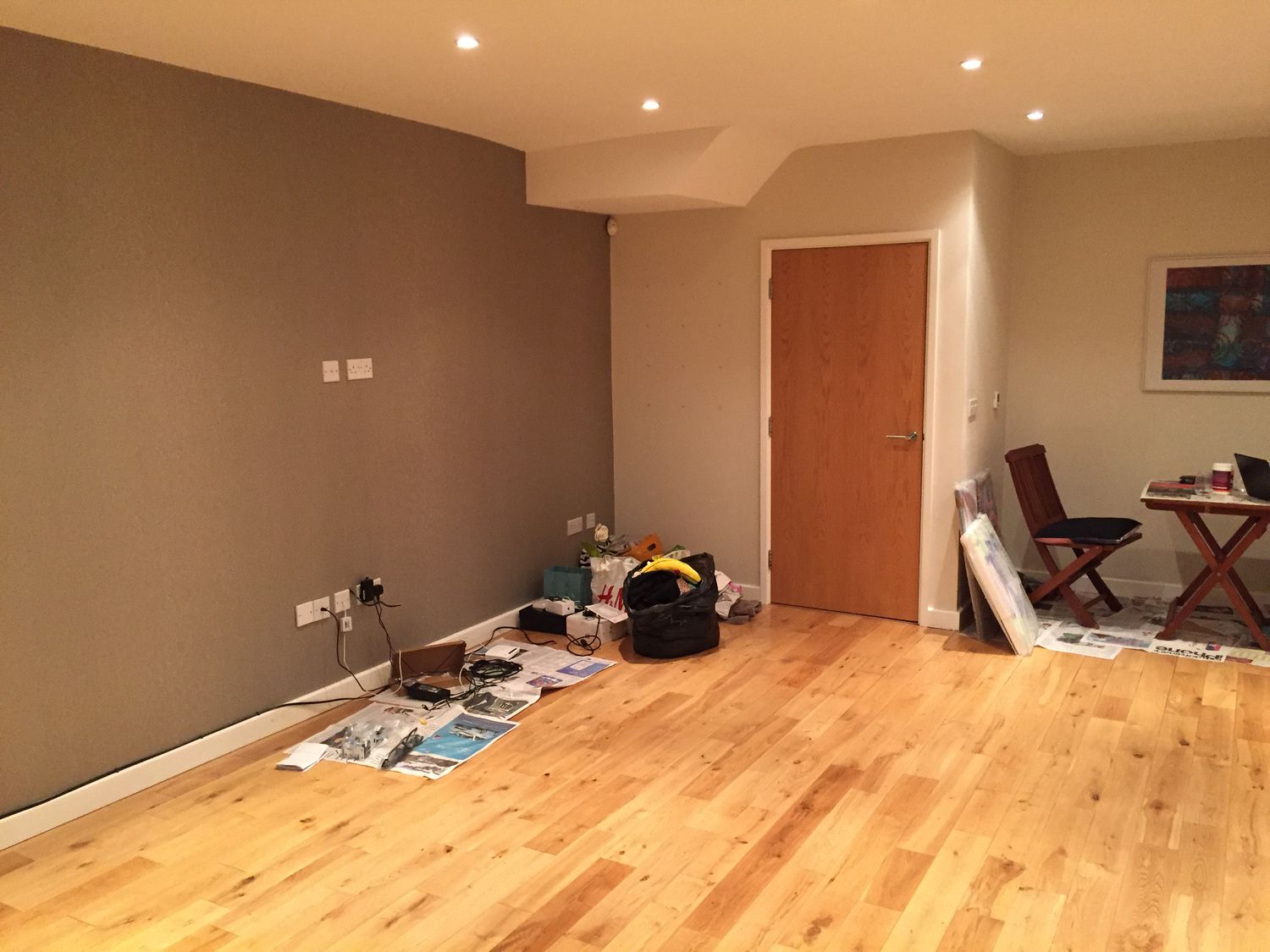 The extra large dining table and comfortable sofa make the room ideal for entertaining, whilst the minimal and uncluttered look is brightened by rich colours. The textures of the furniture and little quirky touches add warmth.
See more of our work below